Every wedding has a million moving parts: the venue, the guest list, the attire, the vows. Oof! But for vegan couples getting hitched, it's the wedding day meal that carries a heightened sense of significance. You're a new couple starting your amazing new lives together, but like it or not, there will be emphasis on the fact that you're a new vegan couple starting your amazing new lives together, and many couples feel the pressure to present a meal that not only gives naysayers absolutely nothing to complain about, but also showcases cuisine that represents your values in an unforgettably delicious way.

Rest assured that it is possible to create an experience that literally everyone will love; thousands of vegan couples have done it before you, and many even report that their guests have practically pledged to go vegan on the spot after getting a taste of a lovingly prepared plant-based wedding meal!

Meet four couples whose nuptial feasts speak to the delicious possibilities that exist for creating a gorgeous, mouth-wateringly good menu on your big day. Use these tasty triumphs as jumping off points for your own wedding, and wait for the "OMG the food was amazing" comments to roll in!
Four Magical Vegan Wedding Menus

OLD WORLD TRADITION
For their menu, Claudia Bazinger and Michael Luger decided to focus on familiar but sophisticated vegetable-centered foods that paid homage to the cuisine of their home country, Austria. "Most of our guests ate two or three servings of the main course at dinner, and many guests complimented the finger food at cocktail hour, " says Claudia.

The Takeaway: Marry your vegan values and your culinary heritage for one unforgettable dining experience.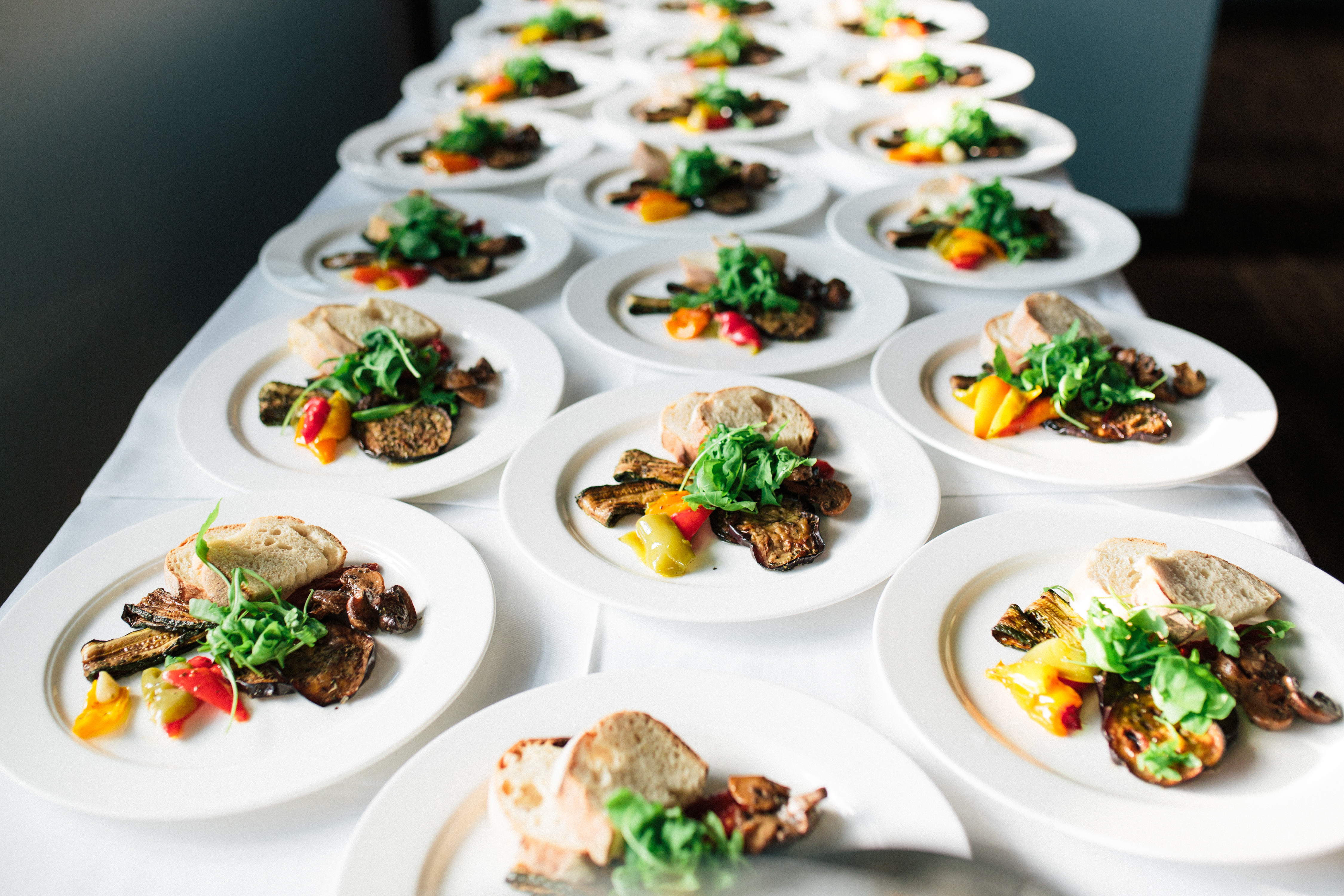 Menu Highlights
Roasted tomato soup with pistachio cream
Creamy pumpkin soup
Crispy polenta with pumpkin seed oil
Risotto with zucchini, braised cherry tomatoes, and fresh herbs
Decadent raspberry cupcakes
Ultra rich chocolate-coconut cupcakes
Panna cotta with plums and chestnuts
The Cake
Luscious chocolate layer cake with fluffy coconut frosting

MODERN SOUTHERN FLAIR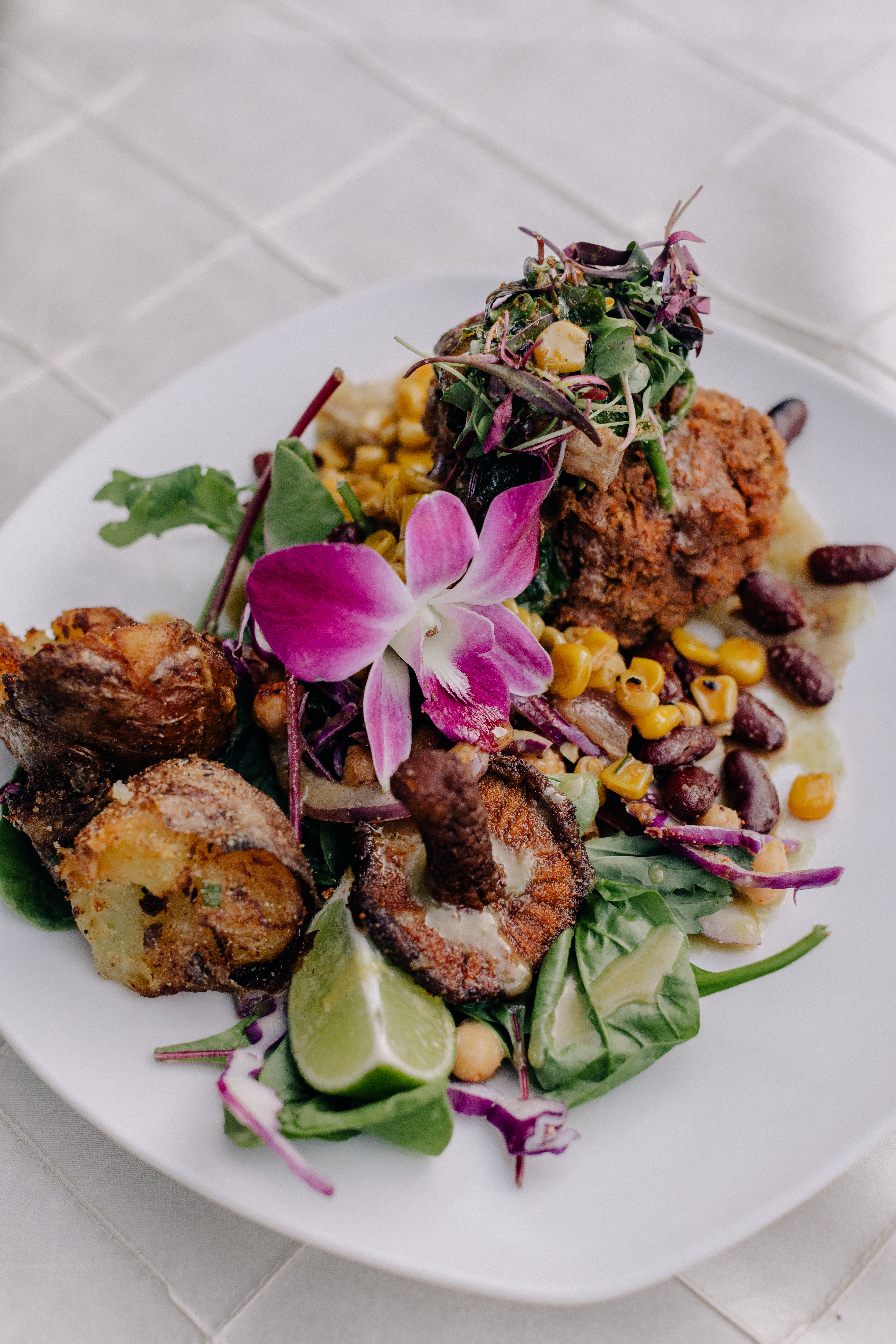 When you're a celebrated vegan food blogger, the pressure is on to have an exquisitely scrumptious feast, and with the help of a celebrity caterer, Sweet Potato Soul's Jenné Claiborne and Maxx Loup pulled off an incredible dining experience that had guests raving. Don't have the budget to hire a caterer-to-the-stars? Jenné says there's hope. "If budget is an issue, try working with that dream caterer to make something work within your budget. Don't give up. Get creative!"
The Takeaway: Develop a theme and a budget, and work with the caterer to make a memorable meal.
Menu Highlights
Superfood shiitake salad with kale, blueberries, mango, and edible flowers
Southern fried crispy cauliflower chicken with pineapple-soy mumbo sauce
Caribbean red bean stew with coconut milk, coconut nectar, and island spices
Crispy potato salad topped with micro greens
African street corn with Eritrean berbere spice and garlic aioli
Braised Swiss chard, kale, dandelion greens, and collards in a coconut-miso broth
Sweet cornbread waffles and seasoned cauliflower chicken with spirulina butter sauce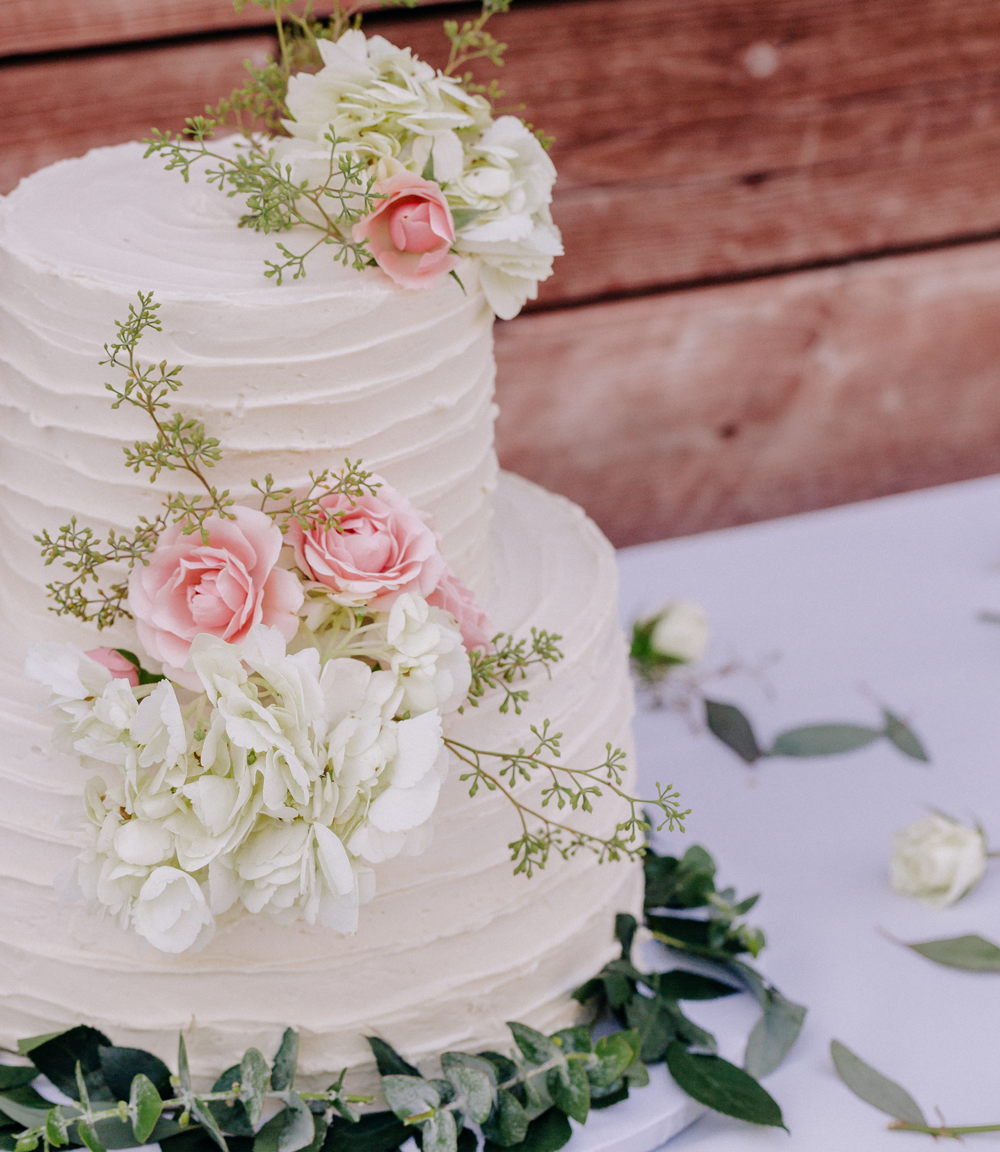 The Cake: Salted caramel cake with pleated white buttercream icing and fresh flowers


COOL, CASUAL, & CONTEMPORARY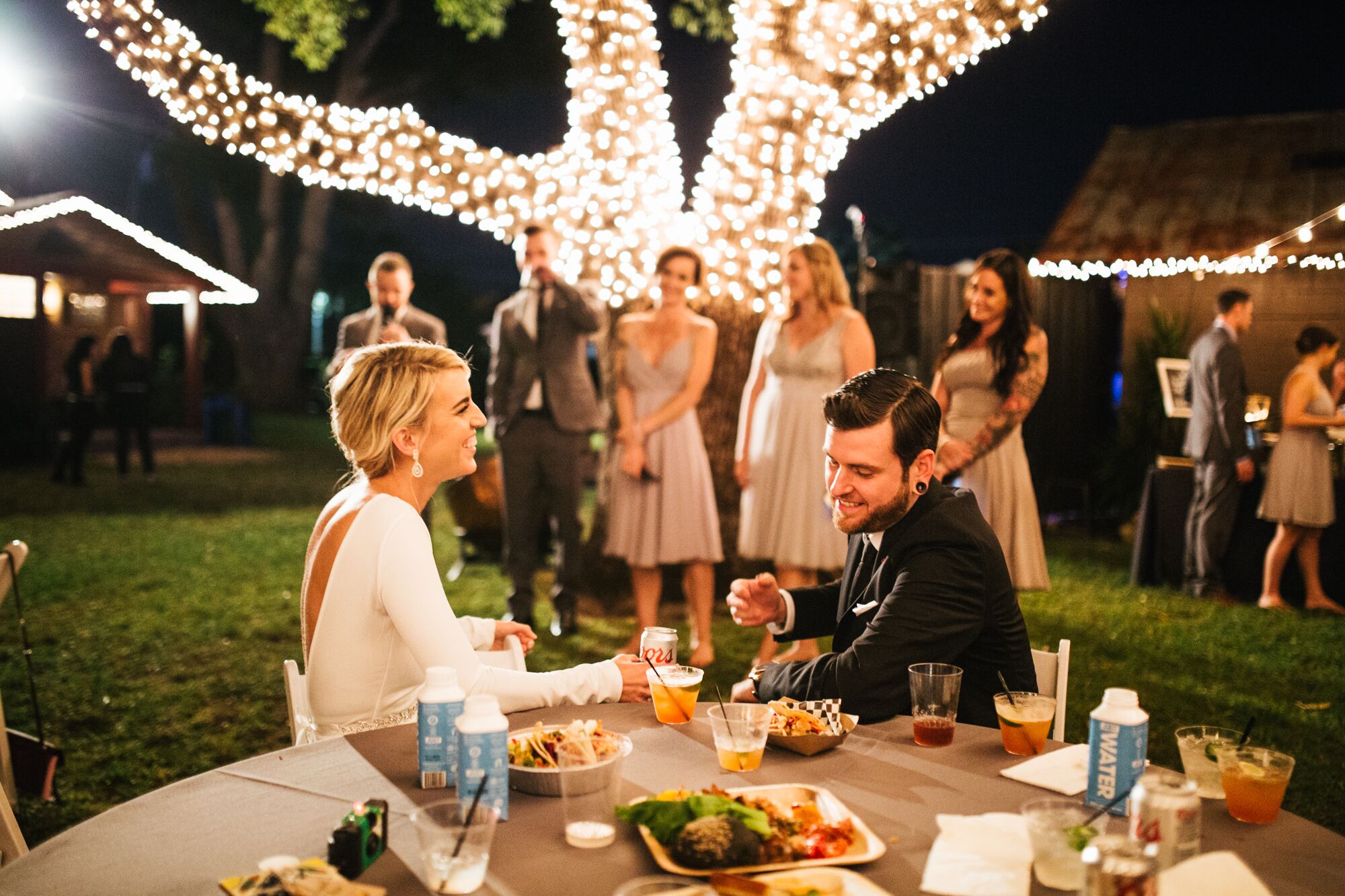 He's a rockstar guitarist and she's a private chef to famous musicians, so you'd expect an over-the-top wedding menu with all the bells and whistles that a rock and roll lifestyle can afford, but Mary Mattern and Neil Westfall decided to do things their way. Instead of champagne and vegan caviar, they went for fare that reflected their personal style. "We just wanted to have a big backyard barbecue for all of our friends and family," says Mary. "So we basically did that. Just scaled it up a bit!"

The Takeaway: Don't give in to pressure to do it anyway other than your way. This is your big day!
Menu Highlights
Charcuterie tray with smoked cheese, pastrami beet tartare, and homemade pickles
Crispy taquitos with sautéed vegetables and chili sauce
Korean barbecue tacos with red cabbage and Asian carrot slaw
Chorizo tacos with black bean-corn salsa, tomato, and cilantro-garlic crema
Fried plantains with habanero-guava barbecued jackfruit with cilantro cream
Burger Bar with Impossible burgers, barbecue jackfruit, and eggplant bacon
Nashville-spiced cauliflower wings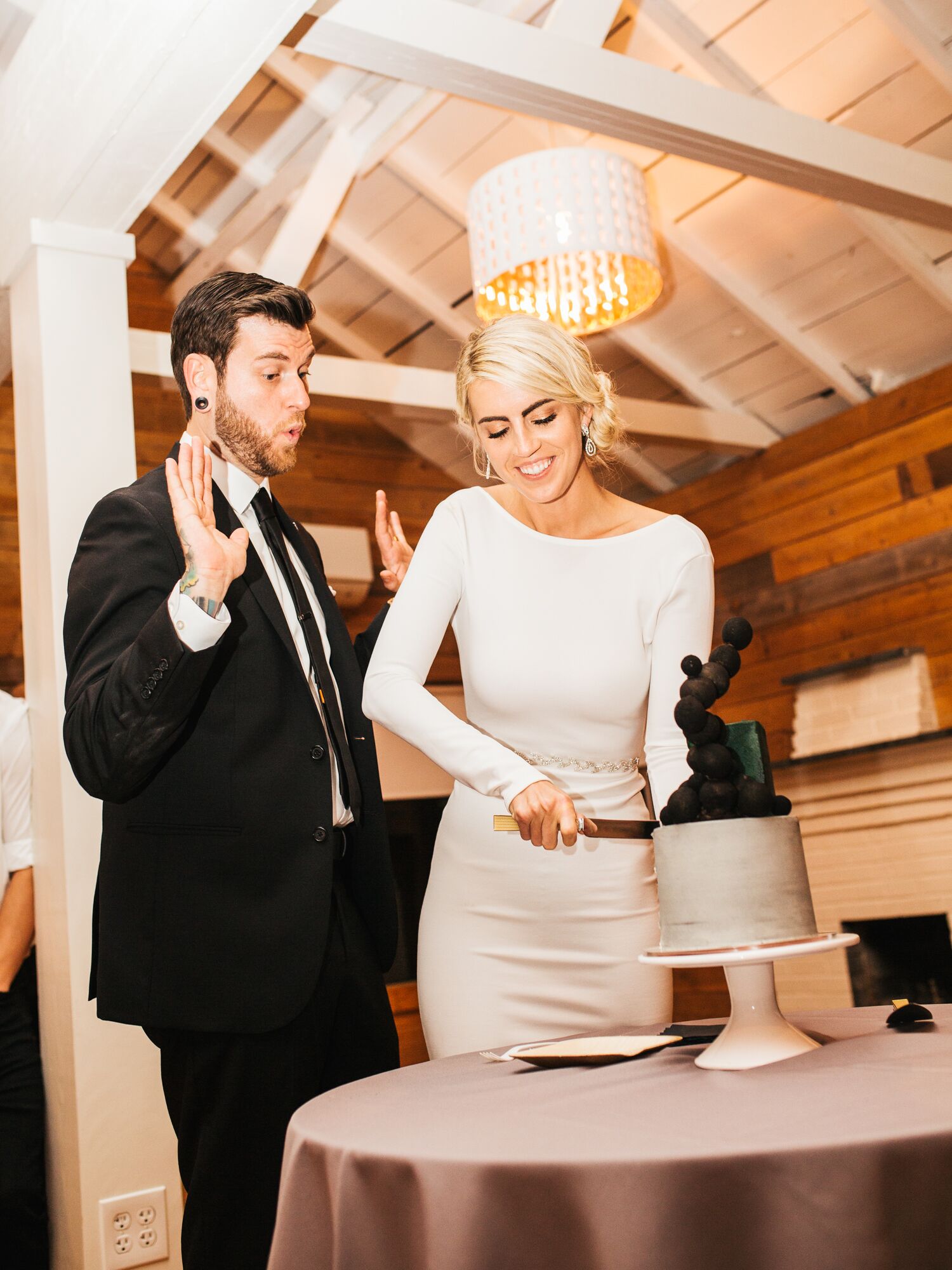 The Cake: Vanilla bean cake with notes of almond and citrus, filled with a rich coconut cream dotted with freeze-dried raspberries


FANCY AND FABULOUS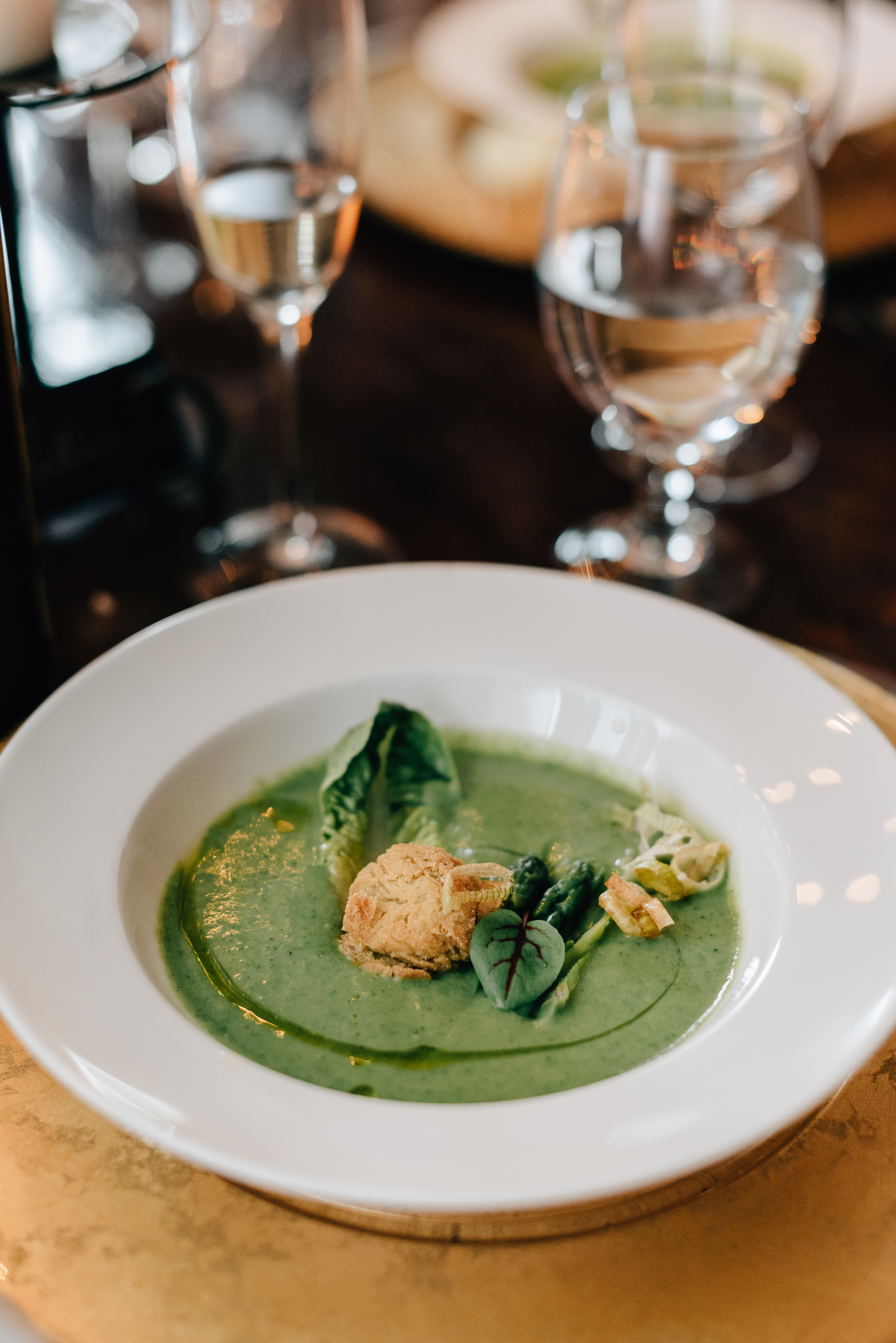 Social media influencer Candice Hutchings—perhaps better known by her YouTube nom de plume, The Edgy Veg—married James Aita in their native Canada, and with the help of a savvy caterer, they integrated many French-Canadian food traditions into their upscale nuptial menu. From pâté and vichyssois to charcuterie boards and éclairs, the authentic influences were everywhere. La vie en rose indeed!
The Takeaway: If "more is more" is the personal motto you live by, let it show on your wedding day!

Menu Highlights
Avocado and lime mousse éclairs with cucumber jelly glaze and toasted sesame
Spinach infused ravioli stuffed with Meyer lemon-chevre and pesto
Butternut squash and macadamia nut tartare with potato hay and arugula
Mushroom pâté with poached bing Cherries and fennel-rhubarb crumble
Chilled cauliflower and asparagus soup with vegan bleu cheese croquettes
Poached preserved-lemon cheese dumplings with French vanilla beurre blanc
Lemon poppy seed spaetzle with summer squash and chanterelle mushroom velouté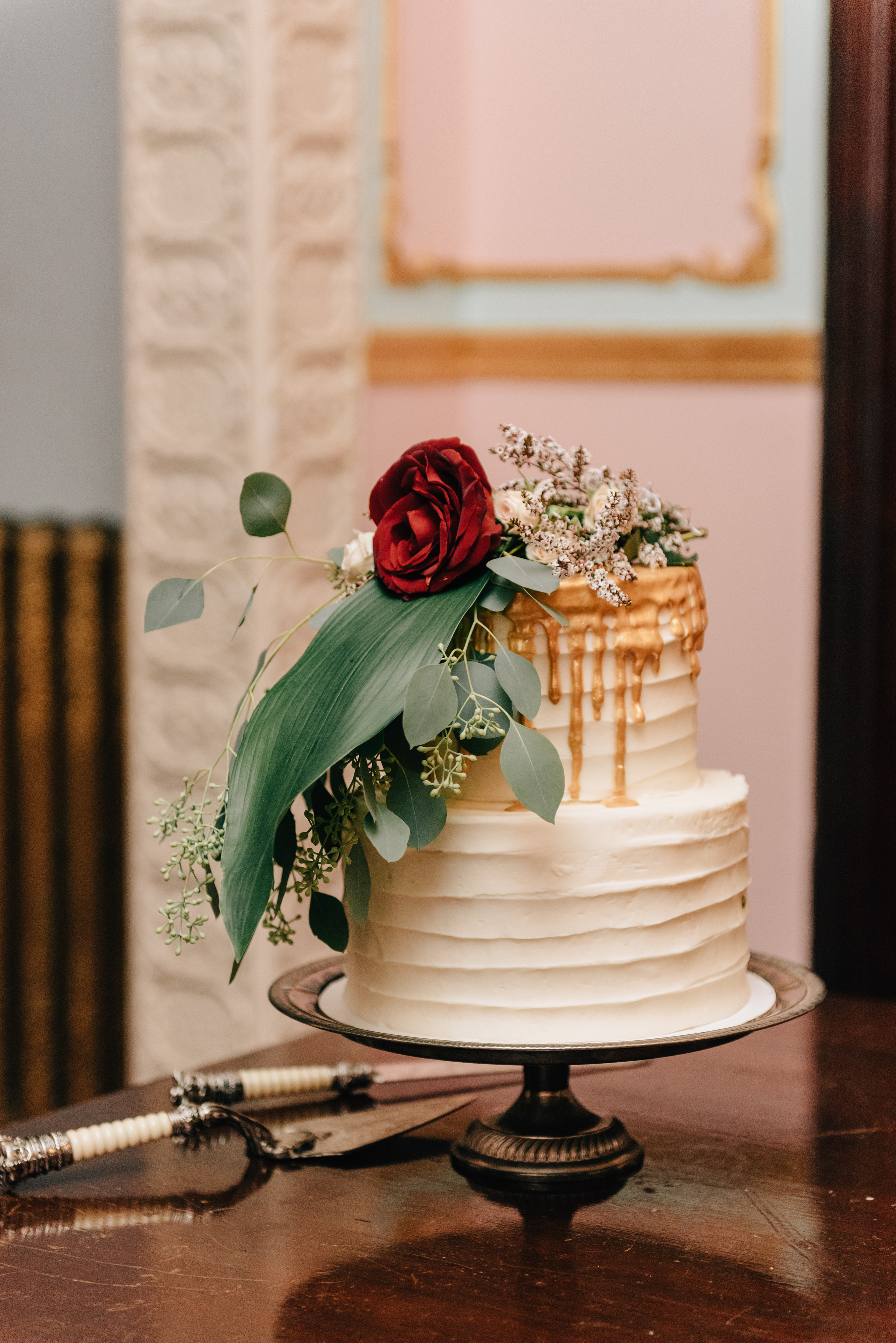 The Cake: Chocolate fudge cake with chocolate buttercream filling, cream cheese frosting, and a cascade of edible gold ganache
Want more vegan weddings?
You're going to love our Great Big Vegan Wedding Idea Book!