When you're a fun couple with artistic leanings and quirky sensibilities, you want a wedding to match, right down to the wedding cake. For Jackie Johnson and Adam McCabe, that meant skipping cake all together and having wedding doughnuts instead.

"Doughnuts were less formal, and we served them after dinner by the dance floor with a stack of paper napkins," remembers Jackie. "Lots of people were munching doughnuts while getting their groove on, and it was very irreverent in the best way!"

The sweet finale to the couple's nuptial celebration wasn't your basic array of standard vegan doughnuts, but bespoke rings of sugary goodness made by a SoCal cult-favorite sweet spot.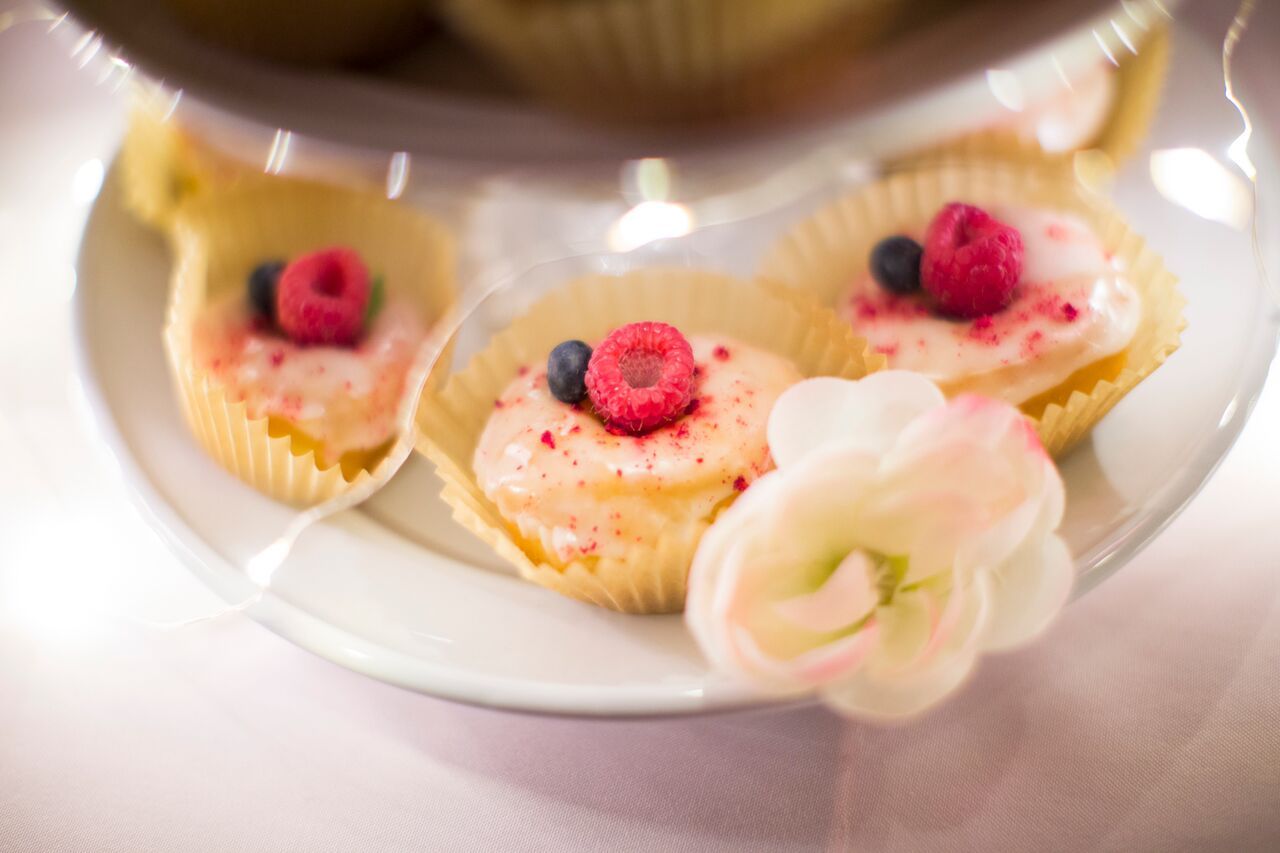 "We had Los Angeles artisanal vegan doughnut shop Donut Friend make an assortment of custom doughnuts," says Jackie. Flavors included the intriguing Polar Berry Club (lemon glaze, mixed berries, and mint) and X-Ray Speculoos (cookie butter filling topped with chocolate glaze and salt).

Besides the fact that doughnuts reflected the non-traditional vibe of the couple themselves, there were practical reasons for choosing to bypass a more traditional wedding cake.

"One plus was that doughnuts and their presentation were much cheaper," says Jackie. "With cake, I would have of course had to pay top dollar for an extravagant vegan wedding cake, and I would've had to have rented more plates, napkins, and silverware and probably a fancy cake stand!" Instead, the doughnuts were arranged on vintage trays thrifted by the bride, which supported the pair's eco-conscious ideals.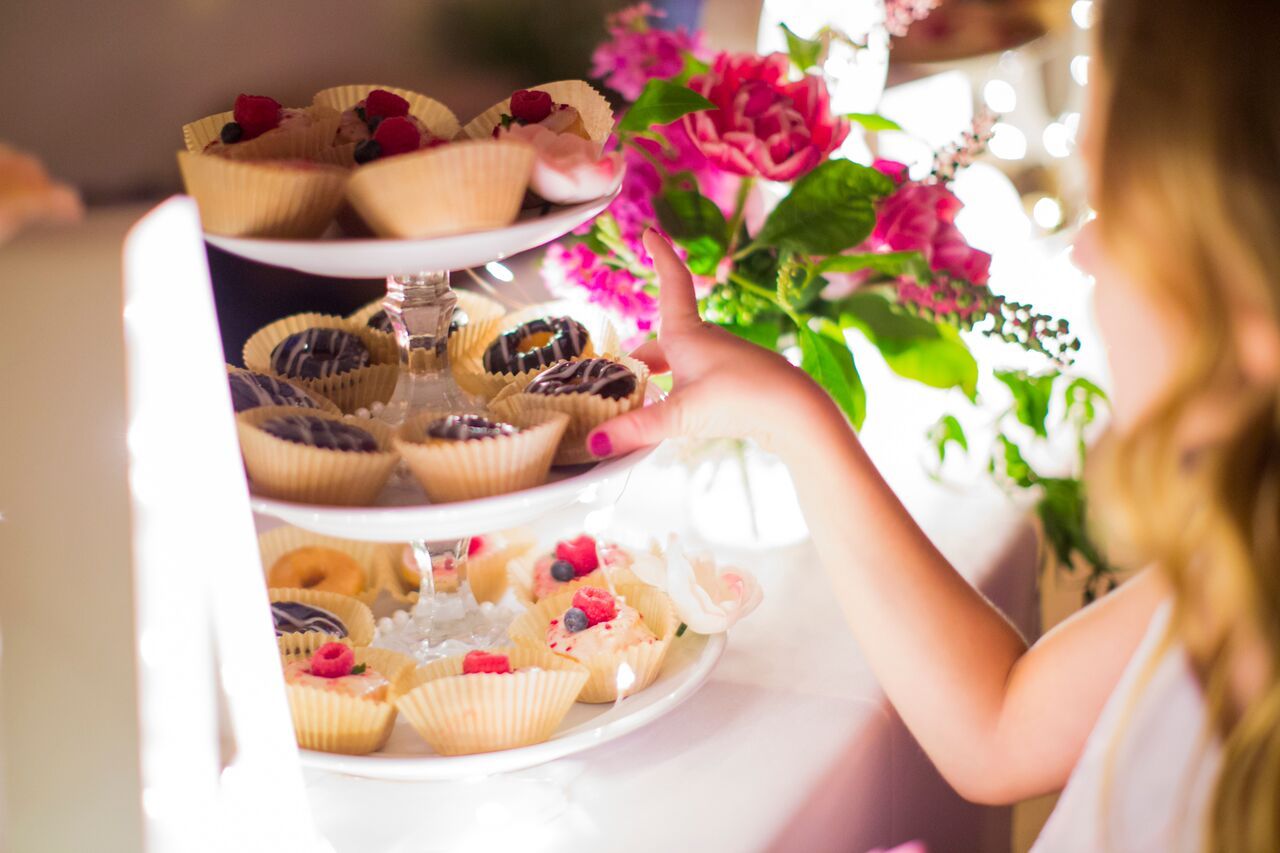 While traditional cakes topped with the couple rendered in miniature are still the route favored by the majority of brides and grooms, alternatives are growing in popularity as a means of reflecting each couple's individuality.
If Bucking Tradition Is In Line With Your Style, Consider These Options
Cupcakes
With endless flavor options and presentation possibilities, cupcakes are a fun, simple, and eco-friendly (no plates required!) way to add a sweet touch to your wedding.

Macarons
Bring French flair to your wedding with a tower of petite and adorable pastel macarons. Vegan versions made with aquafaba make this alternative possible!

Miniature sweets
Cookies, cupcakes, doughnuts, and pastries can all be made in miniature, and look great whether organized in tiers or on platters. A great grab-and-go option for guests.

Pies
Pie possibilities are endless, from apple or berry to lemon meringue and pecan. Pie stands in different heights and colorful pies make for a dazzling dessert table.

Profiteroles
Think tiny spheres of rich choux pastry stuffed with vegan creme anglaise and doused in chocolate. These classic pastries are making a splash at many modern weddings.
For an endless selection of vegan alternative-cake recipe ideas, head over to VegNews' curated collection of vegan dessert recipes.
Want more vegan weddings?
You're going to love our Great Big Vegan Wedding Idea Book!