Having a morning wedding made a lot of sense for Jeschelly González and Juan Ortiz. For starters, breakfast is their favorite meal of the day, and from a practical standpoint, getting married before noon meant side-stepping the rain showers that drench the west side of Puerto Rico every afternoon. Plus, as coffee connoisseurs, they dreamed of having an on-site coffee bar at their wedding rather than the traditional alcoholic open bar.

The couple, who met as college students, made all of their dreams come true at their magical morning nuptial celebration held at a beautiful historic villa and museum in the verdant western part of the island they both call home. They got their deluxe coffee bar, blissfully clear blue skies, and absolutely no pushback on their decision to forego alcohol.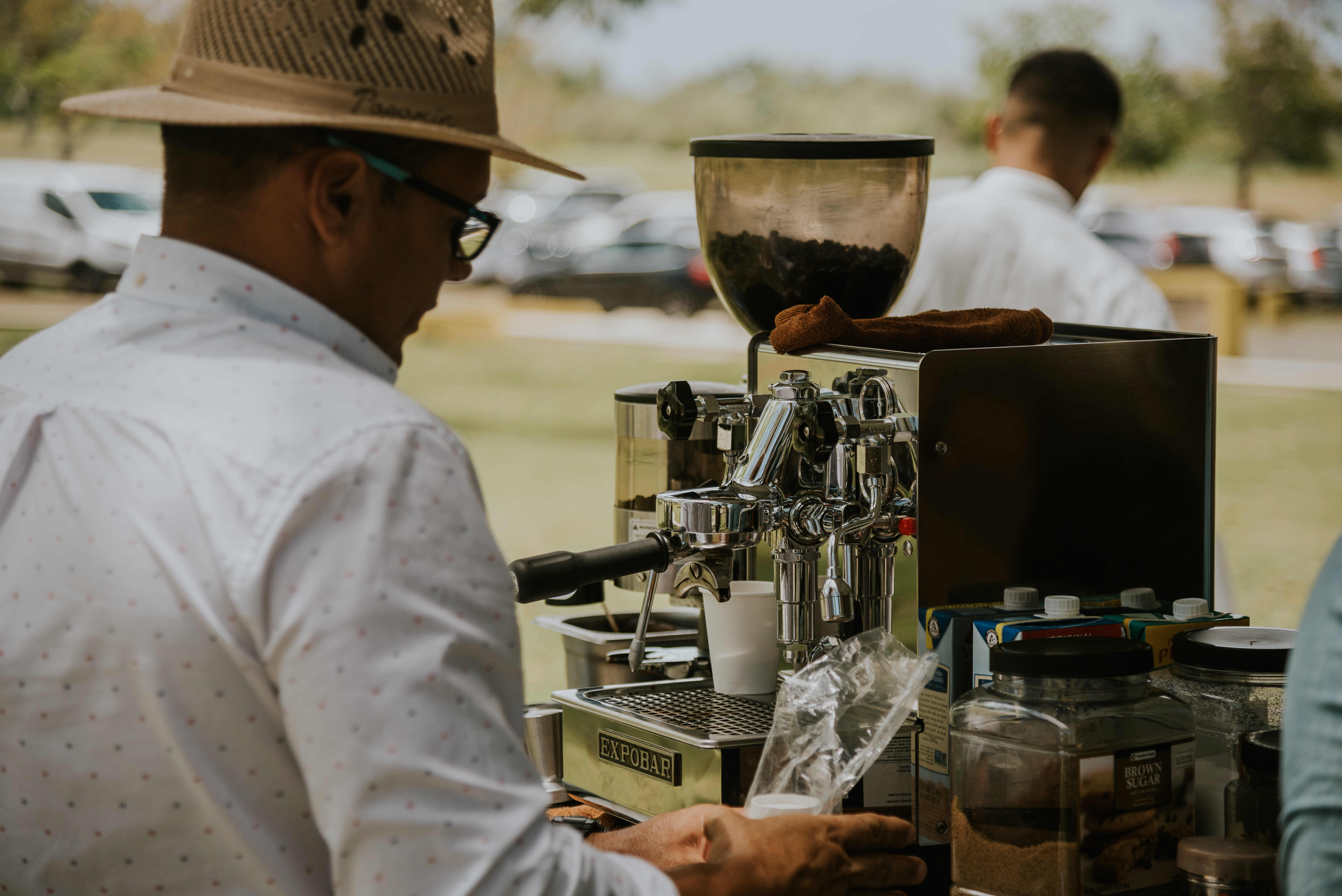 "A wedding should represent you as a couple; your lifestyle, your likes, your beliefs, just who you are together," says Jeschelly. "So if you don't regularly consume alcohol, it's your choice not to have it at your event."

Couples choose to skip booze at their weddings for a variety of reasons, with the expense factor at the top of the list. When you consider that the price tag for alcohlic drinks at the average wedding clocks in at more than $2,500, it's easy to see why more and more couples are opting out. Millennials, who are defining themselves as the "sober curious" generation, are also driving the movement toward dry celebrations.

Instead of champagne for toasting the newly marrieds, Jeschelly and Juan worked with their caterer to create a bespoke elixir that would add a celebratory vibe to the occasion. Their signature alcohol-free mimosas—made with fresh passion fruit juice, sparkling mineral water, ginger, lemon, and mint—fulfilled the brief.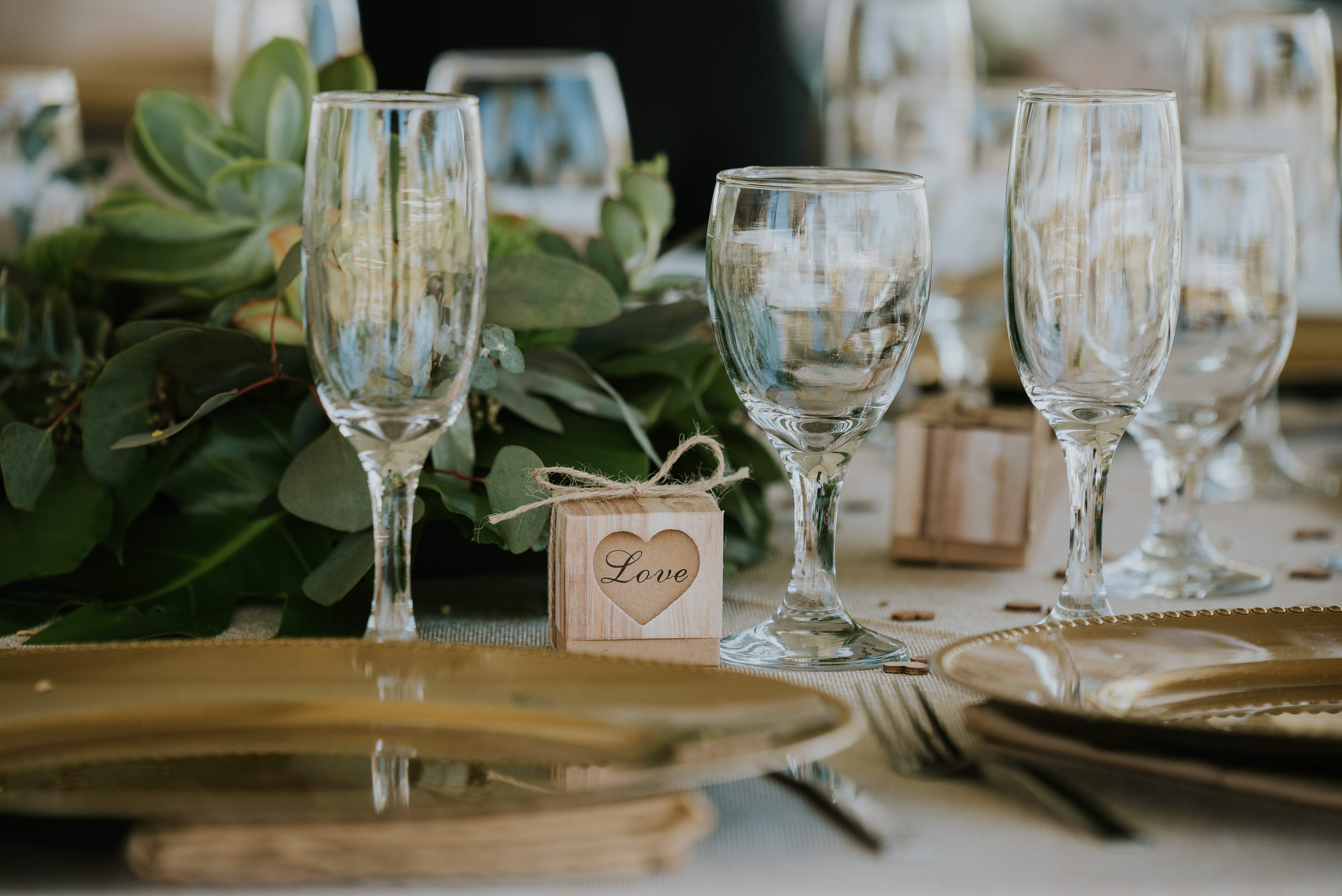 "Guests truly enjoyed the mimosas," recalls Jeschelly, "as well as the other beverages available such as juices, hot cocoa with cashew milk, and hot coffee with almond and soy milk options."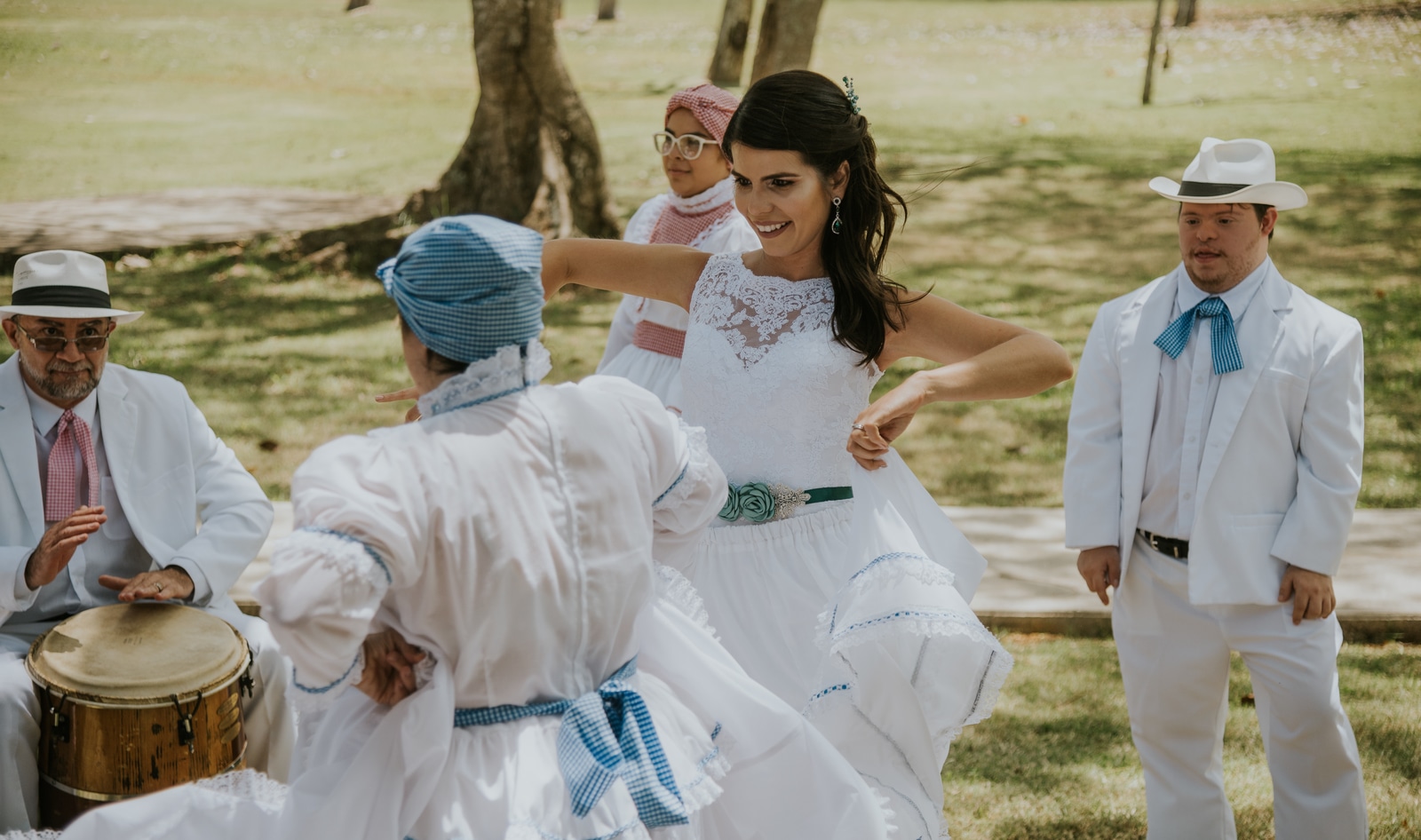 If you're planning a sober celebration, there is no shortage of celebratory sips to choose from. Consider some of these ideas and themes for your own booze-free bash
Rise and Shine
A morning wedding leaves ample opportunities for creative beverages, sans alcohol. From bespoke mimosas and coffee drinks to fresh smoothies or virgin bloody marys, the sky's the limit.

Afternoon Delights
Afternoon weddings offer flexibility when it comes to your drinks menu. Try a tea-time theme and serve a variety of herbal and caffeinated varieties, sparkling waters and juices, and fizzy kombucha.

Married by Moonlight
Evening weddings can be the trickiest when it comes to expectations of alcoholic drinks, but you can still offer cocktails without compromising your ethics. Try no-booze martinis and cosmopolitans in proper cocktail glasses, non-alcoholic beer, or even zero-proof CBD elixirs.

Whichever route you take, remember that it's your day, and you get to do it your way. For Jeschelly and Juan, there's no doubt they made the right decision to have a sober wedding, which allowed them to focus on what really matters most to them as a couple.

"We agree," says Jeschelly, "that alcohol was not needed to spend a beautiful day together sharing good food with our closest family and friends."
Want more vegan weddings?
You're going to love our Great Big Vegan Wedding Idea Book!