Choosing a wedding planner is a lot like choosing a life partner: There should definitely be some chemistry between you, ideally your core values are in alignment, and, perhaps most importantly, they should "get" you. When you're vegan, the pool of candidates meeting criteria for either can seem disappointingly small, but the same rule of thumb applies to both: don't give up hope: your person is out there!

Wedding planners bring their unique talents to every wedding they take on; some specialize in vegan or low-impact weddings, while others have found their niche with gay or destination weddings, among others. Some offer full-service planning exclusively, while others are happy to help you plan your big day with à la carte options. It's even possible to hire an expert to coordinate and handle logistics just on the wedding day itself. It all depends on your budget, your needs, and your vision for your big day.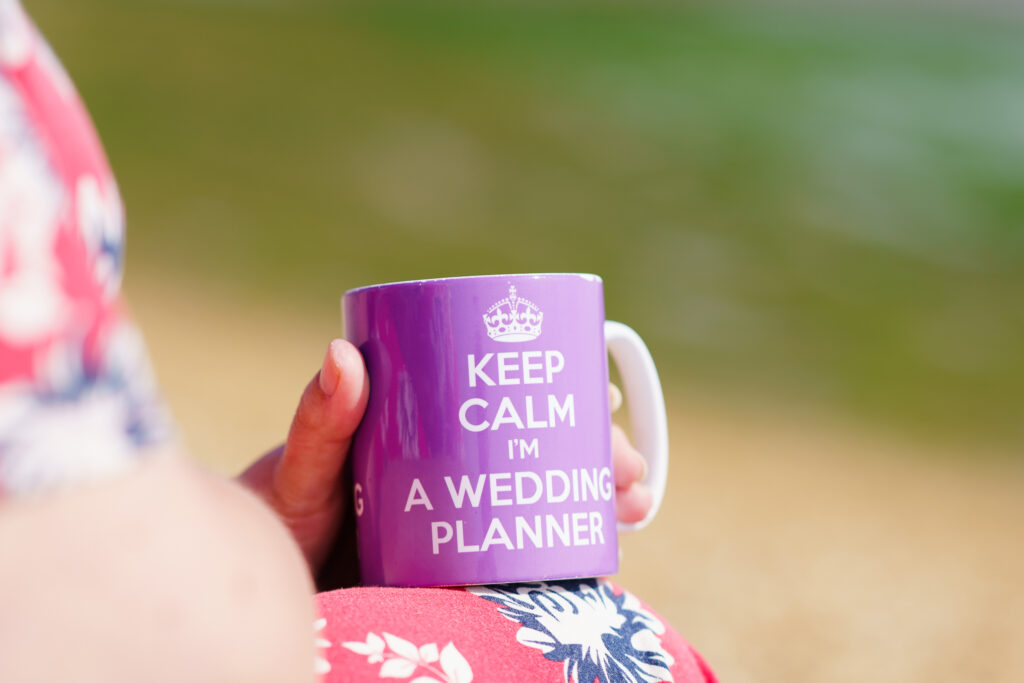 If you're on the fence about whether to hire a wedding planner, we get it; it's an added expense and heck, there's Pinterest, friends and family, and online wedding planning tools to help get the job done, right? But hear us out: a wedding planner who understands your needs as a vegan couple can add so much value to the experience, especially when it means relieving you of stress so you can focus on having fun and making beautiful memories.

To help you decide which route to take, We spoke with Sian Bowron, who, as the founder of UK-based Amethyst Weddings, has been making vegan wedding dreams come true for more than a decade. As a wedding-planning pro, her aim is simple: to make sure your celebration is stress-free and fabulous. Intrigued? Read on to discover why hiring a wedding planner might be the best decision you make after saying "Yes!" and before you say "I do."
10 ways a wedding planner can help make your vegan wedding dreams a reality
1. They bring fresh ideas and inspiration
"The main reason couples come to me is for the additional support I provide throughout the process as well as bringing extra ideas and inspiration to the table," says Sian. "Sometimes they just don't know where to start." After an initial consultation, your wedding planner will often begin by synthesizing all of your ideas to create a game plan for your big day. For Sian, that means mood boards, venue ideas, and decorating strategies that reflect your personalities and desires. A forest wedding in a yurt? If you don't know it's possible, you can't imagine it as a reality. For some, that is the magic a wedding planner brings.
2. They've got connections galore
The average couple spends several hours per week planning their wedding, including sourcing photographers, vegan wedding cake bakers, caterers, venues, and live entertainment. Now, imagine handing over that research-intensive work to your wedding planner and letting them tackle those time-intensive tasks. Feels great, right? Wedding planners spend their entire careers building relationships with wedding pros, and those contacts are wedding-planning gold. Sian's purple book of vendors and suppliers is filled with trusted contacts who share her sustainable ethos, ensuring your wedding matches your values.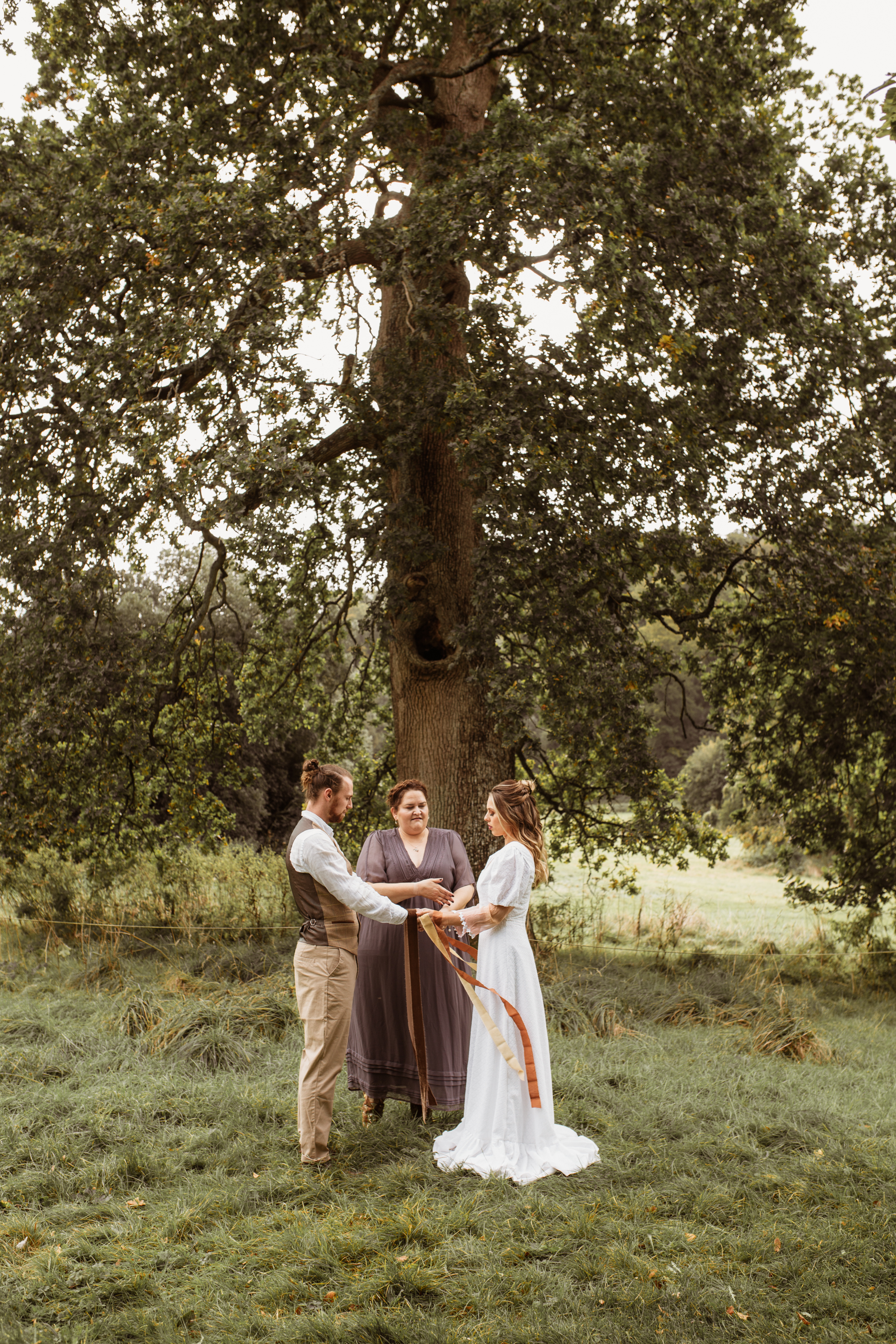 3. They're tapped into current wedding trends
News flash: chocolate fountains are out, and serve-yourself dessert tables are in. So are tarot card readers, unity rituals, and, says Sian, "Couples are definitely moving away from organized venues," and toward outside-the-box wedding venues like botanical gardens and teepees. Your wedding planner can guide you toward trends that will add whimsy, fun, and that something extra that makes a wedding memorable. They can also reassure you that yes, it's OK if your bridesmaids wear mismatched dresses (63 percent of bridesmaids do) or that a wedding afterparty is definitely on-trend. If keeping up with current trends matters to you, a wedding planner can be your guiding star.

4. They know what works (and what doesn't)
So you've found your dream dress but haven't booked your venue yet. Should you bite the bullet and get your gown? Your wedding planner might point out that a farm sanctuary is on your list of potential venues, but your dream dress has a long train, and how will that train look after you've made the rounds on the farm? Nailing your venue should come first, as hard as that is to hear, but your wedding planner wants what's best for you. They can also encourage you to make bold leaps to make your wedding as unique as you are. "I love that each couple has their own style and ideas from the start," says Sian. One couple she worked with styled their wedding decor around Star Wars and Marvel comic characters. "Their cake was one of the best I've ever seen."
5. They can help you avoid wedding missteps
Having a kid-friendly wedding? Then you might just want to hire an on-site babysitting team or a child-entertainment wiz to keep the little ones busy (and keep them from having meltdowns as you walk down the aisle). It's those little details that make all the difference, but without a wedding planner to clue you in, you might not even know that was an option. And brides and grooms, take note: your wedding planner is not a child entertainment specialist! "As much as I love children, I don't do babysitting, diaper changes, or child entertainment," says Sian.

6. They can help you budget (and even save you money)
Wedding planners like Sian who've spent years forming connections with wedding industry professionals have not only negotiated discounts with their suppliers, but are prepared to negotiate prices for services on your behalf. And having a seasoned pro take on the budgeting for your wedding frees up time for you to focus on the parts of the planning process you love, like cake tasting!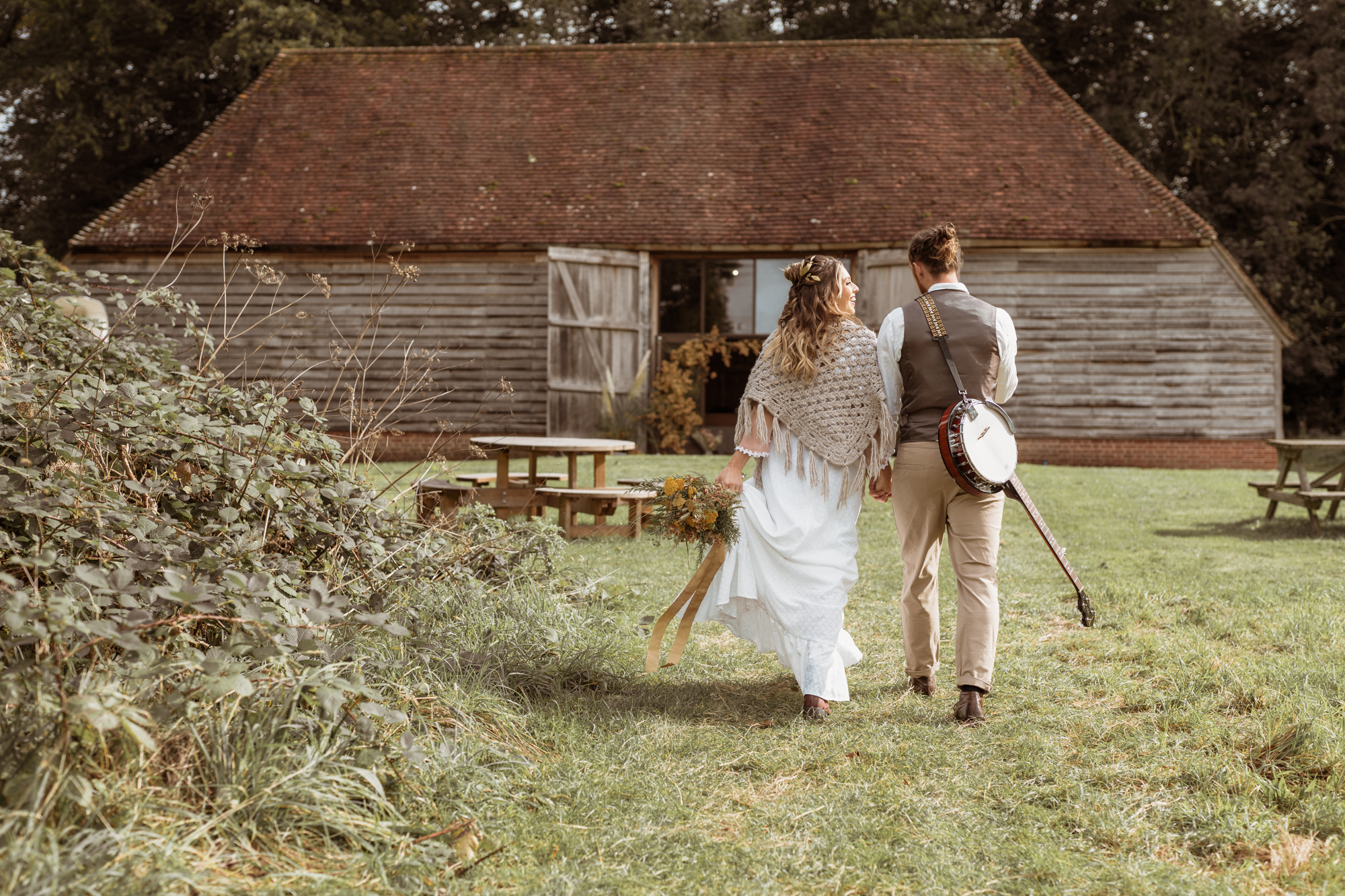 7. They can save you valuable time
When you hire a wedding planner you're paying for your most valuable commodity: time. "Most of my couples are busy professionals with very little spare time away from work," says Sian. "Sometimes couples don't realize how much planning is actually needed and how much time you need to make decisions about each supplier." If you don't have those all-important hours to devote to the minute details of your wedding, investing in a wedding planner just makes sense.

8. They've got good advice
It's easy for couples—especially vegan couples—to forget that your wedding is about you, which may lead to making decisions you'll regret, like serving steak to appease Grandpa or serving alcohol when you don't drink because you've been told by a work colleague that booze-free weddings aren't fun. "I always say to my couples that they mustn't lose sight of why they are planning their wedding," says Sian. "Their love story and their journey must be their main focus and the key to all their choices along the way. It's not about pleasing other people."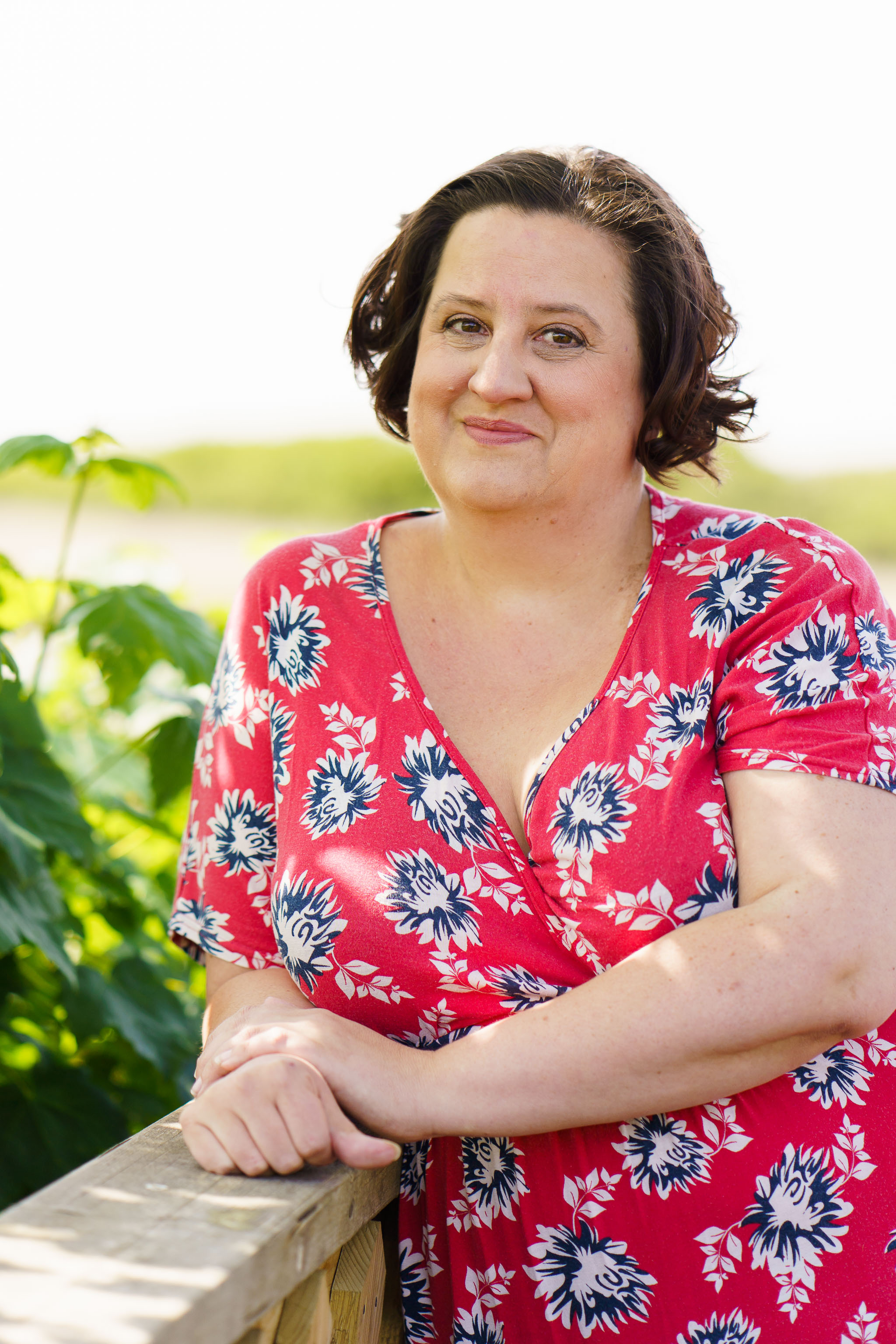 9. They act as stress-buffers on your wedding day
Troubleshooting is a skill, and your wedding planner will likely be a pro at handling the myriad SNAFUs that could potentially occur on your wedding day. Sound system failure? Your planner and their team will be on it, getting the problem sorted before your first dance (and without you even knowing there was a problem). They also act as gentle task masters to keep you on schedule on a day where time zips by at lightning speed, helping you avoid the stress of rushing through hair and make-up to get to the altar on time.
10. They want you to have the best day of your life (and their reputation hinges on it!)
Satisfied customers are what wedding planners live for. And for brides and grooms, knowing you have a support team at your side whose sole aim is to make sure your day is perfect has positive emotional perks, too; it allows you to relax, focus on the experience instead of the many moving parts, and to be present with your partner and loved ones on this major life occasion.
Want more vegan weddings?
You're going to love our Great Big Vegan Wedding Idea Book!