In 2015, Tenille Evans did the unthinkable. She followed her instincts and completely changed the menu of her family's successful restaurant nestled in a native wildlife sanctuary in the Blue Mountains northwest of Sydney, Australia. Out went the meat, along with the eggs and dairy, and with that, Secret Creek Cafe transformed into a completely veganized dining destination.

"We'd always done weddings there," says Tenille, "But when I changed the menu to vegan, basically to align the business with my own ethics, people told me that we'd struggle to get more wedding and event bookings. Instead the opposite happened."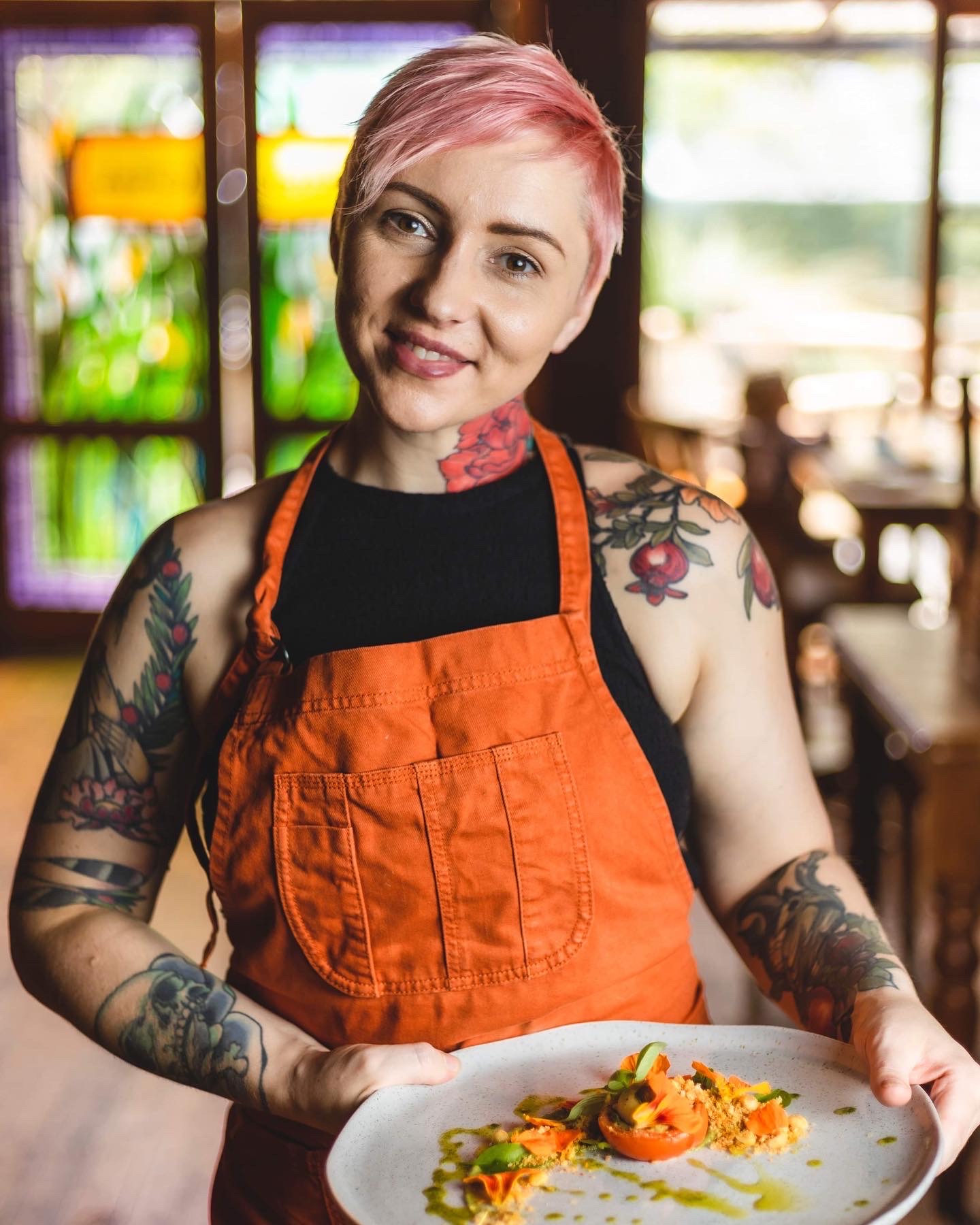 Rather than struggling to find clients, Secret Creek positioned itself as the only vegan wedding venue in the state. With a niche market that was growing steadily, the prospects were looking not just good, but great.

Tenille and her team began catering offsite weddings for clients who wanted the cafe's stellar food, but who needed a larger venue, or were hosting their celebration at the beach, garden, or other destination. This got her creative wheels turning.

Once again followering her instincts, Tenille cooked up a brilliant idea that would help even more people have the vegan weddings of their dreams.

"I decided to create a separate brand with the catering company shortly after that and Vegan Weddings and Events was born," says Tenille. Our mission has always been the same; to empower clients to align their values with their special events. To use their wedding as a way to celebrate what is most important to them."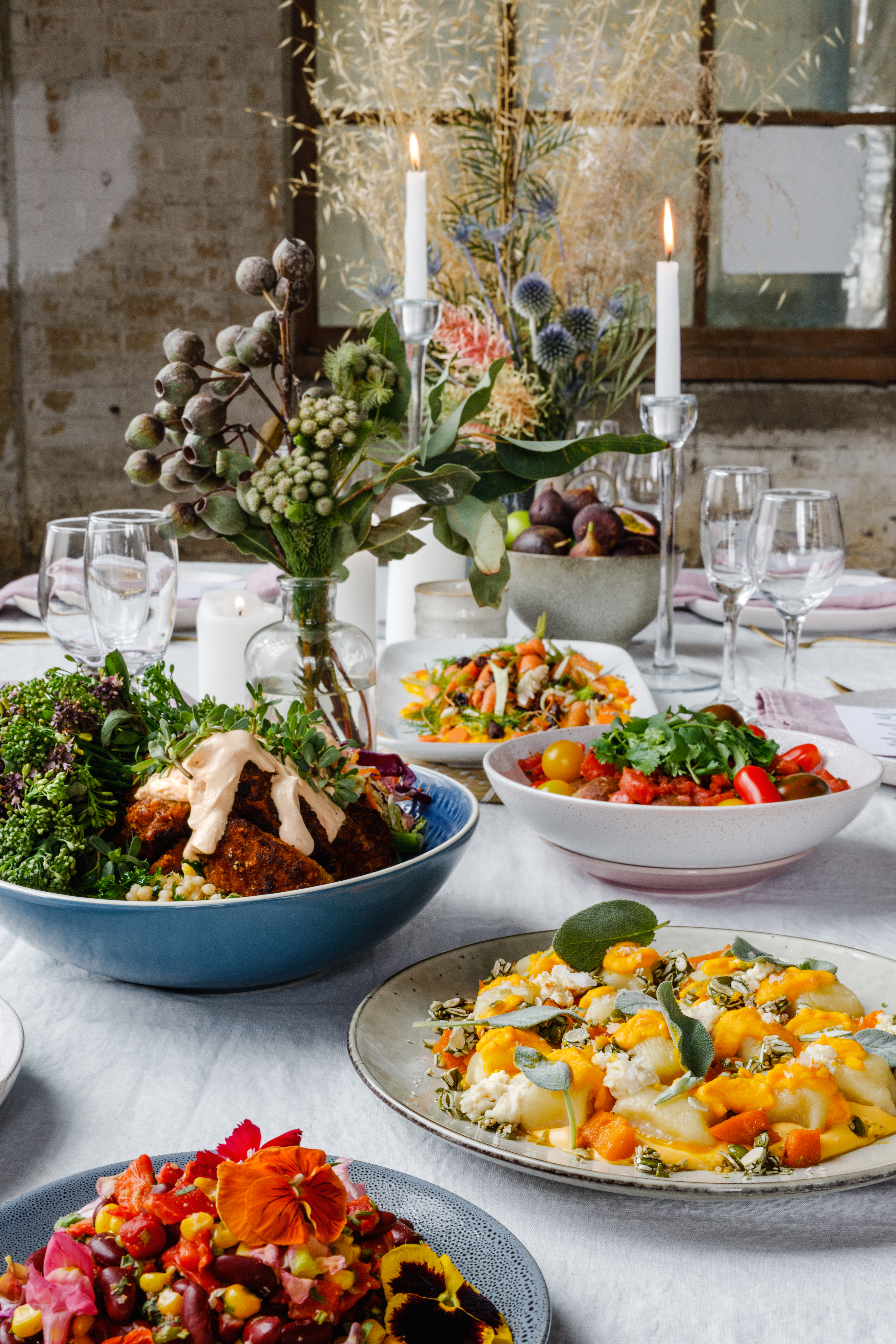 Eight years later, the business of making vegan wedding dreams come true is thriving. We caught up with Tenille to discover more about her approach to vegan weddings, discover her take on wedding food trends, and get her vegan weddings forecast for 2024.
Q & A With Tenille Evans of Vegan Weddings and Events
What are some of the ways you help your clients plan their

vegan

weddings

?
We have a dedicated Organisational and Logistics Guru, Tara, who handles the planning stages. Because we also host events at our own venue, plus offer styling, tableware and prop hire and lots of other bits and pieces, it's important to us that our clients feel supported all the way through the process. Many of our clients haven't done this before!

Some events are more involved than others, so we really tailor the support to each client. We do use a planning system that includes a dedicated client portal so that our clients can log in there to see all of the relevant information and work through any information collection forms that we give them. Their menu selections, runsheet information, contracts and invoices are all accessible there. Our workflow also includes auto email reminders at various stages, so that our clients know what steps are next as the day approaches.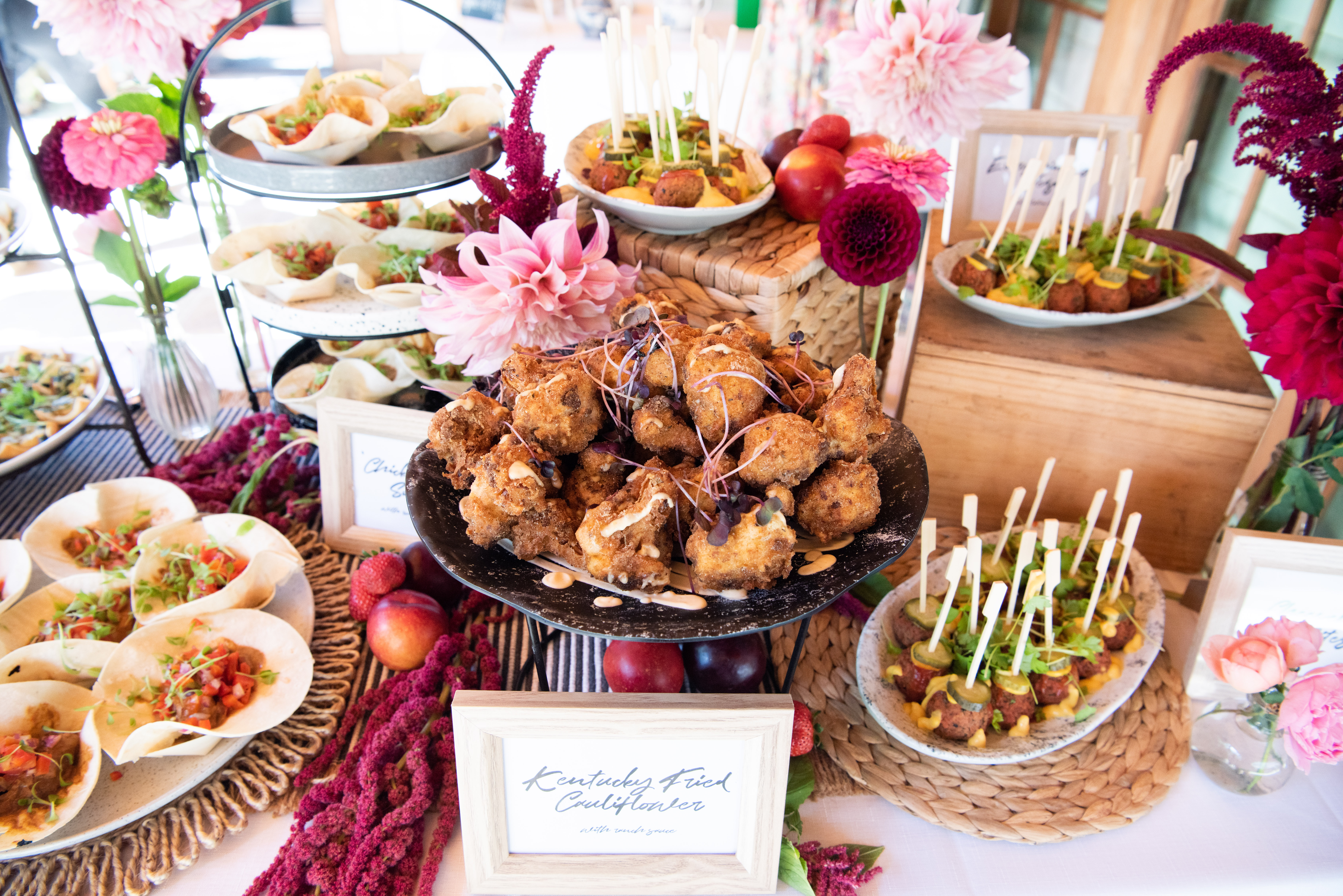 If a couple came to you with a money-is-no-object budget, what would the menu look like?
A beautiful seasonal grazing table with housemade cheese and antipasto to start, because they look incredible. We think that the food for your wedding should look as good as it tastes! With some additional roaming canapes. These would be served in between the ceremony and reception. Some of our most popular canapes are the smoked carrot lox on potato blini with fried capers, cream cheese and dill and our oyster mushroom ceviche with avocado mousse on tostada.

For the seated reception, I love family-style shared platters; these are usually less expensive than a traditional alternate serve. With platters down the middle of the table, guests can take more of what they want and less of what they don't, this is great for any dubious non-vegans. You get a lovely feeling of abundance as well.

Some of our fave share plates are our Za'atar Fried Cauliflower with smoked zucchini emulsion, tahini sauce and preserved lemon and our Gnocchi Puttanesca with hazelnut pangrattato. A beautiful wedding cake to finish, of course, alongside a plentiful dessert buffet. We also do late night snacks, a really popular way to soak up some of the alcohol later in the evening! There's a variety of sliders and even cheese toasties.

When a client has a good budget and really wants to make an impact with the food, we can also feature really special local seasonal produce like fresh truffle, wild mushrooms or whatever is excellent at the market, depending on the season.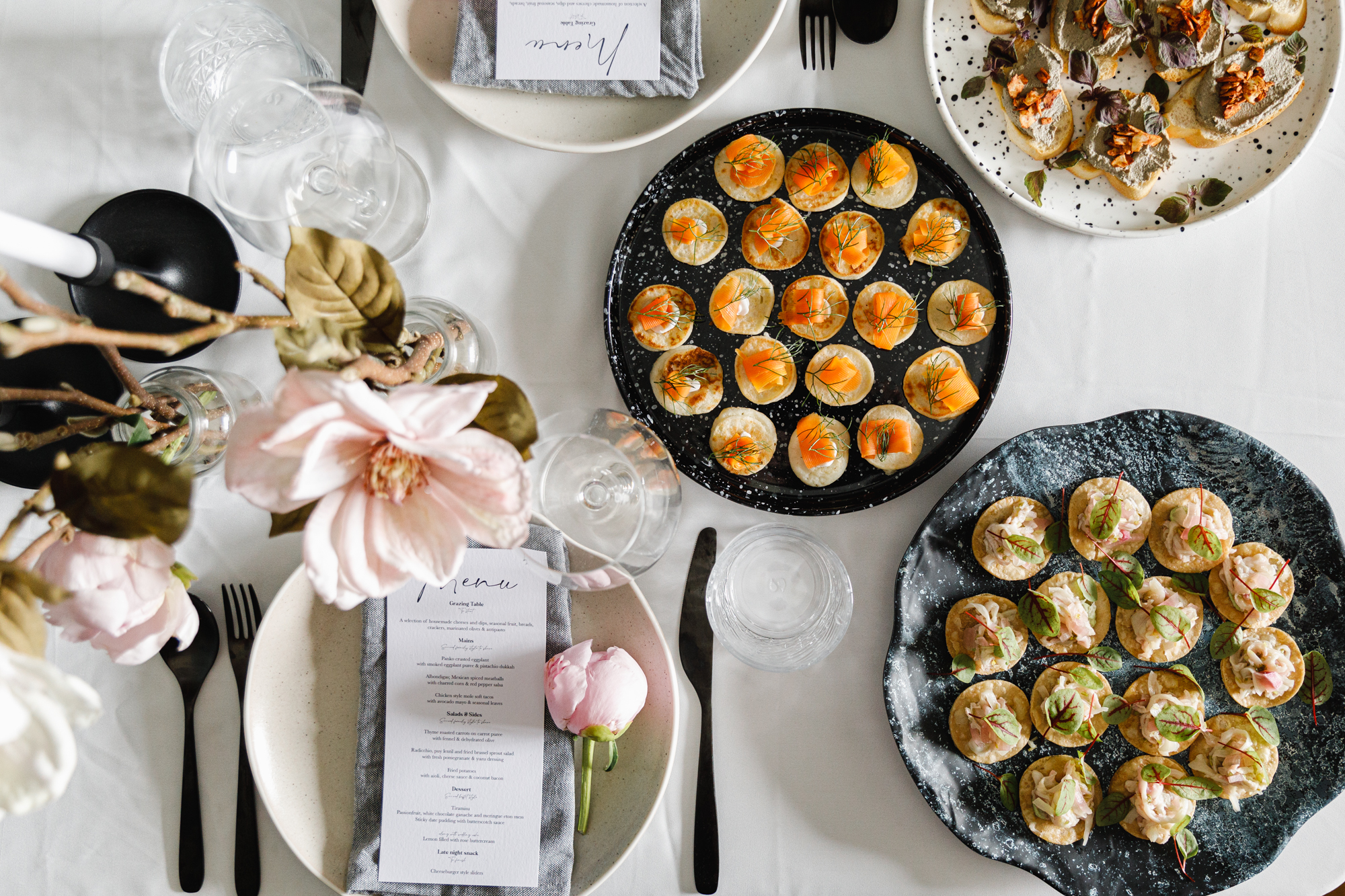 What is your process? For example, do you come up with menu concepts for each wedding, or does the couple?
We offer a complimentary tasting for all of our clients. These sessions are also available for anyone who hasn't booked yet to come along to. We usually show them a variety of the most popular dishes. They are then sent menu selection forms with a longer list of options. This is about six weeks out from their wedding.

Sometimes we do get special requests for specific dishes too but for the most part, our clients trust us to create the most amazing dishes from the best seasonal produce and to curate something that all of their guests will love.
There's a really big push for eco-friendly weddings. A vegan menu is already such a great way to reduce the environmental impact of your wedding, but there are a few other easy things that couples can do as well."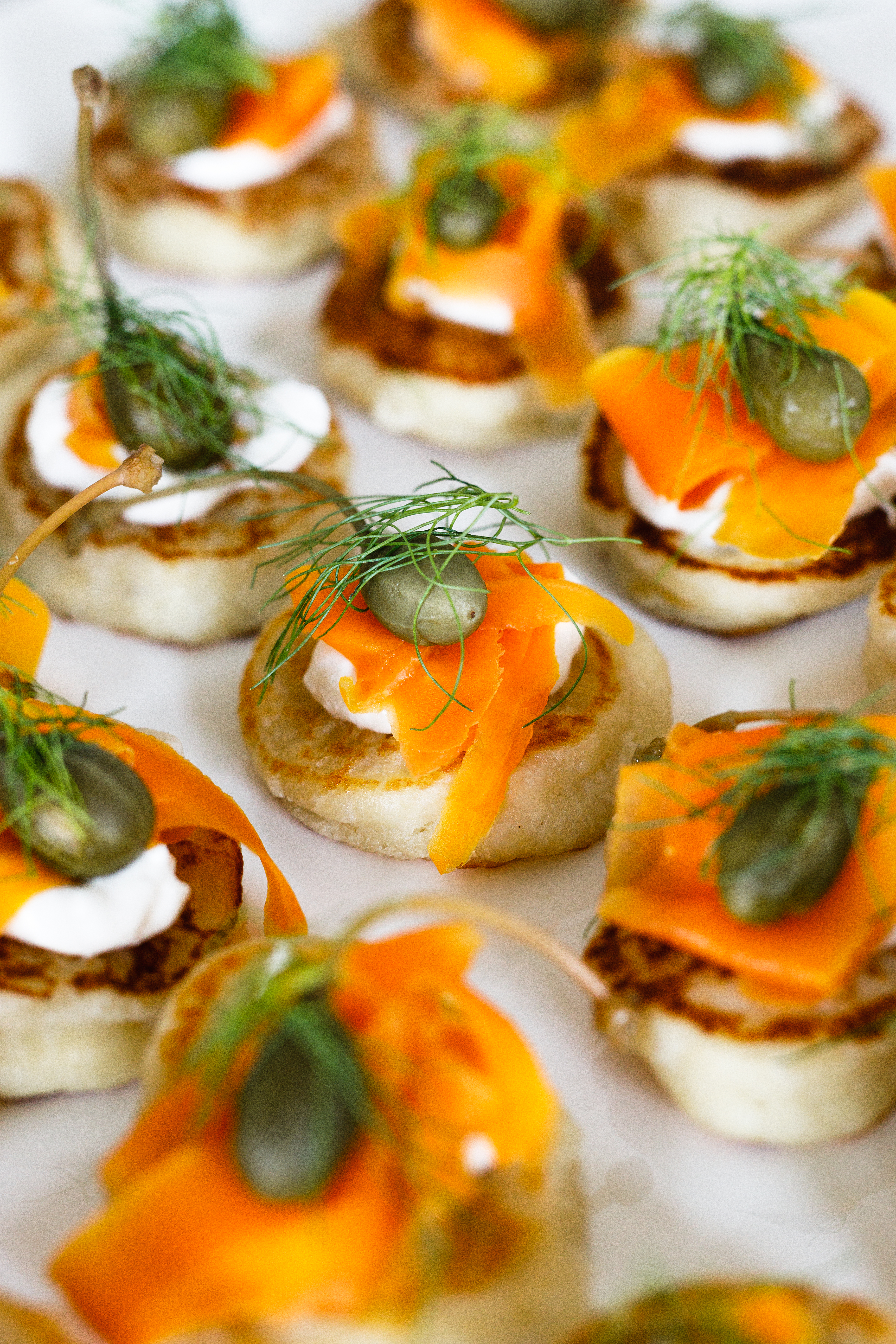 What is your favorite part of the process?

The wedding day is definitely the best part. Seeing it all come together and watching all of the guests enjoy the food. Our clients are sometimes nervous beforehand about having a completely vegan wedding, usually due to pressure from non-vegan family members. So the relief and joy they feel when all of their guests are raving about how delicious, filling and nourishing the food was, is incredibly rewarding. Celebrating these happy moments with vegan food helps to create new food memories and in turn, a new food culture. Empowering our clients to create this kind of change with their wedding is just incredible.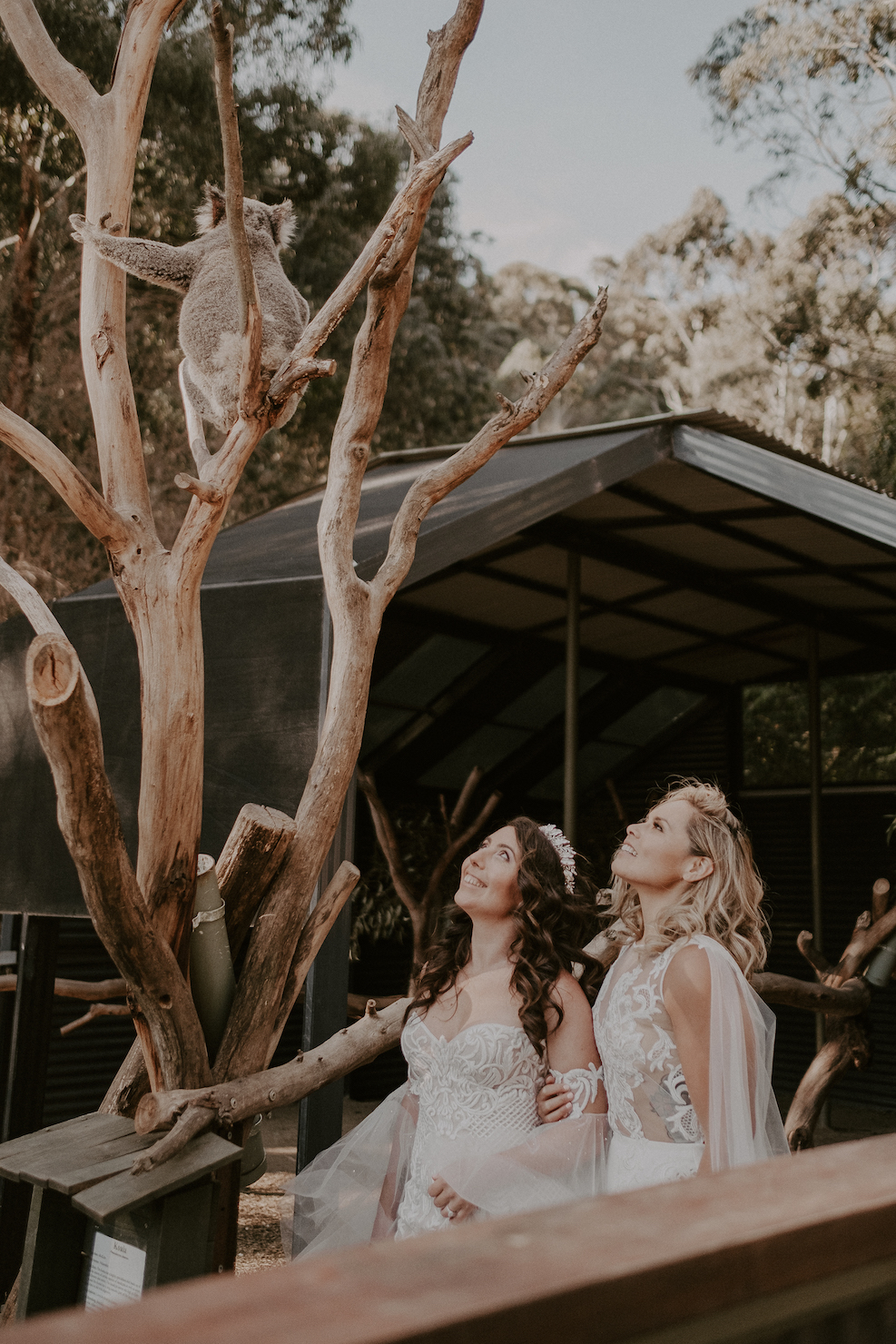 What top three

wedding

trends are you most excited about for 2024, and how would you veganize them or put your special spin on them?
1. I love the trend towards really bright, vibrant colors. We're seeing it in wedding dresses and outfits, bold flower selections and colourful table settings. I would absolutely love to make more brightly coloured vegan wedding cakes to match this trend! I think the classic white cake with fresh flower garnish will always be lovely, but I just love colored cakes and I can't wait to do more in 2024.
2. There's a really big push for eco-friendly weddings. A vegan menu is already such a great way to reduce the environmental impact of your wedding but there are a few other easy things that couples can do as well. Hiring styling items instead of buying new, using locally grown flowers or even foliage that's been sustainably foraged, donating to an environmental charity instead of asking for gifts, and more!
3. Small weddings. Post pandemic we're still seeing smaller weddings than before. I think people are realising that inviting guests out of obligation isn't necessary and so they are cutting their guest lists down to their nearest and dearest. This usually means more of a budget per head to indulge in extra food! With the guest list cut down, there's room for additions like late night snacks, pre wedding grazing boxes, extra canapes, morning after brunches or personalised styled snack stations like lolly bars, donut walls or s'mores tables. Less people, more incredible vegan food!
Want more vegan weddings?
You're going to love our Great Big Vegan Wedding Idea Book!