When planning a wedding, there are what feels like a million details to take into consideration: what to wear, whom to invite, where to hold the ceremony, what to serve. For Jeschelly González and Juan Ortiz of Puerto Rico, the weather on the beautiful island they call home was also a determining factor in how their wedding-day festivities would play out.

The couple was planning a dry event, both in terms of the weather and the fact that it would be an alcohol-free affair. In a perfect world, the day would would be bright with sunshine but not too hot; ideal, in other words, for their alfresco nuptials. "The west side of Puerto Rico is known for afternoon showers," says Jeschelly, "so we wanted to avoid rain on our outdoor wedding."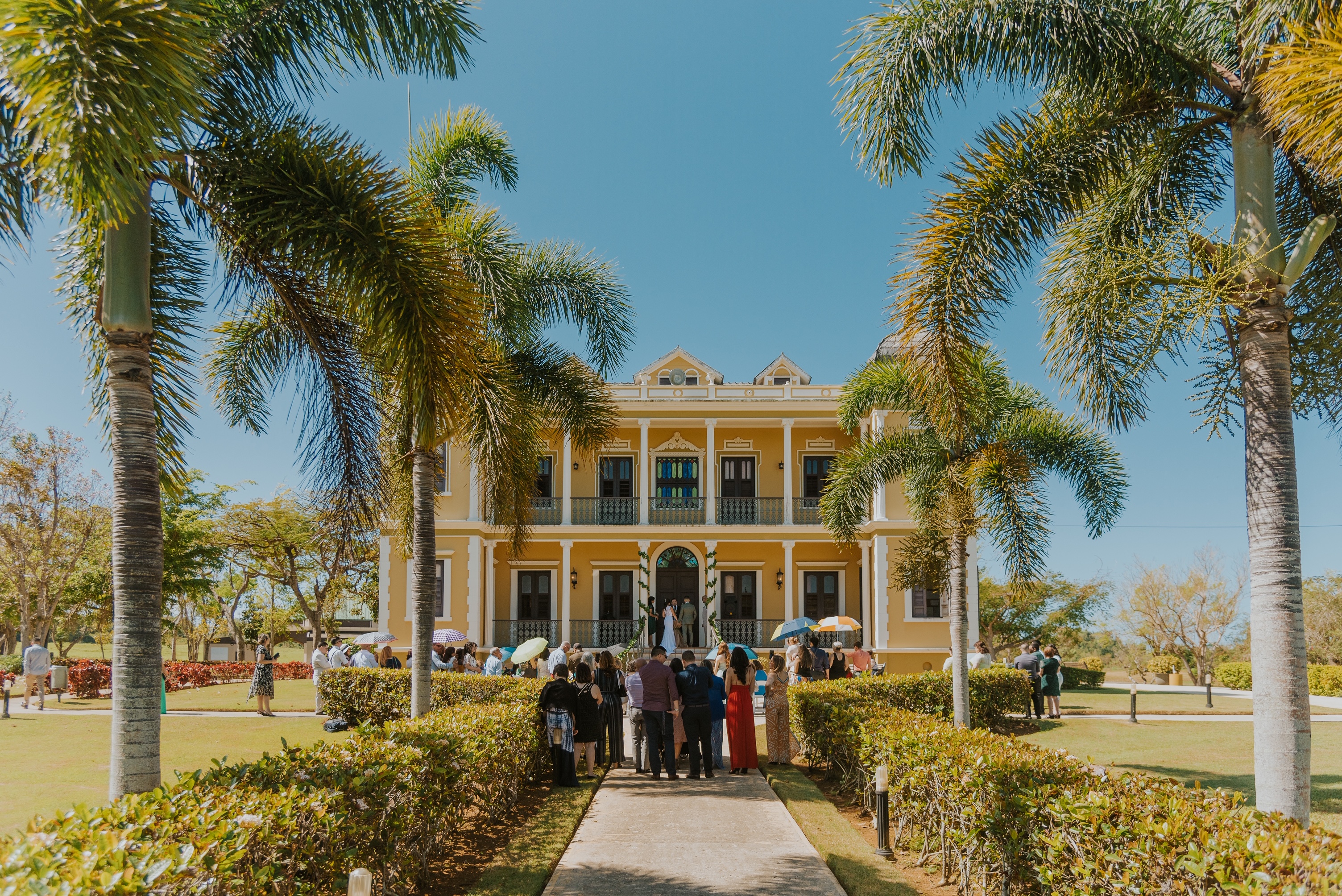 To increase their odds of a sunny celebration, they planned a morning wedding followed by an epic brunch buffet featuring classic morning fare with a generous selection of Latin American-inspired favorites alongside beloved breakfast classics.

The festivities were held at the historic hacienda Palacete Los Moreau in the verdant hillside town of Moca, Puerto Rico, a former coffee and sugar plantation transformed into a museum. As luck would have it, the weather cooperated and the sun shone brightly over the couple in a cloudless sky as they recited their vows.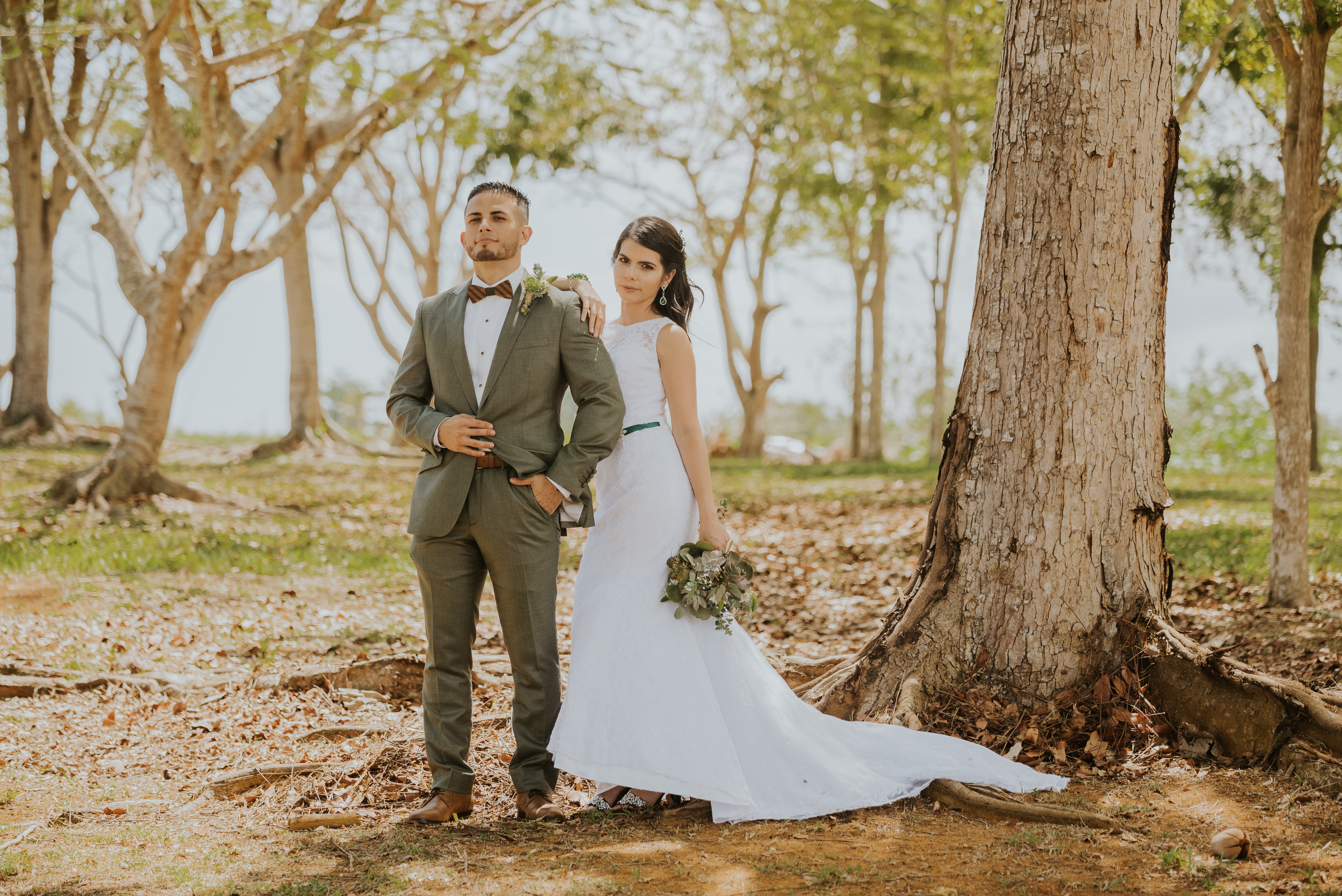 The post-nuptial culinary event was enjoyed outdoors as planned, surrounded by palm trees and other tropical flora, and while the majority of guests at their 80-person wedding knew the couple was vegan, not everyone knew the food served would be, too. Thankfully, the variety, quality, and exceptional flavors won people over. "Our guests were mostly non-vegans but they all had words of praise for the food," says Jeschelly.

The multi-course brunch extravaganza was catered by popular vegan dining spot ConGreka in Bayamon, outside the capital of San Juan. The menu included a variety of starters, main dishes, and refreshing cold drinks made from local ingredients, and the freshness was evidenced in each dish. There was also a coffee station so guests could enjoy their caffeinated beverage of choice with a variety of plant-based milks.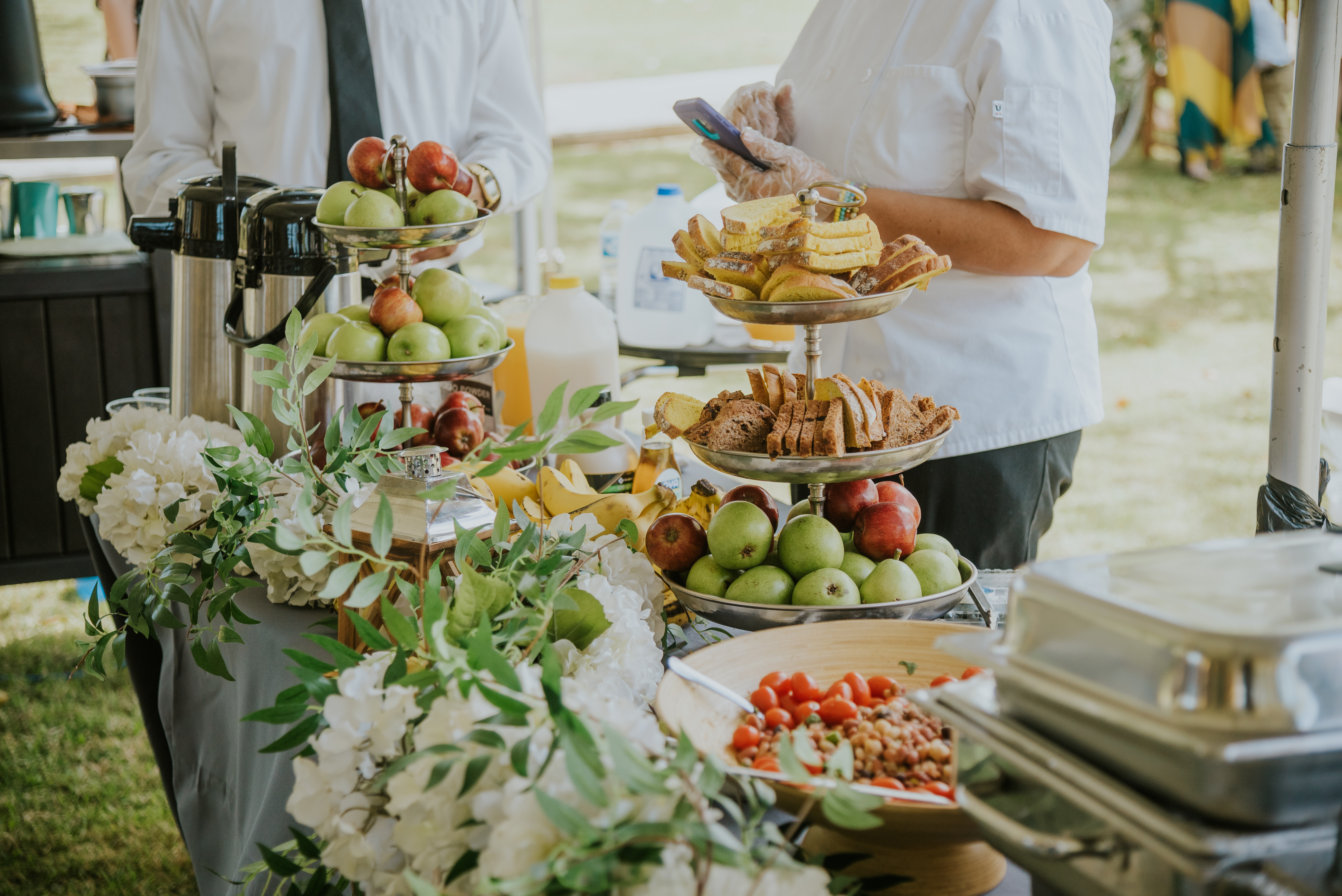 "Everything was exquisite," recalls Jeschelly. And yet despite intriguing options including baked cassava balls in guava sauce and scramble-loaded sweet potatoes, the fan favorite was perhaps the most traditional breakfast food of them all: oatmeal.
The Magical Morning Menu
Brunch appetizers
Baked cassava balls in guava sauce
Blue tortillas with bean salad
Tofu and vegetable skewers
Brunch
Scramble-loaded sweet potatoes
Mini chai and blueberry pancakes
Turmeric toast
Oatmeal in coconut milk
Fresh banana, kiwi, apples, strawberry, and blueberries
Beverages
Selection of fresh orange, passionfruit, and soursop juices
Hot cocoa with cashew milk
Non-alcoholic mimosas
Coffee bar with non-dairy milks
The Cake
Three cakes were served—vanilla-guava, carrot, and coconut-ginger—each created by Glenda Corujo from Glenda's Healthy Kitchen in Carolina, Puerto Rico.
Considering a brunch wedding for your own nuptial celebration? Remember to peruse VegNews' epic recipe collection for the very best vegan brunch ideas!
Want more vegan weddings?
You're going to love our Great Big Vegan Wedding Idea Book!