Marcelo Galli isn't your average wedding officiant; in the last 24 years, this former professional musician has married more than 4,000 couples. To borrow a term from musical parlance, he has performed gigs in front of waterfalls, volcanoes, and—as was the case when he officiated musican P!nk and Corey Hart's elaborate 2006 wedding—picture perfect sandy beaches. It comes with the territory when your home base is the verdant Central American paradise of Costa Rica. And did we mention Marcelo is vegan, too?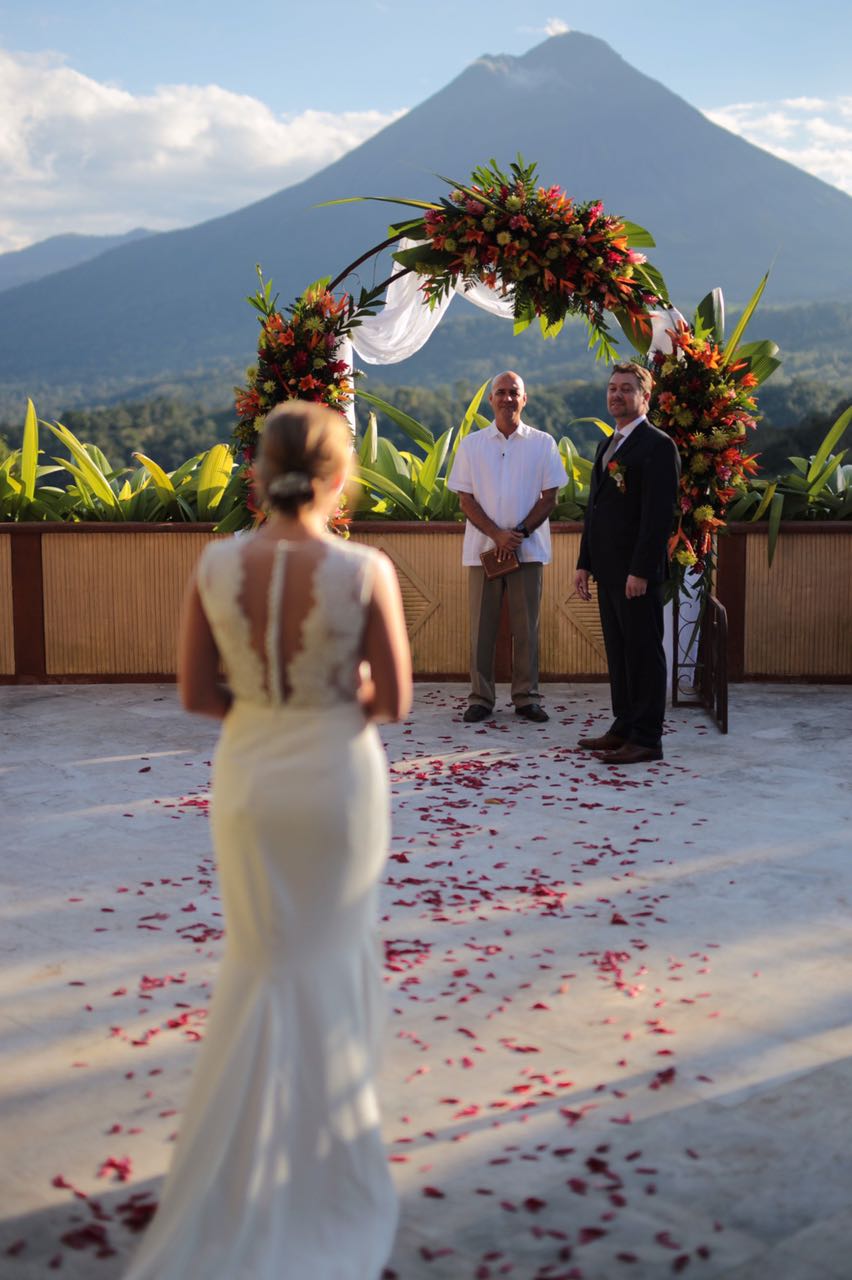 In addition to being a musician, Marcelo is also a legal professional, having earned his law degree just a year before he performed his first wedding in Manuel Antonio National Park on the central coast of Costa Rica in 1999. The skills he developed while practicing both of these professions helped lay the foundation for his incredible career uniting couples in matrimony.
"I was a natural because as a musician, stage fright is a non-issue, and when you officiate a ceremony, talking in public is what you do," says Marcelo. "When I have a string of weddings at beaches, volcanoes, and waterfalls, I'm 'on tour' is how I refer to it, so I sort of transitioned naturally from one thing to the other."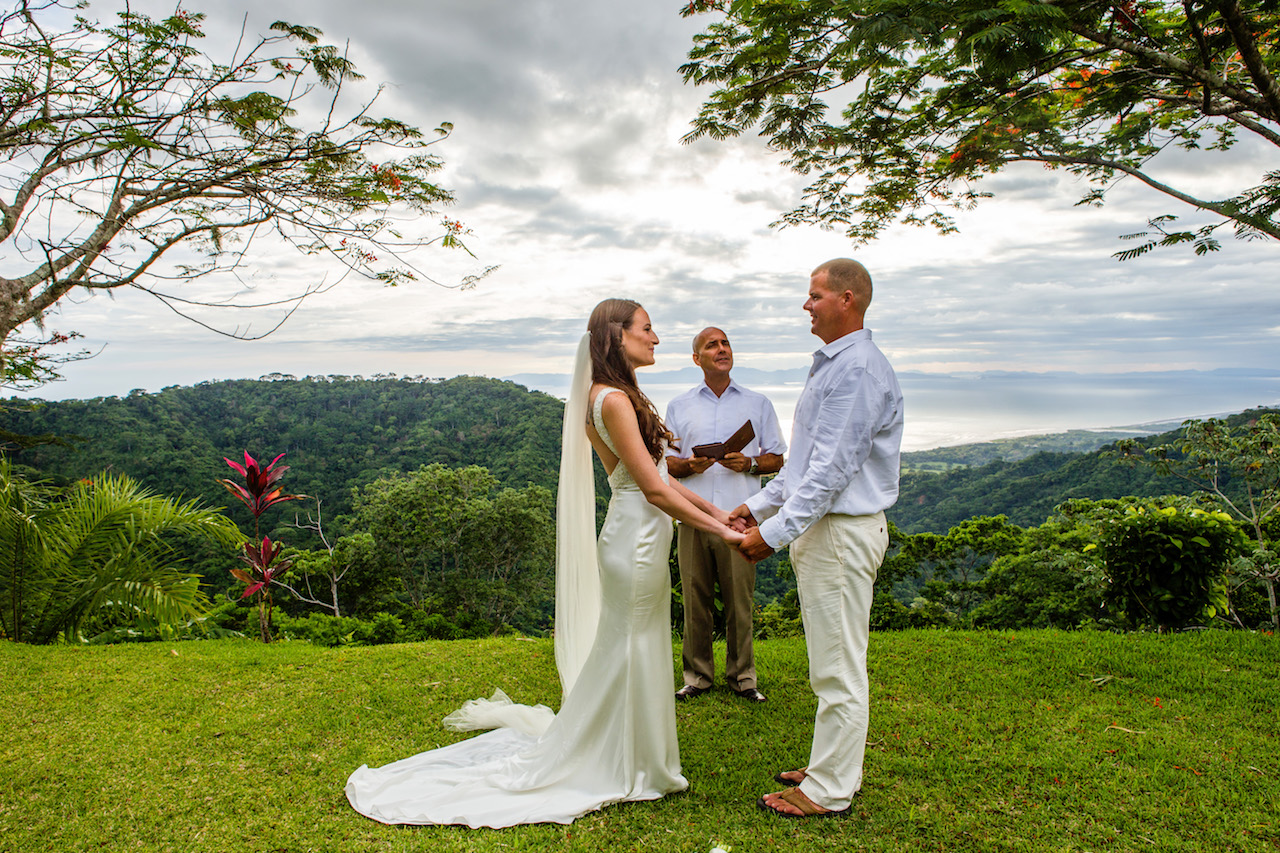 Married in paradise
Getting married in a warm, tropical paradise is a dream for many couples, but there are all the logistical and legal barriers that can make the dream seem daunting. That's how a lot of clients end up on Marcelo's website, perusing photos of previous ceremonies, watching wedding videos, and scrolling through his list of services.

"They want a unique experience, someone professional who knows what he's doing legally, and does a good ceremony," says Marcelo.

Marcelo's specialty is helping English-speaking couples marry legally, with all the nuptial bells and whistles, in this beautiful corner of the world. Whether it's just the two of you eloping or you're hosting an extravagant destination wedding with your extended group of friends and family, he'll help you craft vows that perfectly reflect your feelings for one another; find you that magical secluded beach to say your I Dos; and relieve some of the stresses that accompany the getting-married process. Who knew a wedding officiant could do all that?!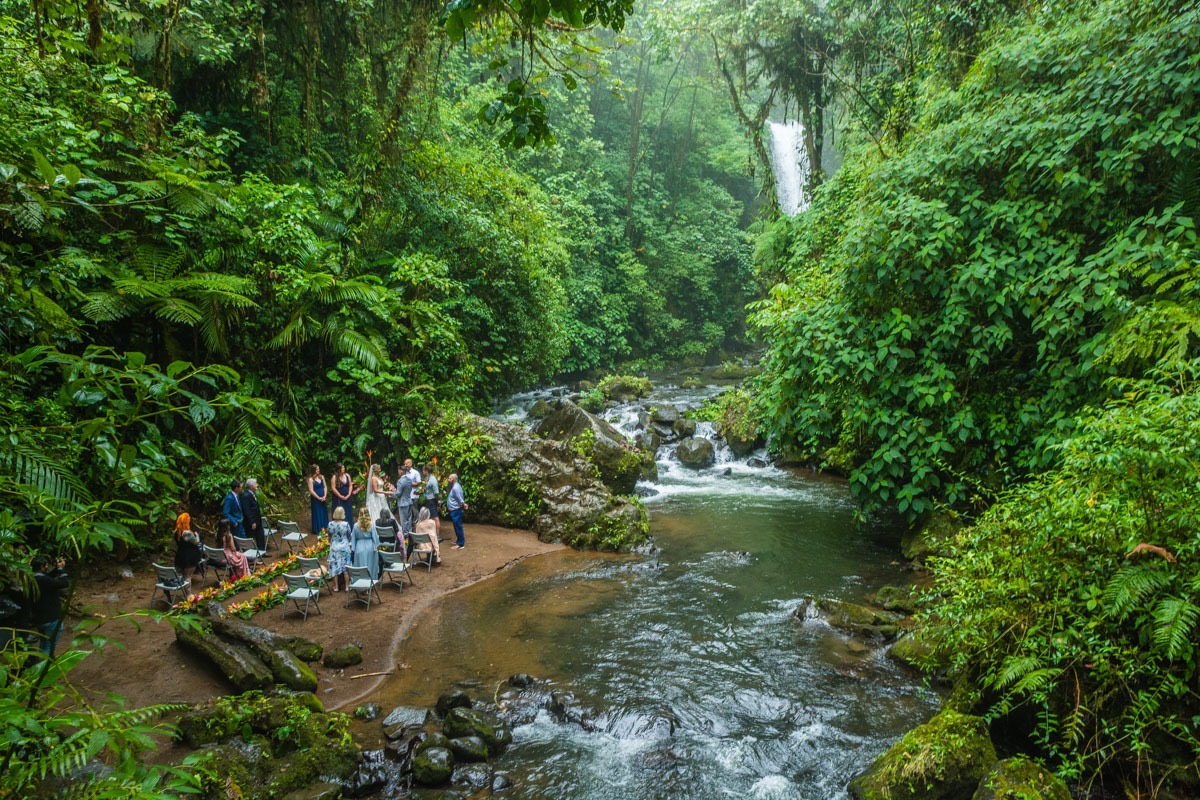 And while there are innumerable ways an officiant works behind the scenes to make your wedding dreams come true, for Marcelo, the best part of the job is supporting and collaborating with couples embarking on their new lives together in an area of exceptional natural beauty.

"I love to be out in these amazing settings, jungles, waterfalls, volcanos, and beautiful beaches by the dozens in Costa Rica."
When you hire your wedding officiant, you know you're getting someone who'll preside over your wedding and help you navigate the process of saying your vows, but some, like Marcelo, offer so much more behind-the-scenes support, making the entire process run smoother. Here are a few of the ways your officant can help you as you prepare to tie the knot.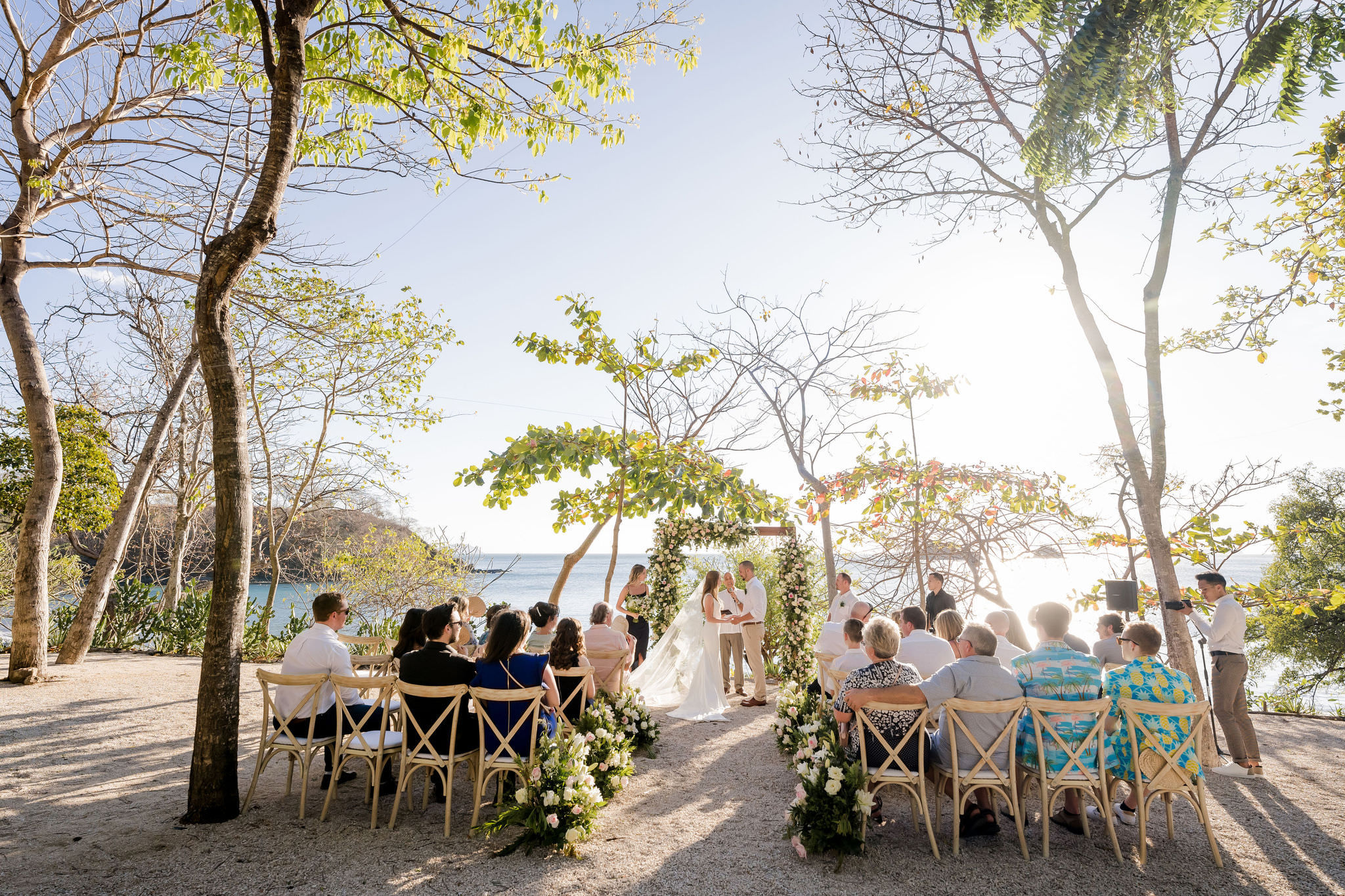 Three Unexpected Ways a Wedding Officiant Can Help You on Your Wedding Day


By keeping the pace
For many couples, standing before a crowd—even when it's your closest loved ones—can be über-stressful. Your wedding officiant is trained in the art of moving things along at the perfect pace, and making sure you are 100 percent comfortable at the altar. "Couples want experience, and guidance with the ceremony as well as legal aspects for it to be valid in their country of residence. I've done this many times, so I navigate through any glitches, keep it light but solemn, and not go on for too long!" says Marcelo. "Lots of couples like it to be under 15 minutes, so as to not burden their guests with a long ceremony."

By handling the vows
Forget AI; a human touch makes all the difference when it comes to pledging your love for one another at your ceremony. Your officiant can help you create just the right meaningful words—that don't sound like they were written by a robot. "When couples write their own vows, they usually want to say something from the heart, not the standard vows like 'I, Tom, take thee Lindsey…,'" says Marcelo. "So I suggest they prepare something about their past, how they met, why they chose each other. Nine out of every 10 of my couples like to say their own vows, and then we move on to the the 'repeat-after-me' style. This works wonderfully and doesn't clash with their own vows."

By taking charge
There are a million moving parts on your wedding day, and you can be so stressed out or even giddy to the point of having an out-of-body experience that even the simplest details can seem overwhelming. That's where your officiant can really help relieve some of the stress by taking the lead so that all you have to do is follow along. "What to do, where to stand, what to say… I prompt couples through everything so they don't have to worry about memorizing anything and just enjoy as they look into their loved one's eyes. I do the rest!" says Marcelo.
Want more vegan weddings?
You're going to love our Great Big Vegan Wedding Idea Book!