Shriya Suresh and Shan Vengada's commitment to each other is rivaled only by their commitment to animals. So dedicated are these two animal activists that they decided to forego the usual over-the-top wedding reception in favor of directing their financial resources to support animal causes.

"As big animal lovers, any money we can save, we have to contribute to animal welfare," says Shriya. "Initially, we did face some challenges trying to convince the families to cut out on the opulence that traditional weddings tend to have."

Together, the duo helped explain their wishes to their families, explaining that their decision was a choice they were making that would bring them both happiness and joy. "They were all so supportive after we conversed with them, especially both sides of parents and our immediate siblings," recalls Shriya.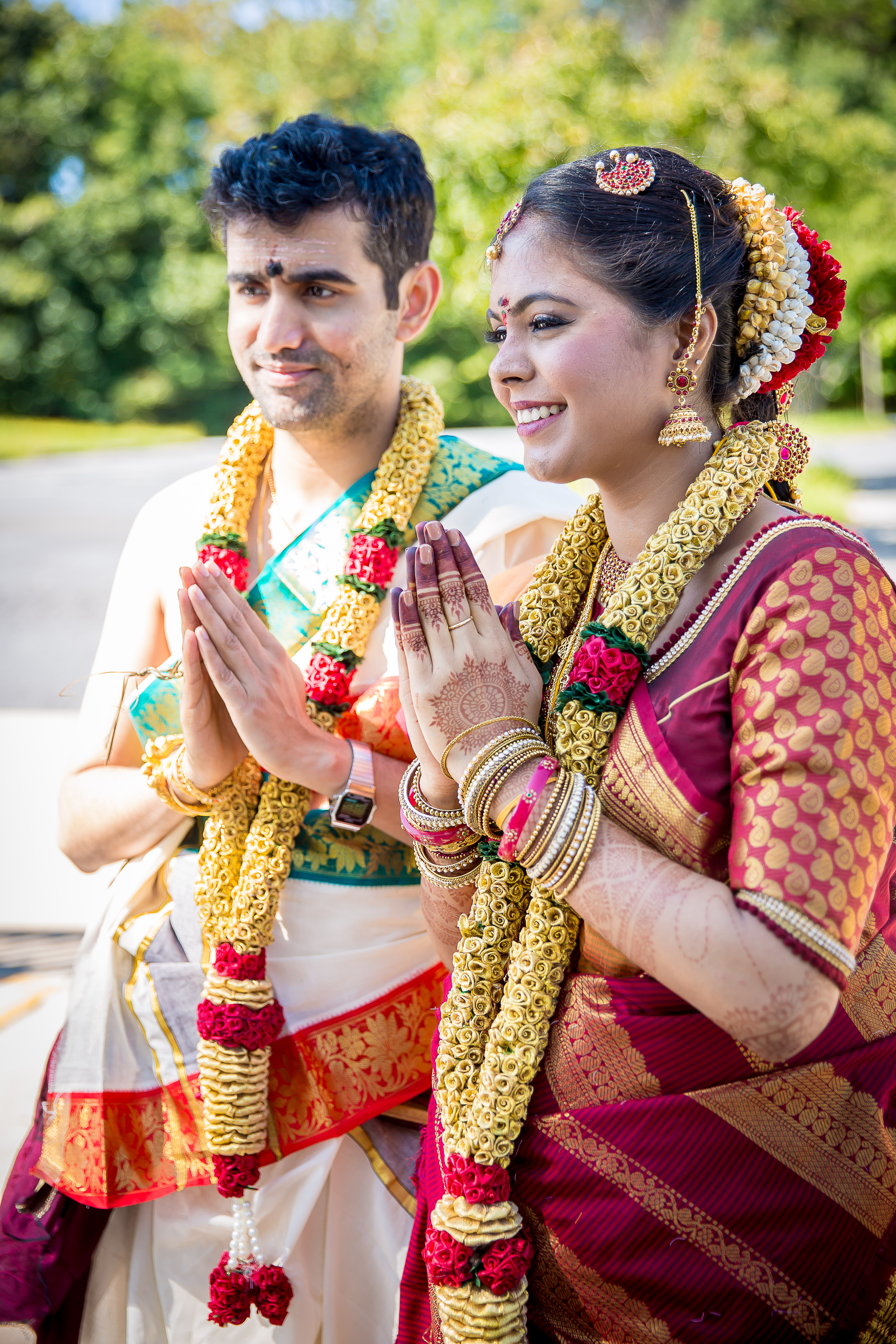 Even without a wedding reception, there was plenty of celebrating. First, there was the mehendi ceremony on the eve of their wedding day. "Mehendi is a completely plant based temporary tattoo made using the pulp of the henna plant," explains Shrya. "Women adorn their hands traditionally with these during Indian festivals."
And then there was the wedding feast. And not just any feast, but a traditional South Indian thali served on vivid green banana leaves, with all the trimmings. Finding a caterer who could recreate the traditional flavors of South India without the use of dairy was of utmost importance.
The food was absolutely delicious and everyone raved about it!

"Thankfully, a South Indian meal by itself has many vegan-friendly varieties, but the challenge is when it comes to making traditional sweets and savories, as most use dairy in some form or other or definitely use ghee."

At first, the caterer they hoped to work with seemed skeptical about using coconut milk and other non-dairy options instead of dairy. But after sharing recipes and discussing ideas for swaps, they felt confident that their vegan-meal dreams would be realized.

"He made us sample a few options before the wedding and the family was very satisfied. We knew he was the one for us," remembers Shriya.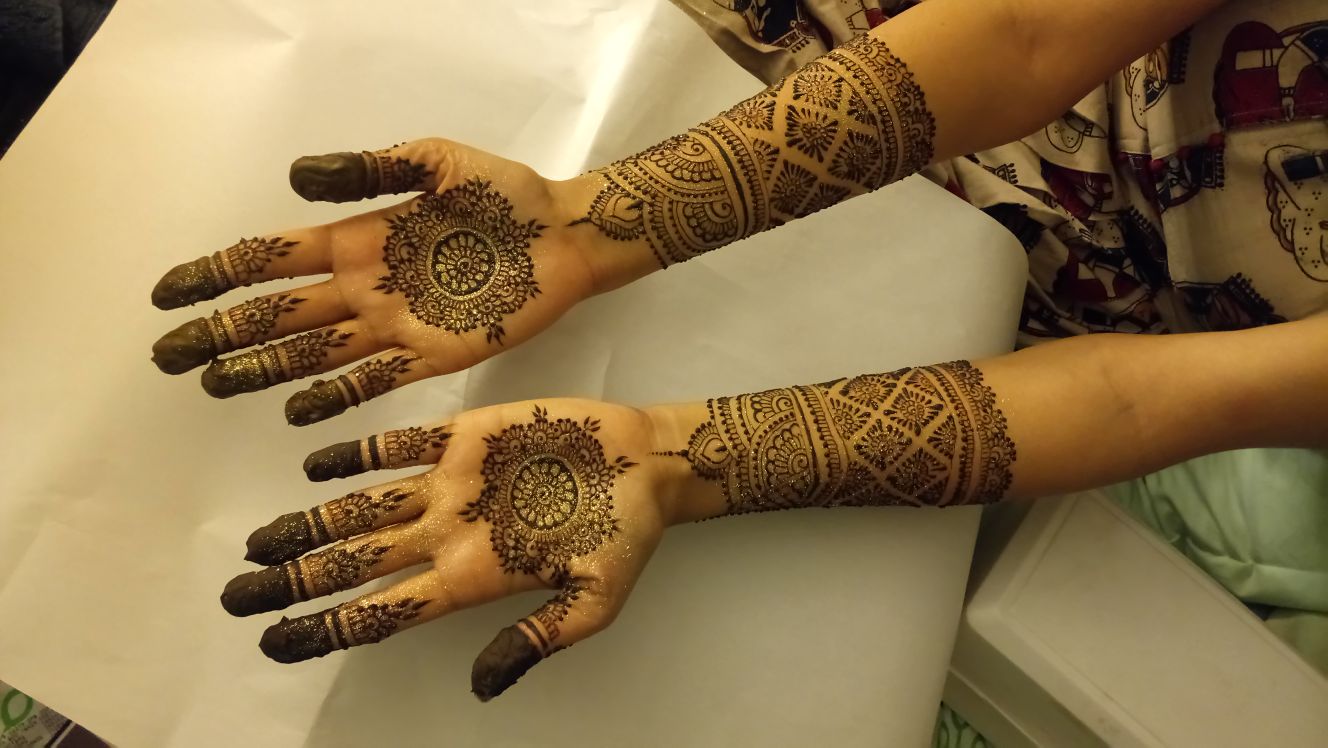 In the end, the wedding and the nuptial feast was a complete success. "The food was absolutely delicious and everyone raved about it," says Shriya. "No one could tell that the sweets were vegan and the caterer himself was very happy with the feedback from the guests and family."
Shriya and Shan suggest that other couples choosing to incorporate non-traditional elements at their wedding strike out with a plan before diving in—especially when it comes to family expectations.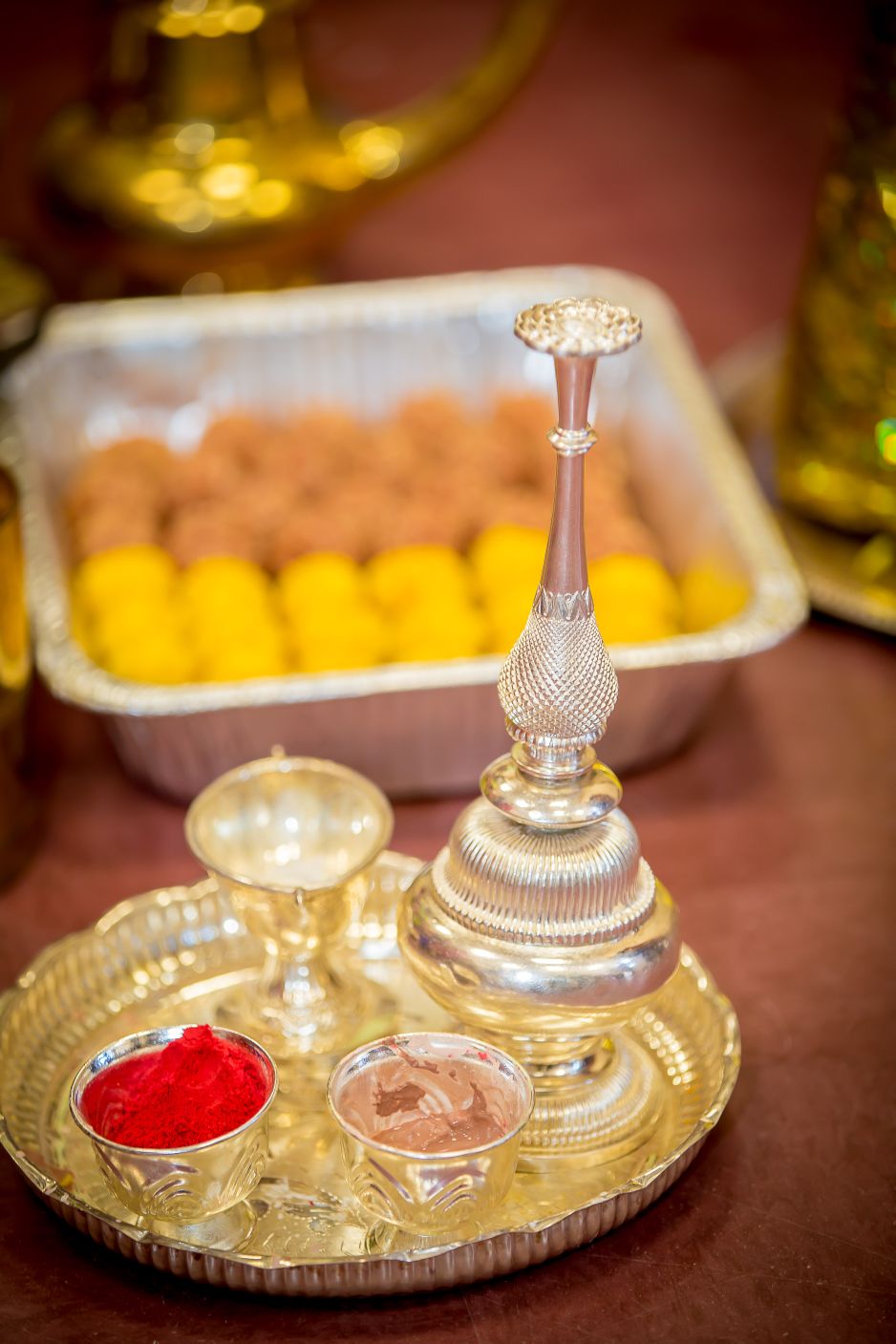 "Resistance is expected and should never be taken in a negative light," says Shriya. "Instead, you have to do the groundwork on the how's and why's of everything you have in mind and share it with them. Once families realize that this is truly what you both want and will make you both happy, they will definitely come around and support your decision."
Curious to see what a South Indian feast looks like? Here are just a few of the veganized renditions of traditional favorites that the couple and their guests enjoyed.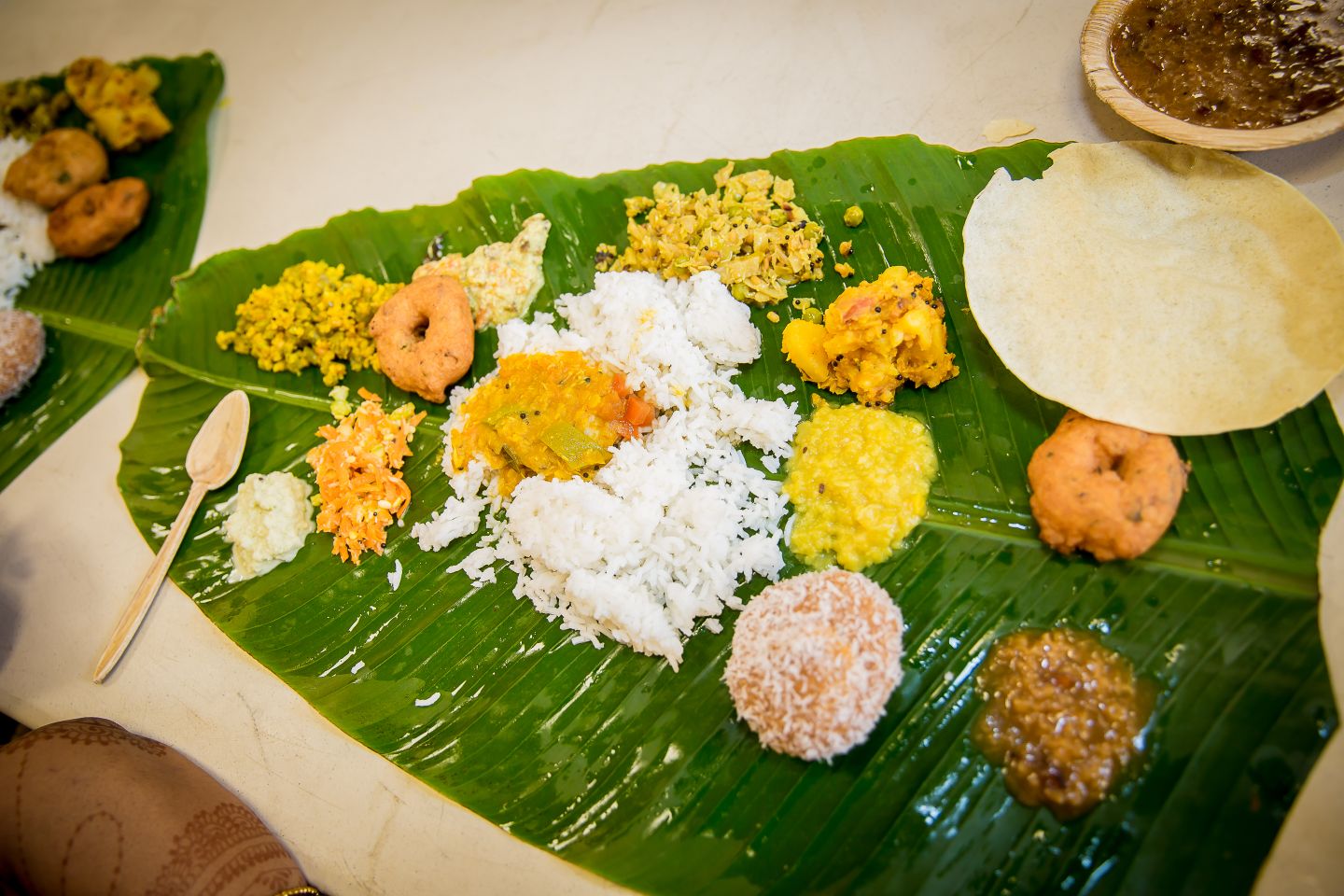 Shriya & Shan's Magical South Indian Menu
Fragrant Rice
Spiced Lentil Sambar
Tomato-Tamarind Soup
Coconut Curry with Fresh Vegetables
Golden Carrot Salad
Crispy-Crunchy Papadums
For veganized meal inspiration from the Indian subcontinent, check out these tried and tested recipes.
Want more vegan weddings?
You're going to love our Great Big Vegan Wedding Idea Book!