You did it! You spent months planning every detail of your vegan wedding, then finally tied the knot in a way that reflected your values, and celebrated your union in the good company of friends and family. Now, it's that special time reserved exclusively for the two of you: your honeymoon. But where to go?

If you're ready to relax à deux, be pampered, and eat delicious vegan food, you're in luck: a new wave of vegan-friendly destinations around the globe is rising to meet the needs of a fast-growing plant-based population. These hotels, inns, and resorts understand that you deserve the same luxe experience as everyone else, with bountiful menus and amenities that mirror your lifestyle. And a bonus for wellness buffs: this new breed of honeymoon-ready resorts tends to have a health and wellness element tied into their experiences, and that often means having a fabulous spa!

Whether your well-deserved getaway is a long weekend or an entire month or something in between, you will definitely find all the amenities you desire at these luxe vegan-friendly resorts from Hawai'i to Thailand and beyond.
Vegan-Friendly Resorts for Your Honeymoon Getaway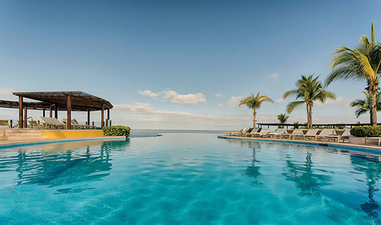 The Four Seasons Punta Mita
Chef Leslie Durso is responsible for the 250-plus vegan options available at this luxury resort. For the past five years, she's crafted delectable vegan menus for each of the property's restaurants from the oceanfront Dos Catrinas to the swanky Armara. In between sipping your fresh-pressed green juice and nibbling your dark chocolate torte, take a dip in the crystal blue ocean, unwind with a hot stone massage, revive your tennis skills, or sign up for a couples tequila class. It'll take a while to try all 250 vegan menu items, so you may need an extended honeymoon to reap the benefits!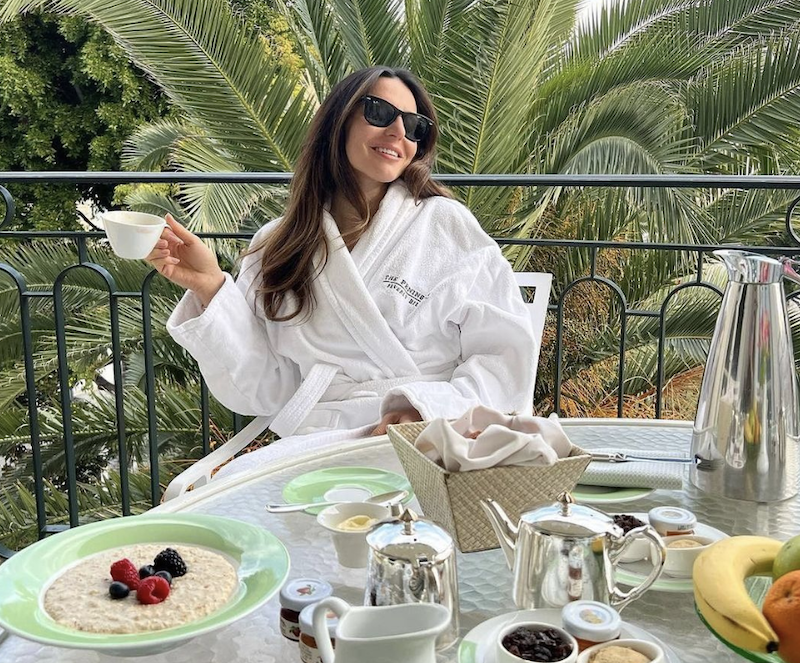 The Peninsula Beverly Hills
Looking for a five-star honeymoon experience that doesn't require having to dig out your passports? This metropolitan hotel offers resort-style luxury accommodations in the heart of Los Angeles. The wellness offerings—from meditation to a best-in-class spa—are accompanied by a stellar vegan culinary program that includes a five-course prix-fixe menu and a plant-based tea service upon request. While the two of you bask in the glorious California sun at the rooftop pool, you'll rest easy knowing sublime dinners inspired by the produce of the season await.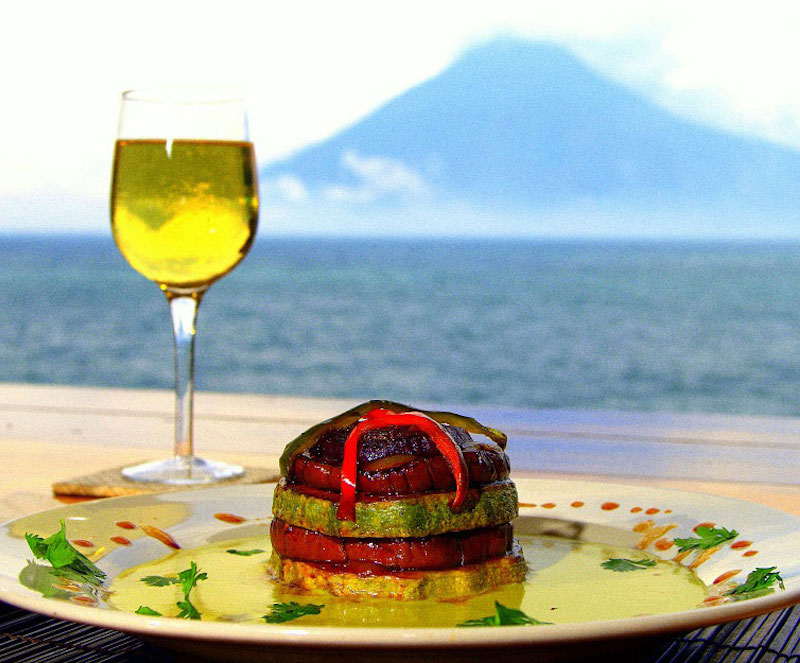 Laguna Lodge
This lakeside Guatemalan eco-resort sits on a nature preserve with views of sparkling blue water and towering volcanoes. The menu is entirely meat-free, and options rotate seasonally but focus heavily on vegetables and local produce along with craft cocktails, wine, and house-roasted coffee. In between meals, you can get your fitness on with a hike to the San Pedro volcano, try couples kayaking on the lake, take a jaunt to the nearby village of Santa Cruz, experience the thrill of a zipline adventure, or get a relaxing massage at the spa.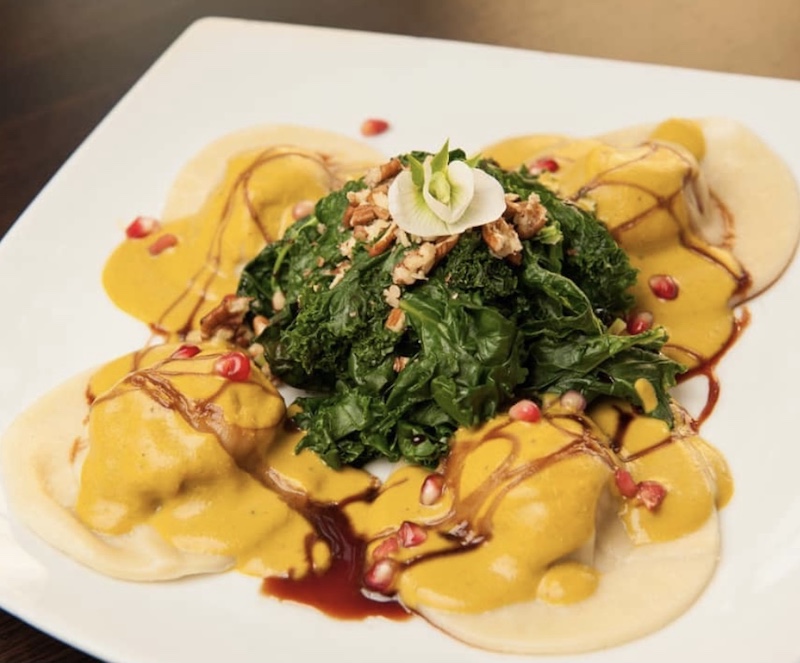 The Stanford Inn
While this cozy Northern California hotel calls itself an inn, it's truly more of a rustic resort. Nestled in the trees with views over the Pacific Ocean in scenic Mendocino, the sprawling property offers plenty of things to do within a serene coastal forest. The resort is pet-friendly and completely vegan—from the toiletries to the esteemed plant-based restaurant, The Raven. In between a savory breakfast crêpe, tea time, and wild mushroom polenta at dinner, the two of you can hop on mountain bikes or jump in a canoe, take a yoga class, reserve a nature tour, say hello to the resident donkey, or book a cooking class. At night, light a fire in your room's personal fireplace and enjoy the romantic views over the verdant landscape.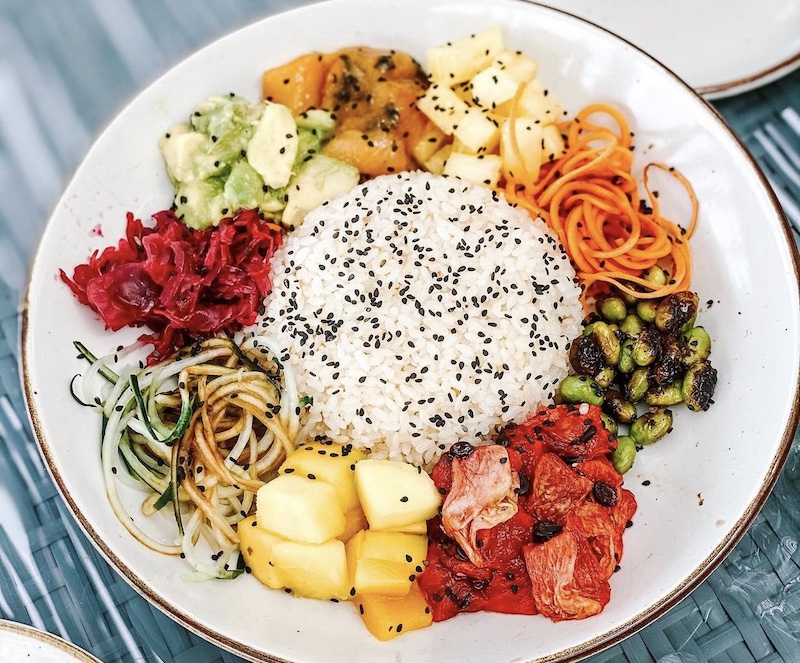 Palmaia, the House of Aia
This Playa del Carmen, Mexico resort is meant to make you truly relax. Beyond the prime beach real estate, amenities at this chic resort include a five-star spa, infinity pool and steam room, and incredible vegan cuisine. Try the Smoked Carrot Toast, vegan cheeseburger with housemade sauerkraut, and a divine chocolate brownie with mint ice cream. Here, it's easy to find your bliss and zen out after all the work you put into your wedding.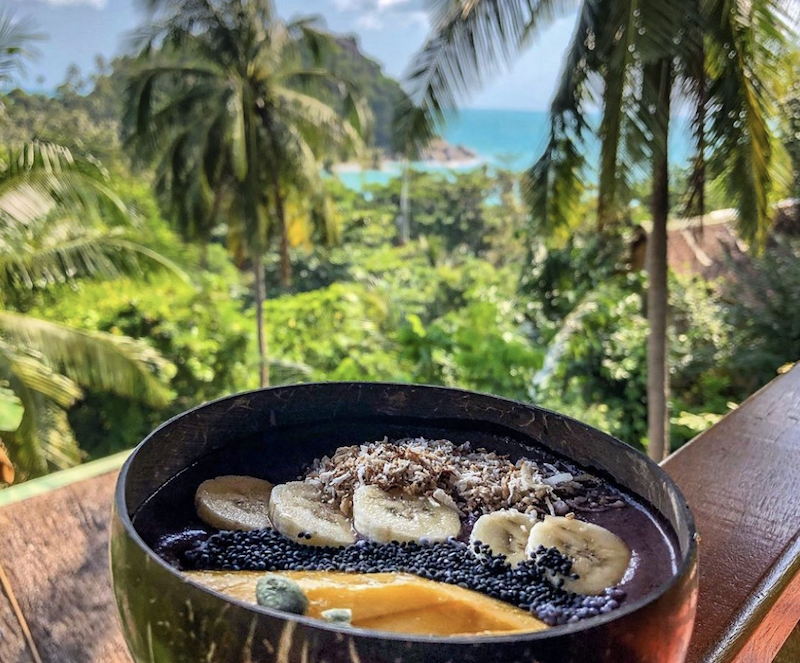 The Sanctuary Thailand
Accessible only by boat, this secluded retreat in Koh Phangan, Thailand is for couples who truly want to escape. The vibe is focused on relaxation and you're invited to find your bliss with yoga classes, traditional tea ceremonies, beachfront chill time, and massages. Menu options include traditional Thai dishes, raw items, salads, and more. Note: most accommodations are open air, meaning air conditioning isn't available and a few forest animals may stroll by your lodging. If you prefer a cushier option, book a Garden Suite.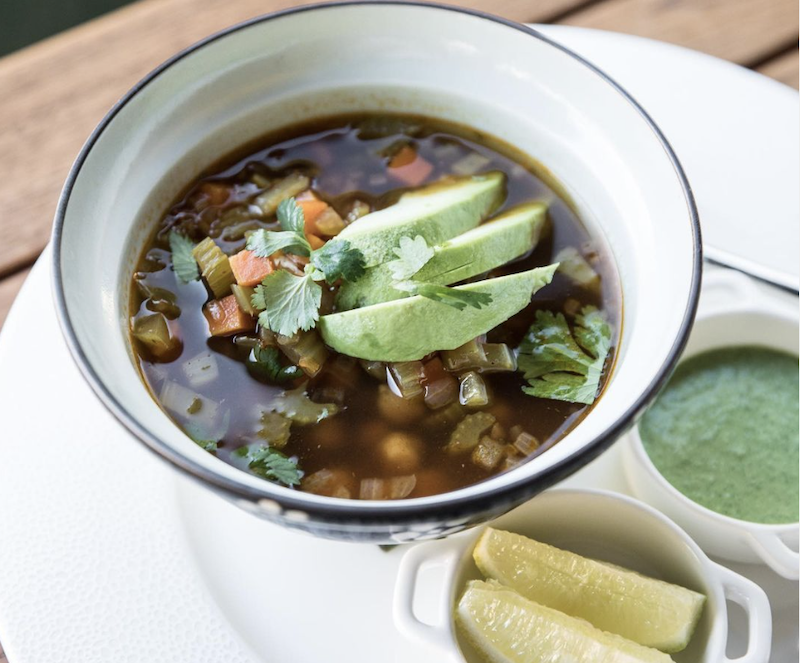 The Golden Door
If you're not a celebrity or fabulously wealthy, The Golden Door might be the honeymoon destination you spend years saving for. A one-week, all-inclusive stay will set each of you back $10,500! Granted, you get what you pay for. Each hour is scheduled to maximize your stay, from eight-mile morning hikes to in-room massages. Guests are provided nourishing yet satisfying meals including breakfast, lunch, dinner, and two snacks. The resort also offers cooking classes that are a fun way to continue growing together a couple.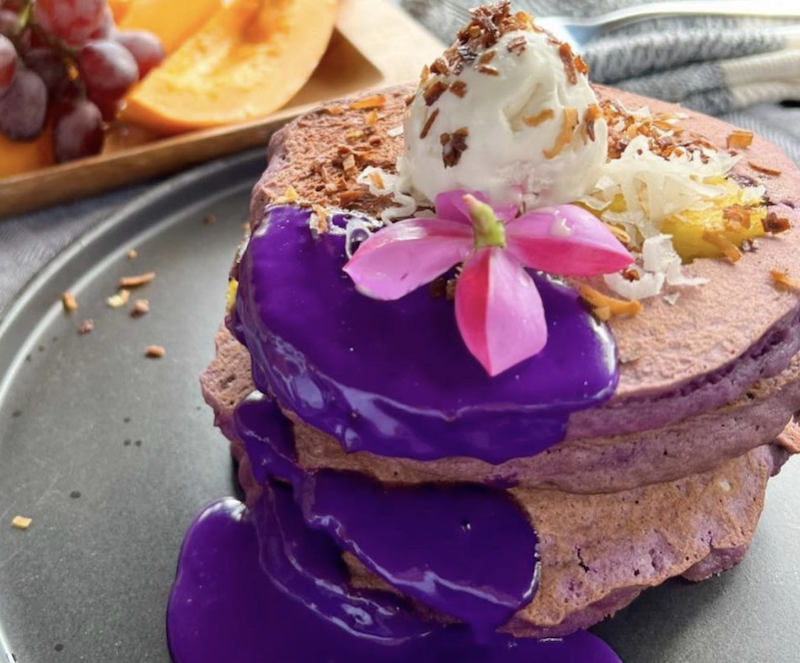 Volcano Eco Retreat
Nestled on four acres of Hawaiian forest on the Big Island is this adults-only retreat that promises tranquility and relaxation and scrumptious vegan food. This sustainable boutique hotel invites you to let it all go, whether lying in a hammock and listening to the soothing sounds of the jungle, soaking in the hot tub, or savoring a custom cocktail surrounded by swaying palm trees. Breakfasts are renowned here, and just the fuel you need before hiking in the nearby Volcano National Park.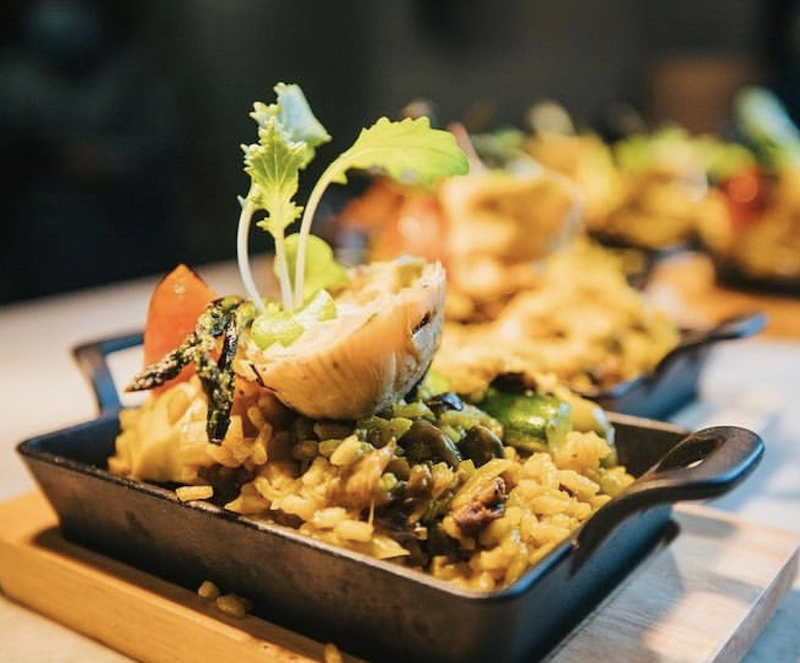 Mother Earth Vegan Hotel
If you and your partner share a love for animals—think sloths, toucans, and howler monkeys—this vegan resort in Tamarindo, Costa Rica needs to be on your honeymoon hit list. Guests are treated to five-star accommodations, activities galore, and tantalizing plant-based dining. How about a surf lesson followed by a gourmet meal that includes Mushroom Ceviche, Canneollini Primavera, or even a messy oyster mushroom Philly cheesesteak? Unwind in your room with a hefty slice of carrot cake or coconut crème brûlée and relish every moment together.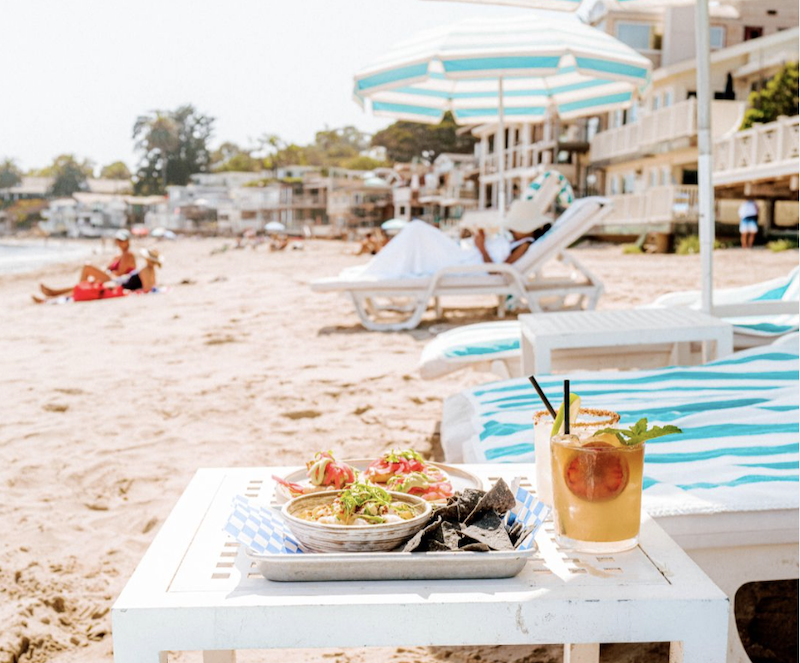 Rosewood Miramar Beach
Laid-back, coastal cool meets refined resort at this Santa Barbara, CA resort. The beachfront property offers everything you could want from your honeymoon: posh accommodations, beach access, gorgeous pools, , a luxury spa, and vegan options on every menu. For a completely curated dining experience, make your reservations at Caruso's. The Southern Italian-inspired restaurant provides a four-course vegan prix-fixe menu, and yes, that includes a decadent dessert (spoiler alert: it's peanut butter chocolate mousse). While it's a fabulous honeymoon destination, it's also worth considering as an all-in-one vegan-friendly wedding and honeymoon venue.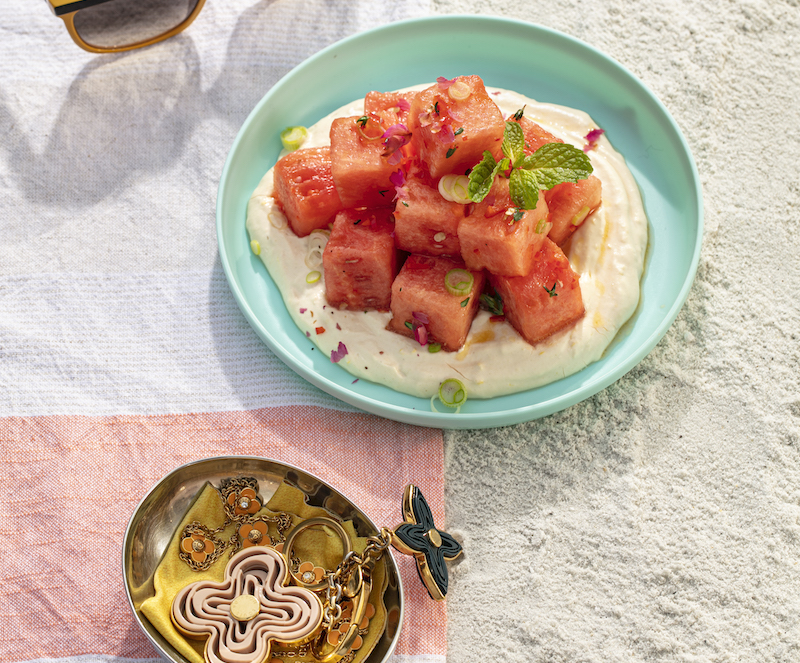 W Maldives
Vegan chef Priyanka Naik was invited to create a comprehensive plant-based experience for guests at the W Maldives through October 2023. Her sustainability-focused menu is a treasure trove for vegans; start with the Charred Sweet Potato with Chili Sesame Dressing, savor the ​​Local Kale Pesto Pappardelle with Almond Parmigiana for your entrêe, and polish off your meal with the Coconut Rose Gulab Jamuns with Passion Fruit Syrup, all while leisurely sipping her ingenious 'Scrap' Infused Vodka Melon Spritzer. Heavenly honeymoon, indeed!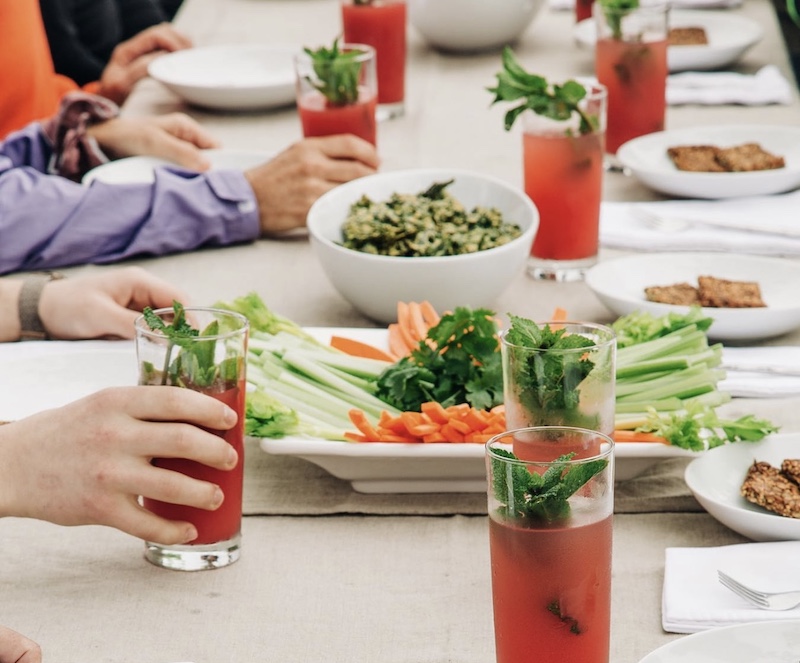 The Ranch
This luxe resort is for couples who like to keep moving and don't need extensive beach or pool time to get into relaxation mode. Here, you'll be waking up early for four-hour hikes then stretching out those muscles in a daily restorative yoga session before diving into the crystal-clear swimming pool. All of this activity is matched by nourishing plant-based, nutrient-dense meals. Look forward to spinach and mushroom lasagna, gluten-free pizza, and portobello steaks.
Want more vegan weddings?
You're going to love our Great Big Vegan Wedding Idea Book!