Megan Jones and Mark Marelich met the way many 21st century singles do: on Tinder. Both hail from small towns and didn't have many other options for meeting people, so they took their quests digital and it turns out they made the right choice. "We were both leery of online dating working out, especially from past dates through the app," says Megan. "We decided to give it a shot and we are so glad we did!"

When dating led to love and, ultimately, to a proposal, the couple decided to make food the focus of their nuptial celebration, and chose a culinary academy in Northern California's wine country as their big-day venue.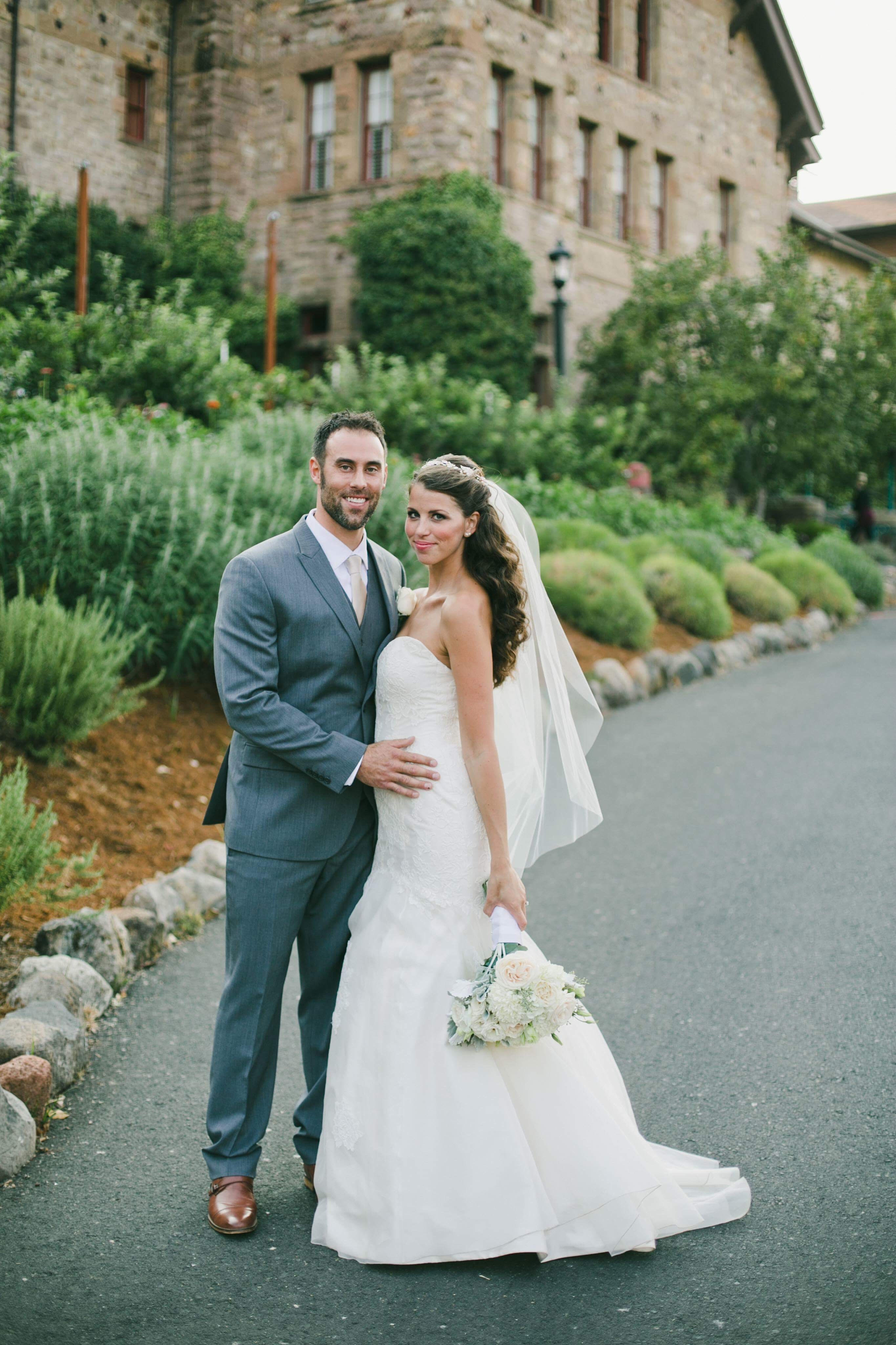 With more than eight years of veganism behind her already, Megan was able to work with the catering team to develop a dreamy menu from scratch, built on 100 percent organic, non-GMO vegan ingredients. From the fancy filo tartlets with caramelized onion, fig, and walnut to the mushroom roulade with summer vegetable ragout, the menu was spectacular.

"The chefs preparing our food were excited to get in the kitchen and try new things out of their comfort zone," says Megan. "The food was a hit!"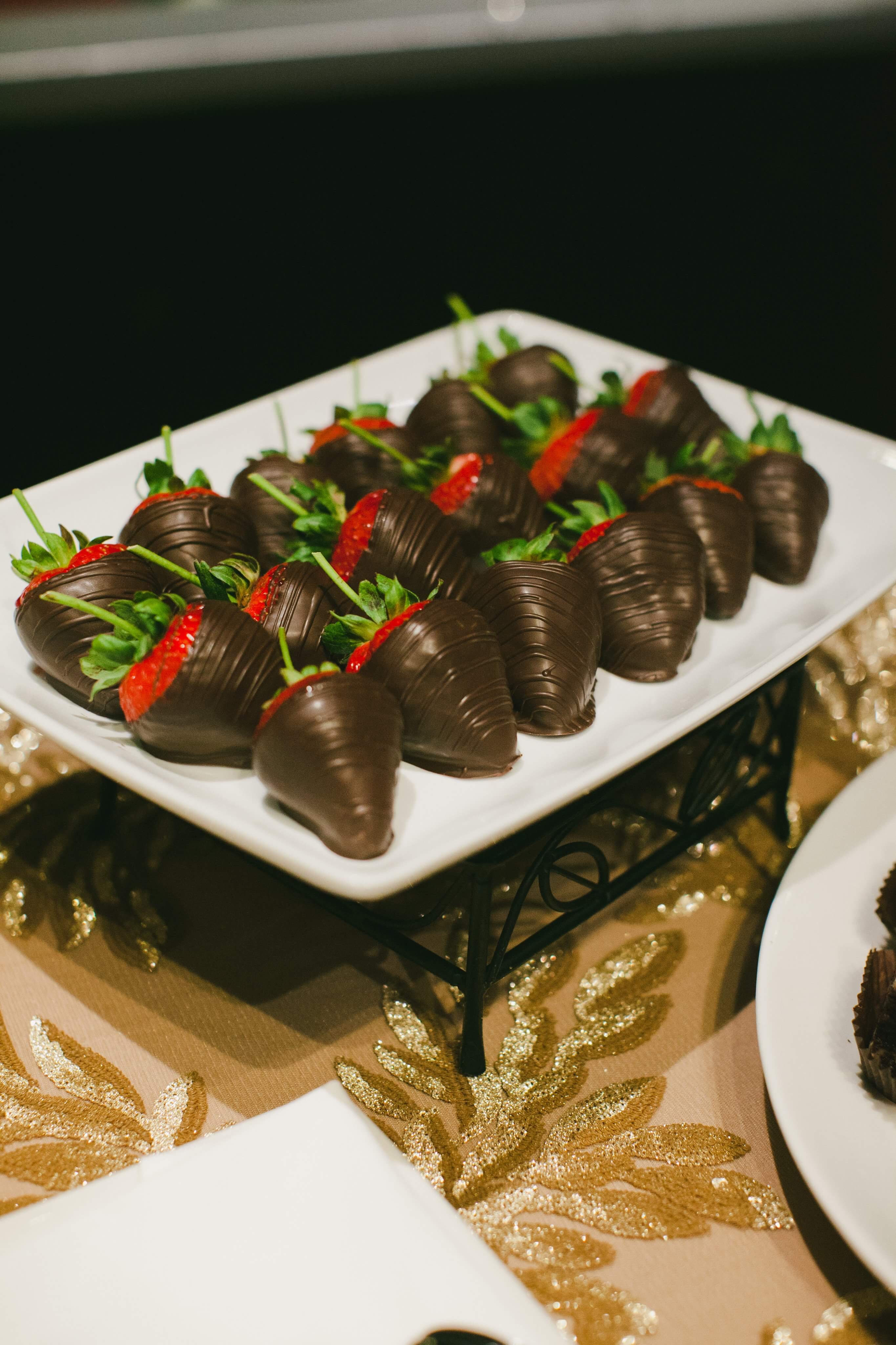 From there, the couple took it up another notch with not one, two, or three sweet offerings, but an entire buffet dedicated to vegan desserts. From fresh and fruity to over-the-top chocolate indulgence, each dessert was a sheer delight, but one dessert in particular proved to be the couple's favorite: German chocolate squares with coconut pecan icing. "They were moist, sweet, and all around perfection," says Megan.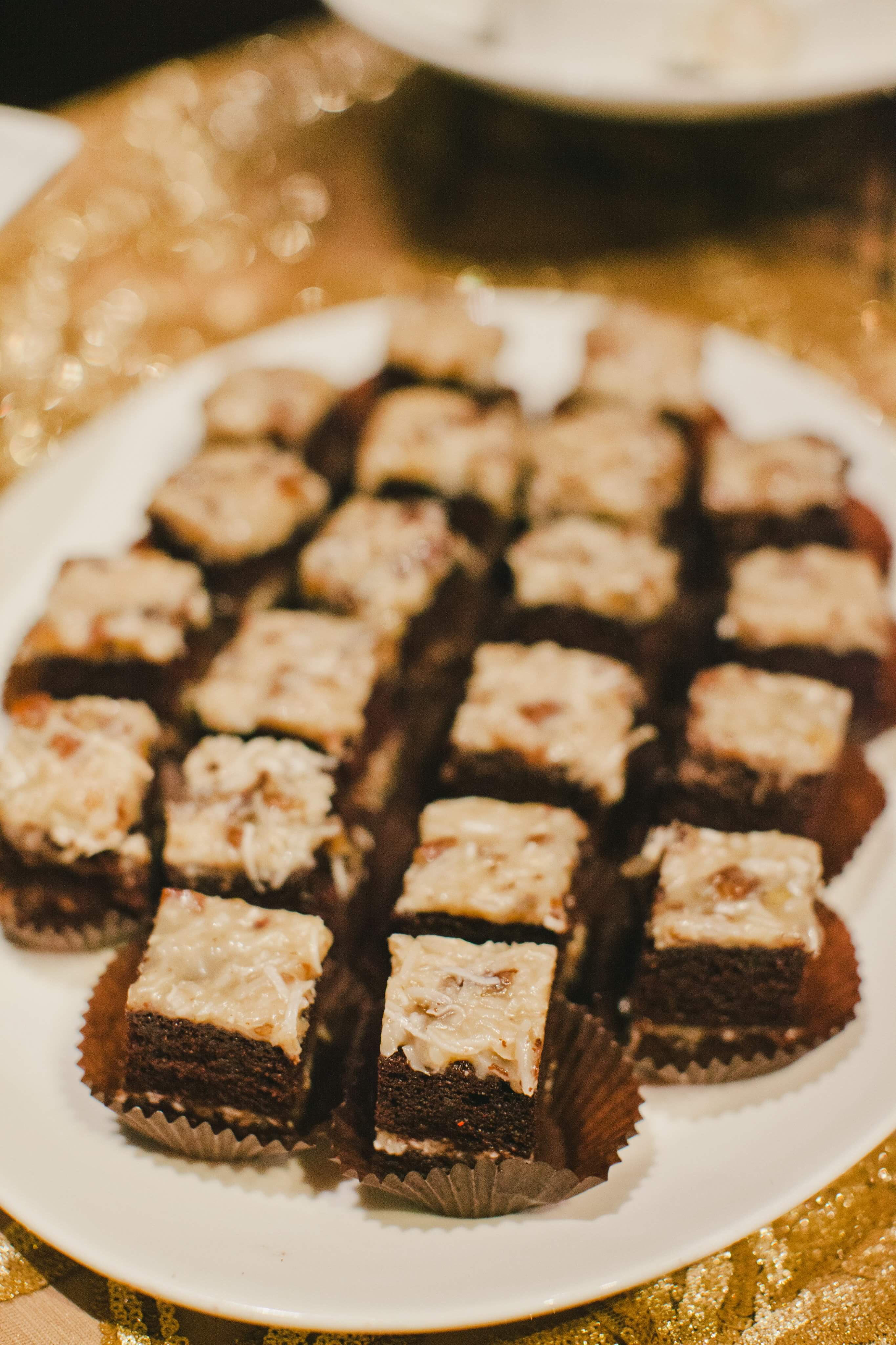 The couple's deluxe dessert bar did, indeed, dazzle their guests, illustrating just how incredible vegan food can be. "Guests raved about all of them!" says Megan. One look at the dessert menu and you can see why.
Megan & Mark's Vegan Dessert Bar
Vanilla Cake with Fresh Strawberries & Coconut Creme Icing
German Chocolate Cake with Coconut Pecan Icing
Salted Caramel Truffles
Mini German Chocolate Truffles
Chocolate Dipped Strawberries
Mini Apple Crisps
Chocolate Mendiants with Almonds, Hazelnuts, Raisins & Dried Apricots
Passion Fruit Strawberry Pâte de Fruit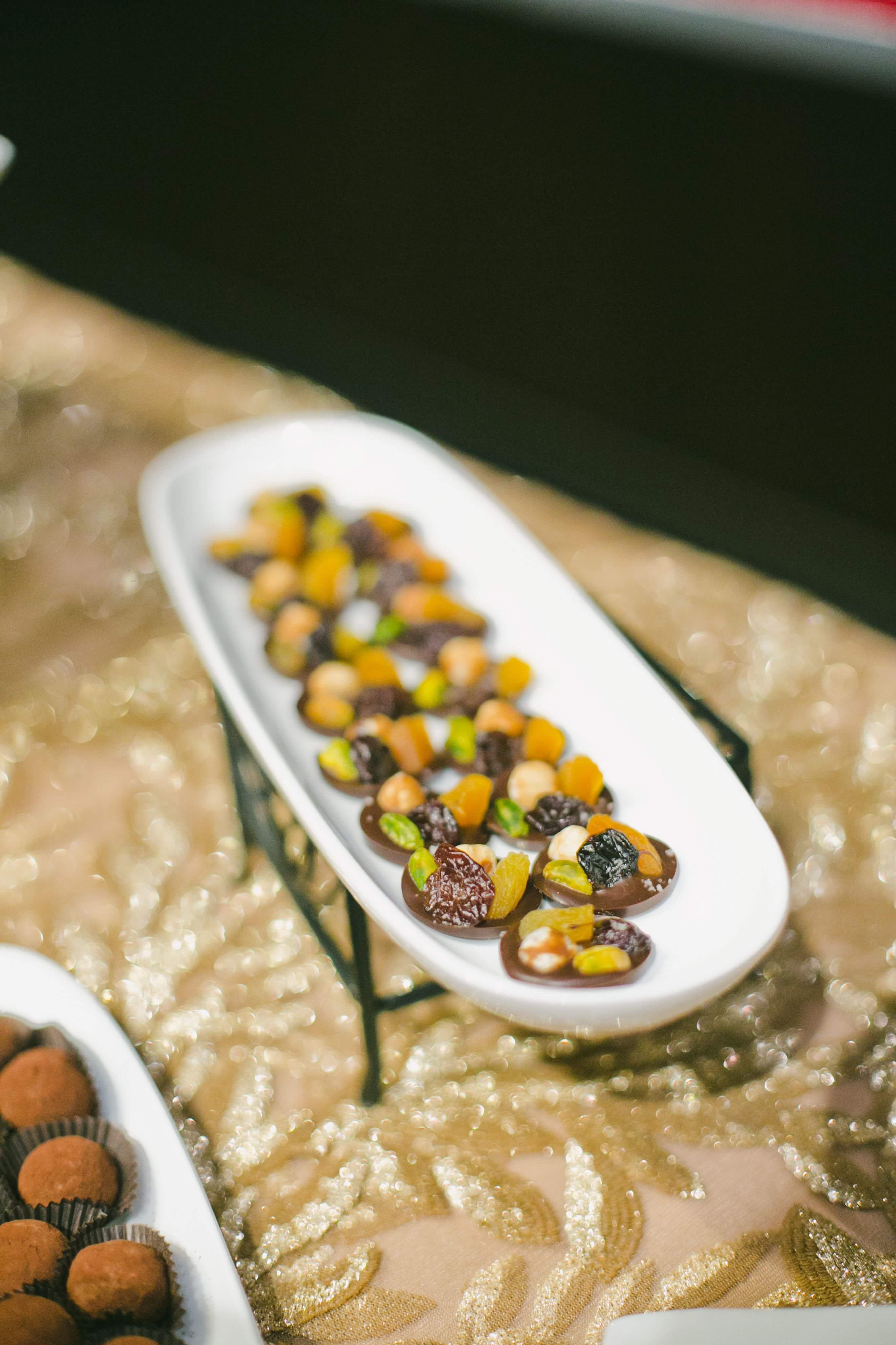 For dessert-bar inspo for your wedding extravaganza, be sure to explore all of the sweet and decadent recipes at VegNews!
Want more vegan weddings?
You're going to love our Great Big Vegan Wedding Idea Book!