Fate definitely played a hand in the budding romance of Sasha Clark and Ian Kraft, who met for the first time when they were both working as counselors at the same summer camp. Three years later, they reconnected at a work-related orientation, but it wasn't until they were matched on OK Cupid that the sparks really began to fly. They exchanged messages, went out for drinks a few times, and three years later, Ian surprised Sasha with a marriage proposal, "under a gazebo in the pouring rain," remembers Sasha.

When it came to planning their nuptials, there was no question that Sasha's mom would play a pivotal role. "My mom, Mimi Clark, has been a pioneer in the natural foods industry having taught vegan cooking classes for the past 29 years," says Sasha. "In 1989, despite pushback from her family, she raised me vegan, so I have been vegan my whole life!"

The couple wanted to create a special dining experience to dazzle guests and also pay tribute to her mother, so they collaborated to create a menu that featured foods Sasha grew up eating, plus fan-favorites from her mom's cooking classes. It took six months before they found their dream caterer who also happened to have a vegan event coordinator on her team, and together, they set off to create a memorable feast.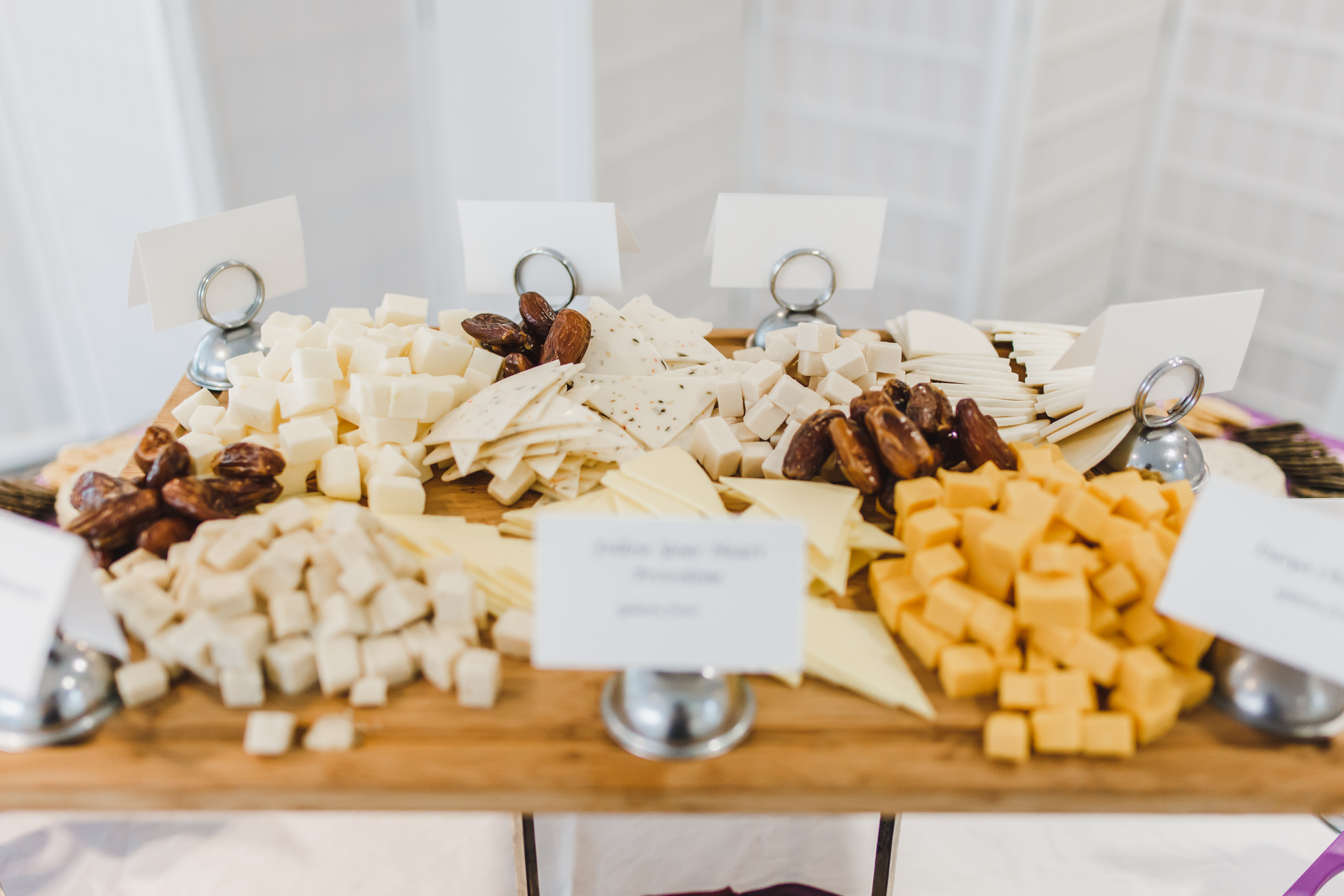 At the reception at a historic Civil War-era manor house and museum, guests were invited to sample away at the cheese table featuring dairy-free smoked gouda, swiss, and havarti, and other rich and creamy varieties. It was, according to the bride, "the hit of the reception." Guests were so wowed by the flavors and textures that they practically became vegan on the spot. "One of our guests, who was originally from Wisconsin, was extremely impressed with the authenticity of the dairy-free cheeses, and asked where he could purchase them," recalls Sasha.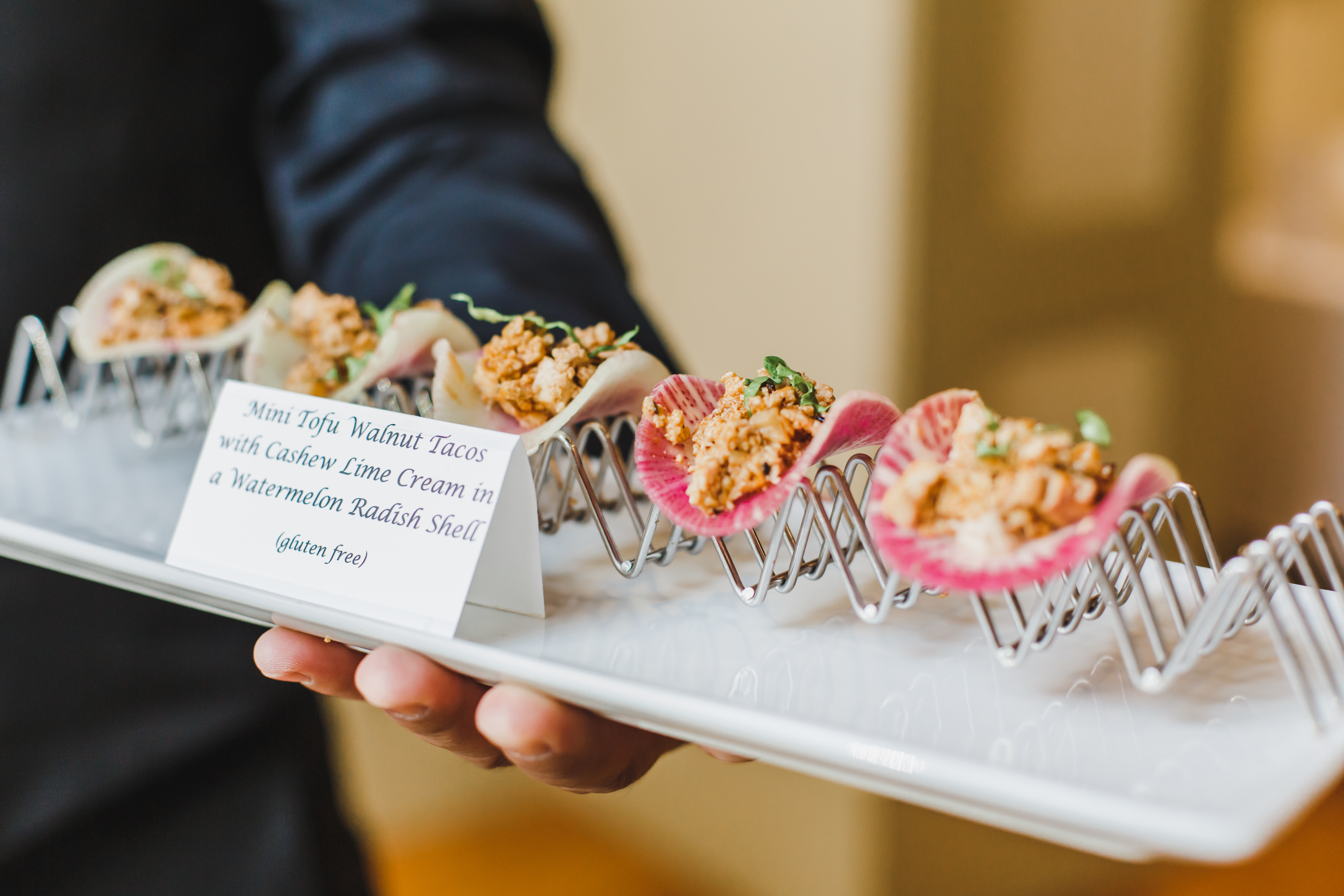 A variety of nuts, crisp breads, dried fruit, and dolmas rounded out the table's offerings, and passed hors d'oeuvres—crostini with herbed white bean and artichoke and watermelon radish "tacos" with lime cashew cream—followed. The main course was served buffet style, and included salads, black bean sliders, pesto pasta, and teriyaki seitan kebabs. "My mom taught the caterer how to make seitan which they used for our seitan kebabs!" says Sasha.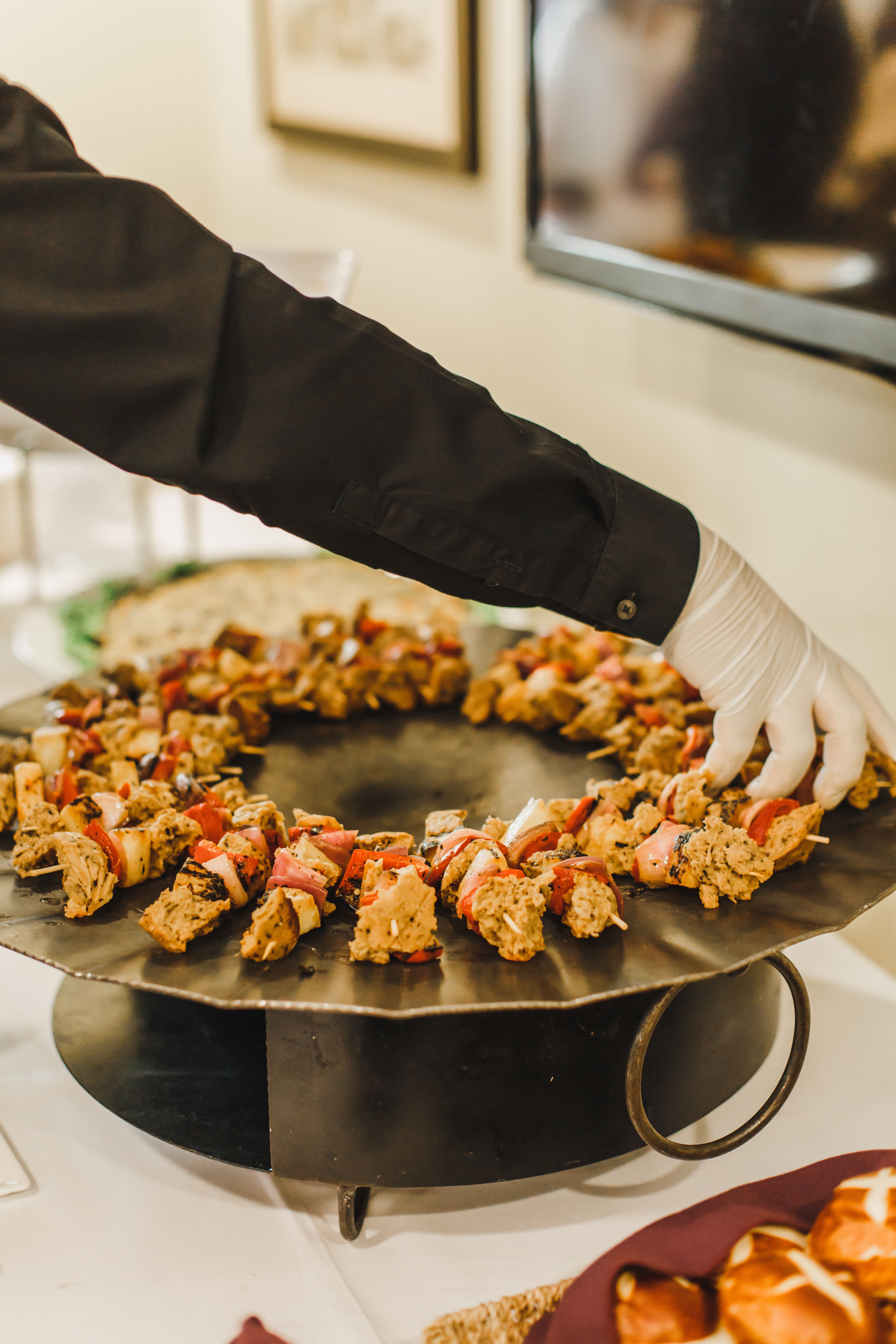 For dessert, the couple offered guests decadent chocolate and vanilla cupcakes topped with lavender buttercream icing and a variety of fresh fruit. Wine, beer, and blueberry-lavender tea rounded out the drinks menu.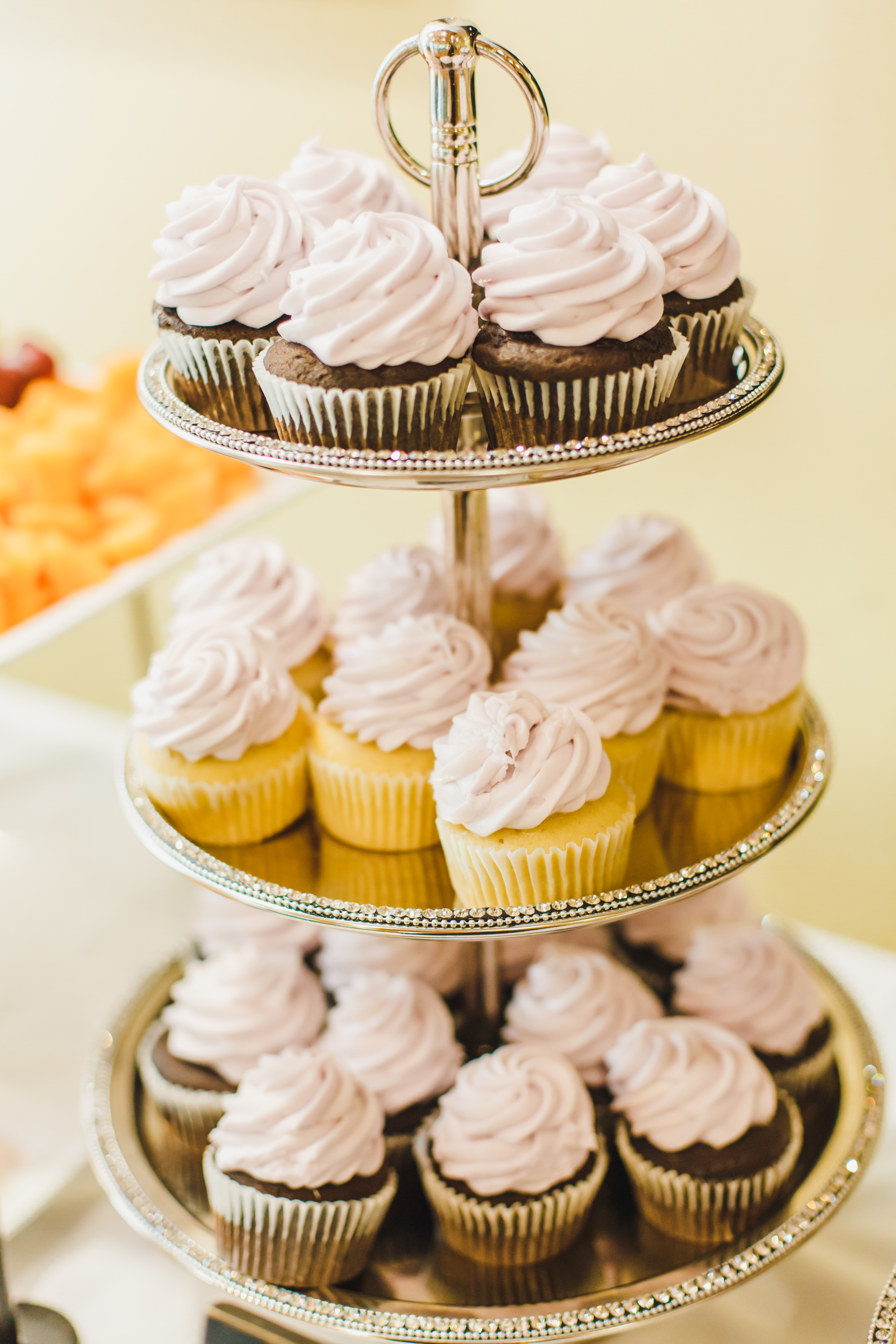 For couples who want specific foods or recipes included in their own wedding menus, Sasha offers three tips to make your wedding-day feast a perfect reflection of who you are as a couple.
Tip #1: Choose Carefully
"Find a caterer who is open to incorporating your vegan recipes in their repertoire," says Sasha. It may come as a surprise to some couples that not everyone you interview for the job will be receptive to your ideas. It took Sasha and Ian nine tries before finding the perfect caterer!
Tip #2: Give a Little
To ensure you get the exact flavors you are hoping for, share your own recipes with your caterer. Then, take it a step further. "Make samples for them to taste," advises Sasha. This way, your caterer can ask the right questions and you can discuss any specific concerns or issues they might have when it comes to nailing the taste.
Tip #3: Consider Scale
When sharing recipes with your caterer, be sure to discuss the measures the culinary team will take to ensure flavors remain consistent as you increase the quantities of the recipe ingredients. Sasha and Ian learned this the hard way. "When they scaled up the recipes for the wedding, the flavors weren't as precise," says Sasha. "In hindsight, we should have taken that into consideration and discussed it with the chefs in advance."
Want more vegan weddings?
You're going to love our Great Big Vegan Wedding Idea Book!