When you've dedicated a decade of your life to creating a brand centered around the idea of eating affordably as a vegan, you can bet some of those money-saving strategies are going to work their way into your wedding planning process.

Such was the case with cookbook author and Plant-Based on a Budget founder Toni Okamoto. who married her partner, Paul Shapiro, on a splendid spring morning surrounded by friends and family in Northern California.

How the pair met depends on who you ask—Toni recalls it being at a punk rock show in 2012, while Paul's memory suggests it was a few years later at a plant-based conference—but they both agree that after a two-year getting-to-know-you phase, they began dating, and two years after that, they were saying their I Dos.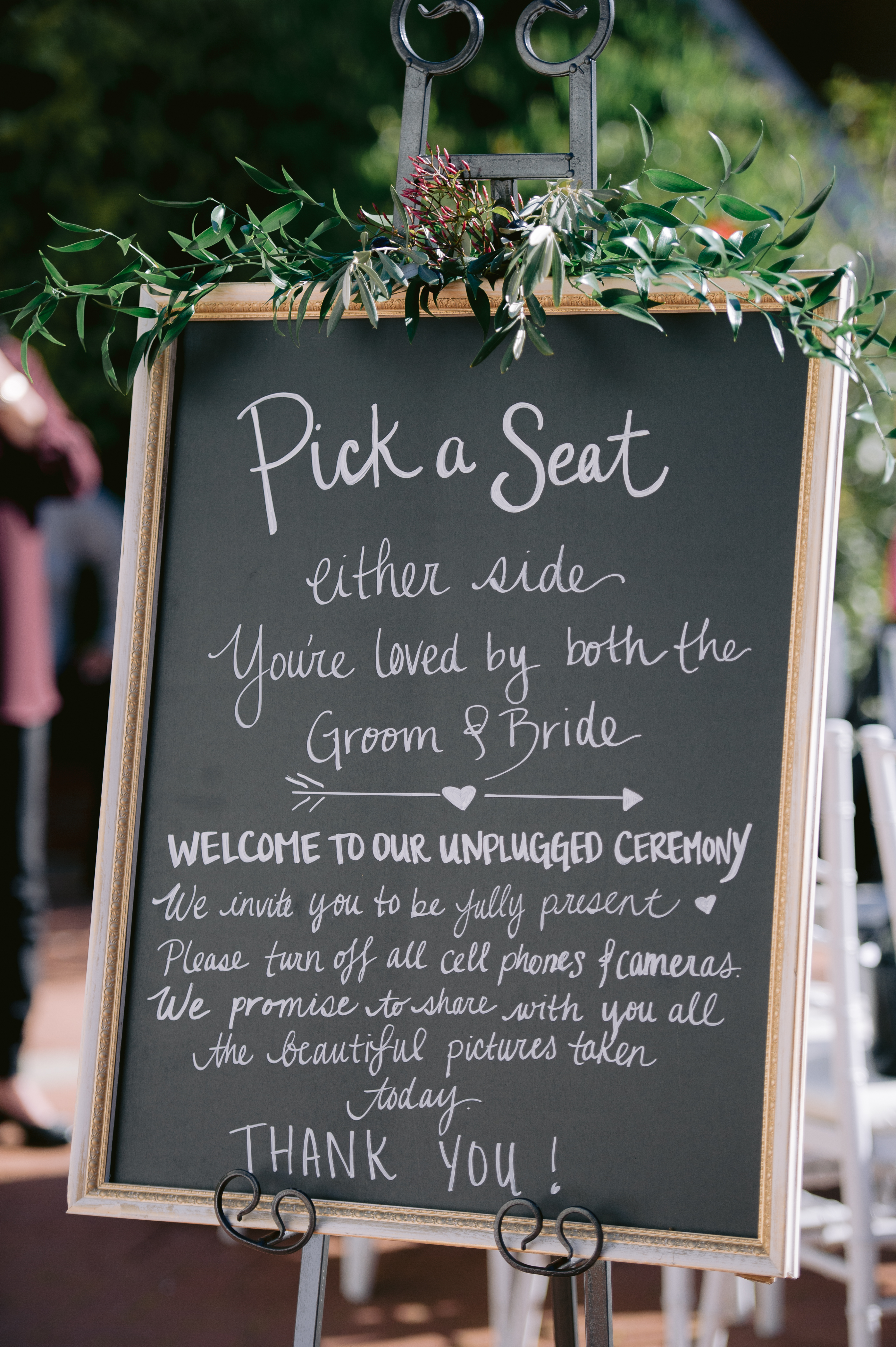 "It's not every day I find someone who's an ethical vegan, who doesn't drink alcohol nor want children," says Toni, "and when I do, I put a ring on it!"
For Toni, Plant-Based on a Budget isn't just about affordable food, recipes, and tips—it's a lifestyle centered on conscious living: eco-friendly, animal-product-free, and renewable. So it was important that their Jewish-Mexican wedding be not only budget-conscious, but sustainable, too.

To meet their #weddinggoals, Paul and Toni got creative with their nuptial planning, thinking outside the box when it came to ways to lessen their impact while still creating a magical celebration. Friends also stepped in to support the couple as they embarked on their new life together with thoughtful and imaginative contributions.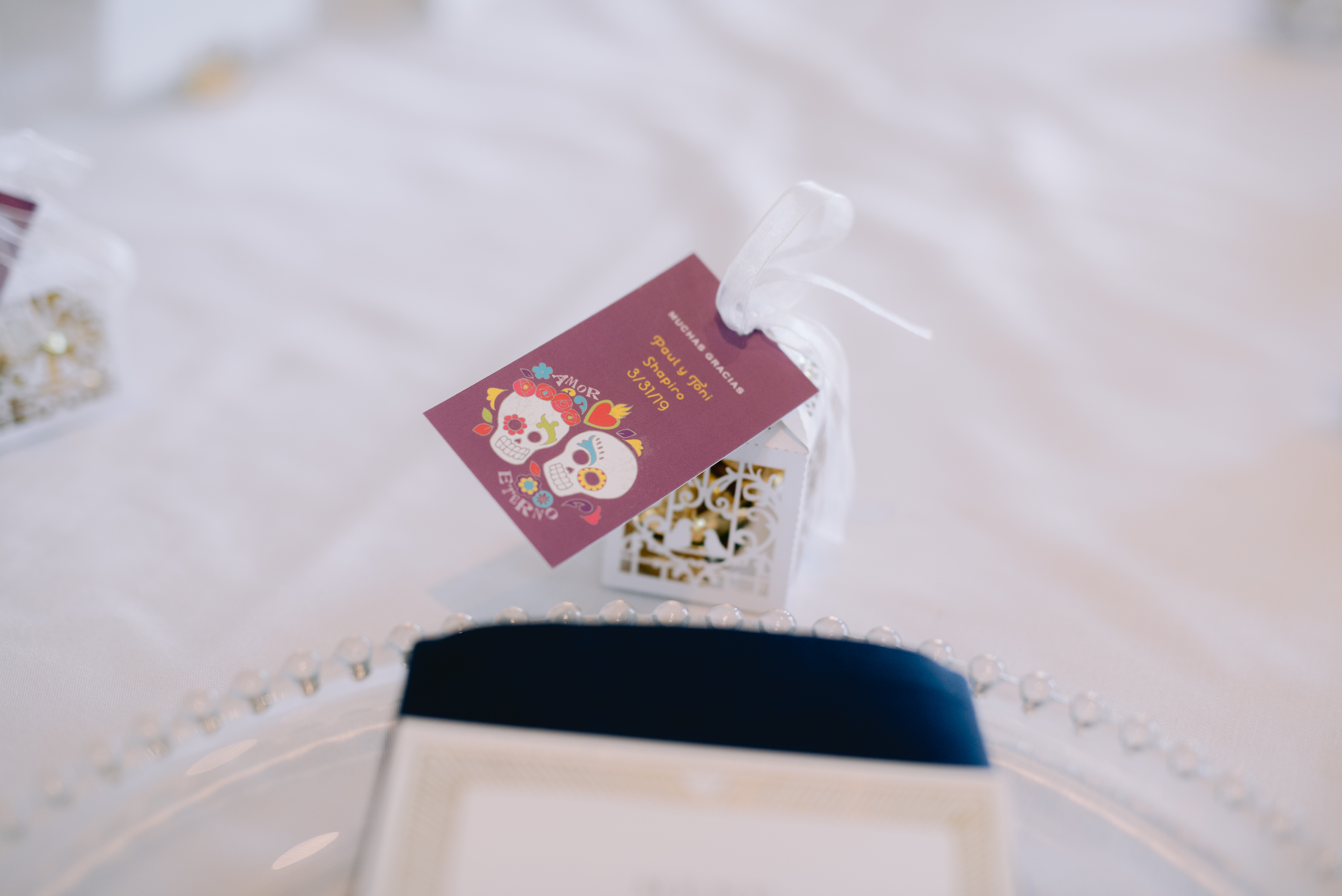 "We planned our wedding colors around the one suit that Paul owned, and all of my accessories were borrowed, rented, or purchased used," says Toni.

In lieu of a traditional gift, one friend made vegan truffles that Toni and Paul offered to each of their guests as wedding favors, and Toni's best friend loaned her an elegant veil that was the perfect complement to her delicately beaded BHLDN dress.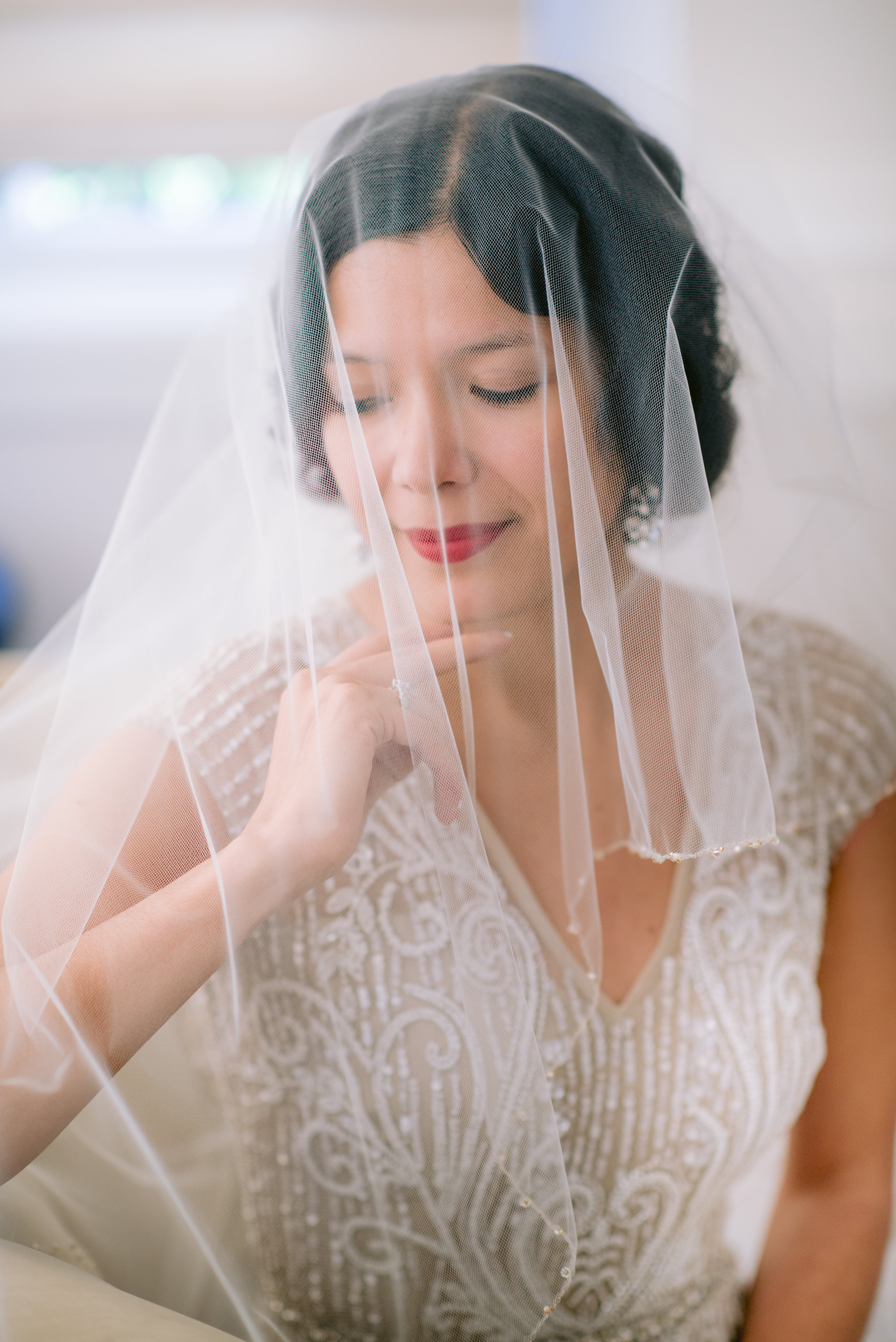 The pair landed on a fruit theme for their wedding, and used fresh berries, apples, grapes, and pears in imaginative ways, from boutonnieres and corsages to table centerpieces, which guests were encouraged to eat at the table as well as take home in fancy fruit swag bags.
If the food is delicious and plentiful, the majority of your guests won't think twice about it being vegan."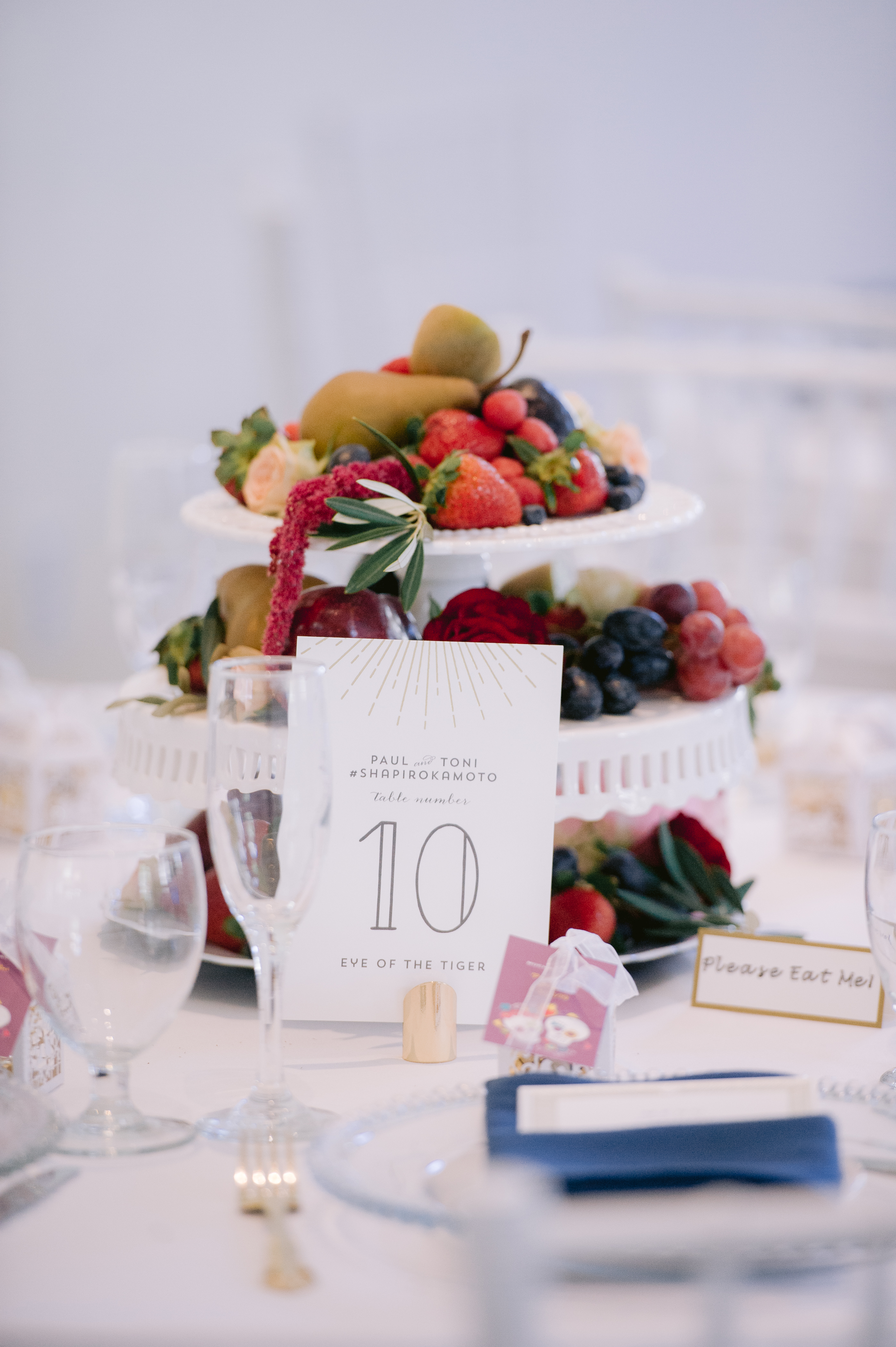 Of all the money-saving strategies the couple employed to make their special day affordable and unforgettable in all the right ways, there's one splurge they made that has paid off with dividends.

"Our best investment was hiring a videographer. We almost decided against it because it was a higher ticket service, but I'm so glad we went for it," says Toni. "Every year on our anniversary we watch the whole ceremony and are reminded of the love we have for each other and our family and friends."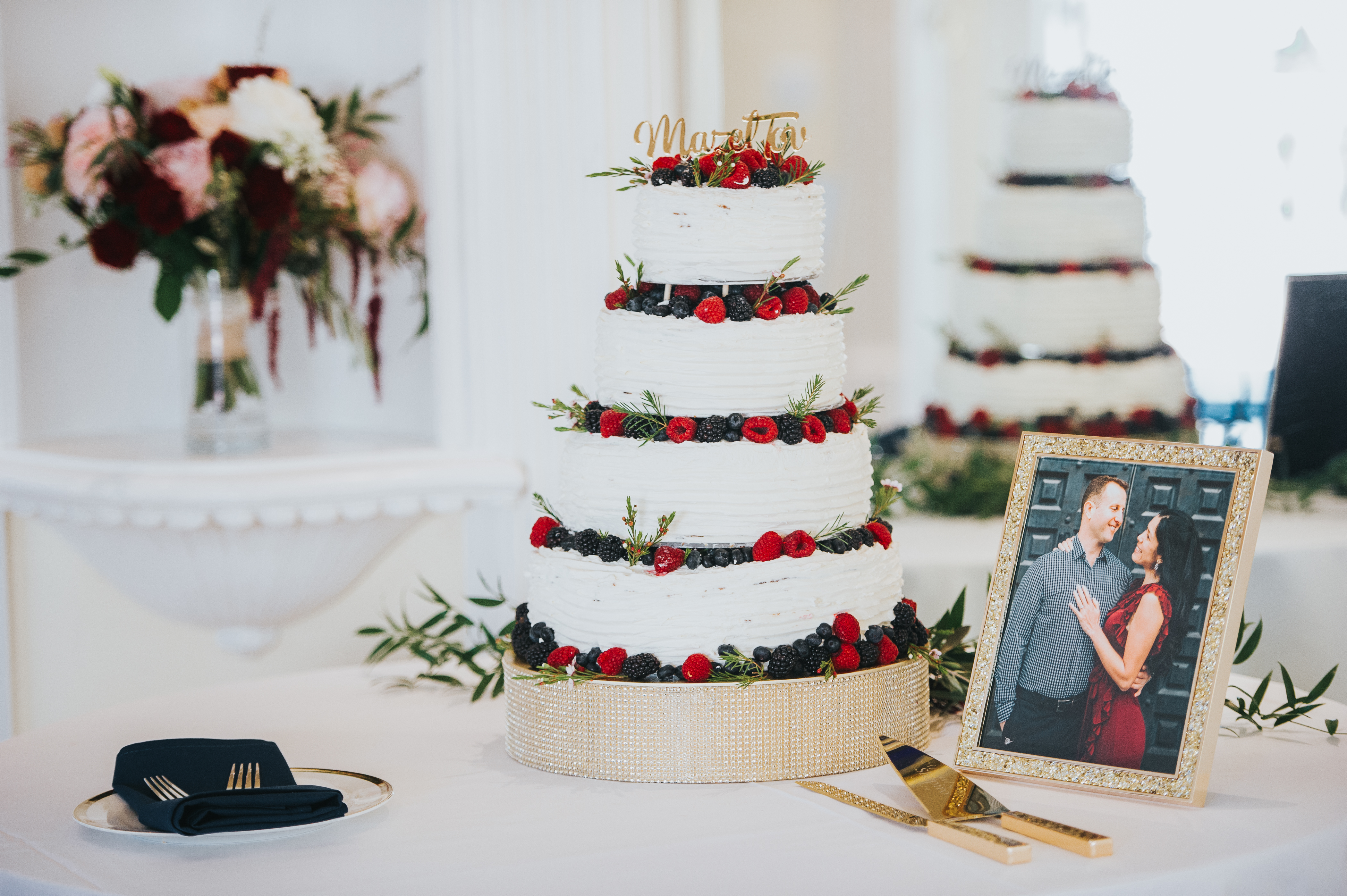 Not everyone has a five-figure budget to pull together the wedding of their dreams, and even those who do sometimes opt out of extravagance so they can direct their resources toward their favorite animal charities or environmental non-profits. If that sounds like you, try Toni's tips for saving big on your big day.
Toni's Tips for a Plant-Based Wedding on a Budget
Reduce
Instead of expensive flowers with short life spans, Paul and Toni chose fruit centerpieces that guests could eat between courses or take home for a nutritious snack later.
Recycle
The traditional Jewish kippahs were made from paper embedded with seeds, so guests could plant and grow wildflowers after the wedding.

Reuse
The few flowers that the couple incorporated into their wedding (including the bride's bouquet) were reused as decor at their reception.

Rethink
To save money, Paul and Toni opted out of alcohol in favor of a Sunday brunch reception, which cut the price of a Saturday night wedding in half!

Receive
If friends offer to share resources, accept! Luckily for Toni and Paul, JUST generously gifted them vegan eggs to serve at their nuptial brunch.
Repurpose
Toni intended to sell her beautiful wedding gown after their big day, but decided to have it shortened so she could wear it as a cocktail dress instead.
Want more vegan weddings?
You're going to love our Great Big Vegan Wedding Idea Book!