For some couples, having a fun and memorable wedding is an absolute must. There are many ways to achieve that goal, whether by having your wedding at a unique destination, by busting out a choreographed dance routine at your reception, or through enhanced guest experiences (hello, karaoke and giant Jenga!). And then there's the most obvious option for making an impact: the food!
Creating a unique food experience is not a new wedding concept. Think chocolate fountains, champagne towers, and the classic croquembouche (cream puff pyramid) of yore. And these days, couples are going all out with vegan cheese and charcuterie boards, street food stations, and DIY hot fudge sundae bars. And when you want to take it to the next level there are even bigger options.

Food trucks, from churros and ice cream to falafel and soul food, are everywhere, and they are catering to an ever-expanding vegan audience hungry for a unique dining experience at their wedding. Whether it's the main event or a special feature at your late-night reception dance party, a food truck (and even smaller food cart) can leave a huge lasting impression for all the right reasons.

If a food truck is something you're considering for your wedding celebration, you're in luck! This is just a tasty sample of the many options out there. Which one of these would make your wedding meal dreams come true?
5 vegan food trucks ready for your wedding
Vegan Mob BBQ & Soul Food
Based in Oakland, CA but ready to roll into weddings throughout the San Francisco Bay Area is this popular vegan soul food spot specializing in smokylicious barbecue. Imagine the smiles on your guests' faces when they discover that classics like mac and cheese (aka "Smackaroni"), sauce-smothered brisket, and batter-crusted fried shrimp are on the menu. If it's good enough for actor Danny Glover (a regular customer), then it's definitely good enough for your wedding guests!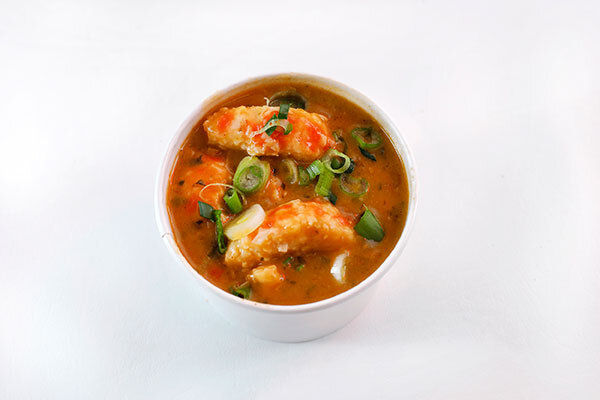 Vegan Circus Carnival Food
For some of us, the fare served up by this Northern California based food truck is the stuff of childhood dreams. Think crunchy corn dogs, chewy pretzels with cheese sauce, loaded nachos, and fluffy cotton candy. In 2023, childhood dreams can come true when you hire this truck to cater your wedding. And we love the ethics behind the brand: owner Drea Mason and her team believe that all captive animals in zoos and circuses deserve to live out their lives in sanctuaries where they will be treated with dignity and respect, and they even donate 15 percent of their proceeds to support this conviction.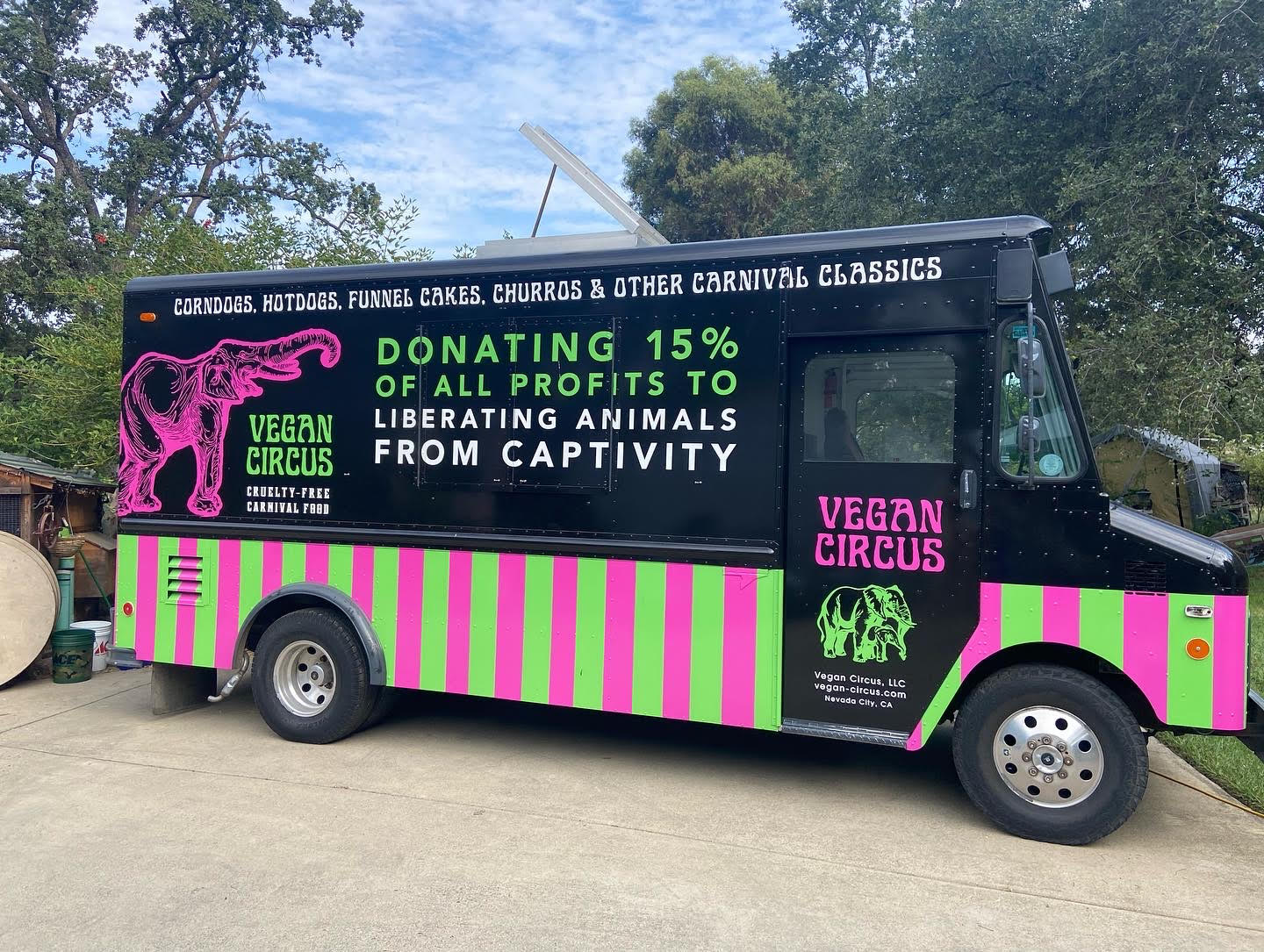 Van Leeuwen Ice Cream
The vegan ice cream lovers out there are probably already familiar with this cult-favorite ice cream brand, founded in 2008 by the Van Leeuwen brothers and a friend in NYC. Today, pints are available in grocery stores and cones await at scoop shops around the US (and we even spotted them at a juice bar in Amsterdam), and if you want to give your guests a sweet treat at your wedding in LA or New York, your wish is their command! With flavors like Churros & Fudge, Oat Milk Brown Sugar Chunk, and Cookies & Cream Caramel Swirl, there's no question that your reception is going to be a par-tay.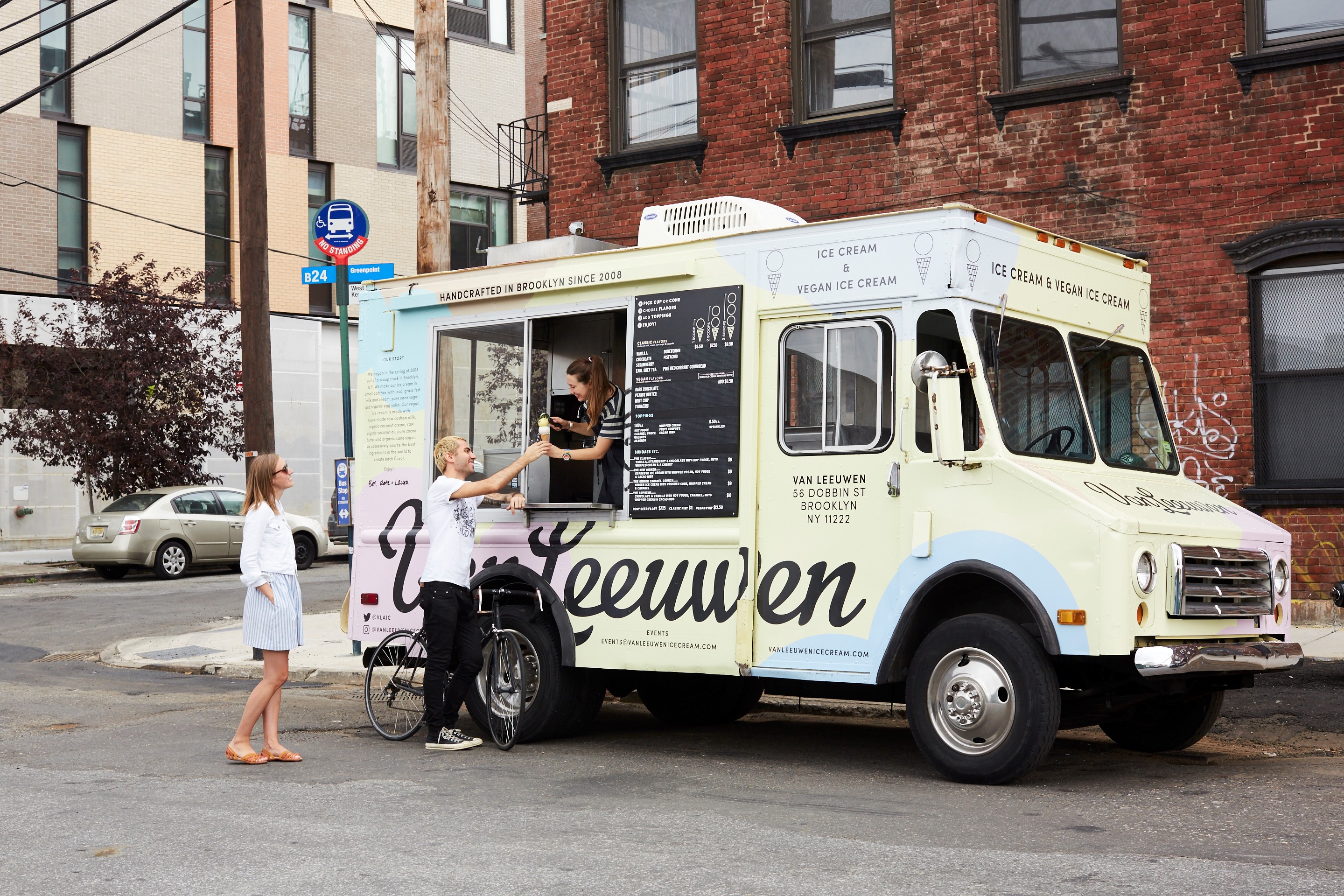 Vegan Van
Denver's favorite vegan food truck isn't just über-popular because of its scrumptious vegan takes on fast-food classics, but because the people behind the brand, Brittney and Justin, are two of the friendliest people you'll meet. Expect professional service with a smile and lip-smacking fare that your wedding guests will love—assuming they like savory indulgences like monster chalupas, cheesy gordita crunchwraps, fried avocado tacos, and McLovin sandwiches stuffed with Just Egg, housemade sausage, and vegan cheese, and served with a side of tater tots.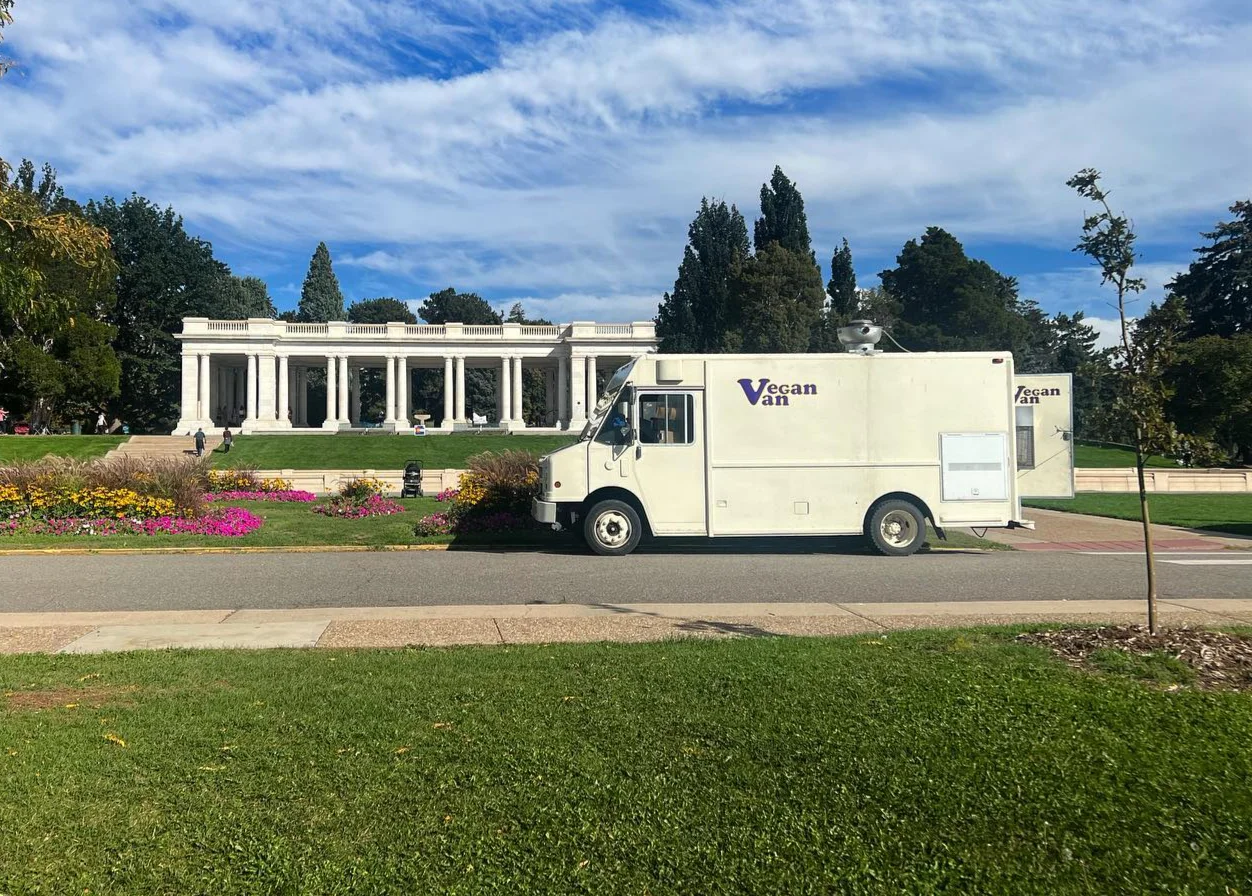 Vegan AF
Los Angeles is a haven for mobile food options, but for stellar deep fried eggrolls unlike anything you've ever tasted before (when was the last time you ate a loaded cheeseburger egg roll, or one stuffed with buffalo fried shrimp and ranch dressing?), plus fries piled high with pizza toppings, apple pie rolls, and banana pudding. Book this Black- and woman-owned company while you can; they're about to go big(ger) on Gordon Ramsey's Food Stars reality show.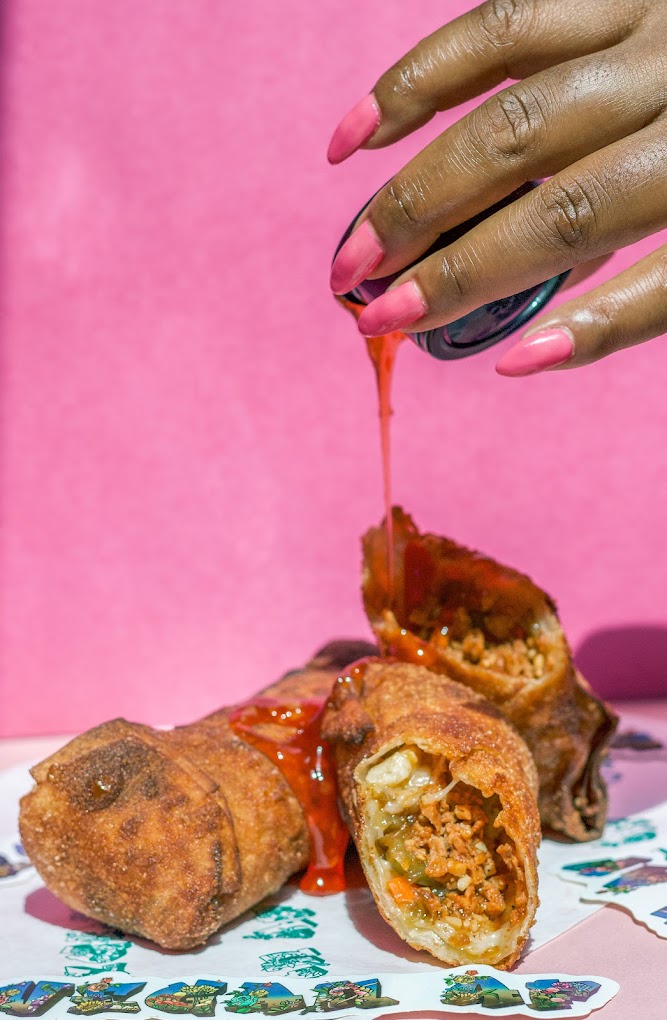 Want more vegan weddings?
You're going to love our Great Big Vegan Wedding Idea Book!