When future brides and grooms talk about having a "green wedding," thoughts drift to eco-friendly flowers, digital invitations, and on-site recycling at the reception, but how often are they thinking about a celebration with marijuana at the heart of it? For Amber St. Peter and Alex Owens, an alternative wedding cake with chill side-effects fit in perfectly with their laid-back Southern California lifestyle.
"We loved using marijuana in our everyday lives and simply did not drink," says Amber, a yogi, food-lover, and founder of a health and wellness lifestyle brand. "So we decided it would be more fun for us to have a way to imbibe that we actually enjoyed."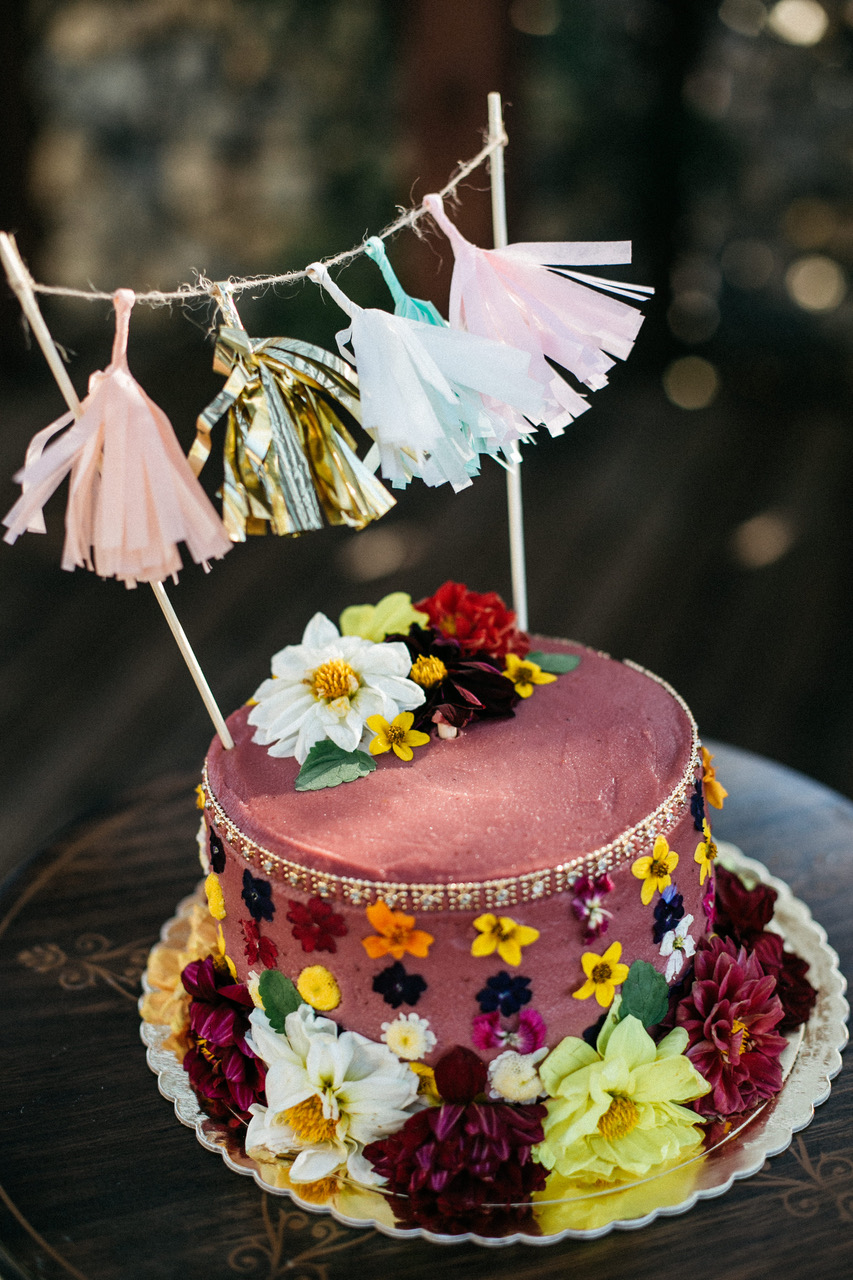 The couple was engaged for 18 months and, according to the bride, the prep process for their June wedding took up a lot of bandwidth throughout that year-plus. But all the time and energy they invested came through in every aspect of their celebration, from the choice of venue to the delectable vegan menu to their imaginative choice of cake.

Unique touches that reflect a couple's personality is a theme that continues to reign for would-be marrieds who want to bring authenticity to their big day, and making a departure from the standard wedding cake is one of the many ways to express your values as a couple. But Alex and Amber didn't stop there; in addition to their alternative cake, the couple also decided to forego a full bar in favor of beer on tap, a more affordable, less boozy drink option.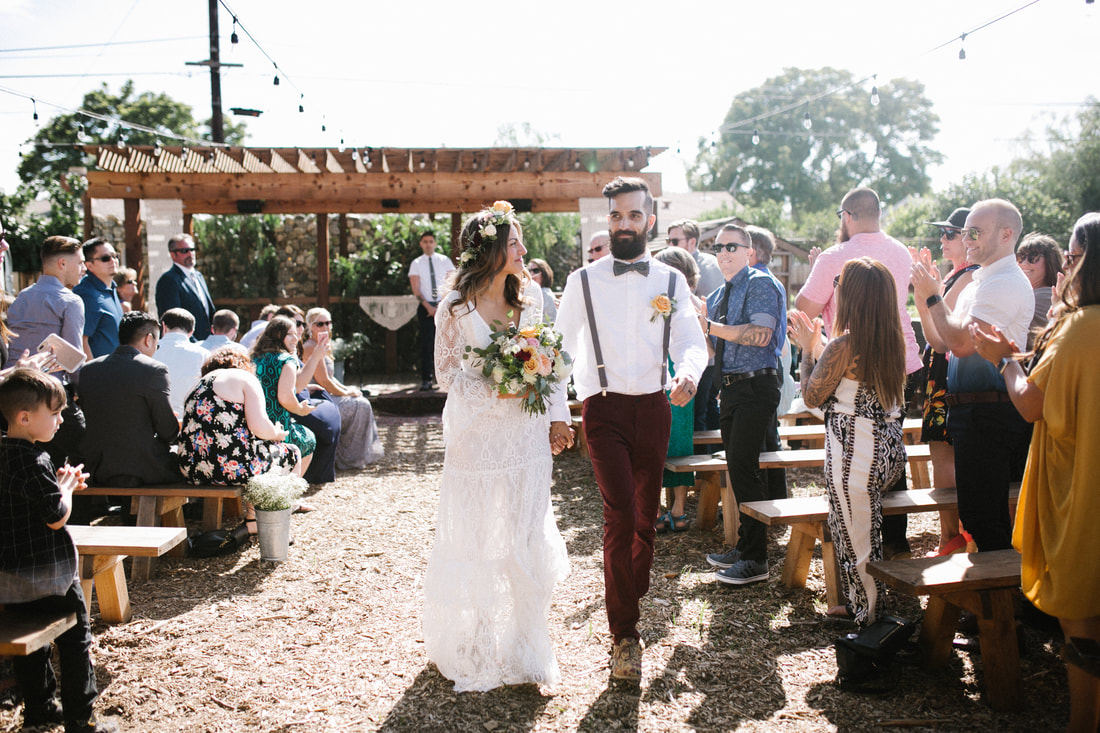 In keeping with the green theme, the couple held both their wedding and reception at Riverbed Farm, a sustainable urban farm a stone's throw from Disneyland. The rustic-chic ambiance—think palm trees, wedding-white candlesticks, and wooden picnic tables adorned with creative arrangements featuring fruit and foliage foraged from Alex's mother's backyard—inspired an atmosphere that whispered "natural," an ethos that permeated their entire nuptial celebration. The ladybugs flitting about and the chickens roaming the farm grounds added to the earthy vibe.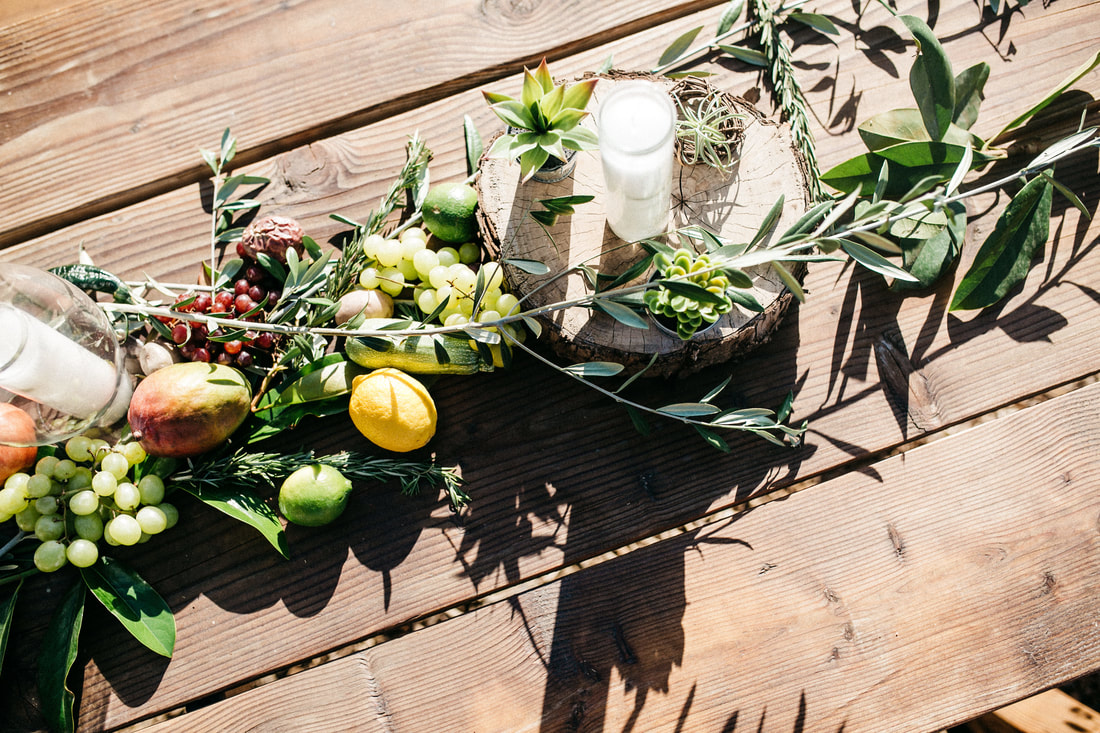 The couple's special cake—a bespoke cannabis-infused layer cake created by the maestros at San Diego-based cannabis company Dr. Raw Organics—was a two-tiered affair decorated with colorful edible flowers and encased in a pink-hued strawberry frosting. Attendees, who were forewarned about the cake's not-so-secret ingredient and its potency, raved not just about the cake's delightful flavor and texture, but the good vibes it brought to the party.

"Guests that did choose to enjoy the cake loved it and were so grateful that there was an alcohol-free way to get a little loose, no smoking necessary," says Amber. "Plus, it tasted great!" Rounding out their special day's sweet menu was a custom doughnut buffet boasting flavors including churro, blood orange, and cookies-and-cream—which were all completely cannabis-free but no less festive—for guests who wanted something sweet without the kick.

Whether you're thinking of incorporating cannabis as an alternative to alcohol, as a unique spin on a traditional wedding cake, or even an adults-only wedding favor, Amber believes it's something worthy of consideration if it's a true reflection of your personal values.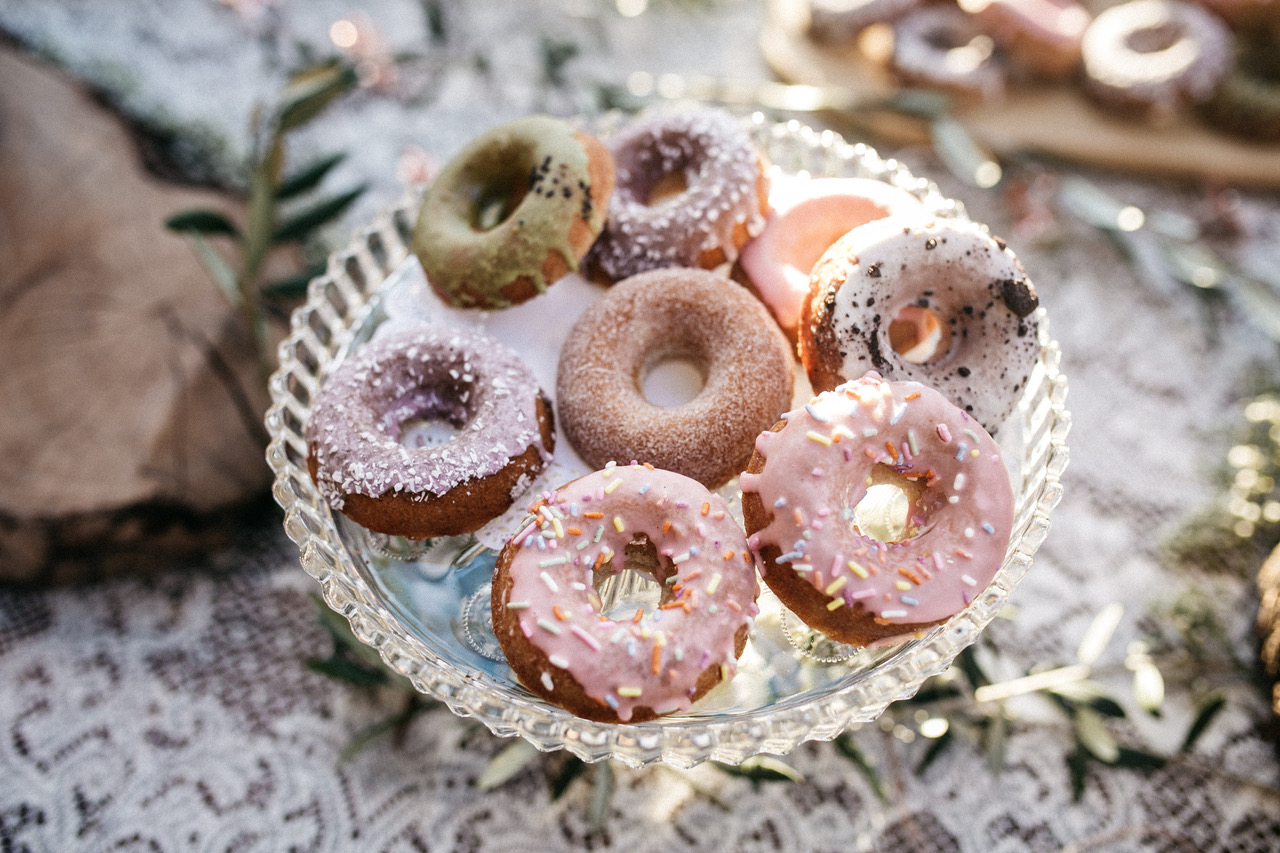 "It's your special day, and you are the people who are going to think most about that day in the future," says Amber. "We didn't run into any resistance from attendees at the wedding because everyone knew us pretty well and knew we enjoyed marijuana over alcohol. It was very 'us' to have it there."

Being true to yourself on your wedding day doesn't mean that you're disregarding your guests. Au contraire! Part of the fun of planning your big day is dreaming up ways to make the celebration more inclusive and thoughtful. For Alex and Amber, that was the addition of doughnuts to the sweets menu, but the options are limitless. An ice-cream cart, chocolate truffle station, or even old-fashioned snow cones are just a few of the edible possibilities that add an element of fun and inclusivity. Games as entertainment is another, which, for Alex and Amber, meant giant Jenga sets and cornhole games for guests both young and old to enjoy.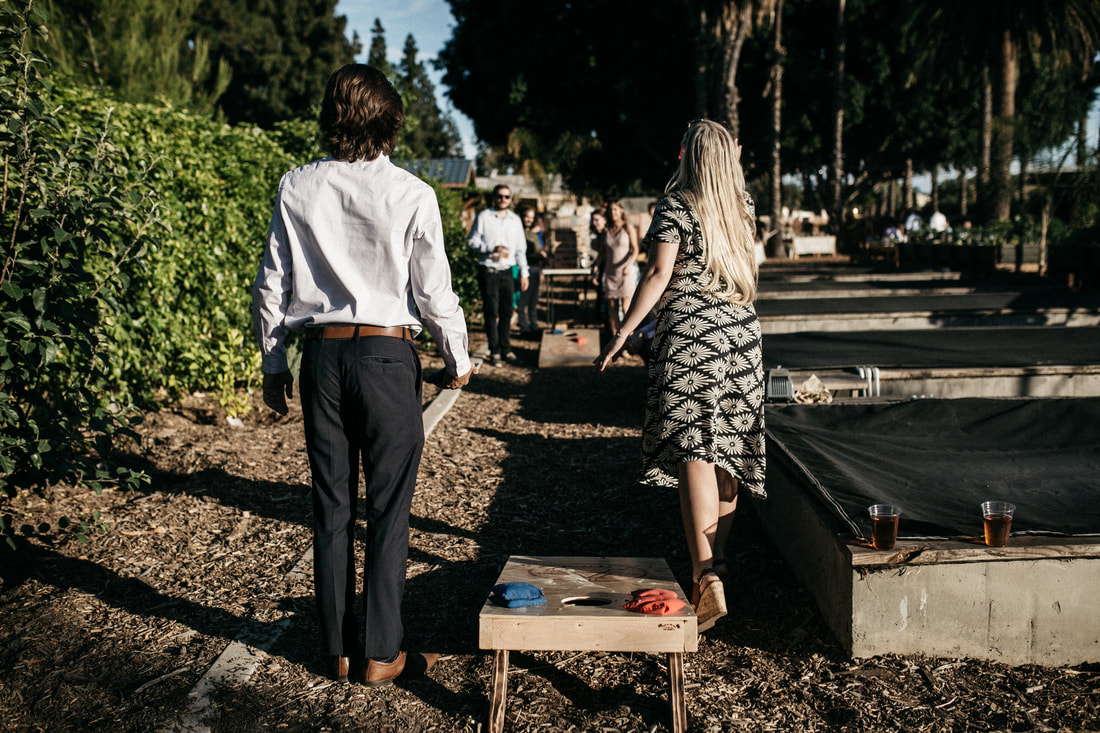 If you're thinking about a cannabis cake or other cannabis-related addition to elevate the vibes at your wedding, too, the bride has a few words of advice for you: "Go for it!"
Recreational marijuana laws vary by state, so before commiting to a cannabis cake, be sure to confirm it's legal where you plan to get enjoy your celebration.
Want more vegan weddings?
You're going to love our Great Big Vegan Wedding Idea Book!