Even before a global pandemic took big weddings (temporarily) off the table, small weddings, aka "minimony" or "microweddings" were trending in the wedding world. Why? The reasons are many!

For starters, diminutive nuptial celebrations are more budget-friendly, which gives couples added freedom to create the wedding they want without restrictive monetary constraints. Small weddings are also more eco-friendly, since a scaled-down experience means less waste and fewer resources used overall. And more intimate affairs allow couples to spend more quality time with the invitees who did make the list. But perhaps the most practical reason for choosing to host a microwedding is the freedom of choice you'll have when it comes to choosing the wedding venue.
Small weddings are more eco-friendly, since a scaled-down experience means less waste and fewer resources used overall.

With a large party, you'll need a large space, more time for set-up and take-down, and a bigger budget to match the scale of the venue. Go small, and you'll maximize your options for a dream wedding in the setting that best reflects you as a couple.
10 Microwedding Venue Ideas
1. Your favorite vegan restaurant
Maybe you love the food, maybe the staff treats you like family, or maybe the restaurant holds special significance for personal reasons. Whatever your reasons, celebrating your nuptials at your favorite restaurant ensures everyone will relish a delectable meal in a convivial atmosphere. Ask about privatizing the space and decorating with personal touches.

2. The beach
Thinking of a sunset ceremony complete with tiki torches and gently lapping waves? Securing the permit for a group of 200 can be a little bit complicated! Paring down your ceremony size means not only a more streamlined and affordable permit process, but fewer chairs to set up and take down, and a more romantic and intimate ceremony.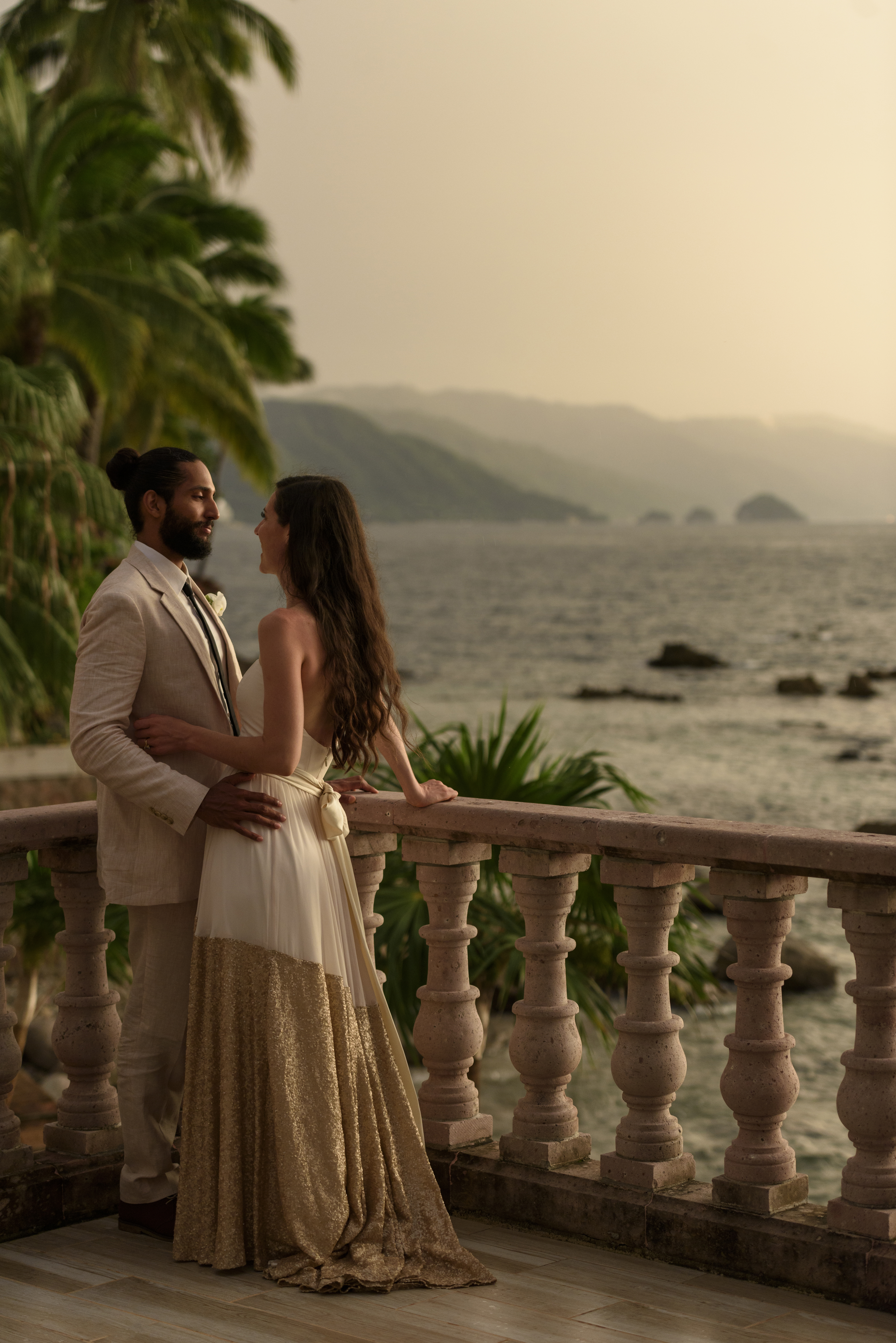 3. An Airbnb
Not all of us are lucky enough to have an infinity pool in our backyard or cathedral ceilings in our living room—both of which make fabulous settings for your big day. Renting an Airbnb gives you and your wedding party options galore, and might even negate the need for a honeymoon! Be sure to confirm with your hosts that the space is approved for small gatherings.
4. At home
There's no place like home, especially when it comes to uber-intimate nuptial celebrations. If you have a generously proportioned yard, think lawn games (bridal badminton, anyone?) and outdoor dining; if the weather takes a turn for the wet, bring it inside for a familial living room celebration, complete with roaring fire in the fireplace. The possibilities are endless!
5. At a boutique hotel
The only thing better than a humongous wedding party at a mega hotel is an intimate gathering at a picturesque boutique inn, B&B, or hotel. Think manicured gardens, crackling fireplace in the snug drawing room, and oodles of charming ambiance. With a small gathering, your wedding party also has the option of occupying all the rooms, for a deluxe, private celebration.
6. In nature
On a mountaintop, beside a waterfall, or on the jetty stretching out over your favorite lake … these are just a few of the myriad possibilities for couples opting for a small #naturalvibes wedding. Getting guests to the locale becomes a simple shuttle rather than an epic schlep, and opportunities for a group communion with nature and each other becomes magically possible.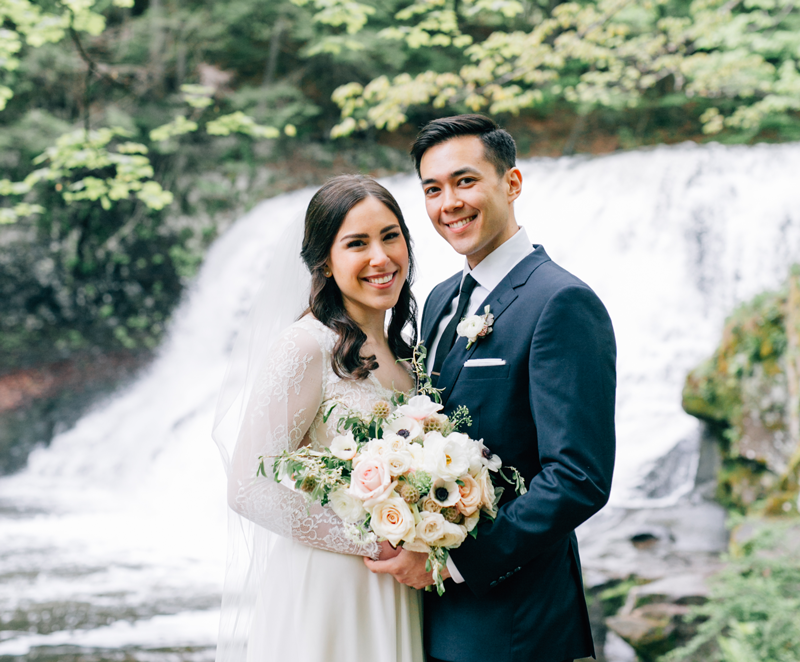 7. At city hall
From San Francisco to Philadelphia to many a small town in between, city hall weddings are a favorite among betrothed couples looking for simplicity, refinement, and sophistication. Often, the buildings are historic and architecturally dramatic, making for fabulous wedding photos. And it doesn't get any more convenient when it comes to signing your marriage certificate. Win-win!
8. At a botanical garden
It's hard to imagine anything more delightful than getting married surrounded by friends, family, and a plethora of colorful blooms. If a controlled environment that also offers the benefits of deep nature is your jam, a botanical garden wedding is right up your alley. Consider the time of year (autumn is surprisingly colorful and verdant), and feel free to skip the bouquet!
9. At a farm sanctuary
Farm sanctuary weddings are growing in popularity with vegan couples who want to seal the deal surrounded by the very reasons they went vegan: the animals. Tamerlaine Sanctuary and Preserve in New Jersey, Leilani Farm Sanctuary in Hawaii, and Catskill Animal Sanctuary in New York are just a few bucolic destinations welcoming you and your small group on your big day.
10. At a vegan winery
You don't have to be an oenophile to appreciate the views from a winery venue: rolling hills traversed by grapevines as far as the eye can see. Oh, and there's something to be said about the wine, of course! Stately wineries like Napa Valley's Domaine Carneros or Tournesol Wine are just a couple of destinations to whet your wedding whistle.
Want more vegan weddings?
You're going to love our Great Big Vegan Wedding Idea Book!