How you choose to marry—where, why, and with whom—says a lot about who you are as a person. And when you're vegan, the getting-married experience is an opportunity to welcome your guests into your world, help them understand your values, and share your ethics through every little gesture. (And maybe change a few hearts and minds in the process.)

From the way you send your wedding announcements (will you do eco-friendly digital or recycled paper invites?) to your animal-free attire, there's no shortage of ways to reflect who you are and what you stand for on your big day. But perhaps the most impactful way to introduce your guests to the many pluses of compassionate living is by sharing really delicious food. That's the power of the vegan wedding reception!

Hiring your caterer of choice (or getting stuck with the house caterer that comes with your venue) has long been the wedding reception standard, but it isn't the only option. What about making your favorite vegan restaurant your venue and transforming your celebration into a next-level dinner party centered on incredible plant-based cuisine?

The perks
When you host your reception at your favorite vegan restaurant, you're working with a known quantity, which can relieve a lot of the pressure when it comes to planning the food portion of your celebration. If the restaurant's food is consistently good and you know from experience that the staff is professional, odds are good that it will hold true for your wedding day, too.
Amazing vegan food and top-tier service aren't the only reasons to host your wedding reception at your favorite restaurant, though; when it comes to ambiance and decor, your preferred dining spot undoubtedly comes with its own style, whether earthy and funky or refined and elegant (or somewhere in between). If creating a vibe is important to you, choosing your restaurant with its aesthetics in mind will help you create the feeling you're after, and set-up and tear-down will be non-issues.
The challenges
If you want food to be your focus, a restaurant is a winning proposition, but if you've always dreamed of having a huge dance party or a live band play at your reception, you may want to rule this option out. While some venues have ample space for a small dance floor and can accommodate an acoustic jazz trio (make sure to inquire what's possible), many do not. Ditto for expansive banquet seating for a crowd of 200. But if you can be flexible and creative, there are opportunities to get the venue you want, with minor compromises.

For example, if your guest list is 150 strong but your preferred restaurant only offers seating for 90, consider a cocktail reception. (You can squeeze more people in when they're standing rather than sitting.) Or if the restaurant of your dreams is booked solid the night of your wedding, consider a brunch reception if it means getting the predictably delicious food you dream of for your wedding menu.

Another challenge is the reality that restaurants do go out of business. if your restaurant of choice isn't an established spot and there's even the remotest chance that they won't be in existence on your actual wedding day, skip it! And before signing your contract, speak with the restaurant owner about any legitimate concerns you have and discuss how they might mitigate your fears, ideally by writing something into your contract.

Budgeting business
Restaurant reception venues come with a trade-off; they're often on the high end of the average wedding budget spectrum. This is because most restaurants seat somewhere between two and four diners per table, per night, and that potential revenue will become the baseline for your wedding service fees. Weekends during high season are, not surprisingly, more expensive options. But if you have the luxury of flexibility and want to save money, look to weekdays, lunchtime celebrations, and off-season options.

Depending on the restaurant, you'll either be offered a full buy out—which means renting the entire restaurant for your party exclusively—or a partial buyout, wherein you rent a portion of the restaurant, such as a back patio or private dining room. In lieu of rental fees at a standard wedding venue, you'll work with the restaurant and agree to a budget that, in most cases, would reflect the revenue they would make on a similar night if they were serving the general public. This can vary vastly from restaurant to restaurant, from a few thousand to tens of thousands of dollars!
Book it!
One important thing to keep in mind with restaurants, as with most venues, is the advance warning. The minute you settle on your wedding date is the perfect time to start checking in with your top-choice venues. For most restaurants, this would be a minimum of three months before your wedding day. And if you're dead-set on a specific venue, it's imperative to start the inquiry and negotiation process as soon as humanly possible!

Now that you've had your primer on choosing a restaurant as a wedding reception venue, here are five spots we love that are great places to start the exploration process.


5 wedding ready vegan restaurants you and your guests will love

Los Angeles
Crossroads Kitchen
This Los Angeles hotspot known for its celebrity clientele and Chef Tal Ronnen's creative Italian-inspired cuisine is a no-brainer for a stylish LA vegan wedding reception. With three buyout options including the wine room (seats 40), private dining room (seats 20), or the entire restaurant (up to 120 guests), Crossroads is a good bet for weddings of all kinds, from cozy and intimate to large and lively.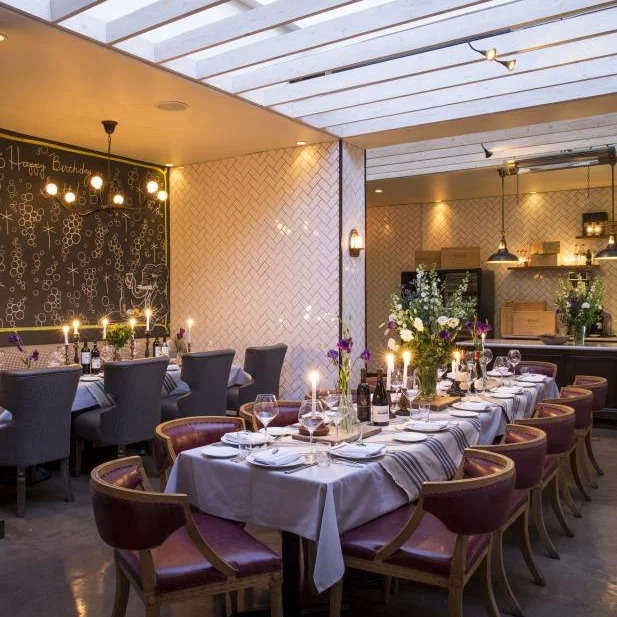 New York City
Eleven Madison Park
If a Michelin-starred dining experience sounds like your idea of a dream wedding meal, This chic spot across from Madison Square Gardens is perfect. This is a full-service experience; when you host your wedding or reception here, you get complimentary coat check, fresh flowers, place cards, and optional add-ons like wedding cakes (vegan, of course!) and house-made edible gifts for guests. A luxe splurge for your big day!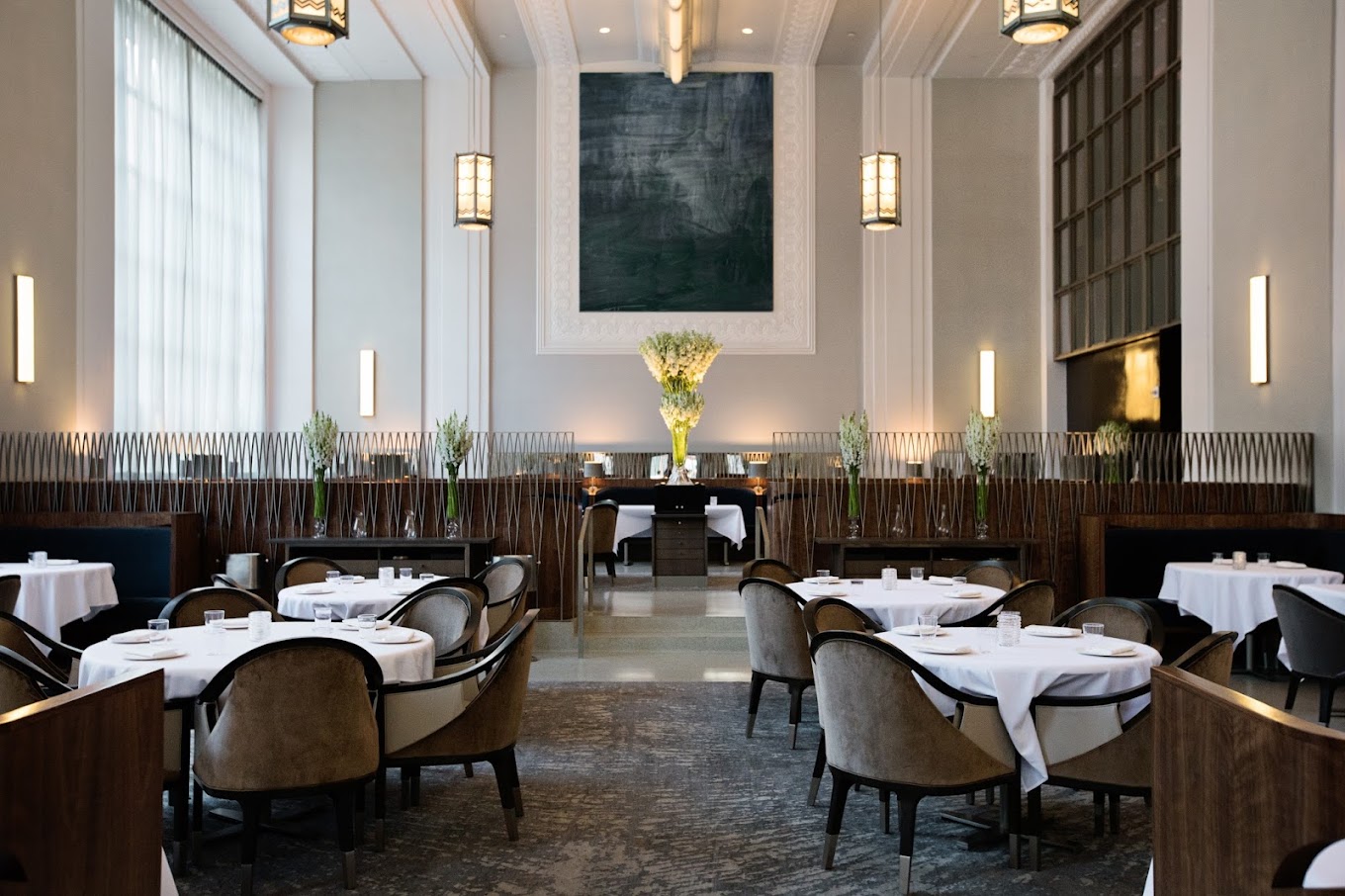 Miami South Beach
PLANTA
This hip, eco-conscious restaurant in the cool South of Fifth neighborhood is a great choice for a fabulous wedding reception experience. Whether you choose an intimate sit-down dinner in the private dining room or go for a cocktail reception for as many as 185 guests, you've got options centered around an incredible fusion menu that touches on everything from classic brunch to gourmet sushi. Full buyouts range from $15,000 to $30,000, while the private dining room can be yours for between $3,000 and $8,000.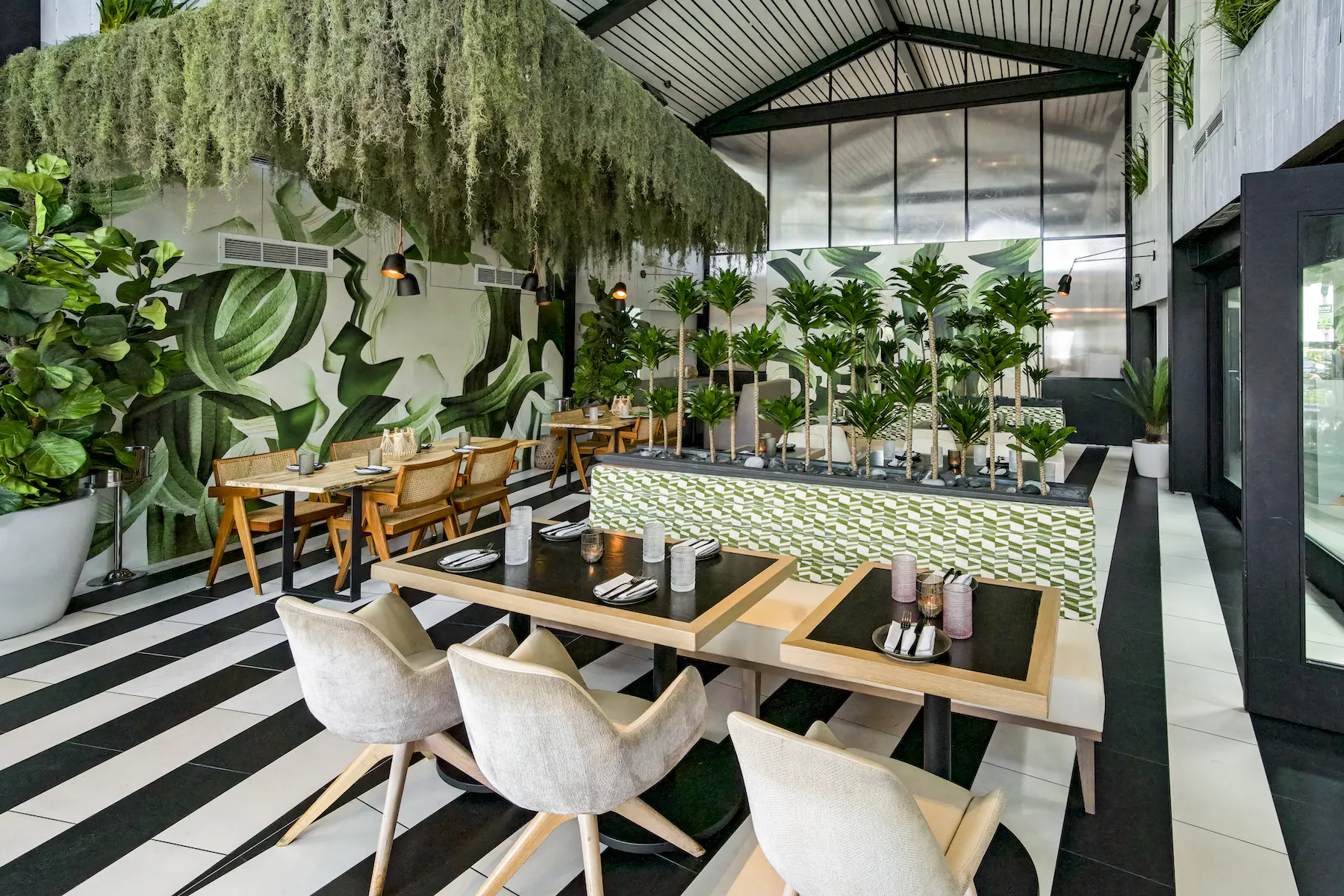 Oakland
Millennium Restaurant
Chef Eric Tucker put Millennium Restaurant on the map as a San Francisco Bay Area dining destination nearly 30 years ago, and all that experience shines through in the quality of the food and service. Choose between the restaurant's beautiful back patio that can accommodate up to 50 for standing events or 35 for sit-down dinner, or for your larger group, you have the option of a full buyout for the entire space, and a dreamy menu of epicurean delights and stellar cocktails.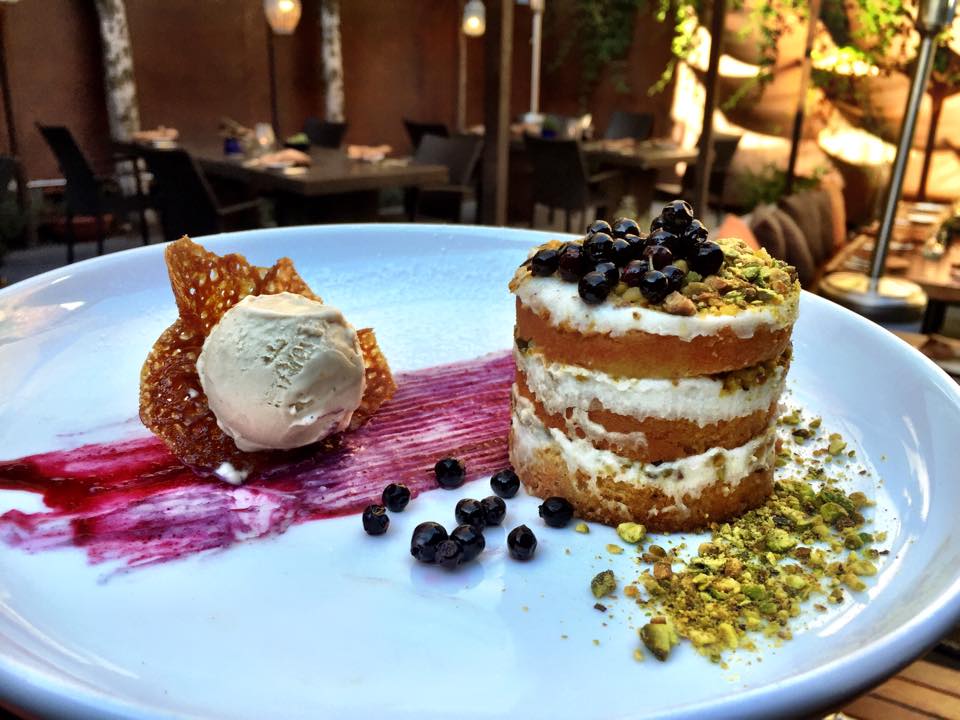 Chicago
Bloom Plant Based Kitchen
Cheese boards. Dumplings. Tacos. Gnocchi. Thanks to Bloom's eclectic and creative menu, your guests will be dazzled by the unique flavors and inviting presentation of your wedding menu at Bloom. The space can seat 90 guests, or if you choose a cocktail-style event, they can accommodate your party of up to 120 standing. And if you fancy a Mexican fiesta celebration, Bloom's sister dining spot, Don Bucio's Taqueria, welcomes you for veganized versions of all the Mexican classics.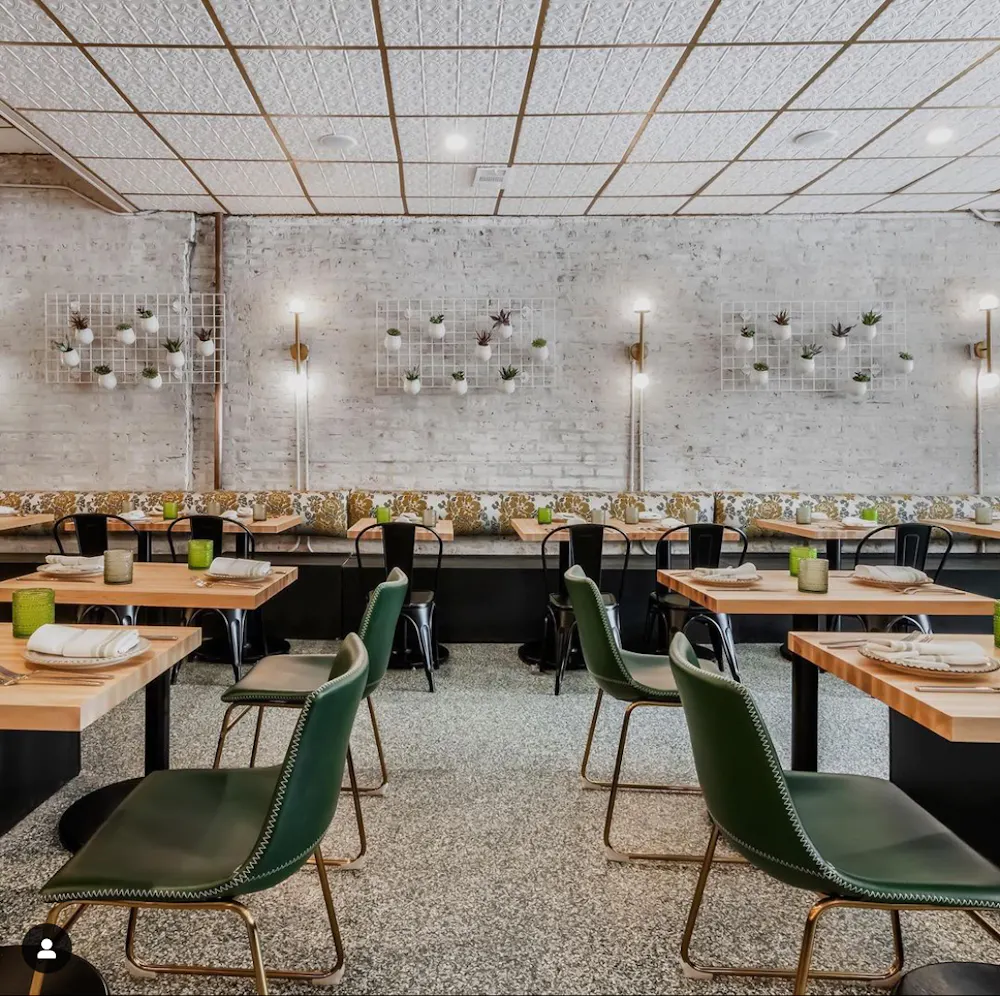 Want more vegan weddings?
You're going to love our Great Big Vegan Wedding Idea Book!