After long-distance dating for more than a year, it was only natural that Emily Brobeck and Pierre Wooldridge would settle on a faraway wedding, too. The American-English couple met while studying abroad in France, and after a long friendship transformed into a long courtship, they took their relationship to the next level by tearing a page out of a fairytale and getting married at a French castle.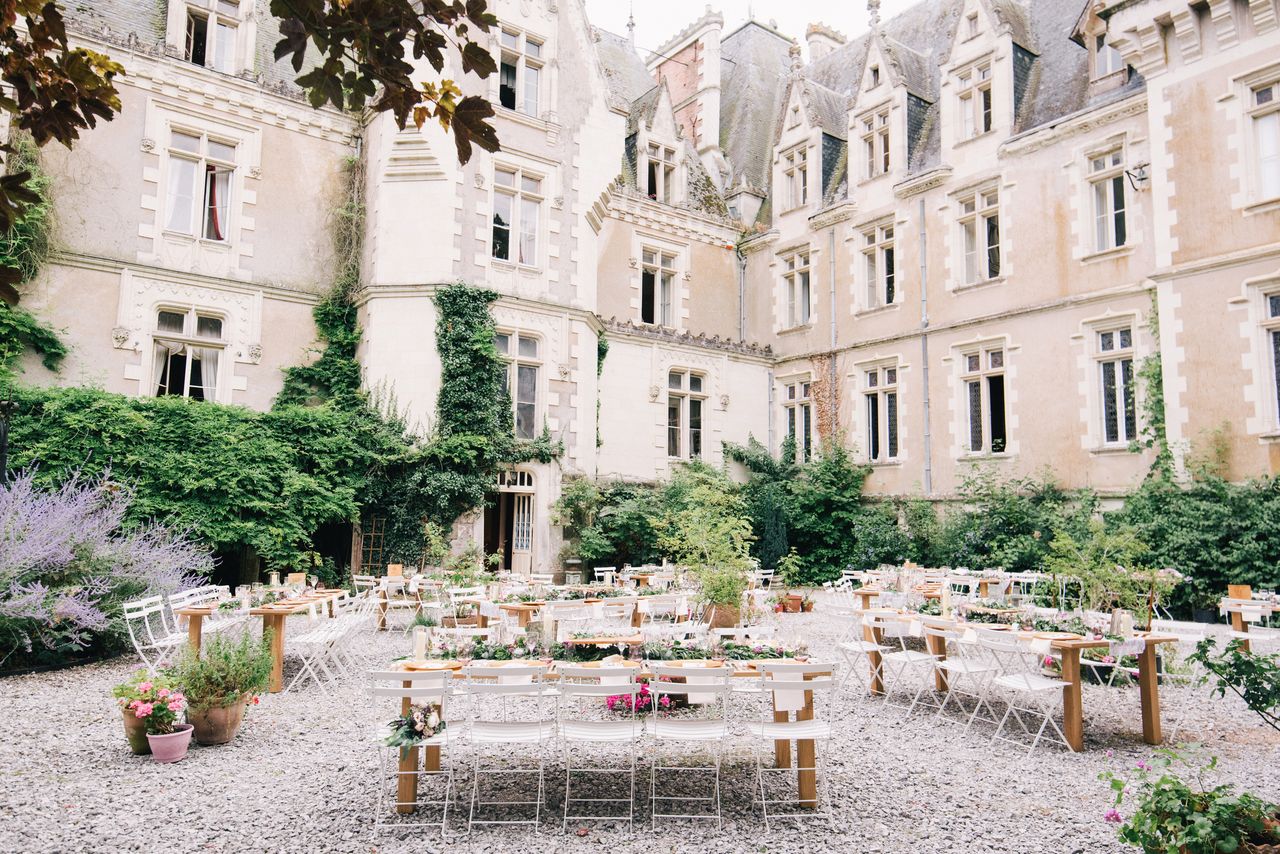 To make their wedding-venue wishes come true, they enlisted the talented wedding planning team at Matthew Oliver to find the perfect chateau in the Loire Valley. Their dreams were realized when they secured Château de la Beuvrière in the verdant countryside of western France. The location, surrouded by rolling hills and winding rivers, was not only bucolic, but the perfect size to accommodate all of their friends and family.
The many moving parts involved in the wedding-planning process can be compounded when you're organizing a destination wedding, and efforts can be hampered by language and distance, but the couple navigated the experience easily thanks in part to their language skills.
"My husband and I both speak French, but we still relied on an assistant to help us!" says Emily.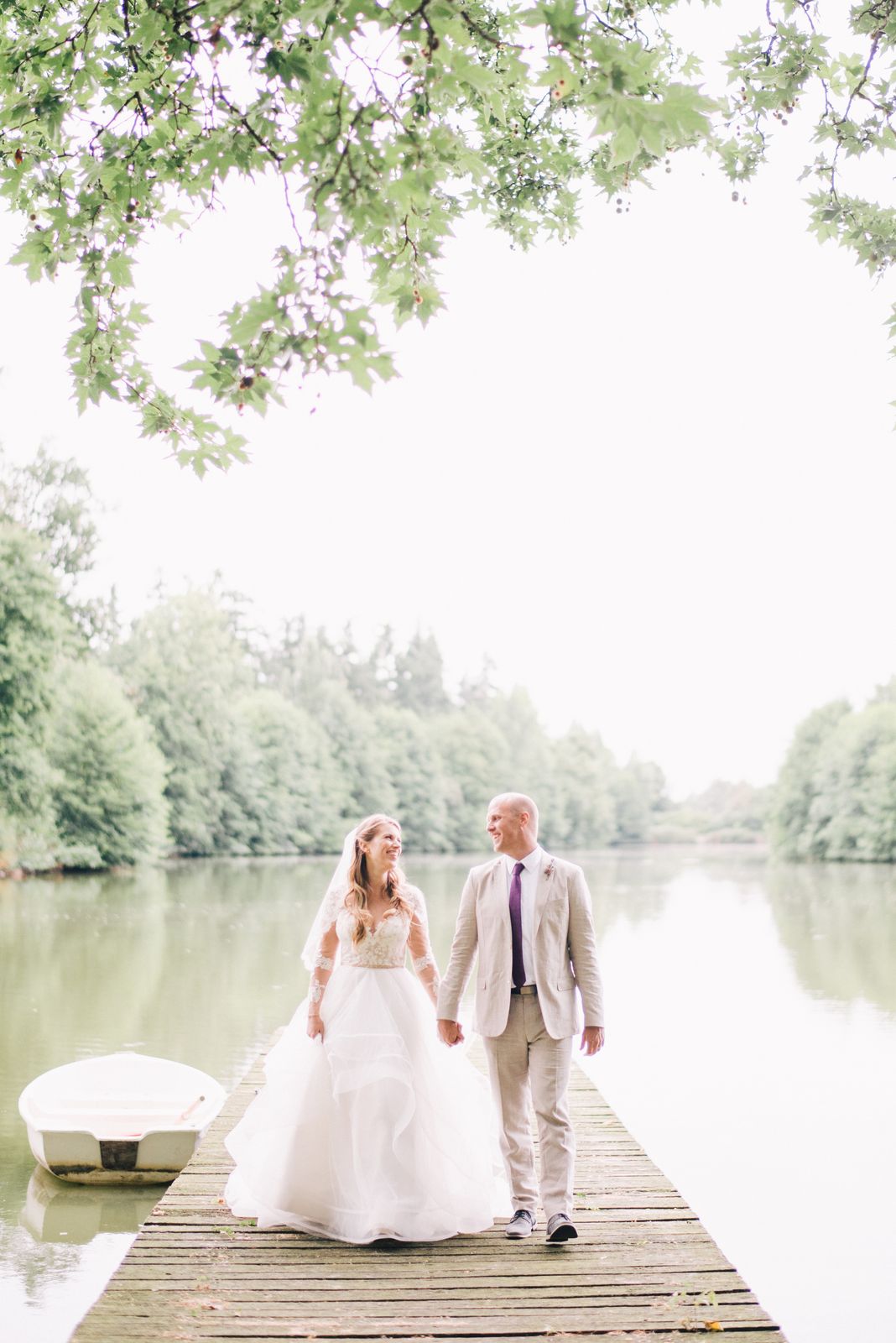 If, like Pierre and Emily, your dream is to say your I Dos in a dreamy French chateau, the couple offer some stellar tips that helped them plan their magical celebration.

Catering Before Venue
"Since we were planning a vegan wedding, we booked our caterer first and asked them what dates they were available and what areas of France they could travel to since we wanted to have our wedding in the French countryside. From there, we found venues that were available and open to allowing an outside caterer."

Rely on Local Knowledge
"Ask your locally-based vendors for recommendations of other vendors they've worked with if you're having trouble finding recommendations online. For example, the owner of the chateau recommended a hair stylist who was able to travel to the chateau to do my hair, as many of the local hair stylists I found wanted me to come into their salon on the day of my wedding, which was different from what is typically done in America."

Patience is a Plus
"Be open minded and understanding things may be done differently in France as you may find you prefer the French way of doing things!"

Technology is Your Friend
"We recommend having a wedding website that has all of the information your guests may need about your wedding, traveling to the destination, French-specific travel tips, etc."
Want more vegan weddings?
You're going to love our Great Big Vegan Wedding Idea Book!