You've found your venue, your caterer, your rings, and your wedding dress, but what will you wear on your feet on your big day? Odds are good that your footwear willl be leather-free and look amazing, but then there's comfort to consider. Maybe you'll wear one pair of shoes for the ceremony, then change into something more casual for your reception, or maybe you'll find the perfect pair that marries all-day comfort with your unique personal style. Whichever route you choose, you've got options!
The new guard
Once upon a time, vegan shoes were lacking in not just fashion-forward style, but quality, often made with thick plastics that read "cheap" and offered nothing in the way of comfort. Thankfully, vegan shoe technology has advanced by leaps and bounds over the last decade, and today's cruelty-free footwear comes in a variety of high-tech materials, from pineapple and mushroom leathers to next-level polyurethane made from recycled plastic bottles.
We've curated a collection of shoes that reflects the myriad possibilities that exist for your wedding day, from blingy crystal-studded pumps to strappy low-profile sandals that you'll be able to dance the night away in. Whichever pair catches your fancy, know that they are made without animals, and with your ethics in mind.
7 Wedding-Ready Shoes for Vegan Brides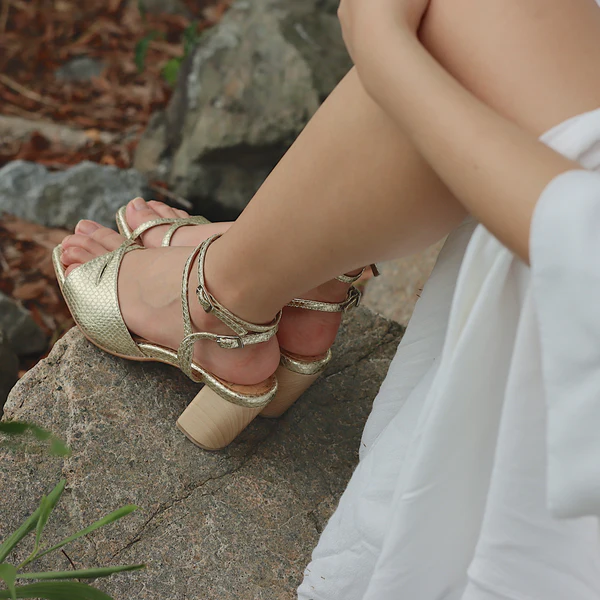 A favorite of VegNews' style editing team for nearly a decade, Bhava shoes marry cutting-edge style with next-level comfort, and are made by hand with extra-high-quality materials in Spain and India. Founder Francisca Pineda is a Parson's School of Design graduate, and her skills and talent are visible in every gorgeous design. From clogs and boots to heels both high and low, there's no shortage of options for the ethical bride in this 100% vegan collection, but we think the Amber strappy heel would look great at both the altar and the recenption dance floor.
Founder Bebe Roxana's goal when launching her vegan shoe brand was to make a cruelty-free version of the high-end shoes she loved to wear. We think these Snoh Gold Crystal Pumps rival Louboutins for their classic elegance, and we love that every pair of shoes is made in a woman-owned factory. Head directly to COC's online Wedding Shop, or venture into Party Heels and Glass Slippers territory for a jaunt through a fantasy world of shiny, glimmering heels.
HUNTD
Patent Nude Comfort Sandal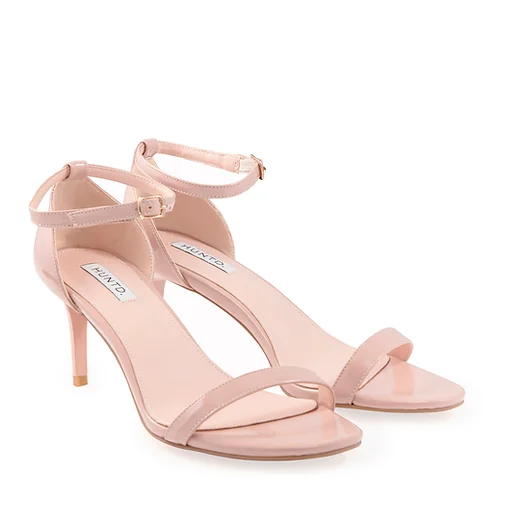 This Australian footwear brand promises not just ethics and style, but comfort, something you will appreciate at your wedding when you're on your feet for long stretches. These sandals have just enough of a heel to feel elegant, but aren't high enough to risk twisting an ankle. Made with an eco-friendly polyurethane, the Comfort Sandal is versatile enough to integrate into your warm-weather wardrobe, long after saying your I Dos. Bonus: five percent of HUNTD's monthly shoe profits is directed toward animal charities!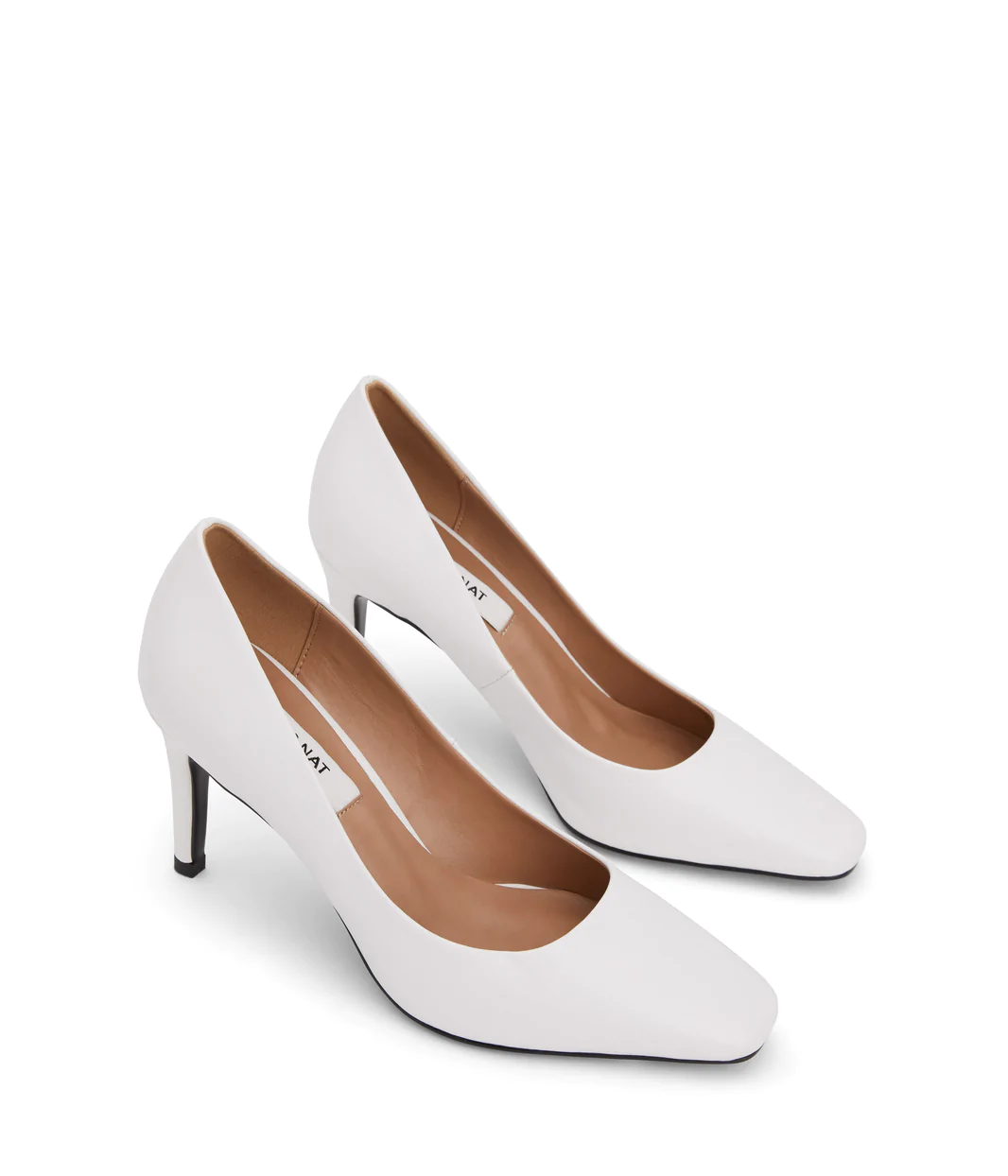 Canadian brand Matt & Nat has been around for nearly three decades, and is probably best known for its huge selection of high-quality vegan bags and purses, but they also offer a broad range of footwear for both men and women. When you want a simple, scaled back wedding pump with a reasonable heel and a no-nonsense sensibility, the Maci pump is perfect. And a plus for brides on a budget: on sale, these clock in at less than $60!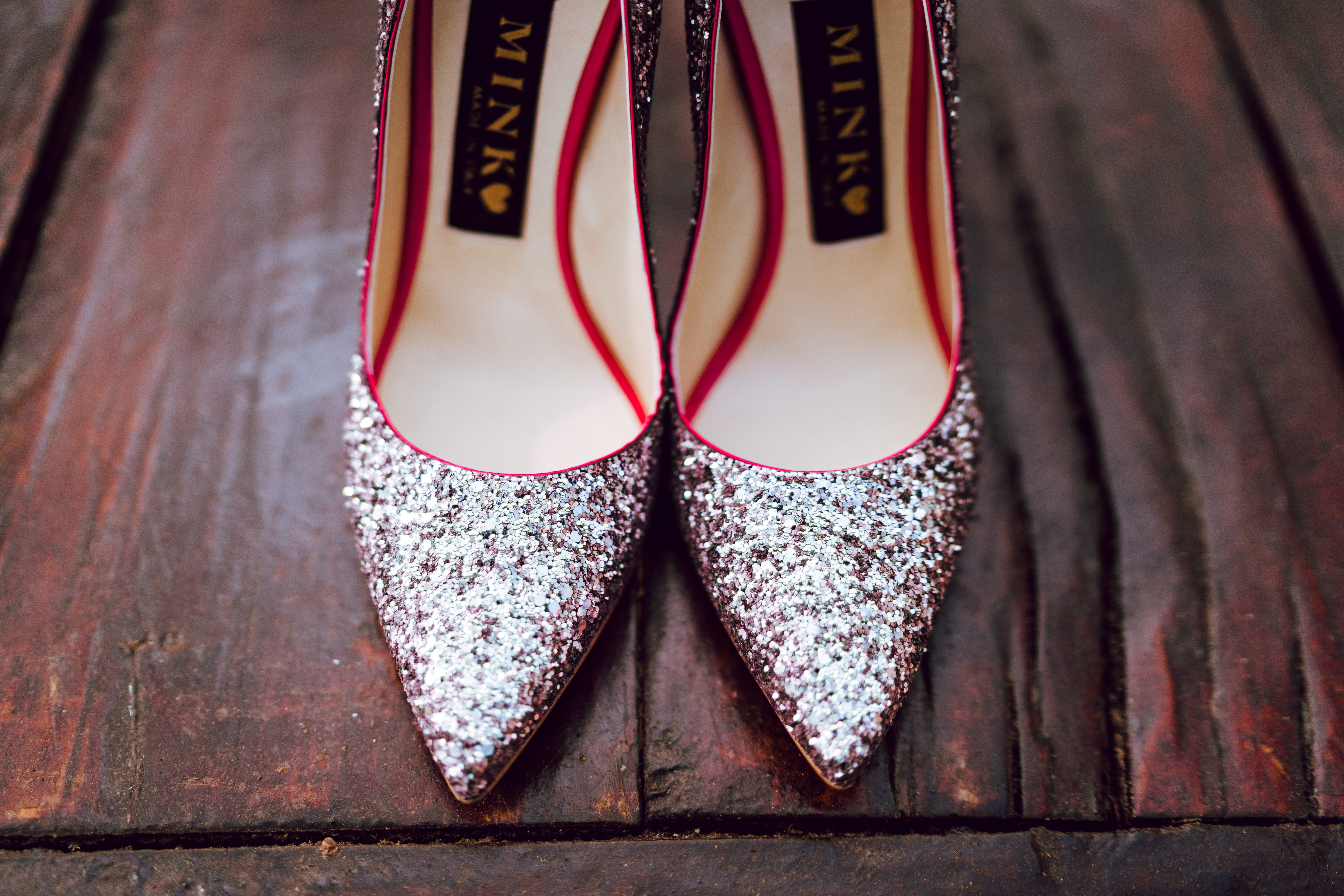 The glam footwear preferred by Hollywood's vegan elite, Mink Shoes are handcrafted in Italy and ooze bling and glamour. Besides ready-to-wear models in a variety of heel-heights, Mink also makes bespoke stilettos for brides who want the Cinderella experience on their big day. Expect to spend between $130 and $2,500 (you read right!) for this level of fabulousness, and prepare for the onslaught of compliments!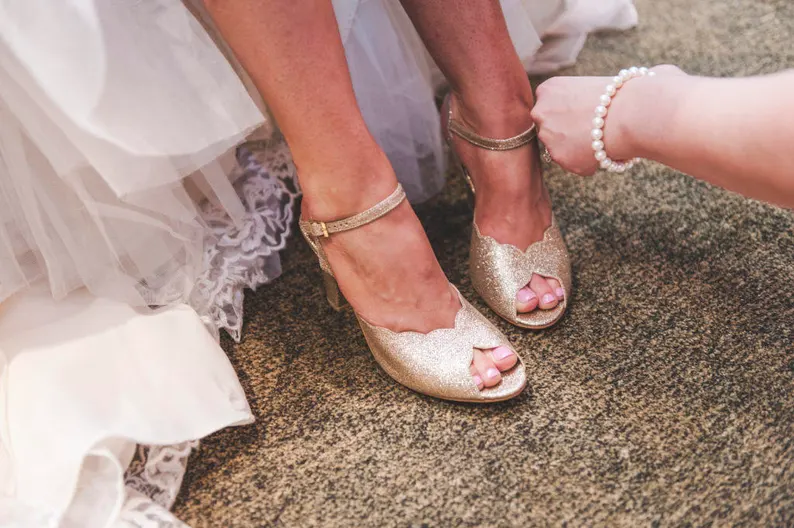 A cool-girl vintage vibe, high quality vegan leather, and all-day wearability are just a few of the qualities that attract modern brides to Roni Kantor's wedding-ready heels. They come in a variety of styles and—hooray!—varying heel heights, so your comfort is guaranteed from the moment you walk down the aisle until the very last dance. Brides can find these darling shoes on the brand's Etsy site, where you might be tempted to pick up an extra pair in a fun color for your honeymoon and beyond.
VEERAH
Venus in Silver Starlight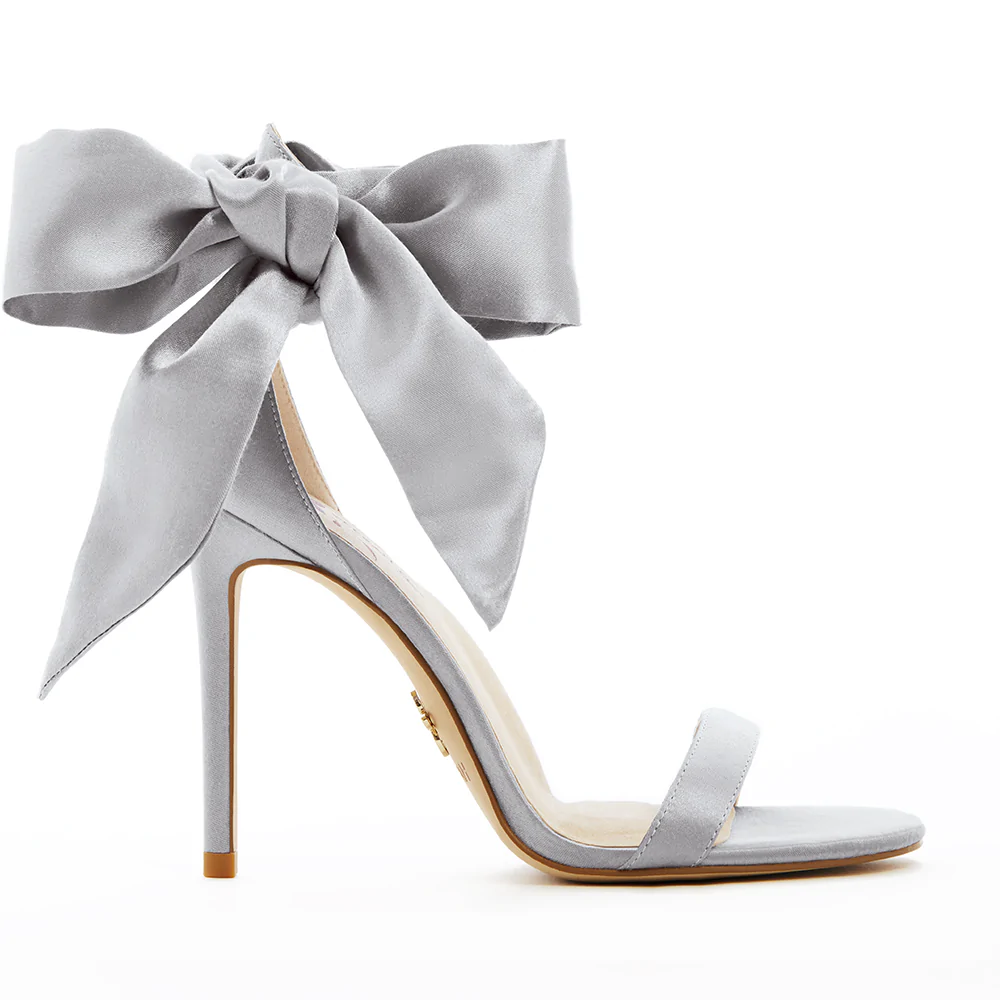 The Venus sandal was named after the Roman goddess of love, making this the symbolic choice for brides who love a high heel and want to show a bit of panache on their big day. What you can't tell just by looking at them is that these beauties are made with vegan silk fabricated from recycled plastic bottles, and lined with a comfortable insole crafted from algae for a super cushioning effect. Browse their dedicated Bridal section for a curated collection of equally stunning possibilities.
Want more vegan weddings?
You're going to love our Great Big Vegan Wedding Idea Book!