If you're planning your vegan wedding, have an adventurous spirit, and consider messy meatless burgers, french fries, and dairy-free shakes suitable wedding menu options, you might be intrigued by this one-of-a-kind wedding idea: a burger-and-fries nuptial celebration at vegan burger concept Slutty Vegan.

Pinky Cole, Slutty Vegan's founder, just hosted her first wedding at the Edgewood location in Atlanta, Georgia, after putting the call out saying she and her team were looking for couples to be married at the über-popular chain. Hundreds applied for the opportunity to "sluttify" their wedding, but only one couple was chosen for the debut experimental wedding experience.
Joyce Glaize and James Boozer, who happen to be Slutty Vegan superfans, were the lucky ones whose names were selected. The pair met at work 40 years ago and recently rekindled their relationship, and decided to take things to the next level in a unique way.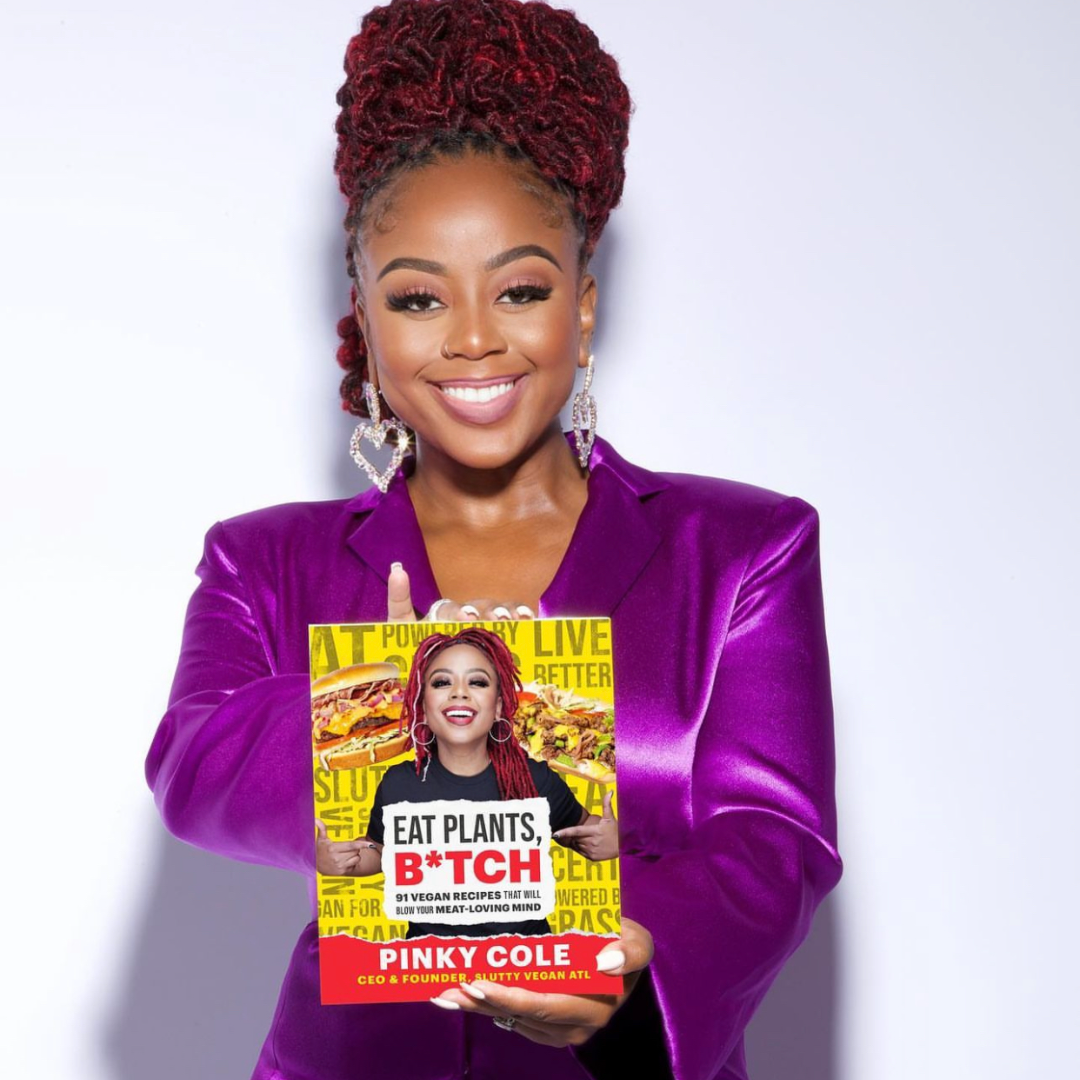 Their special day, which included a ceremony officiated by Pinky herself, was supported by a collection of businesses and individuals hand-selected by Slutty Vegan, including Events by Mesita, Clea Murray Designer, DJ Ace Star, Designer Bee Events, Rich Off Diamonds, Sam & Izzy's Sweets, and more.
Instead of flower petals, French fries were tossed at the couple as they walked down the aisle.

James and Joyce's wedding included musical entertainment from saxophonist Trey Daniels and JaTavia Akiaa, winners of Slutty Vegan's wedding singer competition on social media.
The best part of a Slutty Vegan wedding? It featured some creative extras such as a flower girl tossing fries and a photoshoot of the newlyweds in front of the company's famed food truck.
Pinky herself is engaged to fellow restauranter Derrick Hayes and the couple is planning to wed this year. Will it be at a Slutty Vegan location? Will superfans Snoop Dogg or Jermaine Dupri or Queen Latifah officiate? We can only hope.
Does the idea of a unique vegan wedding destination appeal to you? Here are five places you might consider for your celebration.
Three unique & quirky wedding ideas
1. Married at the Magic Kingdom
Did you know Disneyworld hosts weddings, and even has experience hosting vegan weddings? True!

2. A drive-thru wedding in Las Vegas
They call it the "Tunnel of Love," but let's be real: it's a drive thru! It's also a fun way to get hitched.

3. Tying the knot on a vegan cruise
Imagine having all of your friends and family joining you for your wedding—and your honeymoon!
Want more vegan weddings?
You're going to love our Great Big Vegan Wedding Idea Book!