Vegans are ahead of the curve when it comes to the top wedding food trend of 2023: sustainability. We already think about our carbon footprint, eat food made entirely from plants, and reduce food waste by composting. But on your wedding day, you've got free reign to take it up a notch (or two).

This is your chance to host not just an incredible wedding, but an unforgettable culinary experience beyond the standard three courses, cake, and champagne. If you choose, you can take this once-in-a-lifetime opportunity to let friends and family see, smell, and taste how exciting and dazzling vegan cuisine can be. And for couples tying the knot in 2023, there's never been a better time to showcase the bounty of plant-based fare.

This year, with the climate crisis on everyone's mind and a collective willingness to strive for a more eco-friendly existence, even the staunchest meat-and-potatoes people among us are expressing new levels of curiosity about vegan food and a desire to give it a try. No pressure, but you don't want to let them down! Why not use your nuptial celebration as a vehicle for not just uniting your love, but changing hearts and minds, too?

The themes gaining momentum in 2023 are not just for herbivores; these are trends that couples of all persuasions will be embracing. Because who doesn't love a food party where international flavors come out to play, or a late-night grazing table loaded with fancy cheese wheels and salty charcuterie?

The only difference is that the vegan versions are waaaaay better. (Just kidding. Yeah, no, not really.) Whether you're incorporating family recipes into your menu or serving up locavore supper club vibes, this is your moment to shine a spotlight on creative, conscious, and cruelty-free fare that will, one day, be as commonplace as soy milk creamer at your local cafe. Explore these top food trends and give your guests something to swoon over!
The top 2023 wedding food trends we're loving

Locavore love
As part of the broader shift toward sustainability, wedding couples in 2023 will be taking their celebrations in a new direction; one that's closer to home. Farm-to-table dining showcasing in-season produce grown by local farmers is part of a larger narrative that says "I care about my community." When you enlist a caterer who sources fresh ingredients from nearby purveyors, you're also guaranteeing peak flavors (fruits and vegetables begin to lose their flavor during transport, and lose more while waiting for you to buy them at the supermarket). Fresh produce is a game-changer for the palate; some people have literally never tasted a just-picked tomato or an apple that isn't mealy! Sourcing locally also gives you a story to tell about the place where you live, whether it's about the local mill that processed the flour for your pasta primavera, or the mom-and-pop pick-your-own farm where you procured the strawberries for your cake. Let your wedding caterer transform those ingredients into a menu, take a seat at a long, candlelit table, and soak in the earthy, festive vibes. You might even forget you're at your own wedding and think you've been transported the best dinner party ever.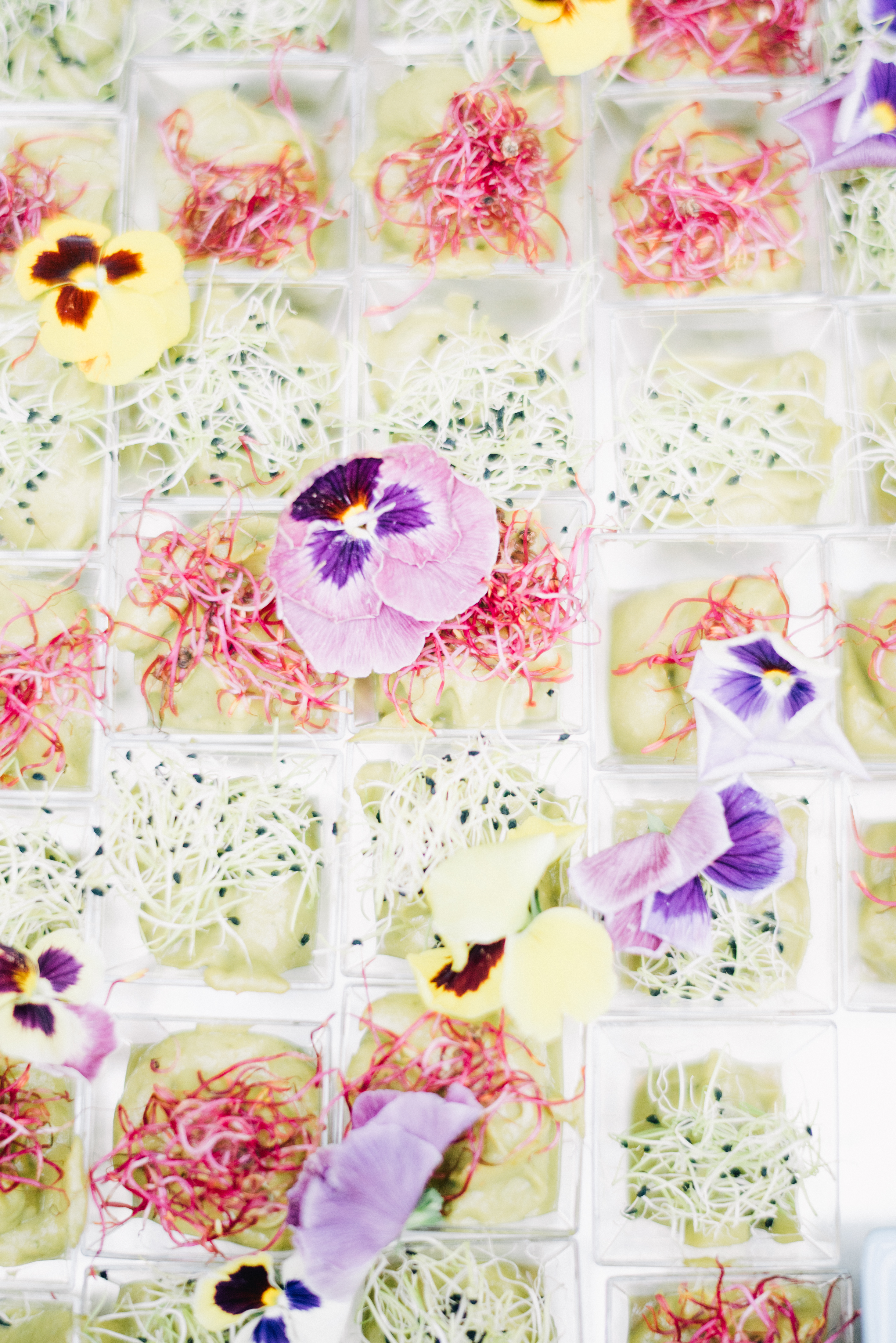 Best of the brunch
Daytime weddings have a lot of appeal, for a host of reasons: venues are almost always more affordable—and more often available—during the day; you can easily bypass booze in favor of more budget-friendly coffee, tea, and fruity mocktails; and you can take advantage of natural light to have a lower carbon footprint and lend an ethereal luminosity to your wedding photos. And thanks to Millennials (who are credited with keeping the brunch vibes dialed up in 2023), brunch weddings are enjoying their moment in the spotlight. Having a brunch reception leaves you with plenty of room for creative interpretation; maybe you'll do like vegan couple Juan and Jeschelly did and have an on-site barista, oatmeal bar brimming with tasty toppings, and mini blueberry pancakes. Or maybe your favorite vegan brunch spot will be your actual wedding venue, and guests can indulge in all your local weekend favorites, from tofu benedict to bottomless mimosas.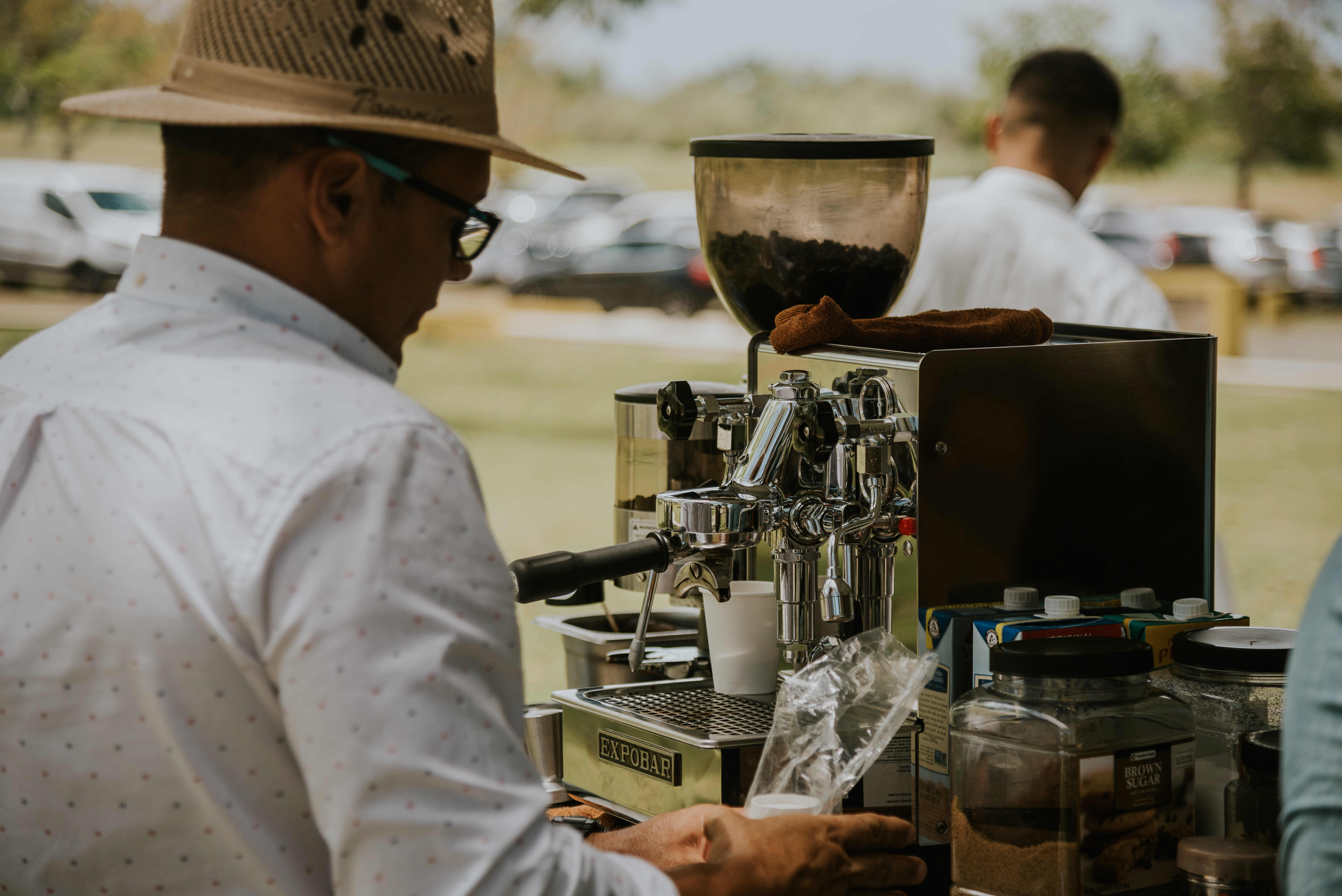 Cavalcade of flavors
We live in a world where globalism has erased international boundaries (if only virtually), TikTok and Instagram visually transport us anyplace in the world we want to go, and as a result, we've all been exposed to the diverse and captivating food cultures thriving around the world. It seems that everyone—and especially vegan foodies—knows their gochujang from their fermented black bean paste, and their injera from their chapati. Why not serve up those vibrant flavors and textures at your wedding? For couples who love to travel, building a travel theme into your menu helps personalize the experience, especially if you spotlight regional dishes from destinations you love. Going for a Mexican menu? Hire a mariachi band to serenade you while you eat and serve frosty margaritas and aguas frescas. Considering Ethiopian? Serve your piquant wats and tangy injera on individual plates and end the meal with a traditional coffee ceremony. Bringing on the flavors means bringing on the fun—something every wedding can benefit from.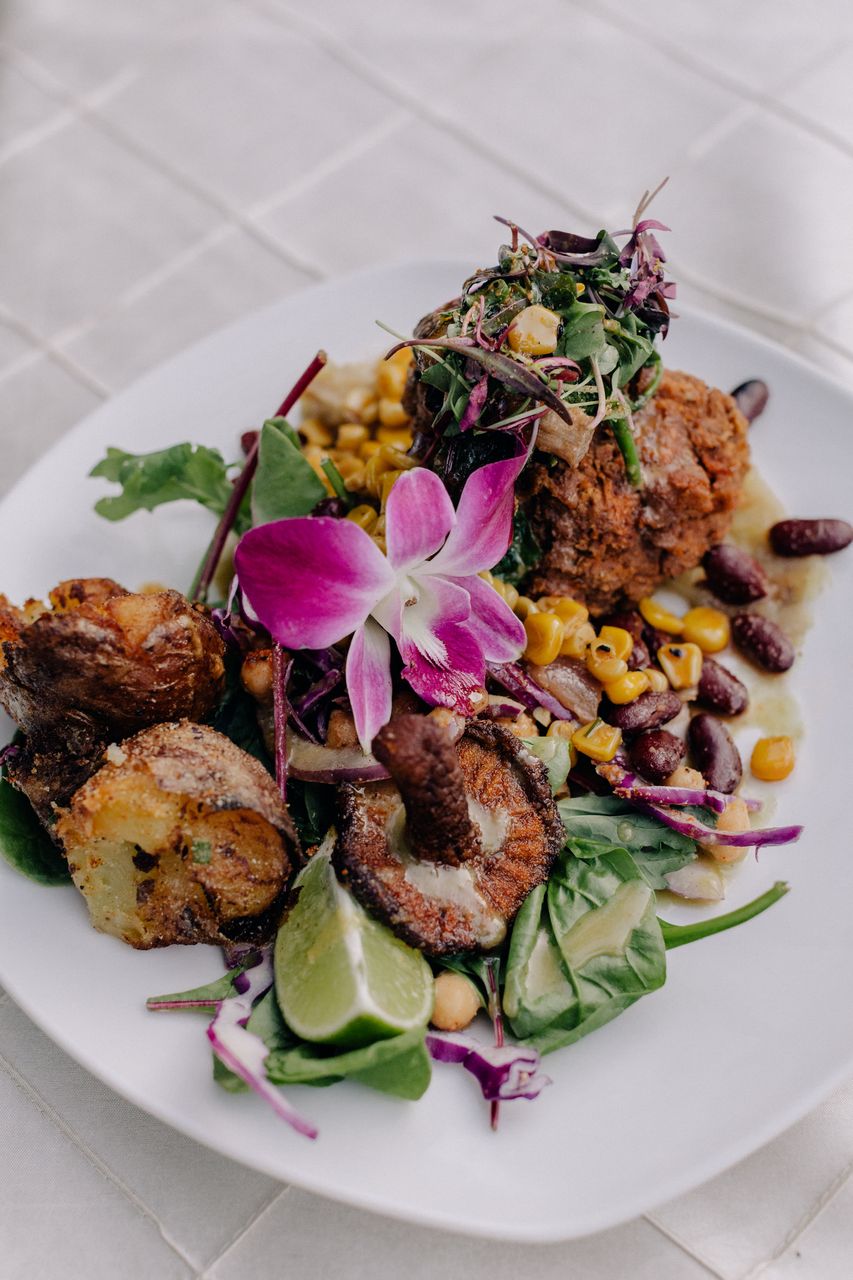 A taste of nostalgia
Pop tarts. Grilled cheese sandwiches. Pizza bites. Sloppy Joes. Remember those comforting treats from childhood? Well, they're making a comeback, and they're coming in extra strong at weddings in 2023! We're talking elevated vegan versions of those finger-lickin' classics you enjoyed as a kid, integrated into your actual wedding menu or served as late-night grazing snacks for guests who've worked up an appetite grooving on the dance floor. This trend offers yet another opportunity to tell your guests something about who you are, both individually and as a couple. Maybe you grew up on Grandma's jello, and you've veganized it with agar-agar and tucked the updated version of her classic recipe into your guests' swag bags. Or maybe you and your partner bonded over a shared love of mac and cheese and want to share that part of your story with your invitees. Personalize it, amp up the comfy vibes, and sink into the feeling of home. That's what marriage is all about!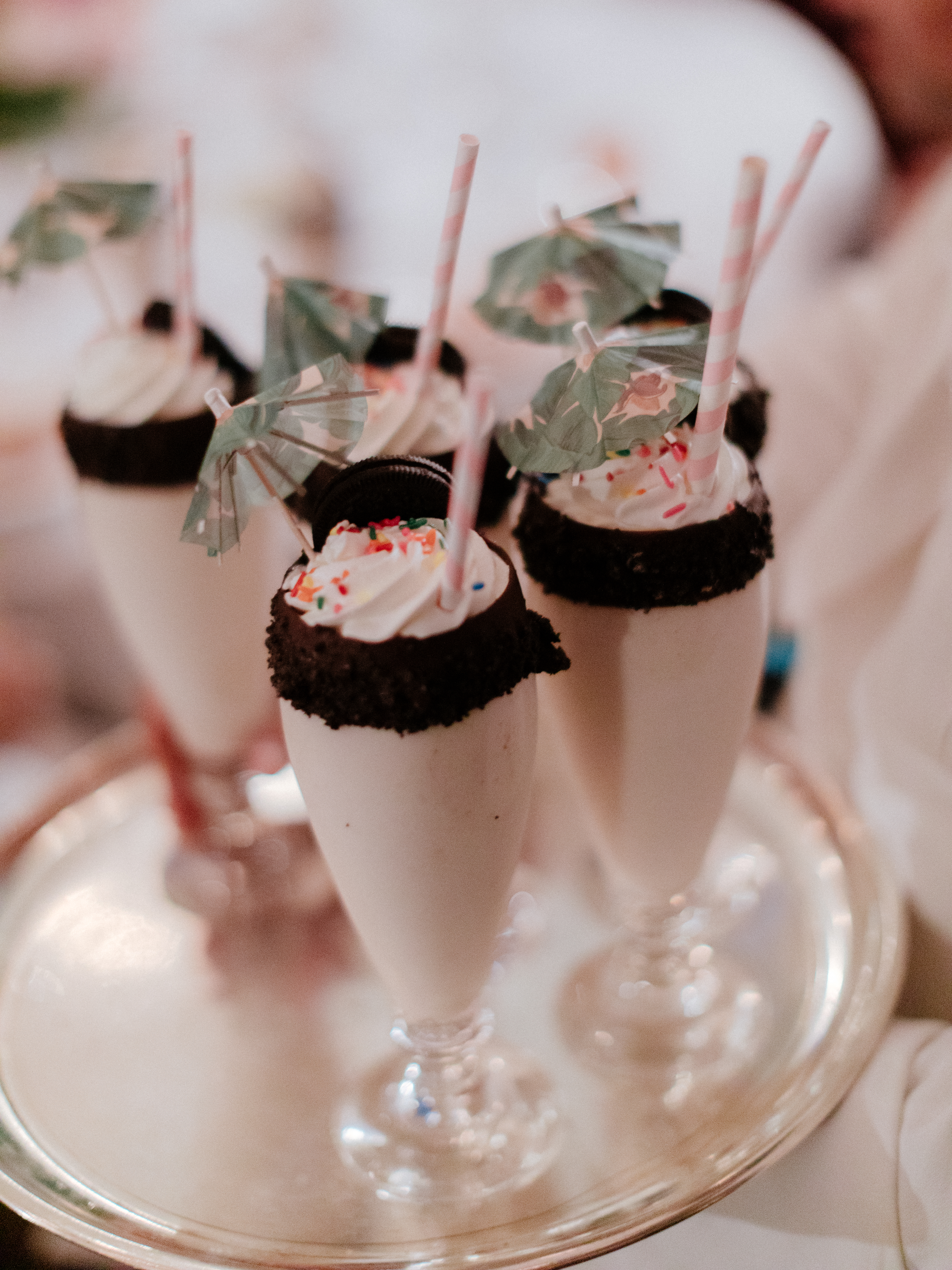 Buzzed without booze
Gen Z has spoken: they don't want your tired old alcoholic beverages! And thanks to the success of Dry January and the growing acceptance of legal cannabis, there's been a cultural shift away from booze at weddings and toward creative elixirs that have all the nuance and complexity of a craft cocktail with none of the liver-taxing side effects. That's not to say that weddings in 2023 won't be without a festive buzz; CBD and THC-infused drinks will be taking up space on the drinks menu at many a wedding this year, alongside artisanal zero-proof aperitifs, alcohol-free sparkling wine for those traditional toasts, and locally crafted kombucha on tap. Plus, embracing this trend increases the odds that your guests will say yes to the day-after brunch you're hosting, because—hurray—no hangovers!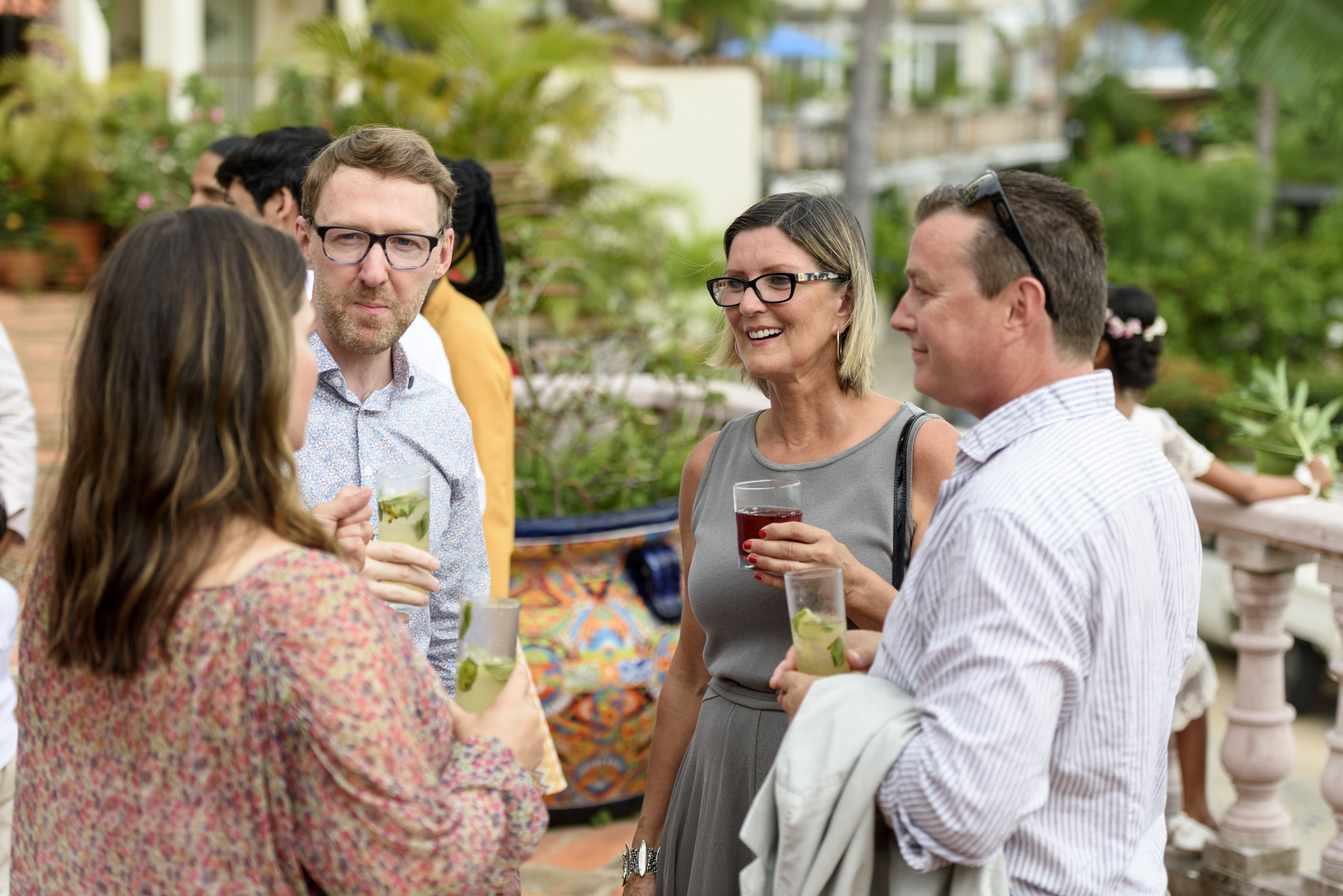 Want more vegan weddings?
You're going to love our Great Big Vegan Wedding Idea Book!