Wedding rings aren't just a pretty piece of jewelry that we wear to signal to the world that we are off the market; their shape, the simple circle, is an ancient symbol representing an eternal bond. Like the figure eight symbolizing eternity, there is no beginning and no end; just a never-ending loop that mirrors the forever commitment you make to each other when you stand at the altar and slide the ring on to each other's finger.

When it comes to what you wear on your finger to make that powerful statement, there is no shortage of options, beginning with metals: gold, rose gold, silver, and platinum are popular choices. And then there are the optional adornments; will you engrave yours with your betrothed's initials, or maybe a meaningful word or phrase? Or perhaps you'll choose to embellish your rings with precious or semi-precious stones. And you thought this was the easy part of the getting-married process!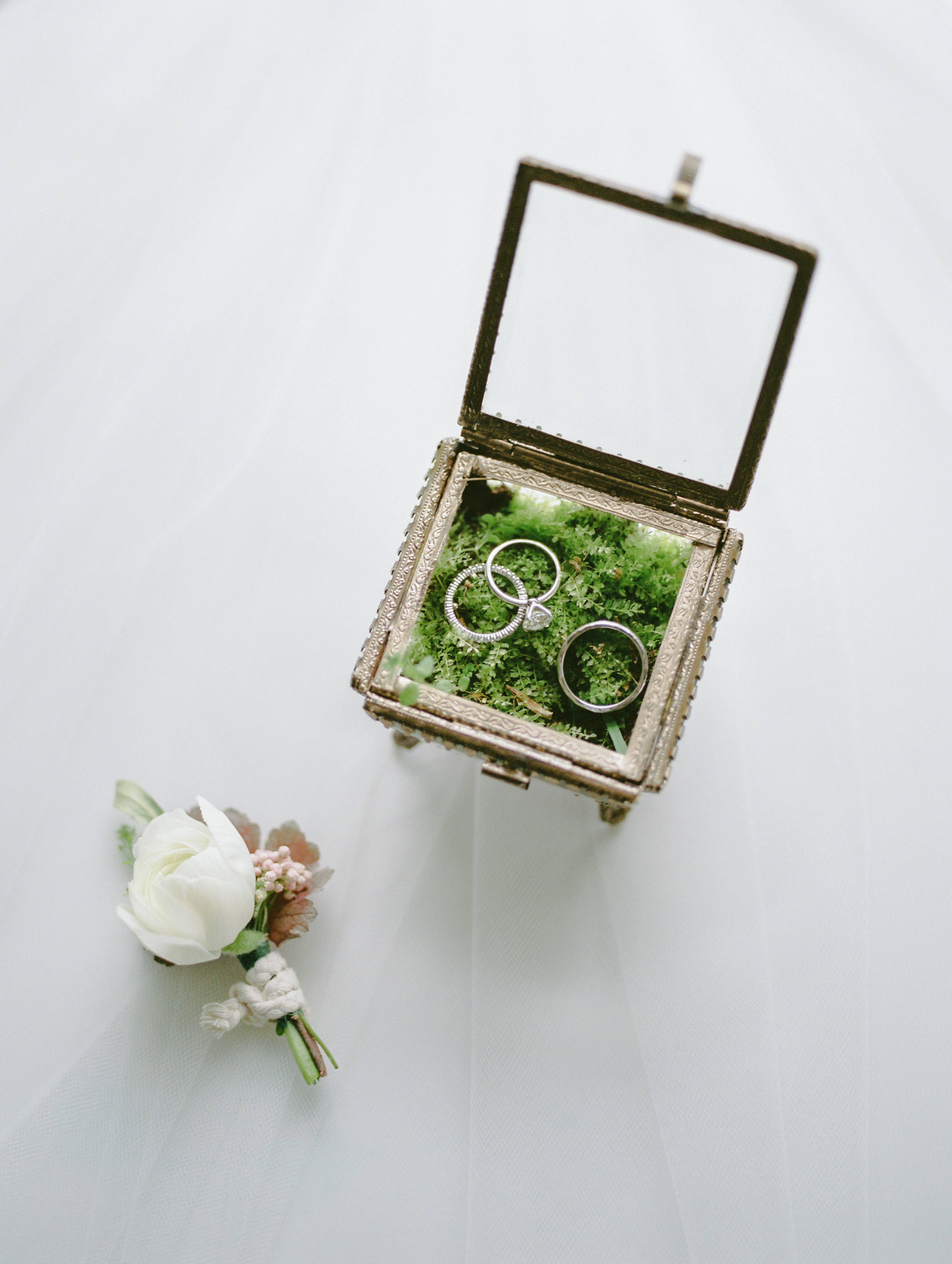 Well, as if the process wasn't already full of enticing possibilities, we're throwing some more into the mix. Today, you have options that extend beyond the basic and into the realm of the truly unique. We're talking alternative materials, unconventional designs, and—perhaps most important—ethically sourced materials that harmed neither animals nor humans in the making.
These five different ring ideas each have their own appeal. Which, if any, would you consider?

All that glitters
Fact: almost all gold is recycled at some point in its life, and sometimes that means just weeks after it was mined by a big corporation using unethical mining practices. There are lots of crafty loopholes that obscure the true nature of the industrial mining complex, which often includes unfair labor practices, unsafe working conditions, and employee exploitation. Some jewelers are veering away from (or opting out of) recycled gold and working with Fairmined certified gold, which guarantees good wages for gold-industry workers. We love the way this ethos is woven into the jewelry at Vermont-based W.R. Metalarts, who are dedicated to ethical, sustainable, and eco-friendly custom jewelry, including bespoke wedding rings.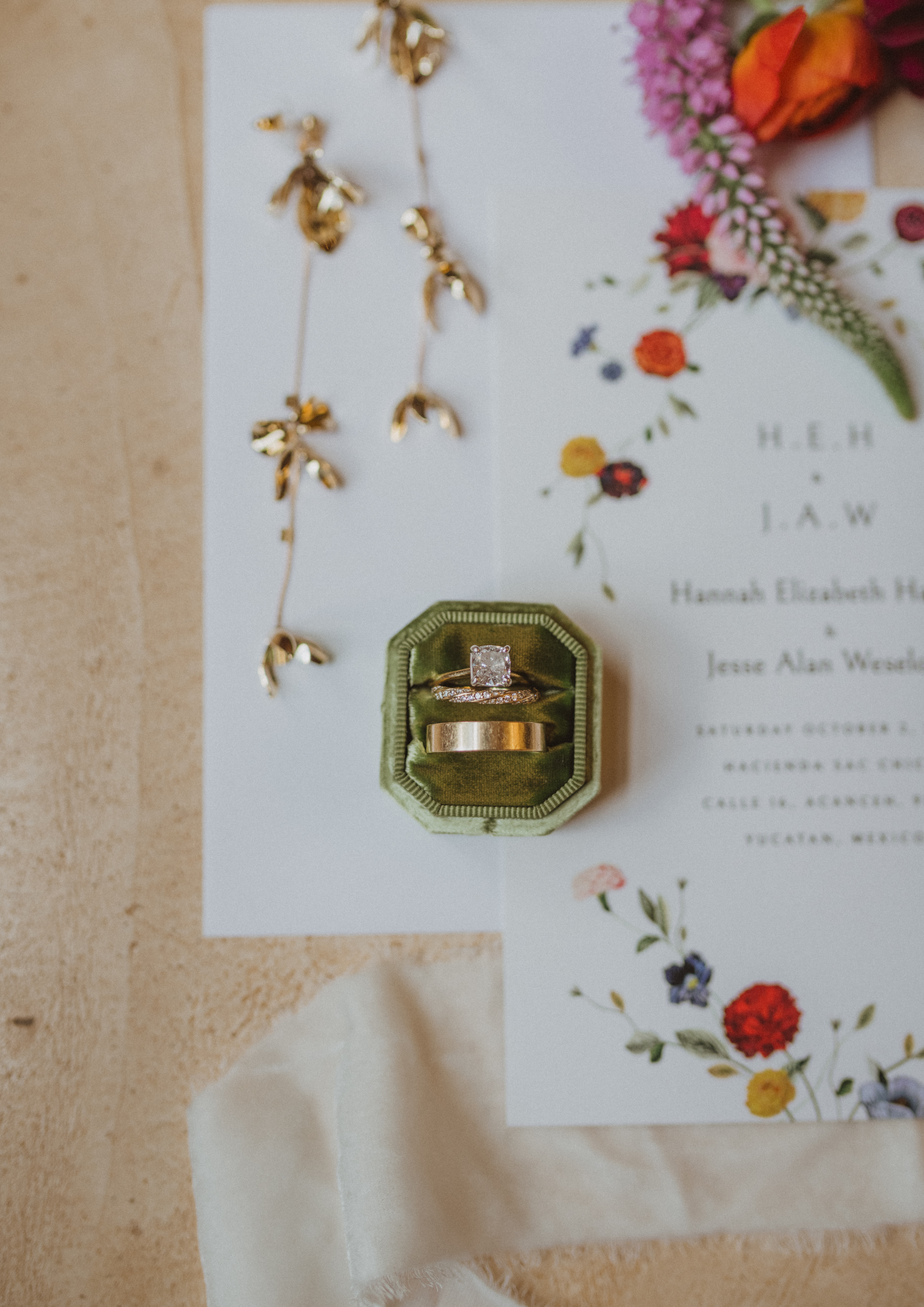 Count the rings
If you've ever sat in an old wooden rocking chair and appreciated the smooth, worn-in arm rests and rich color of the grain, you'll understand the appeal of wooden wedding rings. They're considered earth-friendly because wood is a renewable resource, but if the idea of cutting down a tree to create your dream ring doesn't feel right, all hope is not lost. Many ring makers specializing in wood rings use reclaimed or found wood, and can also transform any piece of wood of significance to you into something you'll love looking at and wearing for years to come (but, sadly, not forever; wood is more fragile than metal). Side perk: wood rings aren't sensitive to heat fluctuations and don't get too hot or too cold, and have an earthy, grounding feel.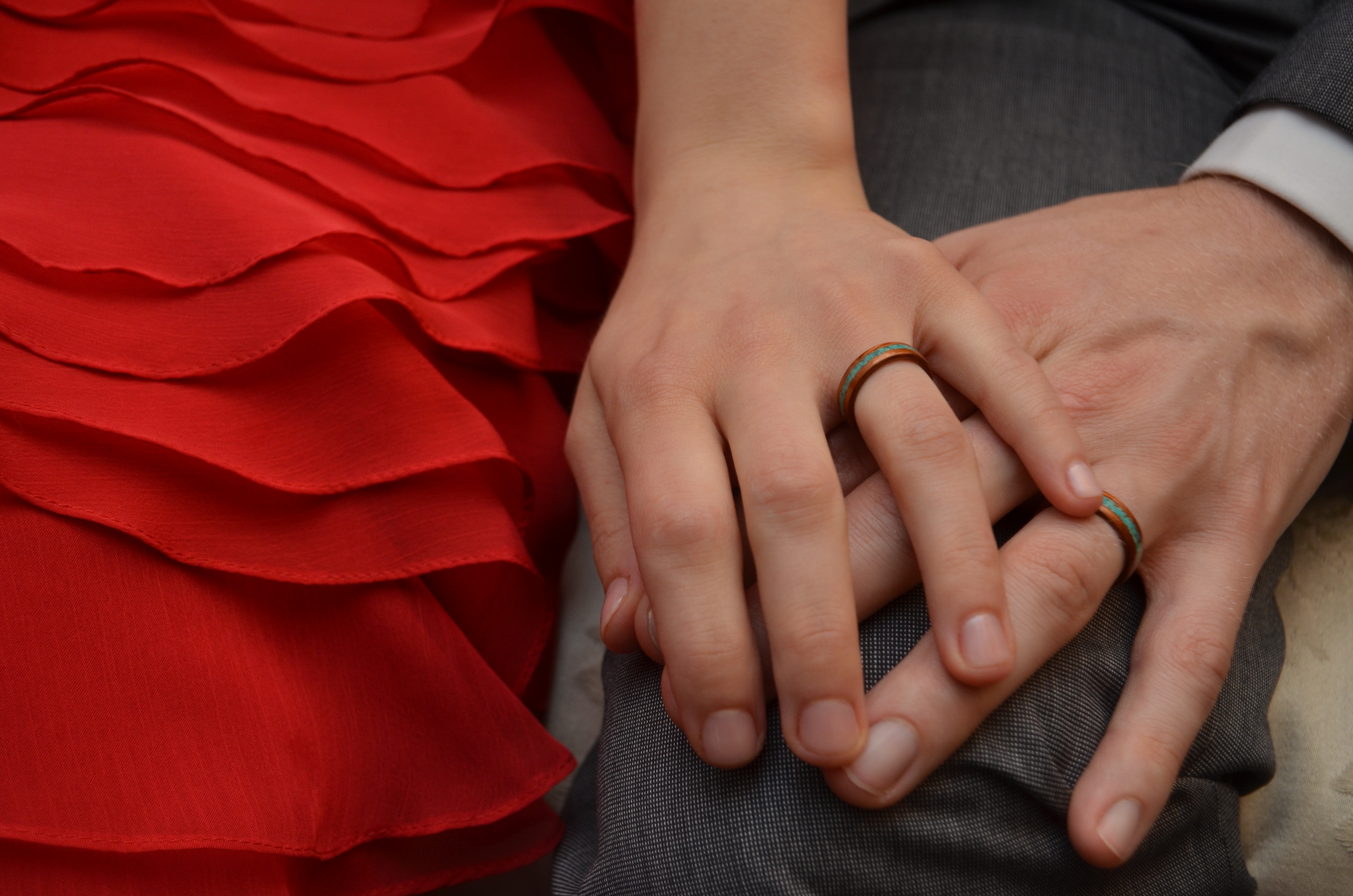 Something old
Whether you've inherited your grandparents' wedding rings or stumbled upon some glorious finger bling at your favorite vintage shop, choosing pre-loved wedding rings is one stellar option for eco-conscious couples. When you buy vintage or antique jewelry, you're pulling something out of the waste-stream and giving it a new life, and thus creating an almost non-existent carbon footprint. And there's more good news: when you choose something from an earlier generation, you get a story, history, and a unique piece of jewelry that you're unlikely to ever see worn by anyone else. If this idea appeals to you, make sure to bring your family into the fold; they may surprise you with the news that they've been waiting for this moment to share a precious family heirloom with you.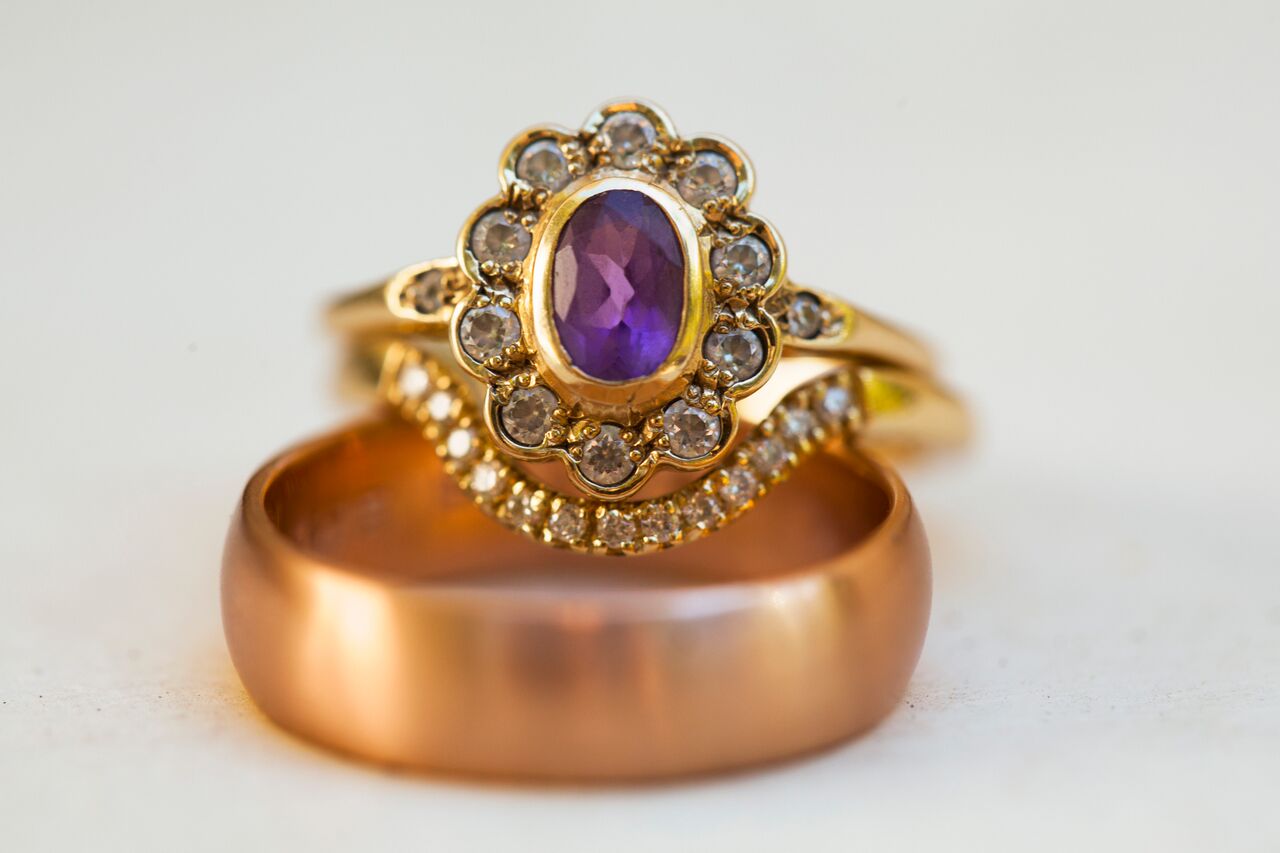 Silicone surprise
Silicone is plastic-like in look and feel, but unlike the stuff made from unsustainable and non-renewable petroleum, silicone is made from silica found in sand and is both recyclable and sustainable. This is great news for athletic couples who want a statement ring that matches their active lifestyles; silicone can handle anything you throw at it: water, heat, cold, and yes, sweat! They're durable and flexible, and perhaps best of all for active types, they're so lightweight that wearing them lends a barely-there feeling, which is perfect for all of your outdoor adventuring, whether it's rock climbing, weightlifting, paddleboarding, or bike riding. We're fans of Qalo silicone rings, which come in so many cool styles and colors, many of which are engraveable. Truly unique!
Everlasting love
Nothing says "I pledge to love you forever" like a wedding ring you've had tattooed onto your finger. Tattoos are so ubiquitous and mainstream these days that your family most likely won't even bat an eye at your choice, and you have endless opportunities to make your design uniquely you and uniquely representative of your special bond. Keep in mind that not all tattoo ink is vegan; some, if not most, tattoo ink contains gelatin or other animal derived ingredients, so seek out your local vegan tattooist for peace of mind (and peace on your fingers!).
Want more vegan weddings?
You're going to love our Great Big Vegan Wedding Idea Book!