Once upon a time, if you wanted a vegan wedding cake, you either made it yourself or settled for a quirky confection from the local whole-foods baker who substituted carob for chocolate (why?!) and made the frosting from nut butter and agave. Thank goodness we live in a time of plant-based abundance where buttercream frosting made with real vegan butter and fluffy swiss meringue (love you, aquafaba) adorns spongy cakes made without eggs (or carob).

If you're looking for vegan #weddingcakeinspo, we've got it. From LA to London, the vegan wedding cake you dream of awaits. Which would you choose?
10 Vegan Wedding Cake Bakers We Love
Greenberg and Co Cakes
Sydney, Australia
Coconut Salted Caramel. Red Velvet Raspberry. Almond Strawberry. If you're not swooning yet, one look at Greenberg and Co's namesake confections and you will be! And besides vegan cakes, they also specialize in gluten-free baking, so it's basically a dream come true for brides and grooms with food allergies.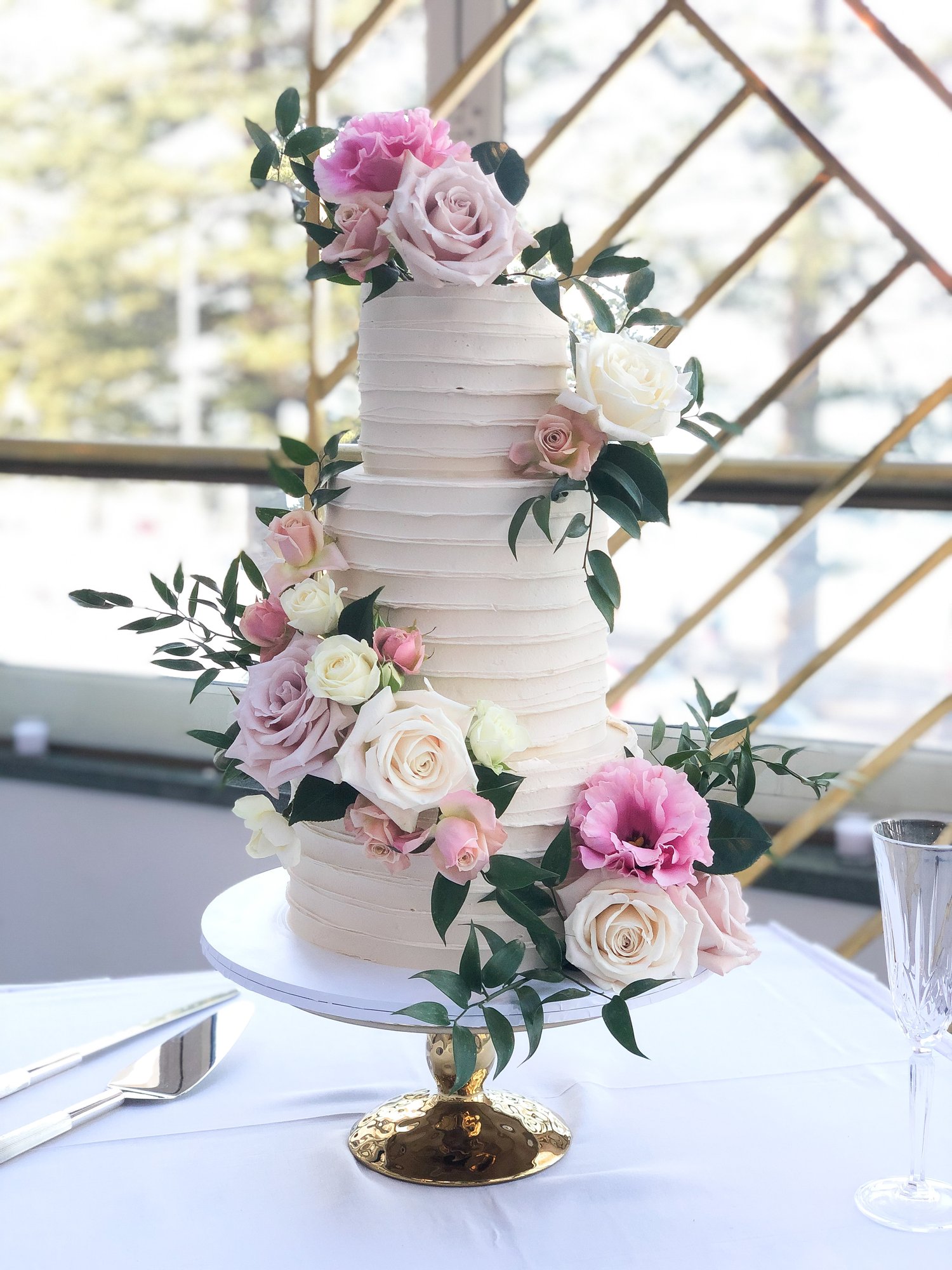 Crust Vegan Bakery
Philadelphia, PA
This woman-owned-and-operated bake shop is legendary in Philly, not just among vegans, but with anyone and everyone who loves a high-quality sweet treat baked with care. They excel when it comes to cake decoration, using gorgeous fresh flowers to add a real wow factor and not shying away from bold colors. Red frosting, anyone?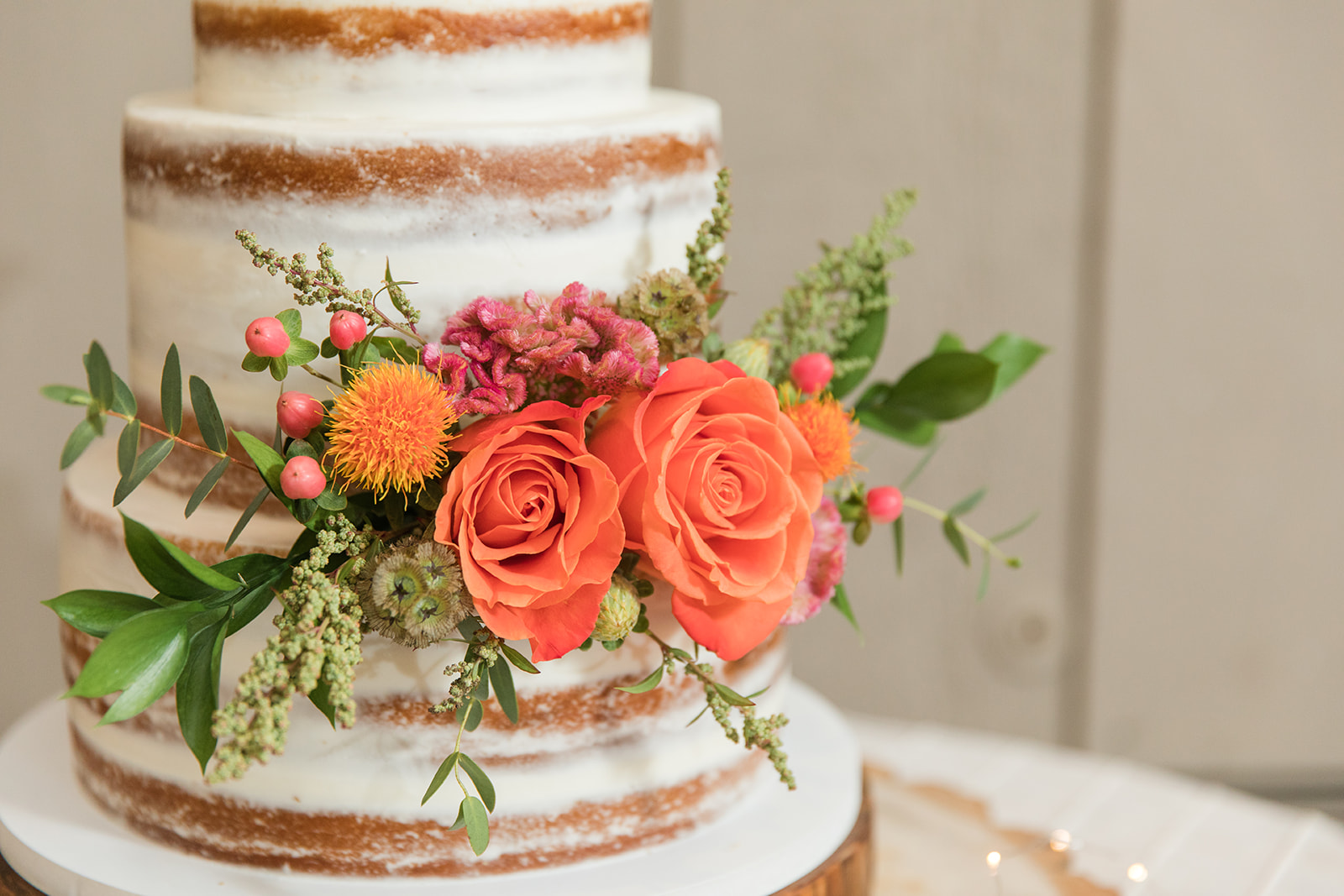 Dear Friend Bakery
London, UK
Dear Friend was started as a home-baking experiment during the covid lockdown and morphed into a professional wedding cake enterprise. Today it's the favorite among vegan influencers (including blogger and cookbook author Tomi Makanjuola, aka The Vegan Nigerian) but you don't have to be one to fall in love with her confections.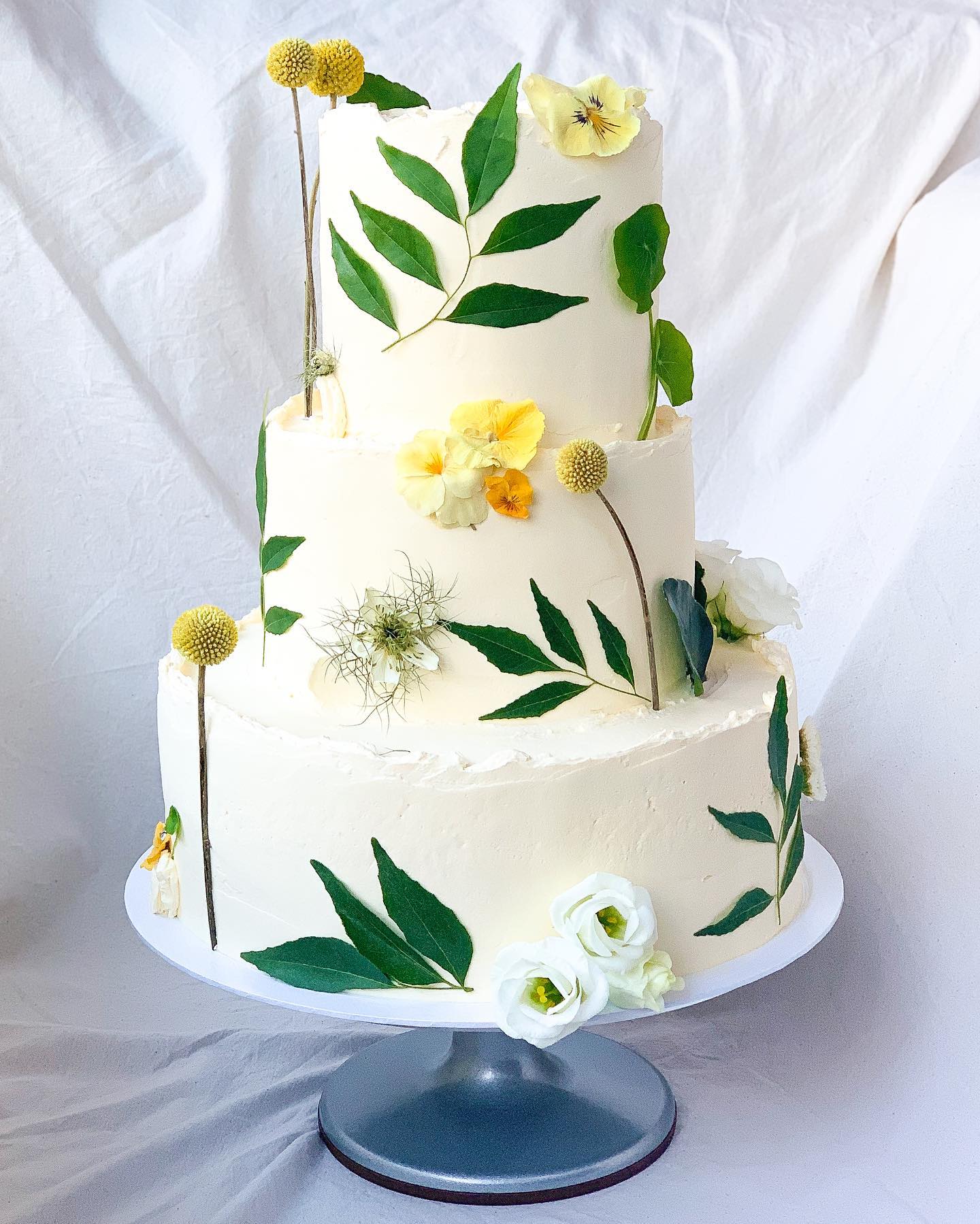 Pure Vegan Cakes
West Palm Beach, FL
Her cakes have won over celebrities like Tabitha Brown and the Michael Jackson of Caribbean music, Machel Montano, and it's no wonder; they are at once beautiful to look at and exquisite to taste. We love that owner Sira Garib's cakes are always vegan, and that she doesn't shy away from challenges including sugar-, gluten-, and nut-free cakes that everyone can enjoy.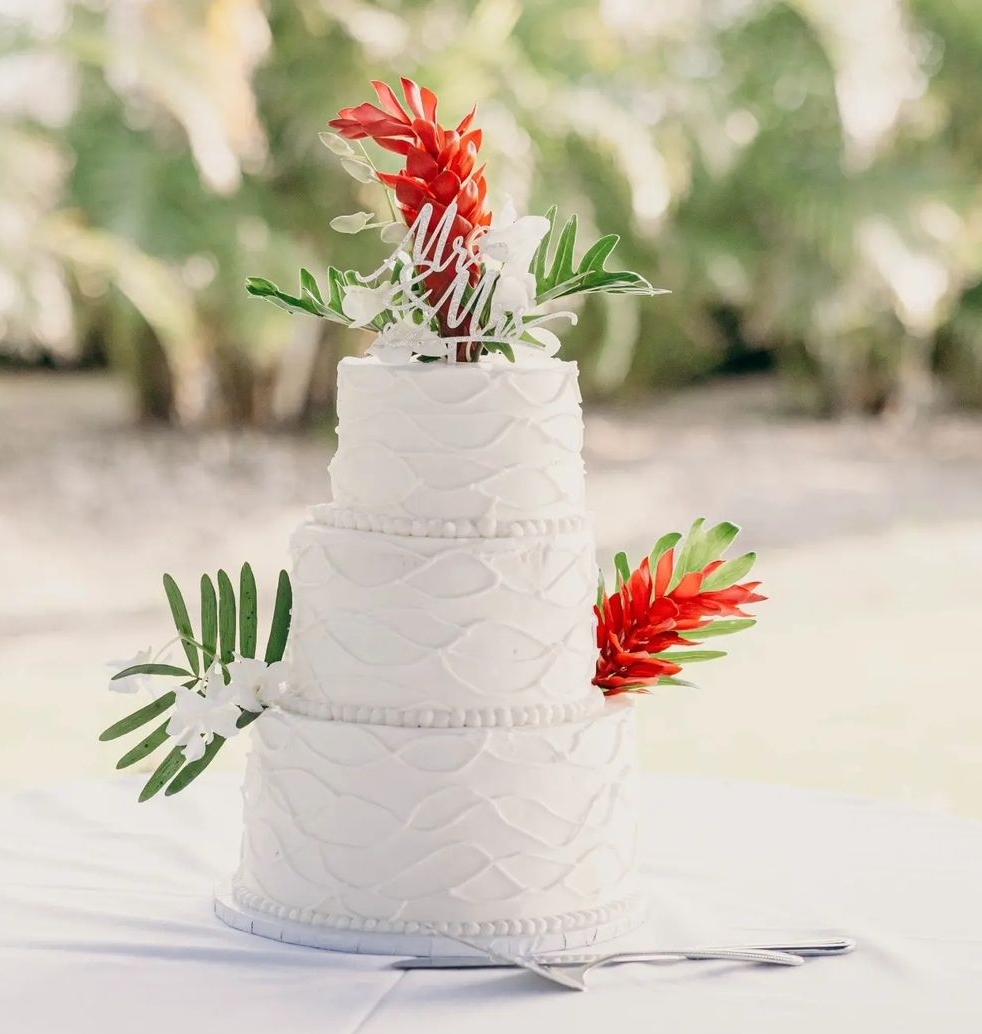 Yvonne's Vegan Kitchen
Pasadena, CA
Chef Yvonne Ardestani is Le Cordon Bleu trained, and has a passion for veganizing classic dishes, including wedding cakes, which she bakes with a gluten-free twist. Her bespoke creations can be as simple or as fanciful as her clients desire, whether adorned with fresh succulents and flowers or simply frosted with dramatic ribbons of cream cheese frosting.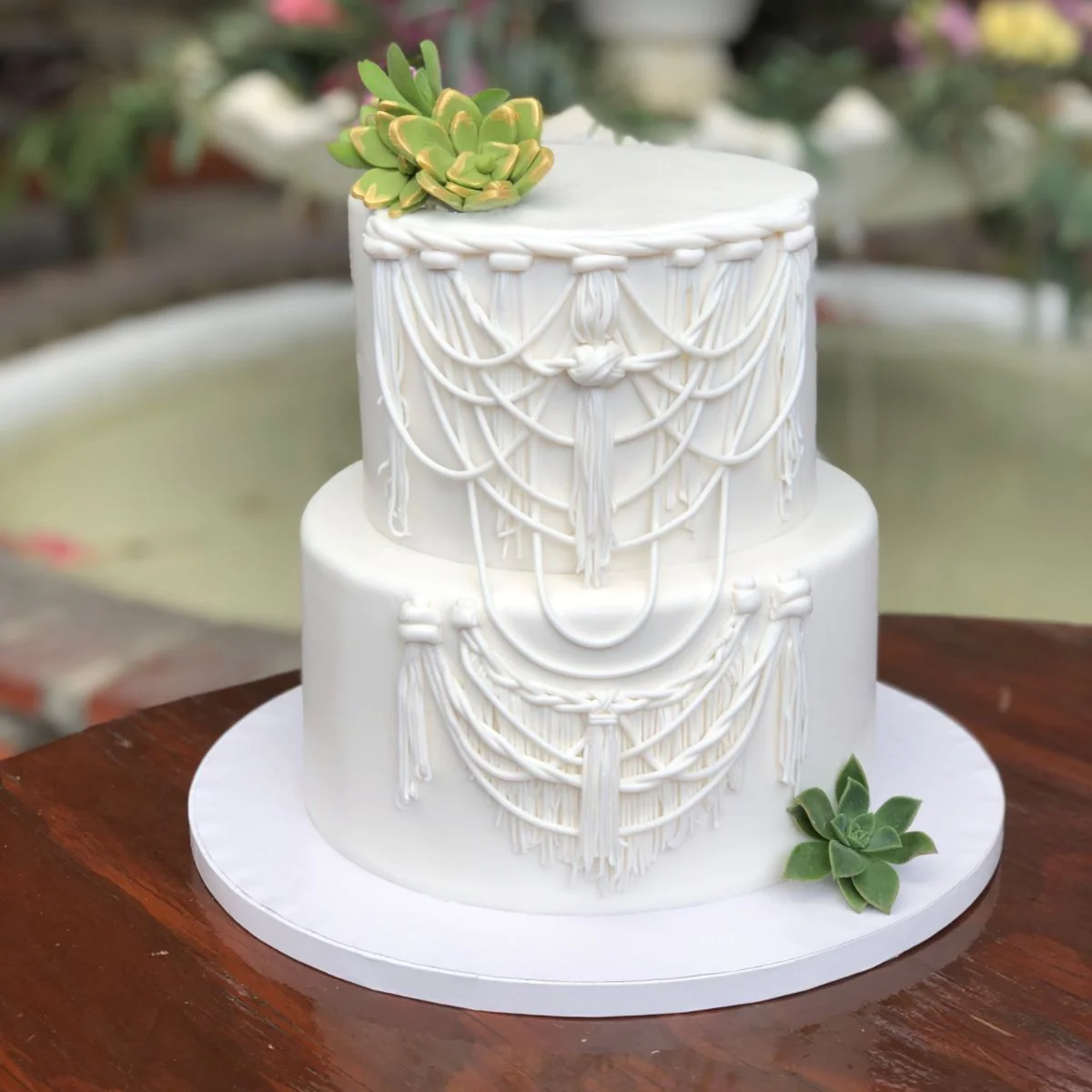 Sweet Maresa's
Kingston, NY
Their macarons are the stuff of legends, but this cult-favorite bakery also creates custom wedding cakes for clients in the know. They're known for their high quality ingredients, including house-made butter and from-scratch jams that feature in many of their delectable edibles. Our advice? Order a cake, plus macarons as wedding guest swag.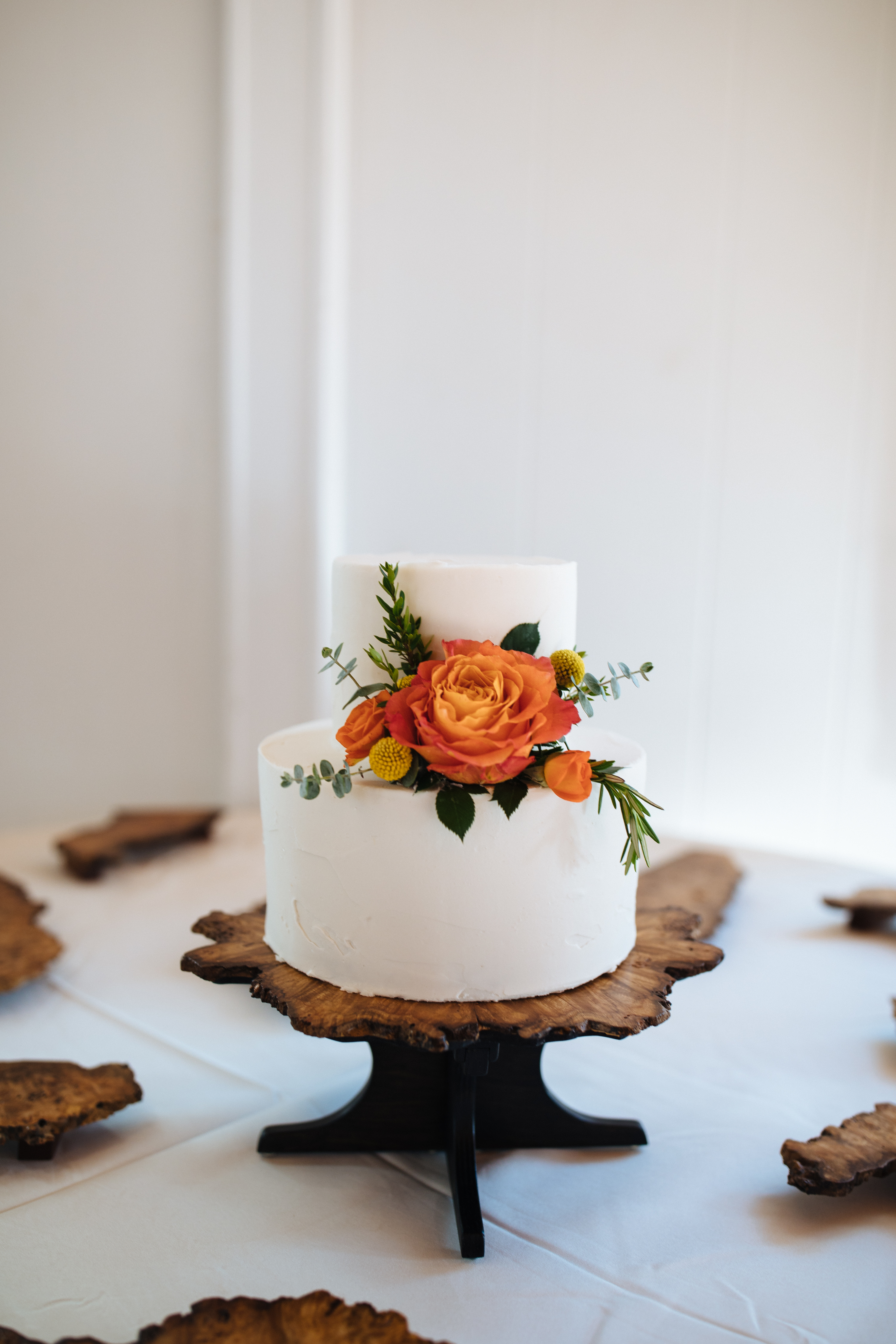 Karma Baker
Westlake Village, CA
This southern California bakeshop celebrates its 10th anniversary this year, and its longevity is due in large part to founder Celine Ikeler's passion for creating incredible sweet treats that are always vegan and made without gluten. Stacked and tiered cakes come in a variety of flavors, but they're always stylish and delicious.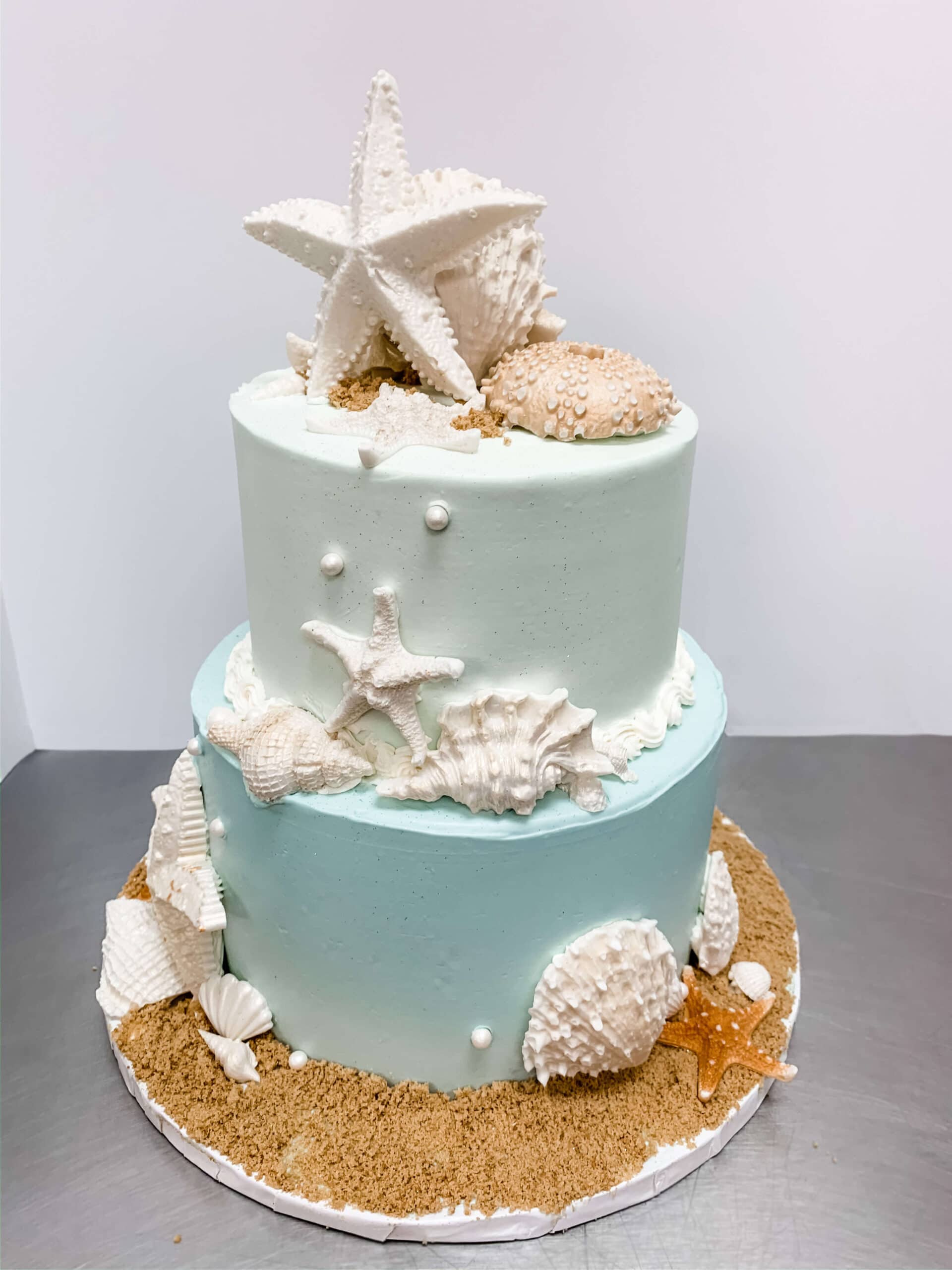 Heart of Cake London
North London, UK
Lizzie Cope launched her vegan microbakery back in 2016 and bakes zero-waste, eco-friendly values into every one of her dazzling vegan creations. With flavors ranging from maraschino cherry to maple pecan, there's something for every couple. Oh, and she also specializes in macarons and tiramisu!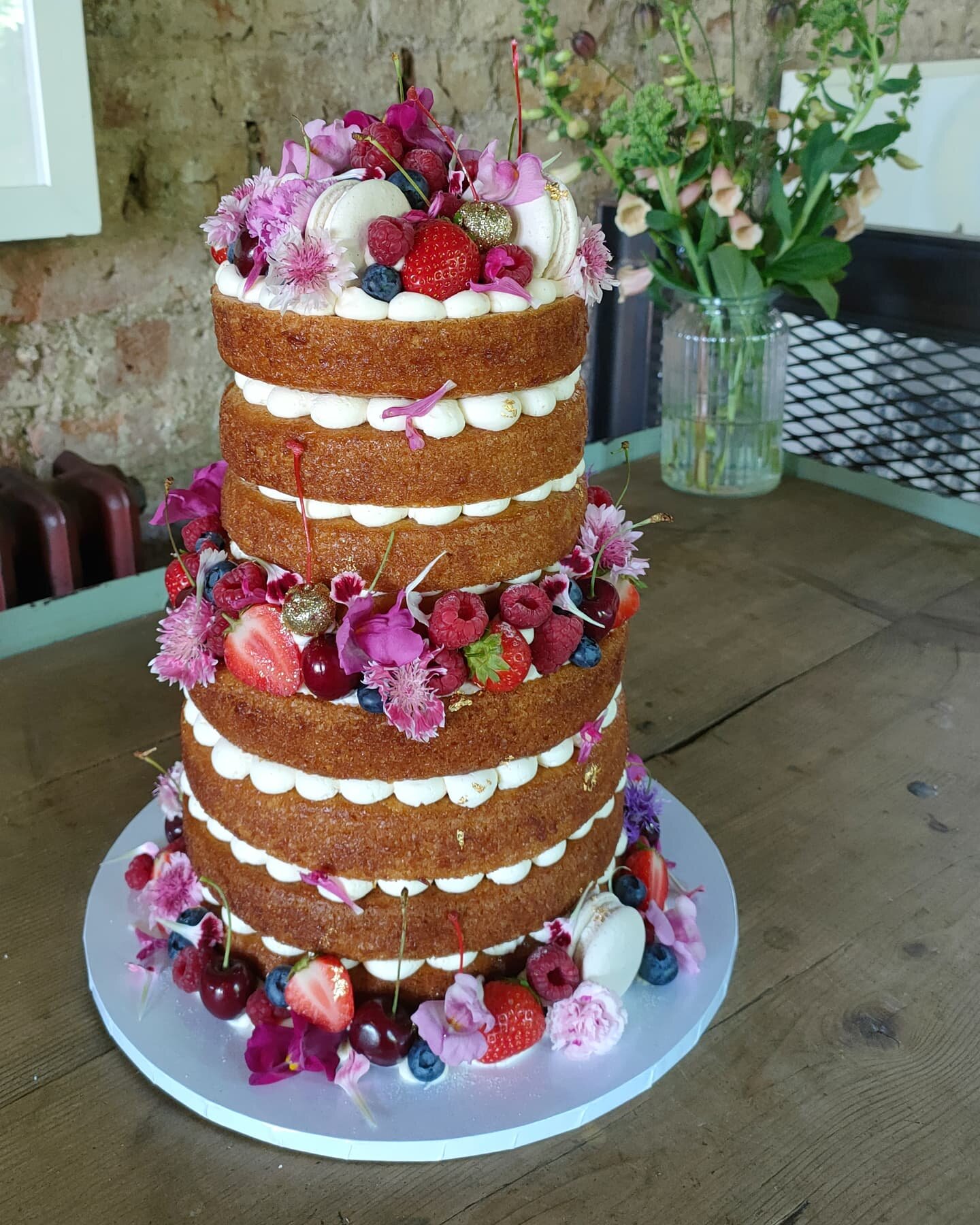 Glenda's Healthy Kitchen
San Juan, Puerto Rico
Puerto Rico's premier vegan baker creates stunningly gorgeous cakes that have non-vegans raving, but it's the artist's hand that gives these beauties their extra wow factor. Think strawberry shortcake flavored layers covered in Italian meringue buttercream decorated with a flourish of edible sparkles and colorful dramatic flair. They're almost too amazing to eat! (Almost.)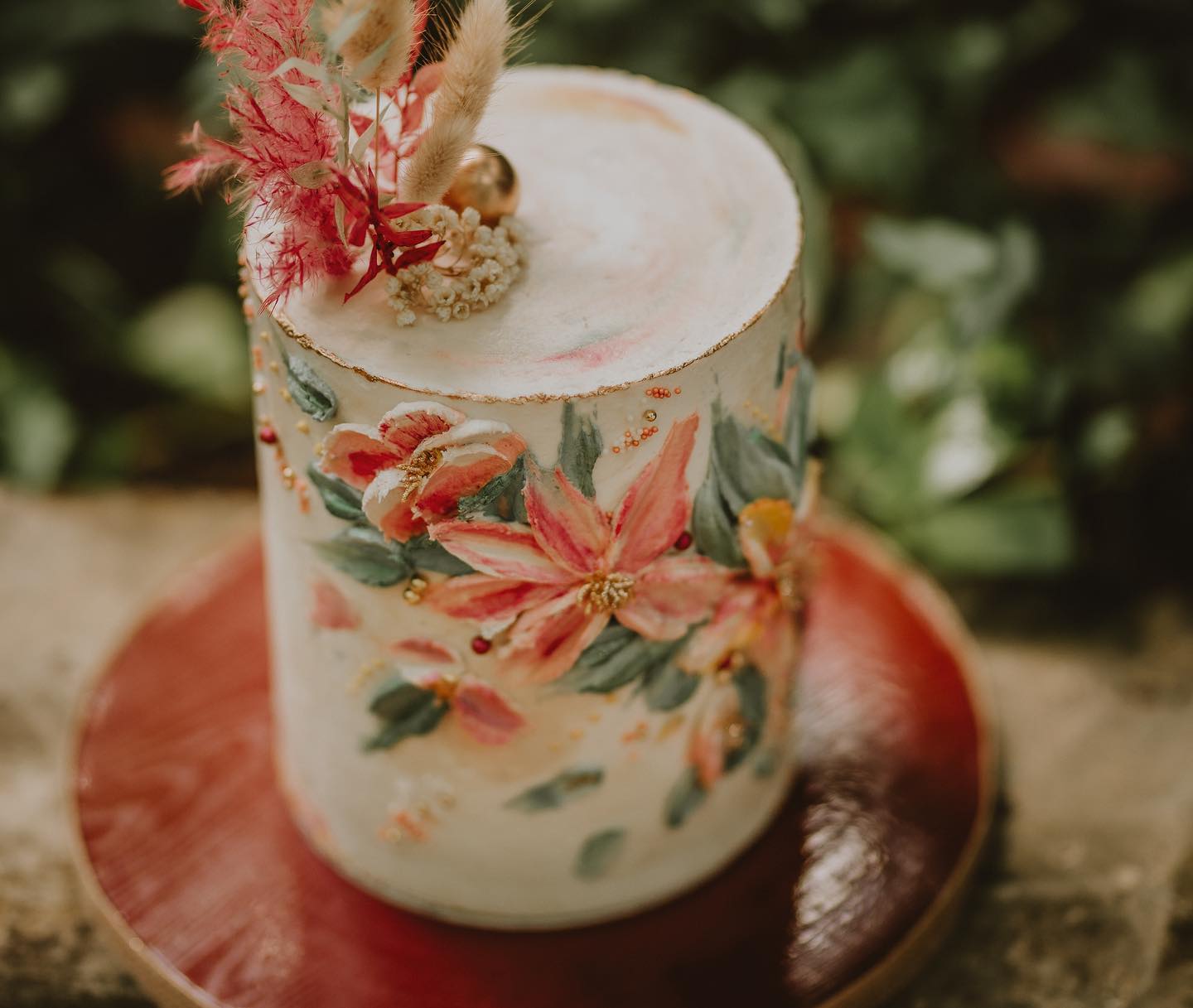 Plant Baked By Sarah
Baltimore, MD
Sarah Greene launched her vegan baking brand after struggling to find a vegan baker for her own wedding cake (and subsequently making cupcakes herself). And when a self-described perfectionist is baking your cake, you are all but guaranteed a gorgeous, perfectly baked confection on your big day.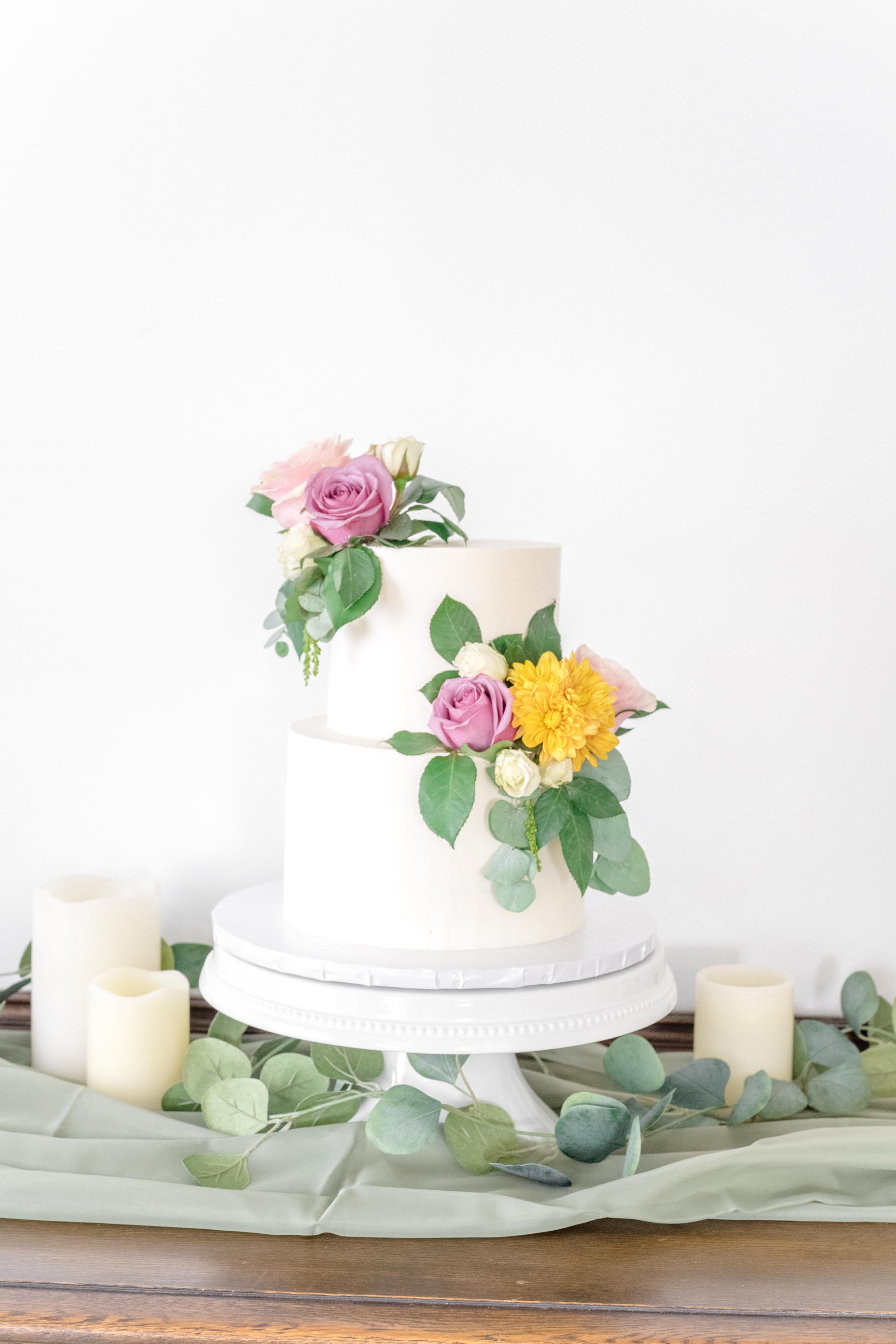 Want more vegan weddings?
You're going to love our Great Big Vegan Wedding Idea Book!