Some vegan couples bond over a shared love of animals, a joint passion for fine dining, or a similar political outlook. For Australians Amy Matthews and Kiya Baker, it was a mutual appreciation for Harry Potter.

It started when schoolteacher Amy posted a rainbow pin emblazoned with "Vote For Dumbledore" on a Facebook group during local elections in Perth, Australia. Kiya, a nurse, saw the post and reached out.

"During our chatting it became obvious how well we were matched," says Amy. It didn't take long before they were officially a couple.

"Stereotypes are not always accurate," says Amy, "but in our case, the stereotype about lesbians bringing a U-Haul along on the second date definitely applied."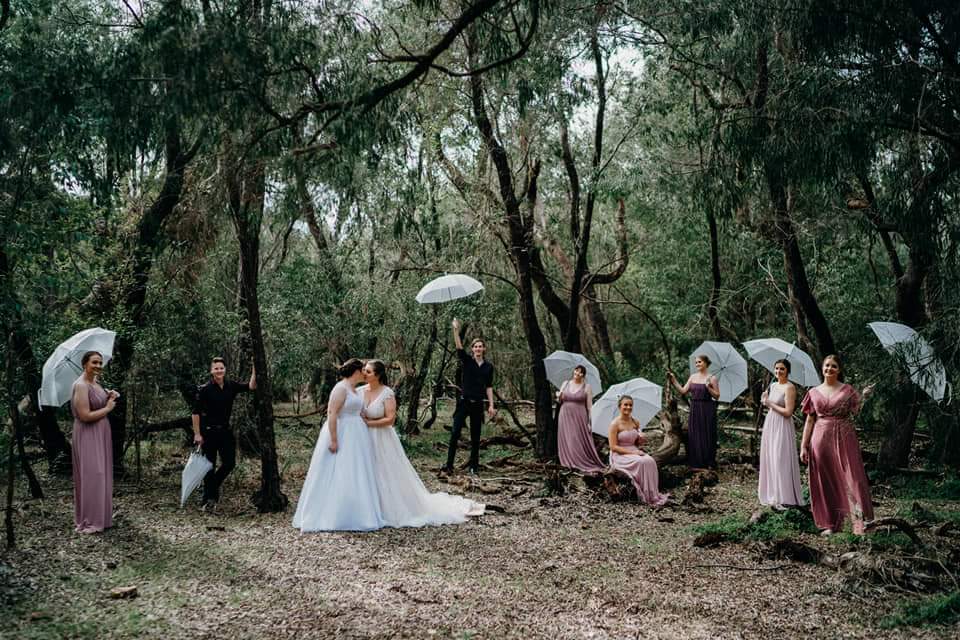 The duo wanted to marry and grow their family, but when Amy proposed, marriage equality had yet to be passed by Australian voters.

When marriage equality laws were finally updated in 2017, Amy was pregnant with the couple's first child, so they decided to push their wedding date out so the planning wouldn't feel rushed. But this left them with new priorities to consider.

"Being a young family, the challenge was then keeping the budget low," says Amy.
Stereotypes are not always accurate," says Amy, "but in our case, the stereotype about lesbians bringing a U-Haul along on the second date definitely applied."
Amy was already passionate about introducing eco-friendly elements to their celebration, and that reduce-reuse-recycle ethos fit squarely with their budget-conscious approach.

"If it was possible to be upcycled or hired, that was the only option in my mind," says Amy.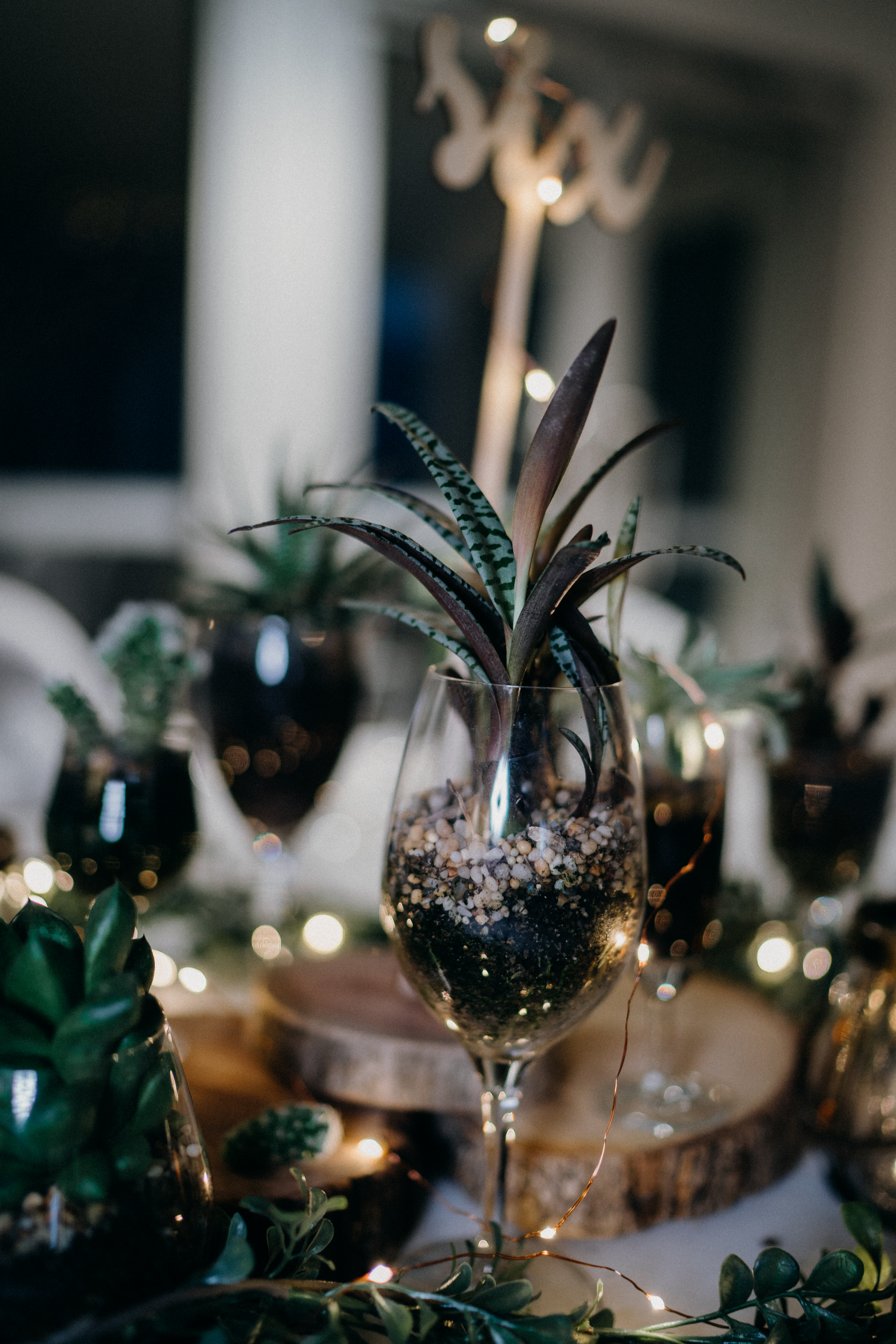 A friend's mother grew the succulents that were transformed into creative and beautiful wedding favors with the help of thrifted wine glasses, and their table seating sign was made from upcycled photo frames.

Even their wedding invites—printed on recycled seed paper that guests could later grow in their gardens—were eco-friendly. Other decorations, including centerpiece, lanterns, and fairy lights, were either hand-me-downs or borrowed.

"Being eco-friendly was my bridezilla aspect," admits Amy.

For their stunning wedding gowns that looked as if they were plucked straight out of a Disney princess film, the plan was to carry on with the green theme by buying used, but after scouring all the second-hand shops in Perth and finding nothing, a little nudge from Amy's mother helped her understand that it's possible to buy new and still retain your eco values.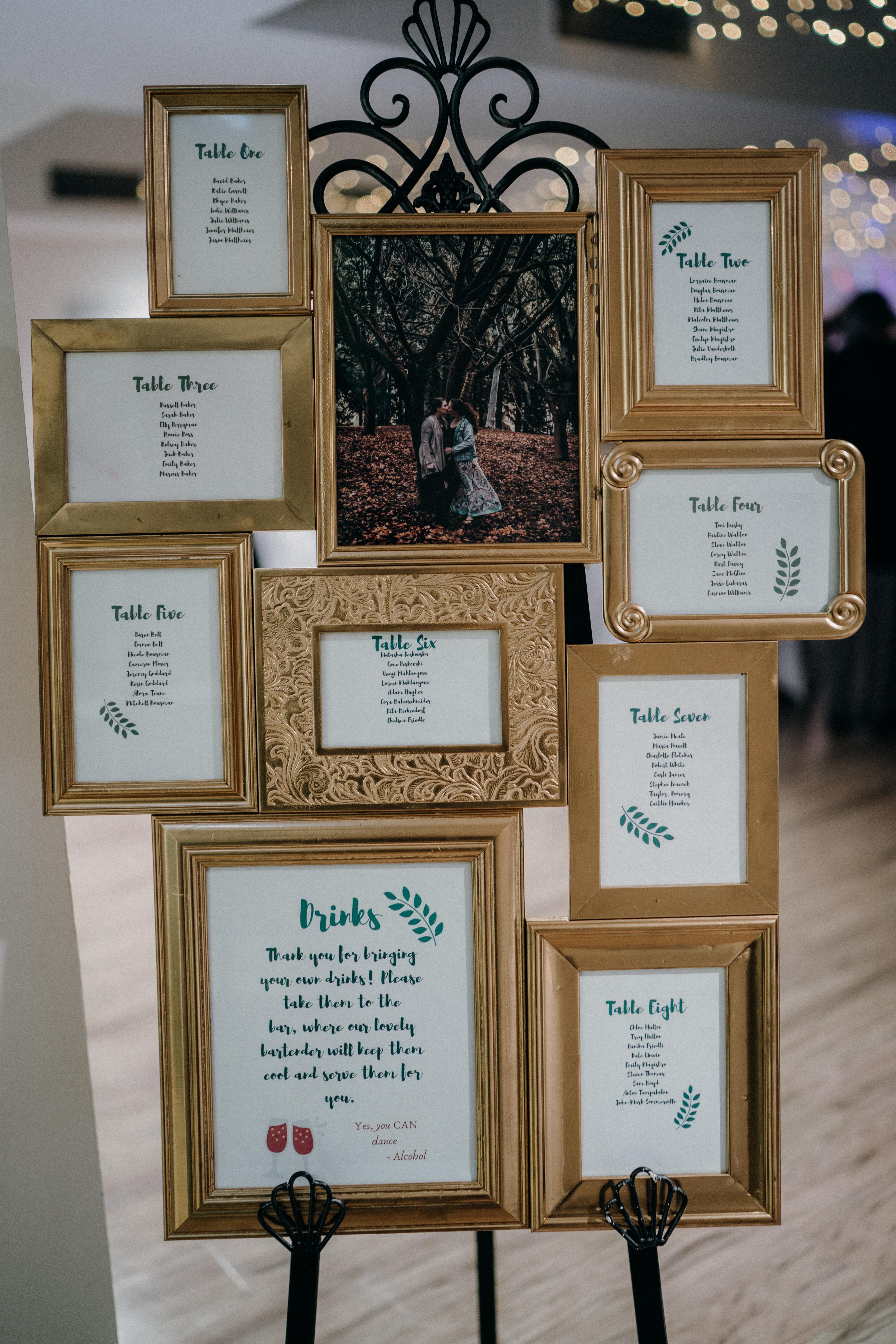 "At the last shop, my mum convinced me to try on one that I liked that wasn't second-hand. It was THE dress," remembers Amy. "I resisted getting it for a while, because I really wanted second-hand, but eventually I decided I was allowed to be selfish this one time, and that I'd sell or donate it after the wedding so that it wasn't single use—which I did."

When it came to their unique wedding location, it was Kiya—who has a soft spot for caves—who took the reins. "Incorporating a cave was one of the only things she wanted for the wedding, so we made it happen," says Amy.
And it just so happened that Crystal Cave in Yanchep National Park just north of Perth was oozing with enchanting ambiance so fantastical that it could easily function as the backdrop for a film centered on wizards, witches, and warlocks.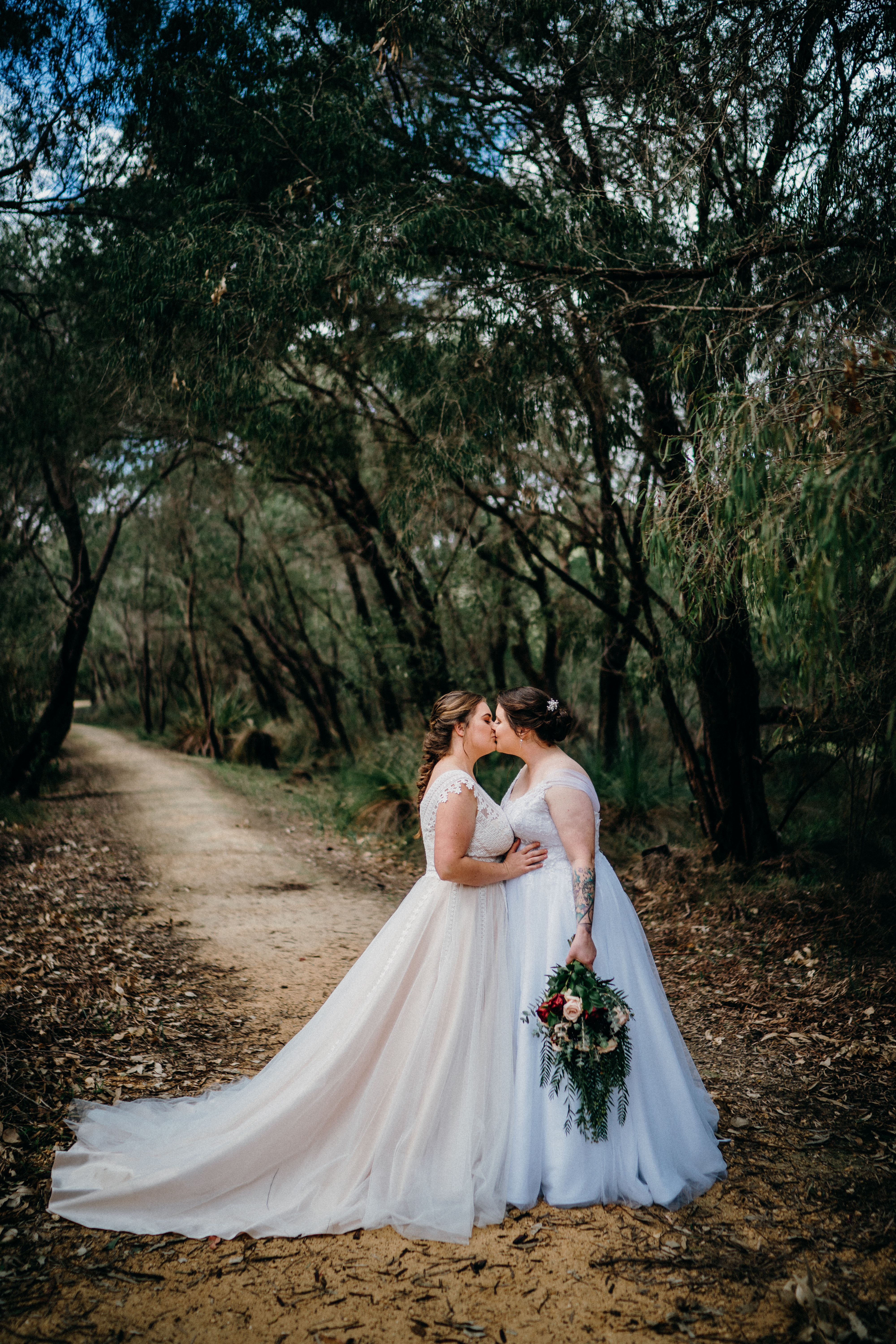 As they walked down the aisle, Kiya and Amy were serenaded by an orchestral version of Taylor Swift's "Love Story," with its romantic fairytale lyrics and catchy melody.

"Every time it plays it takes me back, and we're big TayTay fans, so it plays a lot," says Amy.
Their wedding menu fit with the charmed theme of their celebration, with a dreamy buffet—think creamy red pasta, Wellington with mushroom gravy, and pumpkin-roasted nut salad with avocado dressing—by a vegan catering company, and the scrumptious array of dishes had even non-vegan guests raving.
"I was confident that hiring a vegan catering company would yield better results than getting a regular restaurant to provide a vegan menu," says Amy. "And I wanted to support a business that aligned with my values. Kind Culture did a brilliant job!"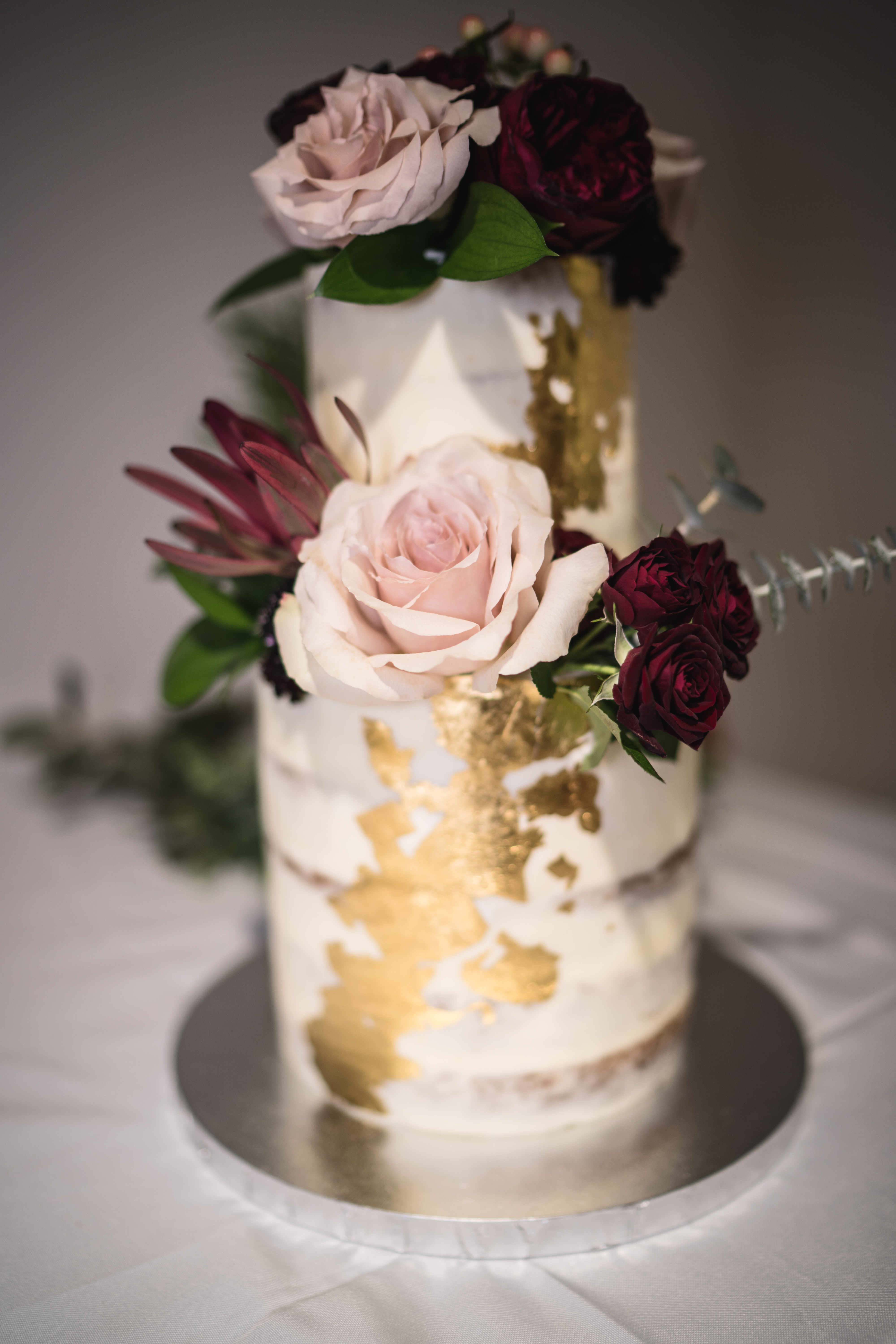 And what does a couple who bonded over Harry Potter plan for their honeymoon? Well, it's kind of a no-brainer: "We went to Melbourne to watch the Harry Potter play and eat exceptional vegan food," says Amy.

Four years on, Kiya and Amy are now parents to three young children, who are lucky to have parents who've held onto their appreciation for the magic in life that many of us lose when we step into adulthood. But beyond sharing a zest for the fantastical that kids can relate to, they've also got wisdom to share with fellow vegan adults, based on their experience of getting vegan married.

"Stick to your guns," says Amy. "Your wedding is about you. You don't need to worry about second cousin George that 'needs' meat at every meal. Don't compromise your values for the sake of others. And hire a vegan caterer!"
Want more vegan weddings?
You're going to love our Great Big Vegan Wedding Idea Book!