Couples have a veritable buffet of options when it comes to wedding venues, beginning with the traditional: churches, synagogues, and mosques. And then there are the non-traditional options: castles, wineries, and rooftop terraces, to name a few. And let's not forget the possibilities brimming with #naturevibes: botanical gardens, beaches, and scenic hilltops.

Each of these are stellar choices, but for 2023, couples are leaning away from the been-there, done-that places and spaces and toward unexpected venues that reflect who the couple is at its core; their values, their personal preferences, and the places that bring them joy. For vegans couples, tying the knot at an animal sanctuary is a perfect fit.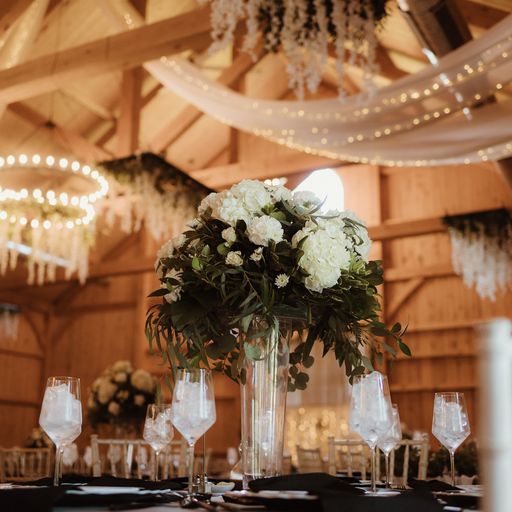 Animal sanctuaries—particularly farmed animal sanctuaries—are what the tag says: safe havens not just for the animals who get to live out their lives in peace there, but for the humans who are joining their lives together in a meaningful, sacred space where safety, security, and love abound.
Besides being oases of peace and harmony, animal sanctuaries as wedding venues offer opportunities to share your values of compassion and non-violence with friends and family members who may be new to the idea that chickens, pigs, cows, turkeys, and other animals are friends, not food.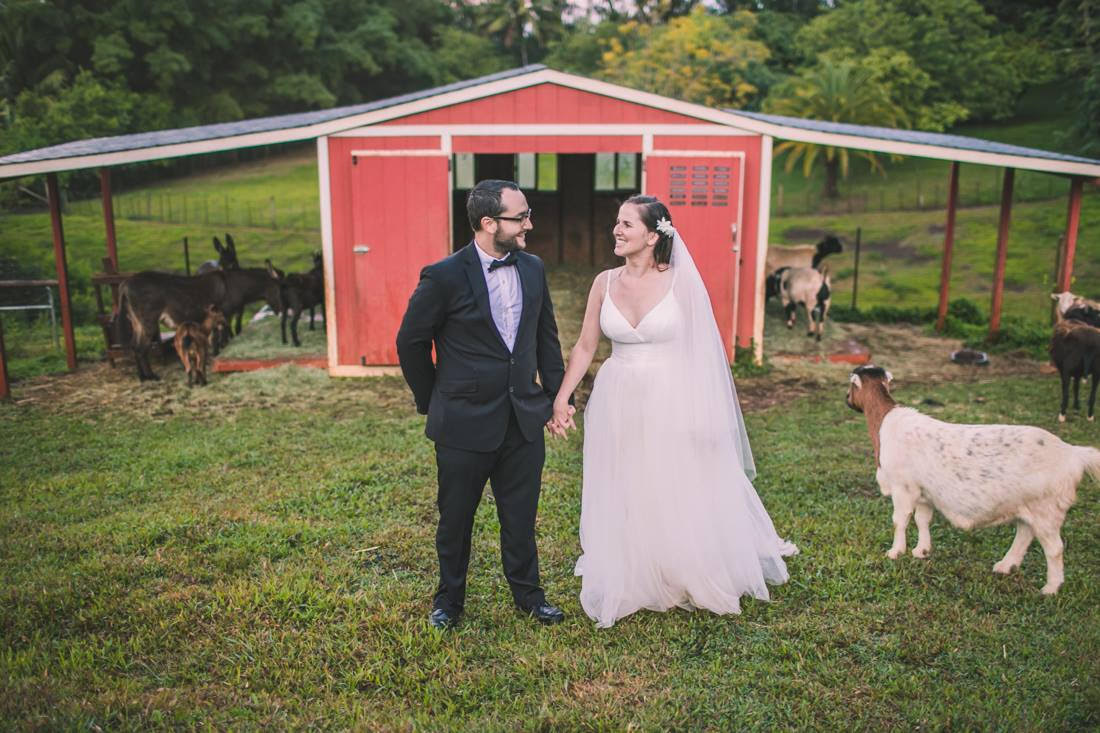 Whether or not you choose to make the experience a didactic one for your guests, or simply want to show them how wonderful vegan living can be, your wedding is the perfect time and place to share the love with everyone in your circle, two-footed, four-footed, and otherwise! If you're considering an animal sanctuary venue for your wedding, here are four wonderful options to consider.
Four Farm Sanctuary Venues Perfect for Vegan Couples
Tamerlaine Sanctuary and Preserve
At this heavenly New Jersey oasis just 90 minutes from New York City, couples and their guests are never far from the good company of rescued animals. "Some couples have even opted for a quick tour when walking from the ceremony area to the event space," says co-founder Gabrielle Stubbert. Demand is high for vegan weddings at the sanctuary and its 18th century farmhouse inn, so Gabrielle suggests inquiring ASAP!

Leilani Farm Sanctuary
Imagine your wedding and honeymoon rolled into one, on the paradise island of Maui. If you get married at Leilani Farm Sanctuary, the dream can be yours! The sanctuary has hosted many, many weddings on its lush, eight-acre property inhabited by rescued goats, cats, geese, donkeys, sheep, rabbits, tortoises, pigs, ducks, deer, and a cow. Heaven, in other words, for couples who love animals.

Catskill Animal Sanctuary
Weddings at this bucolic venue in New York's Hudson Valley actually take place at a beautiful barn on a neighboring property, but couples take comfort in knowing the animals are always nearby. "Part of their stay when they are here is to go and breathe in the calm and serenity of the sanctuary," says Catskill's Michelle Hodge. The four-bedroom Homestead lodge on the property is an ideal wedding-night space for couples and their families, too.

Big Island Farm Sanctuary
While this sanctuary on the Big Island of Hawaii has never actually hosted a vegan wedding, they would welcome the opportunity to have you be the first couple to tie the knot on their beautiful 25-acre farm overlooking the Pacific, surrounded by 90 rescued goats, pigs, cows, and other lucky animals. "I am actually licensed to marry people as well," says founder Paula Beck. Bonus: whale watching, snorkeling, and nature trails are all within easy reach.
Want more vegan weddings?
You're going to love our Great Big Vegan Wedding Idea Book!