It's a 21st century love story: couple meets on Tinder, falls head over heels, and lives happily ever after. But then Andrew "Ace" Amis and Chelsea Clegg were already accustomed to making things permanent; the vegan couple are body-art aficionados who sport plenty of tattoo ink (the groom is a professional tattoo artist), and even decided to incorporate a tattoo theme into their nuptial celebration.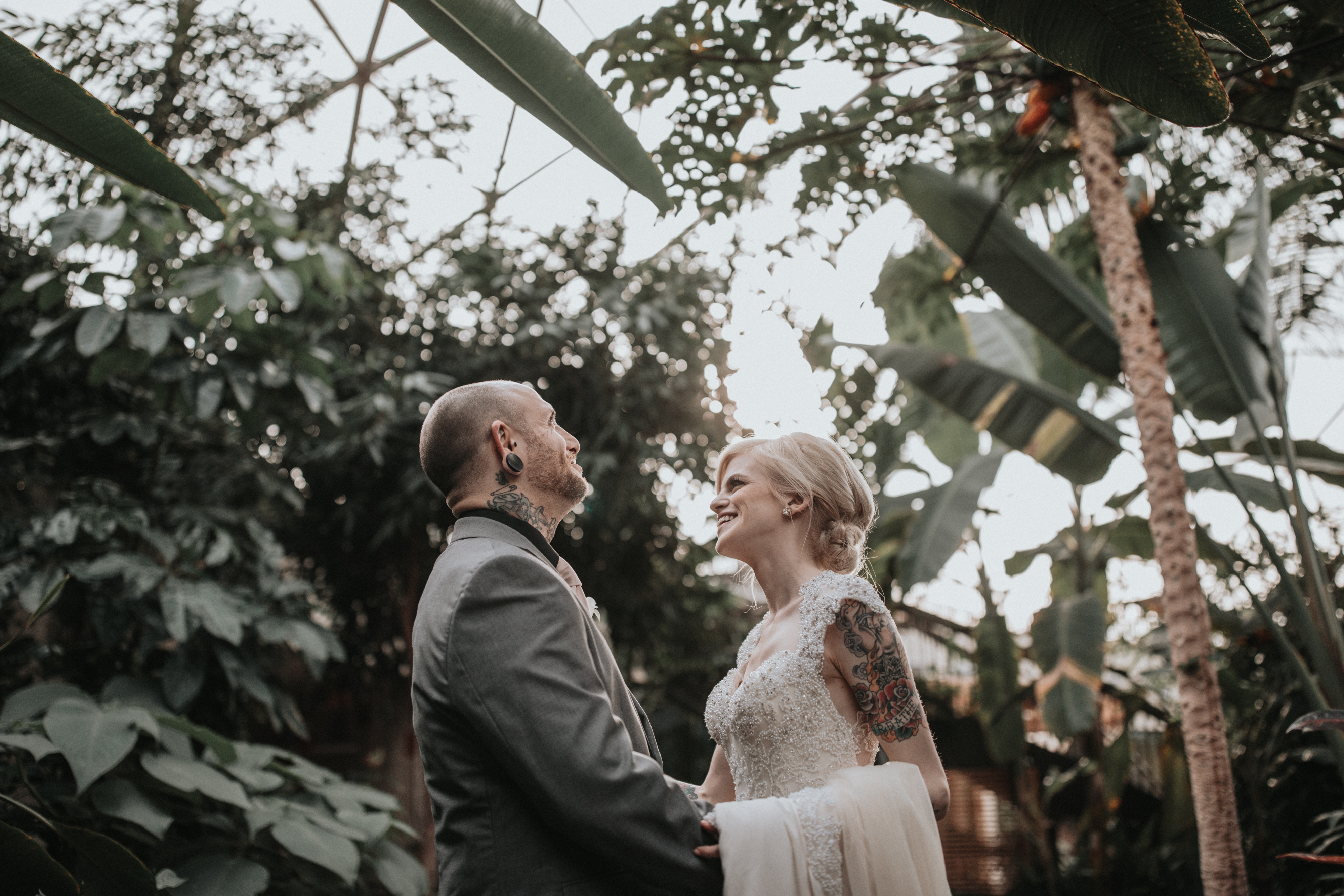 They chose the Greater Des Moines Botanical Gardens as their venue, and after the ceremony, guests wandered among the gorgeous greenery while a spectacular sunset gave way to twinkling stars. On the dance floor, 250 friends and family flaunted temporary tattoos—designed just for the occasion—while the all-vinyl DJ spun funky Northern Soul music from the sixties.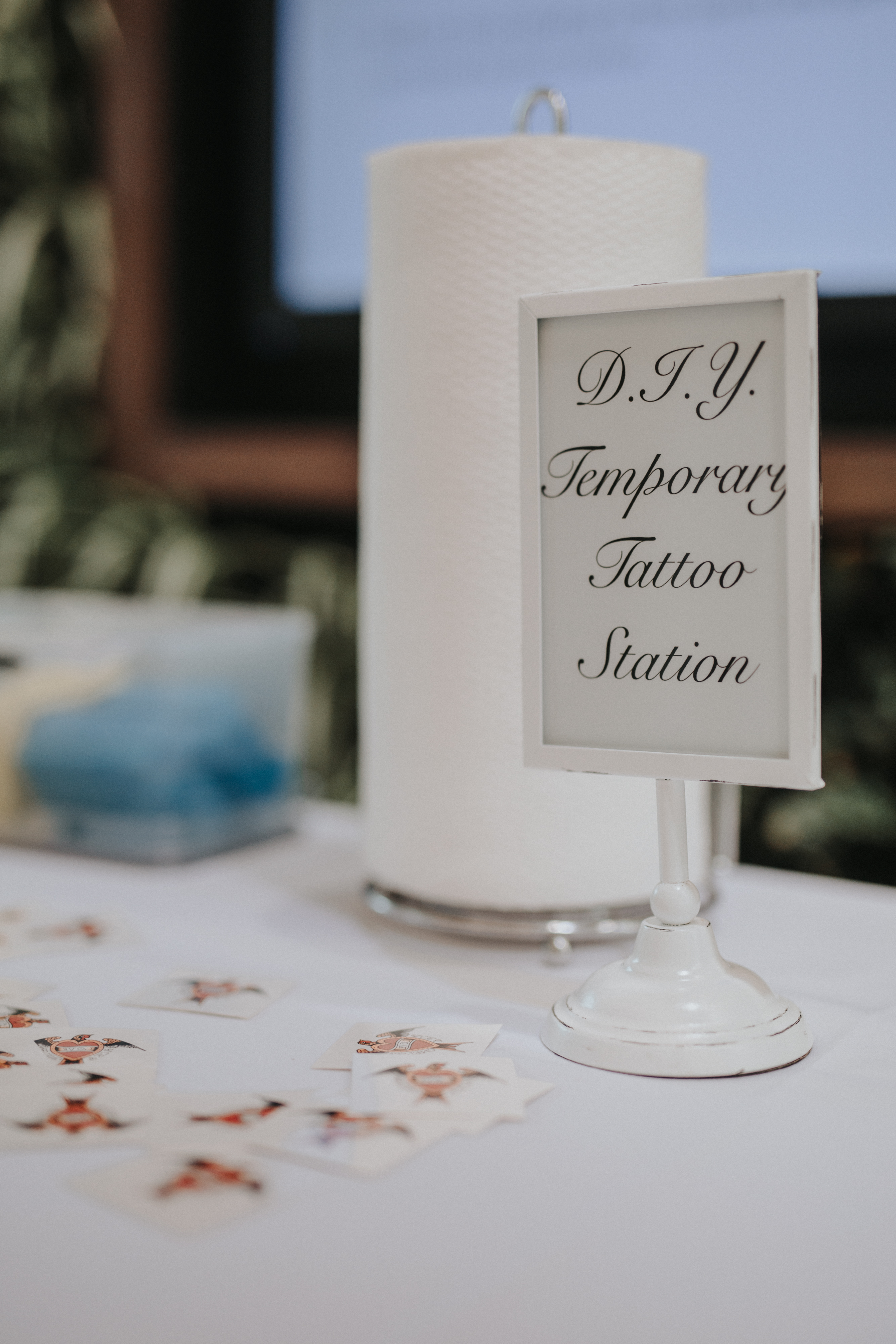 The wedding was filled with personal touches, including their program, a photo-filled 'zine that they created together that told the story of their love. As if it couldn't get any more romantic, the couple took to the dance floor to kick off married life to the tune of "Can't Help Falling In Love" by Ingrid Michaelson.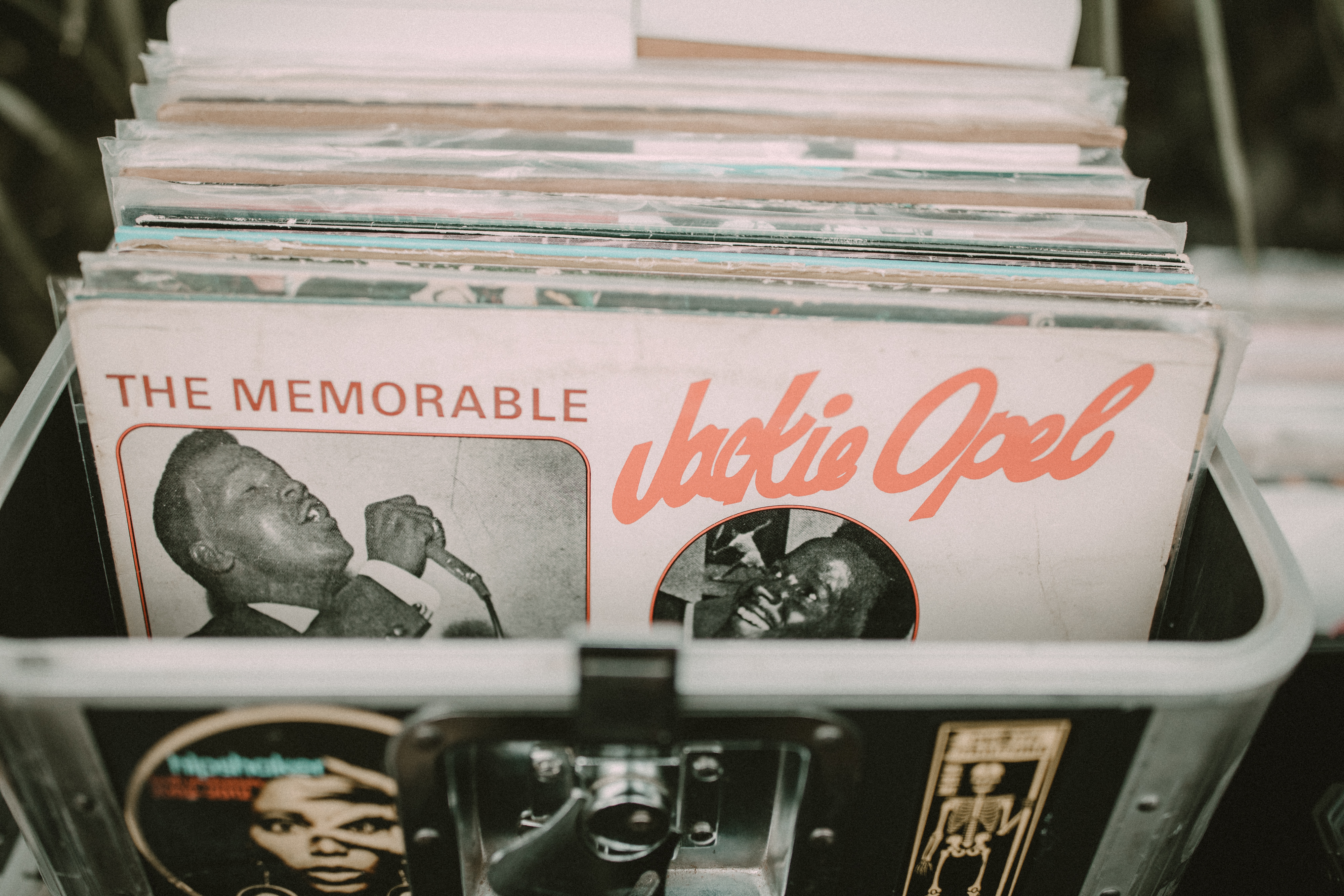 The menu was a casual affair with familiar foods that everyone loves: Twice-baked potato bites with vegan bacon and chives; petite veggie pizza slices with broccoli, zucchini, and tomatoes; and even crispy avocado fries with vegan sour cream, salsa verde, and guacamole. The cake was a dreamy confection consisting of layers of almond cake with vanilla buttercream frosting, fresh blackberries, strawberries, and edible flowers.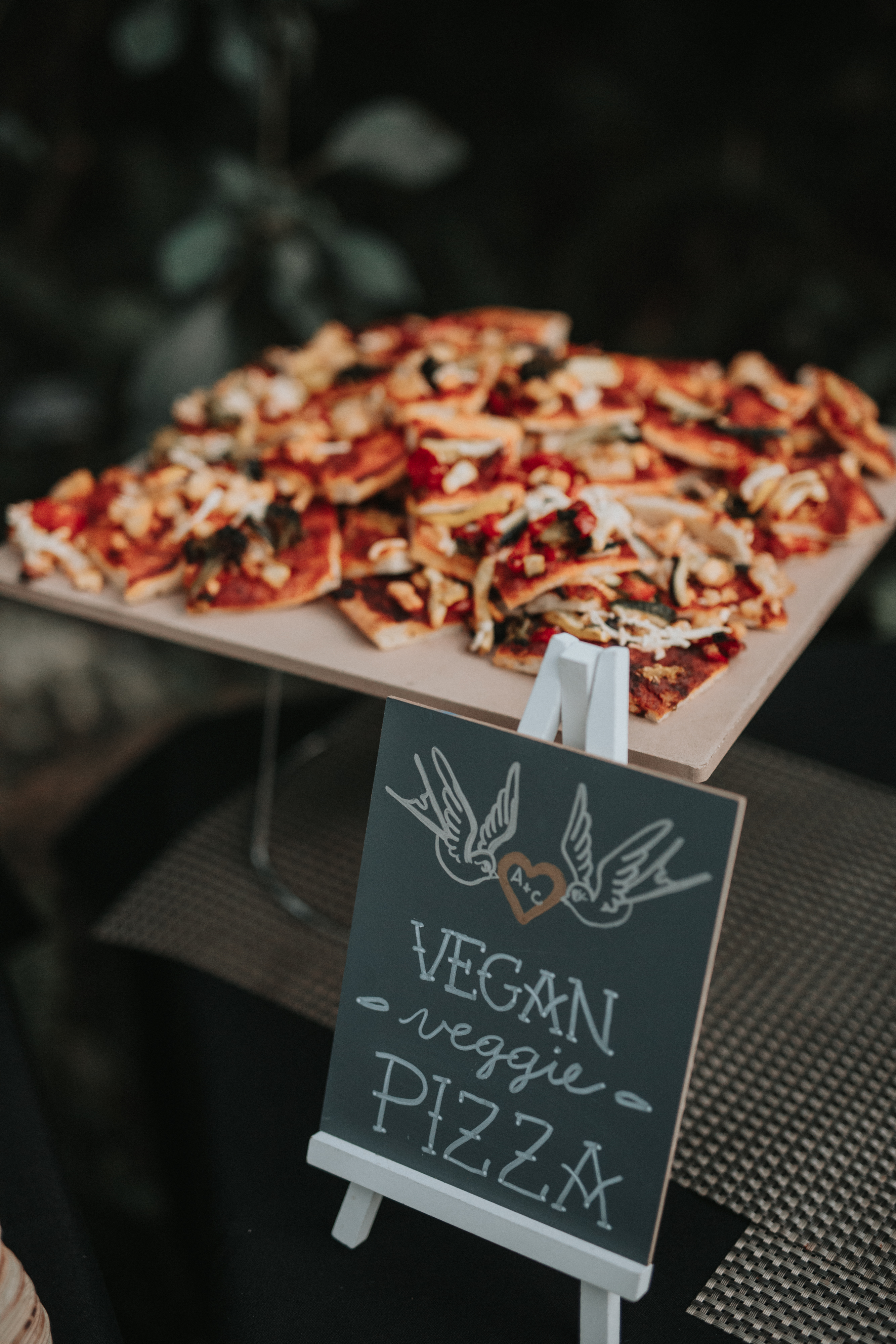 The next day, Ace and Chelsea headed to Iowa Farm Sanctuary, where they communed with the animals they love. Then, on a whirlwind, post-wedding Minneapolis roadtrip, the newlyweds visited The Herbivorous Butcher and had a—what else?!—stick-and-poke tattoo session in their hotel room, where they inscribed each other with the Big Dipper constellation.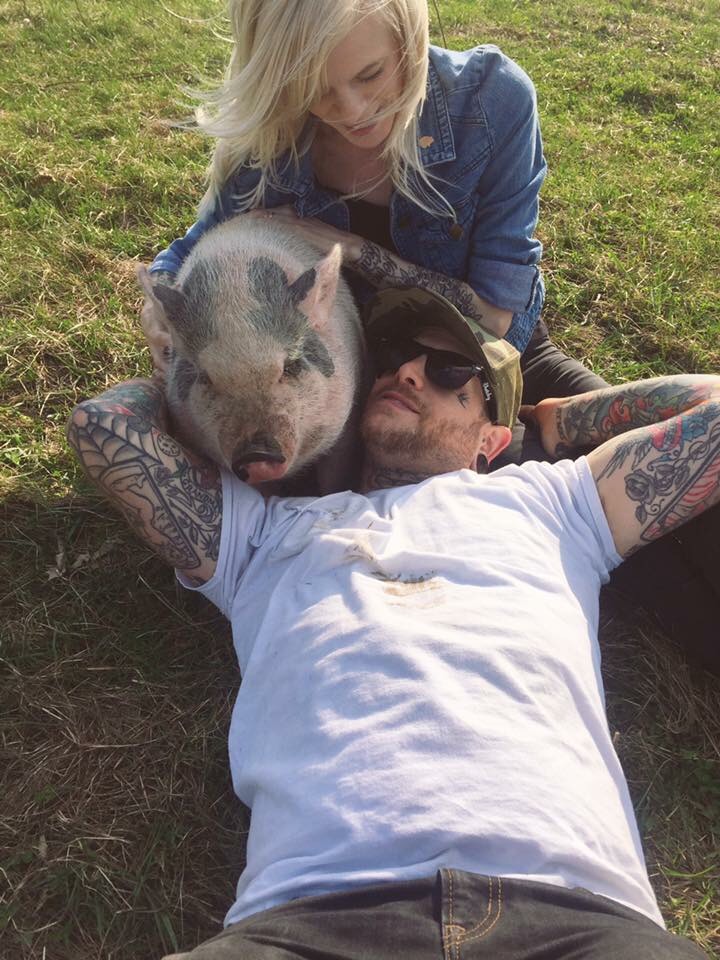 The cherry on top of their new married life together is another modification that says "forever": a his-and-hers name change. Now, the couple are Mr. and Mrs. Wilde, which suits them perfectly.
Personalizing Your Wedding
Ace and Chelsea incorporated tattoos into their wedding because this form of artistic expression is an important part of their lives. Other vegan couples are doing the same, choosing a theme to weave into both small and larger details on their big day. Here's some inspo to get you thinking about how you might do the same.

For music lovers
-Choose a line from your favorite love song to incorporate into your vows or invites
-Ask guests to RSVP with their favorite love song and create a wedding playlist
-Give "mixtape" favors to guests with your wedding playlist compilation

For dog lovers
-Have a canine cake topper instead of bride/groom, groom/groom, or bride/bride
-Incorporate your dog(s) into the celebration as ring bearers or "dog of honor"
-Create a custom cocktail named for your animal companion(s)
For eco-brides and grooms
-Opt for digital or recycled-paper invites
-Use upcycled elements such as vintage candlesticks for table decor
=Instead of flowers, top tables with potted plants for guests to take home

For travel fanatics
-Have travel-tag or post-card style "save the date" cards
-Have guests sign an old-school spinning globe instead of a guest book
-Name your tables after your favorite travel locations

For sporty couples
-Wear running shoes instead of formal footwear at your wedding
-Incorporate bicycles, skis, or surfboards into your invites and decor
-Serve superfood smoothies instead of cocktails at your reception
Want more vegan weddings?
You're going to love our Great Big Vegan Wedding Idea Book!