As a wedding planner, I wear many hats; I'm a couple's trusted adviser, their enthusiastic cheerleader, and an ultra-organized task manager who doesn't stop until I've delivered the wedding of their dreams. And unofficially, I'm also an on-call therapist who helps panicked marriers navigate the sometimes rocky terrain that accompanies the getting-married process.
Move forward with your celebration the same way you have with your life: authentically, with confidence, and trusting that you are making the right decisions—because you are!

Because my niche as a wedding planner is that sweet spot where queer weddings and vegan weddings overlap, my couples are often facing a double-whammy of pre-wedding stress. There's so much expectation involved, especially when it comes to family's perception of not just how you've decided to marry, but how you live your life. My advice is to move forward with your celebration the same way you have with your life: authentically, with confidence, and trusting that you are making the right decisions—because you are!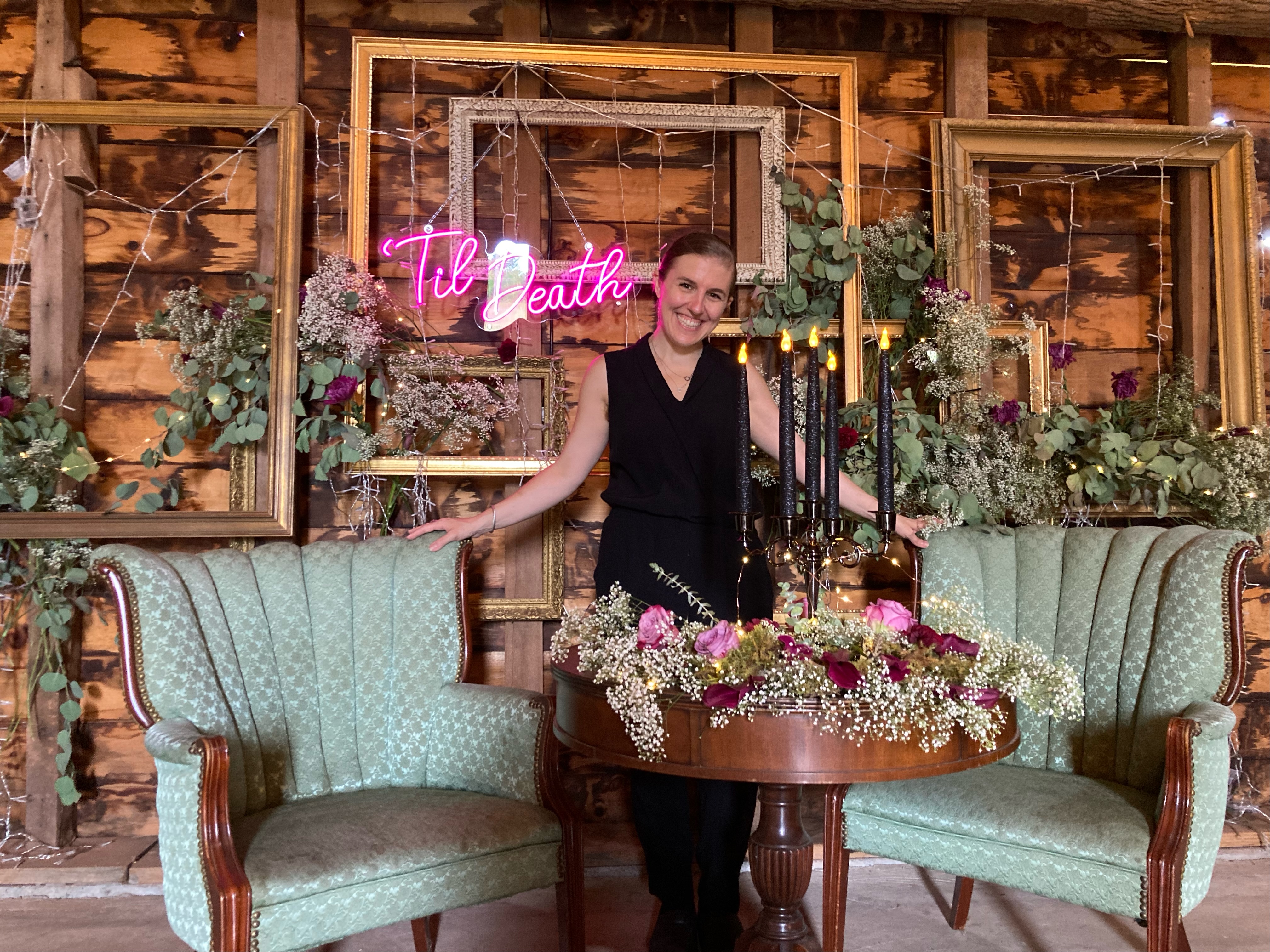 If you're doubting your decision to have a vegan wedding, know that you are not the first. It's a normal part of the process to question decisions relating to one of the biggest days of your life, but I'm here to tell you that if your heart tells you to have a vegan wedding as a reflection of your values and core beliefs, you should listen. If you're still struggling, I'm here to help.
Four reasons why you should go ahead and have that vegan wedding
1. A vegan wedding will assure you peace of mind
When advising my clients on what traditions or cultural elements to include on their wedding day, I remind them that it's important to think about the motivation for including each component. Are you including that element because you feel strongly about it, or are you just doing it to satisfy outside expectations? If it's the latter, odds are good you'll experience anxiety or hesitation about that aspect of your wedding all day long, which will keep you from focusing on the significance of the day itself. You want to be present for your wedding day! If you were pressured to serve non-vegan food, it will undoubtedly be a source of distraction. My advice? Remind yourself that this is your day, and your friends and family will survive one meal without meat and dairy. Feeling confident in your decision will allow you to be present, focused, and enjoy the magic of the day.


2. You don't need to warn anyone
Some part of you may feel the urge to announce that you're having a vegan wedding, but really, there's no need to advertise that fact! I encourage you to reconsider including that information on your wedding website and invitation. This is only going to potentially bring in more outside comments and questions, and maybe even criticisms. I don't want that for you! Instead, just ask for the compulsory allergies or other dietary restrictions on your RSVP card/website.



Emily helped Matt and Carrie have the vegan wedding of their dreams at a farm sanctuary, surrounded by rescued animals. | KHAKI BEDFORD PHOTOGRAPHY

3. You don't have to prove or explain anything to anyone
Modern couples are really conscious about throwing an event that reflects their values. Veganism is part of that, and likely a core value that you share with your partner and is important to you both. That's all that anyone needs to know. Set a boundary around what is or isn't up for discussion about your wedding with your friends and family, and stick to them. For example, you can let them know that you're open to their input on décor ideas or venues, but the food is 100% off limits. You are allowed to not talk about it nor is anyone entitled to an explanation or discussion around your choice to have a vegan wedding. The choice is yours.


4. Harness the power of reframing
We live in a meat-eater's world 365 days a year. Every day we walk by the burger joint, see the advertisements for non-vegan food, see leather bags carried by people walking down the street, not to mention the dreaded Canada Goose or fur coat. We are constantly being reminded that animal cruelty is so casually normalized in our society. In hosting a vegan wedding, we are asking our loved ones to spend one portion of one day in our world—one singular meal!—where compassion is at the forefront. When you reframe it in this way to protesting loved ones, it often can lead them to realize that #1, this means a LOT to you, and #2, it requires no sacrifice from them at all. Every single vegan wedding I have planned and coordinated has been met with absolutely rave reviews from the non-vegans. They're always so pleasantly surprised, and quite often very excited about how much they enjoyed their experience and the food, with many leaving saying they'd like to integrate more vegan meals into their lifestyle.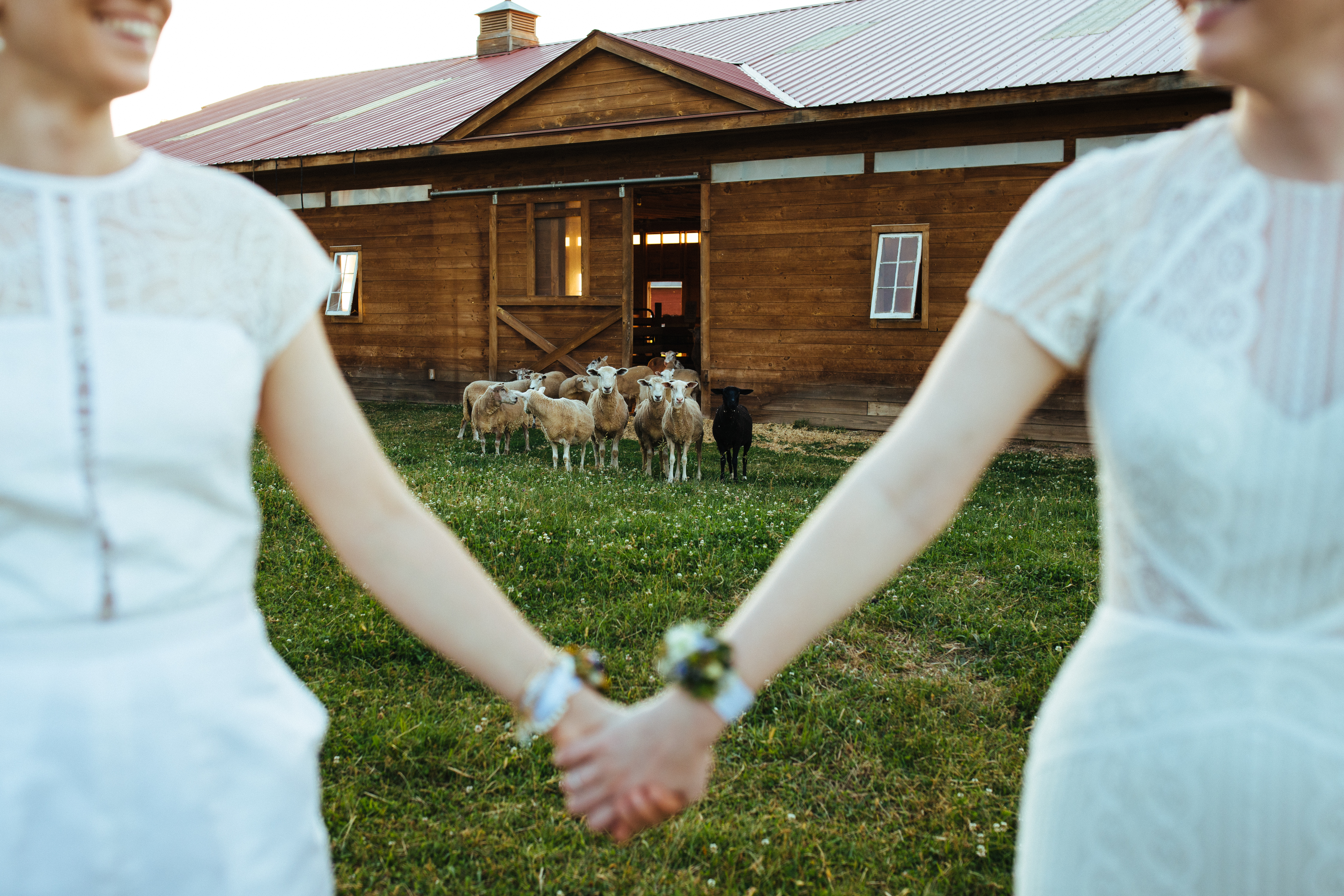 The bottom line: you may feel resistance or pressure from family and friends regarding the choices you make for your wedding, and while you cherish and respect your loved ones, on this day, you, your wishes, and your needs as a couple come first. Let the celebration begin!
Want more vegan weddings?
You're going to love our Great Big Vegan Wedding Idea Book!