Sometimes you meet a couple and just love their vibe and want to be their friends. That's how we felt when we met Jac Reasor and Jae Russell of Cleveland, Ohio. Back in 2015, they applied to be spotlighted in the annual VegNews Vegan Weddings feature and it was a no-brainer; they were a shoe-in! Why? Well, their story–and their wedding–was pretty amazing.

It started when Jac was about to close her OKCupid account, but then decided to check her messages one last time. If the school psychologist hadn't followed that impulse, she would have missed the note from her future wife, fellow animal-loving vegan Jae.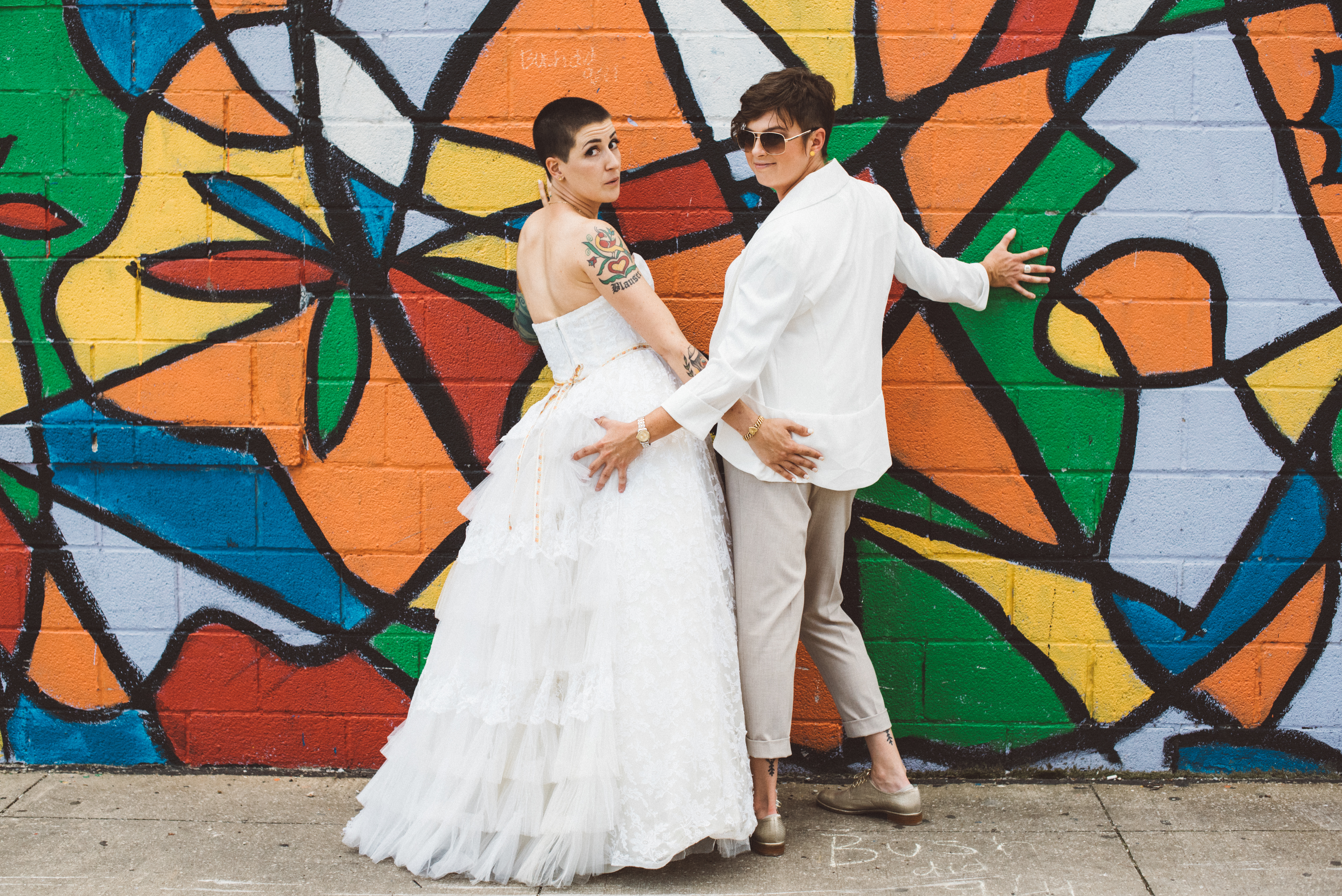 Jae, an occupational therapist planning to move to Ohio, had been living in Arizona for nearly a decade and had registered with the online dating site at the urging of friends, who convinced her that having connections within Cleveland's LGBTQ community before her arrival would help with the transition. They were on to something.

Ten months later, Jae and Jac had created a life together, along with a menagerie of beloved rescue pets.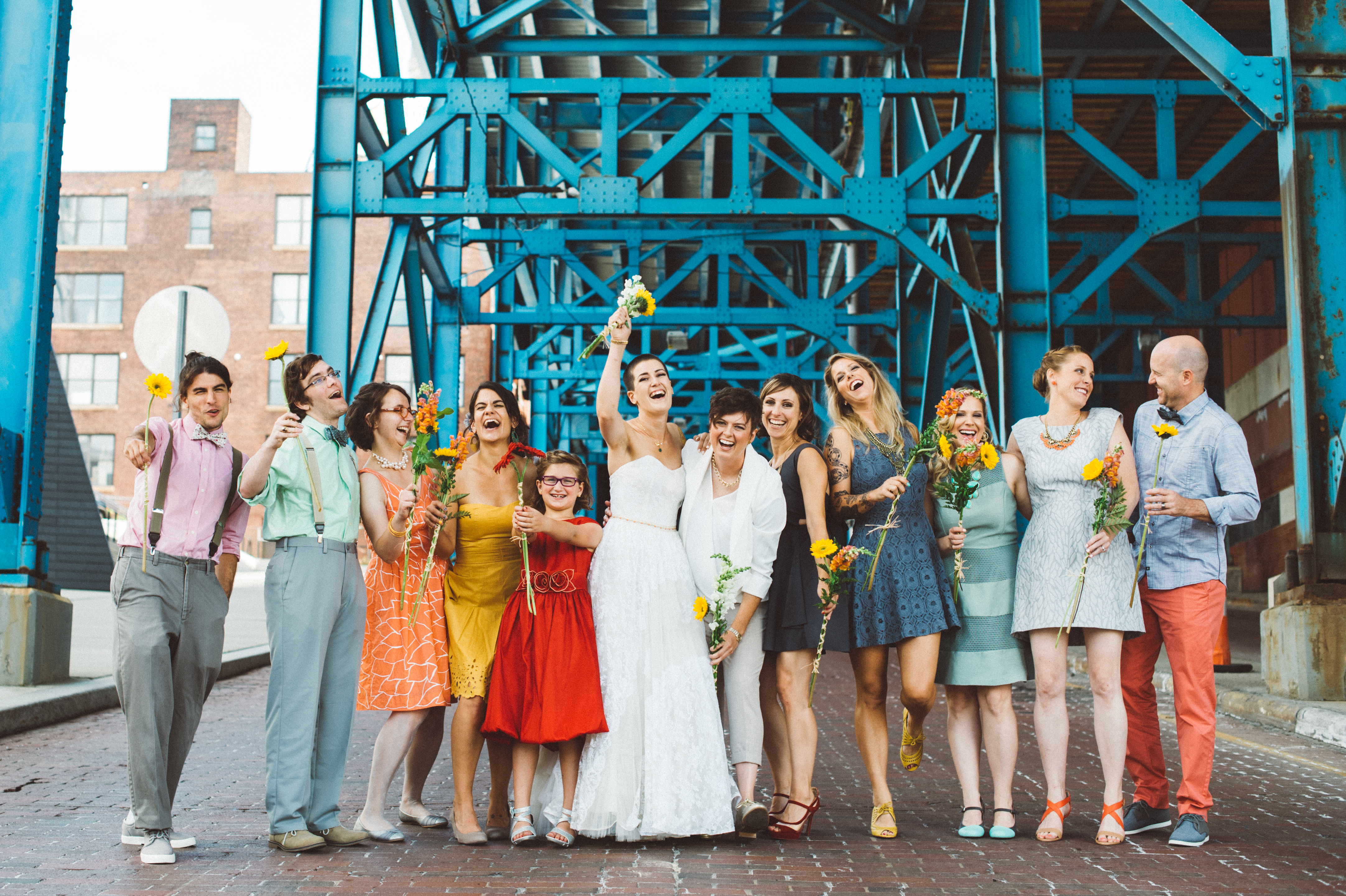 When planning their wedding, Jac and Jae dreamed of a destination wedding, but decided to tie the knot at a cutting-edge art gallery in Cleveland so that everyone they loved could attend.

Jac took the lead on planning, weaving their love of Day of the Dead iconography, art, and Mexican culture into the details. Friends in Oaxaca sent cutout paper decorations and candy for the piñata, and a friend of Jae's father created artisanal candles poured into colorful salsa cans.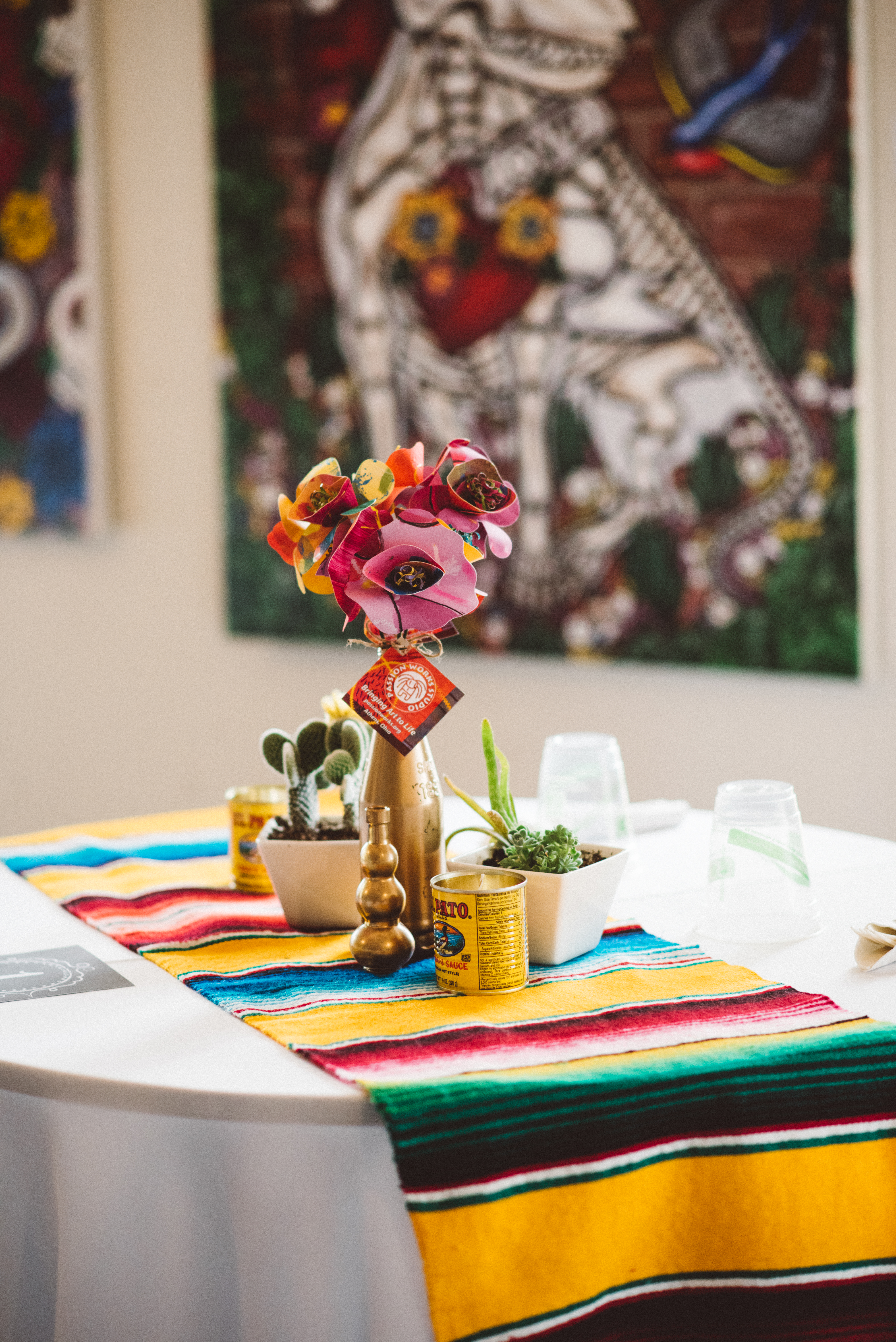 The Mexican theme extended to the wedding menu, which celebrated the plant-based bounty and bright flavors of Latin America with a build-your-own-taco bar brimming with beans, guacamole, salsas, and cashew nacho-cheese sauce.

And then there was the cupcake buffet featuring orange zest cake with orange "creamsicle" frosting, classic vanilla with vanilla bean frosting, chocolate with Oreo frosting, and—the most popular—gluten-free chocolate cake with strawberry filling topped with a chocolate-covered strawberry.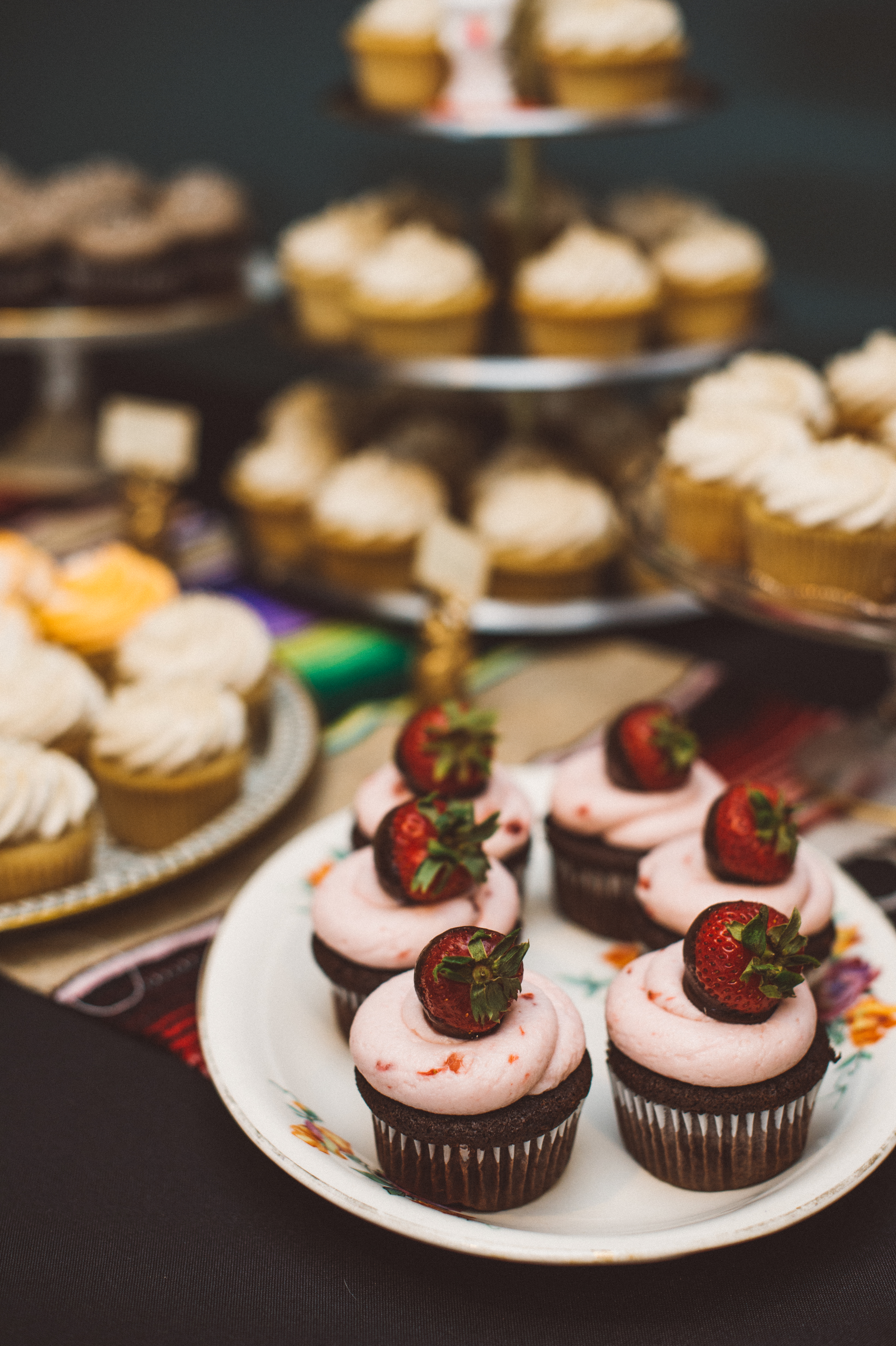 Jae's androgynous wedding-day look was the result of an impulse trip to Nordstrom Rack, while Jac found hers at her friend Miranda's vintage bridal shop. "I was not envisioning myself in a traditional dress," says Jac, who ended up drawn to a long, white gown. "When I put it on, everyone—including me—just started crying."
Emotions skyrocketed when Jac and Jae walked themselves down the aisle, and peaked when the Buddhist monk blessed their union. At the cocktail hour between the ceremony and reception, guests noshed peach bruschetta and sipped sangria while a mariachi band played.

For the reception, Jac swapped white for red vintage lace and sneakers, and Jae wore a custom graphic t-shirt designed by a friend and gold (vegan leather) tennis shoes.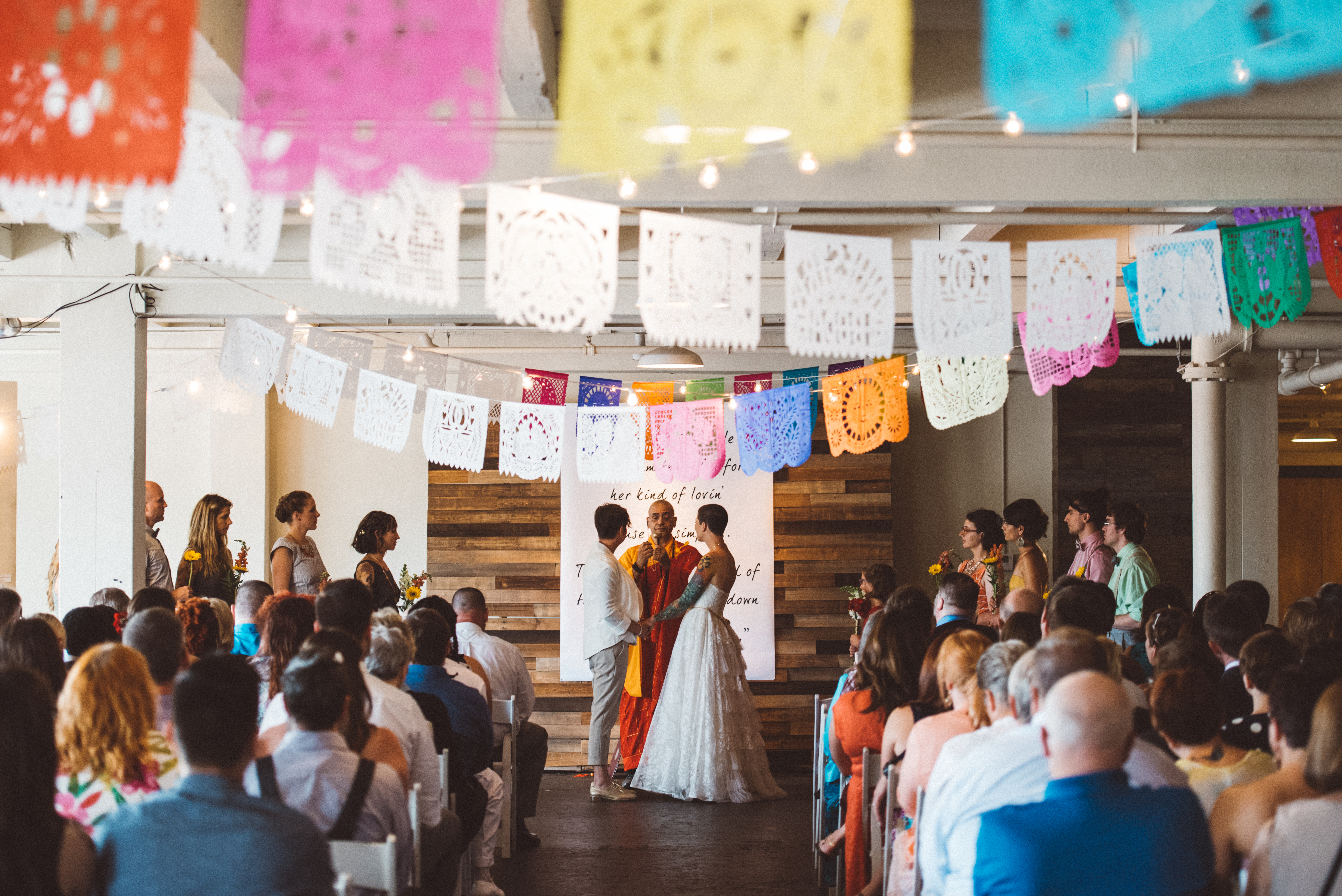 "We tried to be true to ourselves," say Jac and Jae, who spent their first night as newlyweds at a boutique hotel in an up-and-coming corner of Cleveland. "Just seeing everyone, the emotion was amazing. Everyone was so happy to be there."

Secrets to a happy marriage
Flash forward almost eight years, and this animal-loving vegan super duo are still going strong in Cleveland, with vegan values intact and a trio of rescue dogs completing their family. Besides their shared love of animals—they both volunteer their time at City Dogs Rescue—their sense of adventure is one of the joys of their shared life together.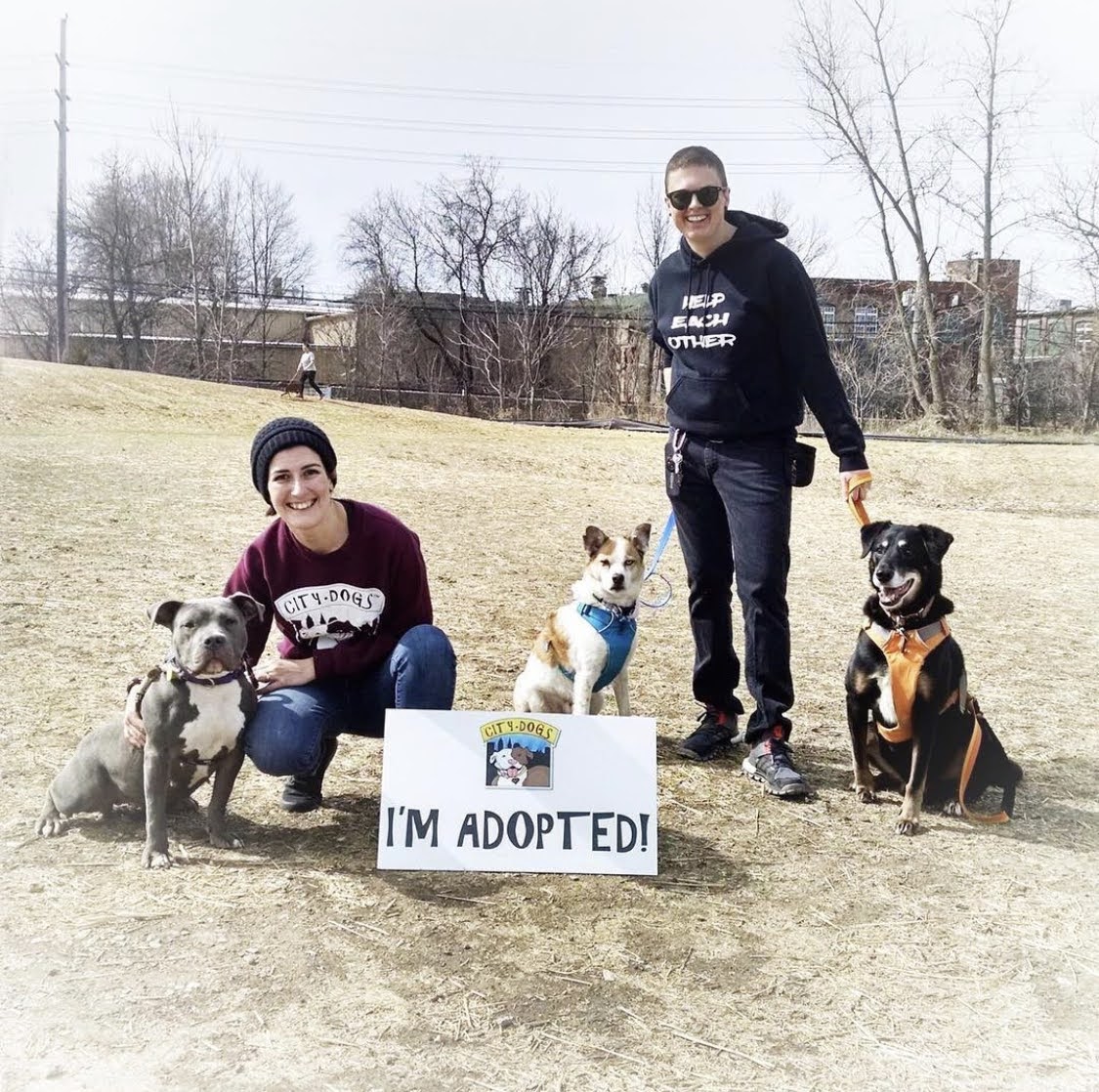 At least once a year, they take a trip to someplace they love, to do things they love, like hiking in Zion National Park, exploring Mexico (their newest canine family member, Kahlo, was named in honor of Mexican artist Frida Kahlo after their visit to Mexico City), or taking a volunteer vacation at Best Friends Animal Sanctuary.

"All of the traveling we've done has been a highlight," says Jac.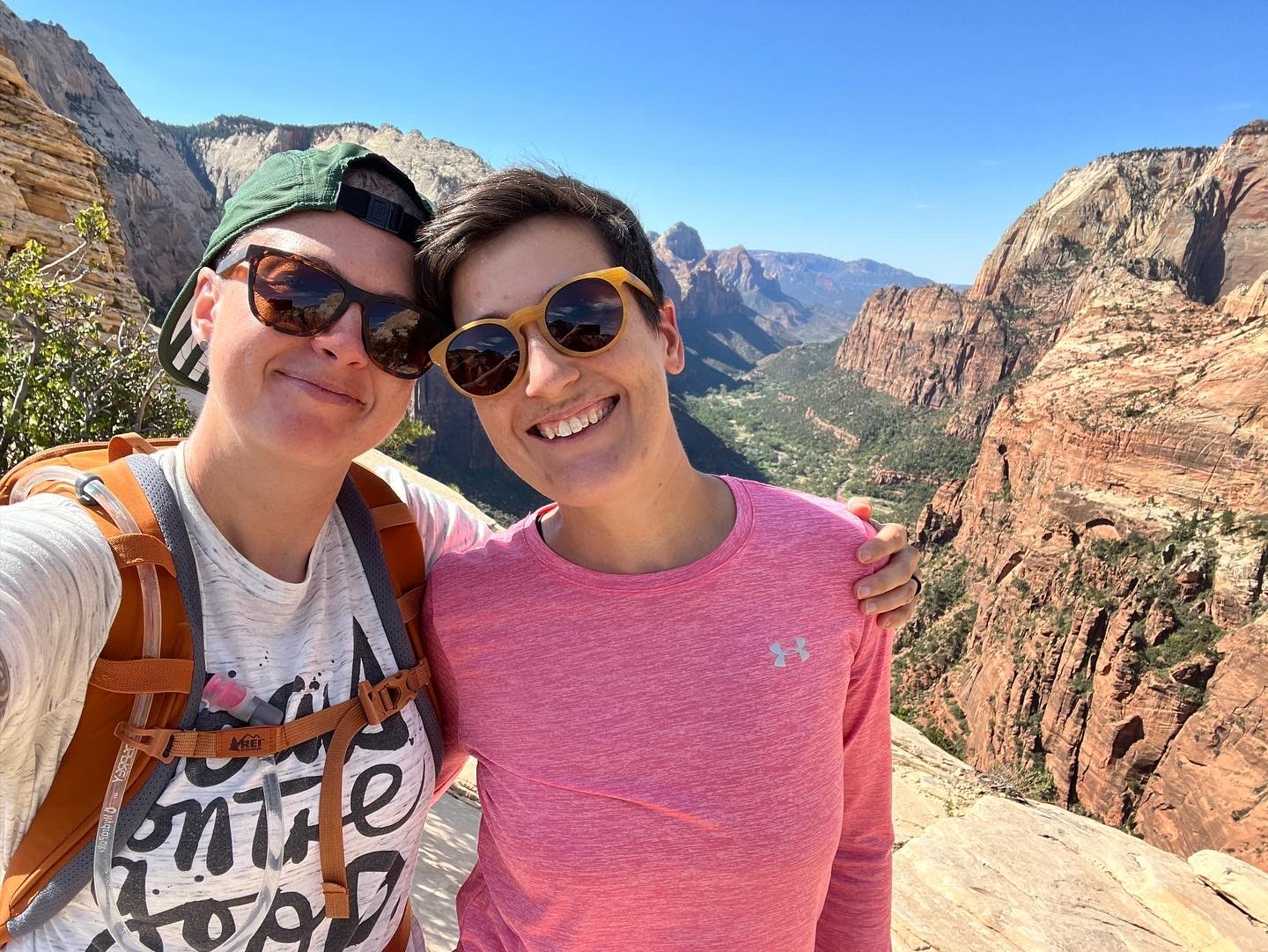 To celebrate their wedding anniversaries, they've built experiences around activities they both really enjoy, often involving travel. For their second anniversary celebration, they headed to Red Rocks in Colorado where they saw their favorite band, the Avett Brothers, perform three nights in a row. "It was definitely a bucket list experience," says Jae. Another year, they headed to the vegan capital of the world, Portland, Oregon, for an urban getaway.

"We try to celebrate by doing the things we love," says Jac.

Another secret to their happy marriage is that they've each cultivated their own separate interests, which for Jae has meant finding community with a plant-powered athletes group, taking up running and helping spread the word about what it means to be a vegan athlete.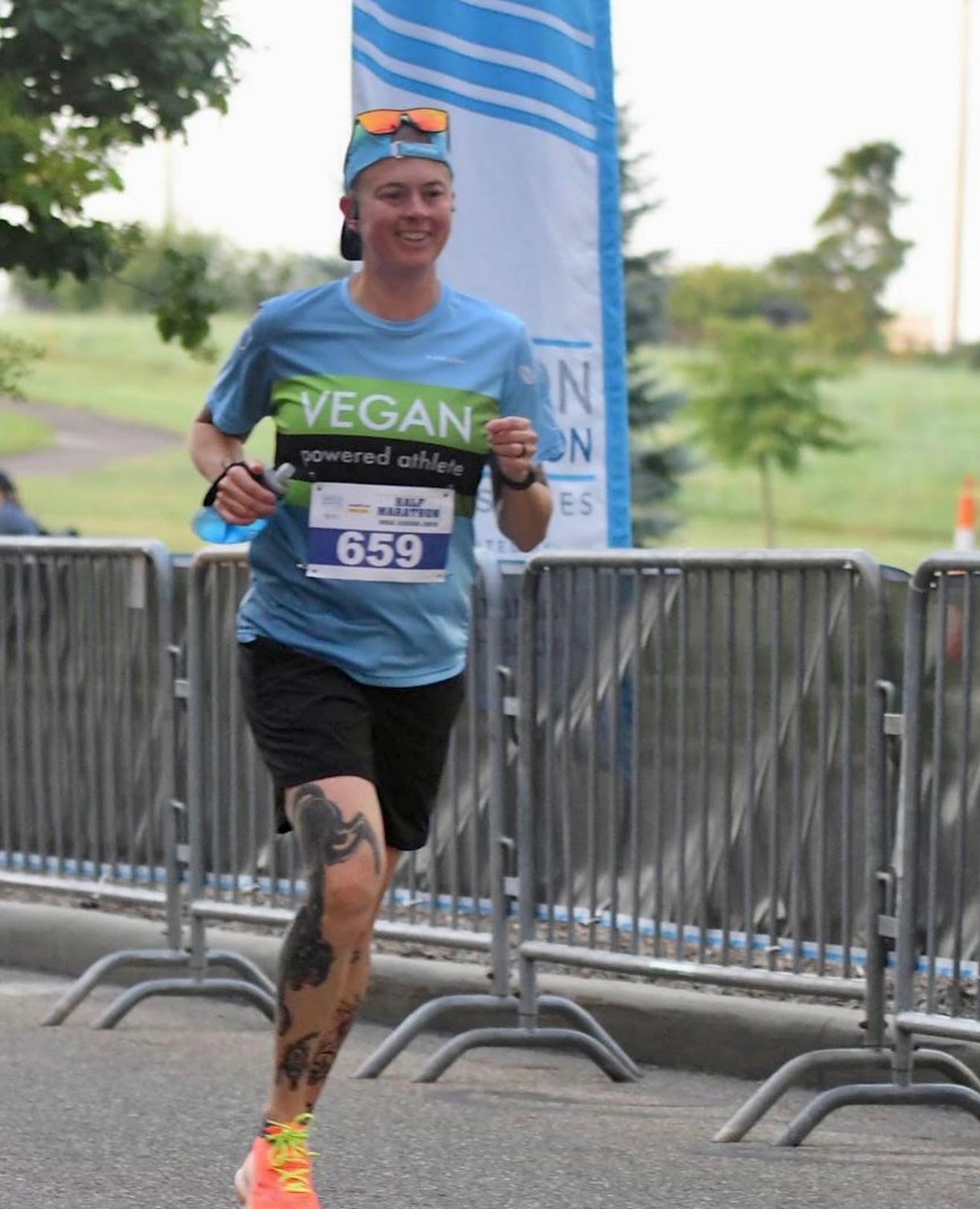 "While Jae has been running, I've been making pottery," says Jac, whose current specialty is a series of adorable yet functional pig-shaped pieces.
Another way they've kept their love alive and flourishing is by building good relationship habits. They never fight, veering toward being introspective when the occasional issue arises. They've even developed a nightly ritual to make sure the other feels loved, appreciated, and respected.

"Part of a healthy marriage is you never go to bed angry," says Jae. "Every night before we go to bed, we tell each other one reason why we love each other."

"We say, 'I love you today because___,'" says Jac. "We do it religiously. I don't think we've ever missed a single day."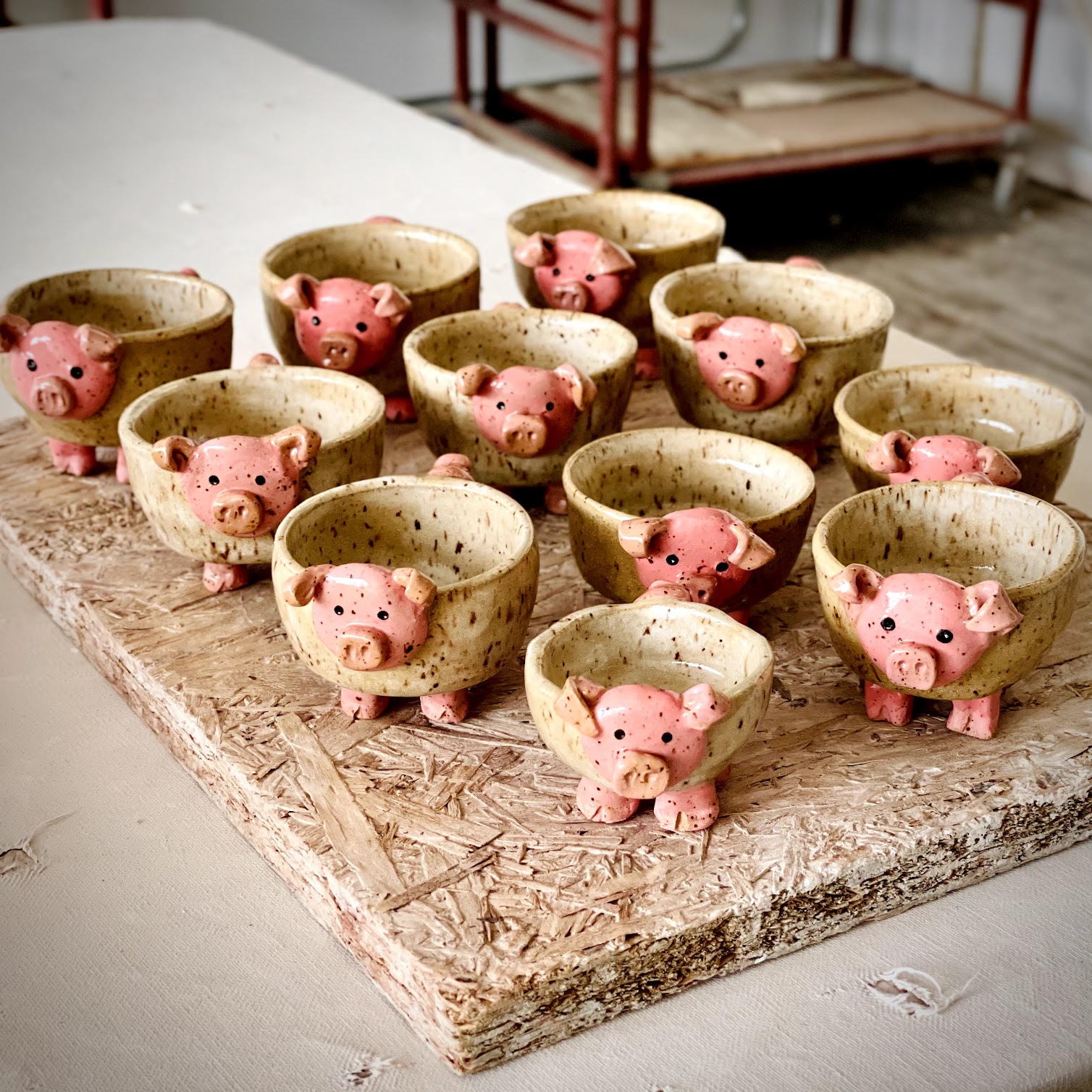 Vegan wedding advice
Jac and Jae seem to have cracked the code for a happy marriage, and the wedding that kicked off their married lives together was pretty spectacular, too. So we had to ask: What advice would they offer other vegan couples when it comes to planning their own wedding? For Jae, the response came fast: "Definitely do a taco bar!"
I definitely would have regretted it if we didn't have a vegan wedding. People still say it's some of the best food they've ever had at a wedding."
And on the topic of food, Jac has some solid advice of her own. "Try not to overanalyze or worry about people not liking it being vegan," she says. "We didn't make a big deal about it being a vegan wedding. We didn't feel the need to explain that the cheese was vegan."
Instead of drawing attention to what wouldn't be served, they focused on the positives of their flavorful menu. "Everybody's going to find something that they love, and if they don't, it's not their day," says Jae. "I definitely would have regretted it if I didn't have a vegan wedding. People still say it's some of the best food they've ever had at a wedding."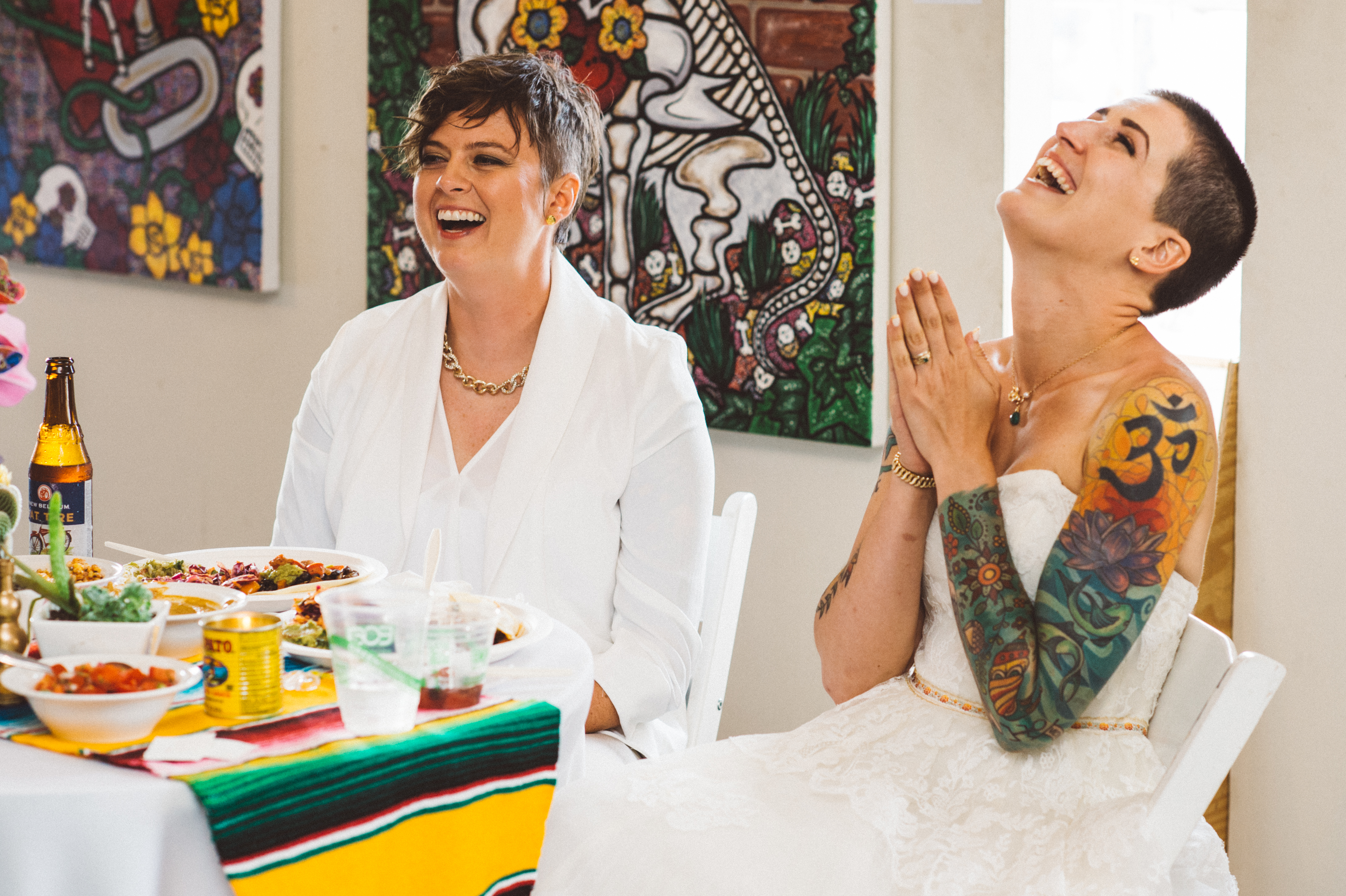 Want more vegan weddings?
You're going to love our Great Big Vegan Wedding Idea Book!