They had it all planned out: a dreamy destination wedding at a luxe resort on the island of Puerto Rico, 50 of their closest friends and family jetting in to help them celebrate their big day, and a fabulous tropical honeymoon in Thailand. And then, just as Shaquana Greene and Kurt Weinrich, Jr. were on the home stretch toward the altar, the pandemic changed everything.

"About three weeks before my wedding day, Puerto Rico shut down and was not welcoming any tourists," remembers Shaquana.

For some couples, this would have been an earth-shattering blow, but for Shaquana and Kurt, it wasn't the end of the world; instead, it was an opportunity to create an unforgettable Plan B wedding on the fly.

"We took all of our ideas and we were able to have the same exact plans, just here in Las Vegas!" says Shaquana.

The couple, who met at work in New York City back in 2016, now call the neon-lit desert oasis home, and they used their local connections and savoir faire to make the magic happen in virtually no time flat.

For the catering, they checked with one of their favorite local restaurants, Pasta Shop Ristorante and Art Gallery, to see if they were available. They were! And the vegan-friendly restaurant created a mouthwatering Italian menu brimming with plant-based takes on classic dishes, from bruschetta and pasta to meatballs and even a traditional Fra Diavolo featuring vegan shrimp in place of the standard seafood.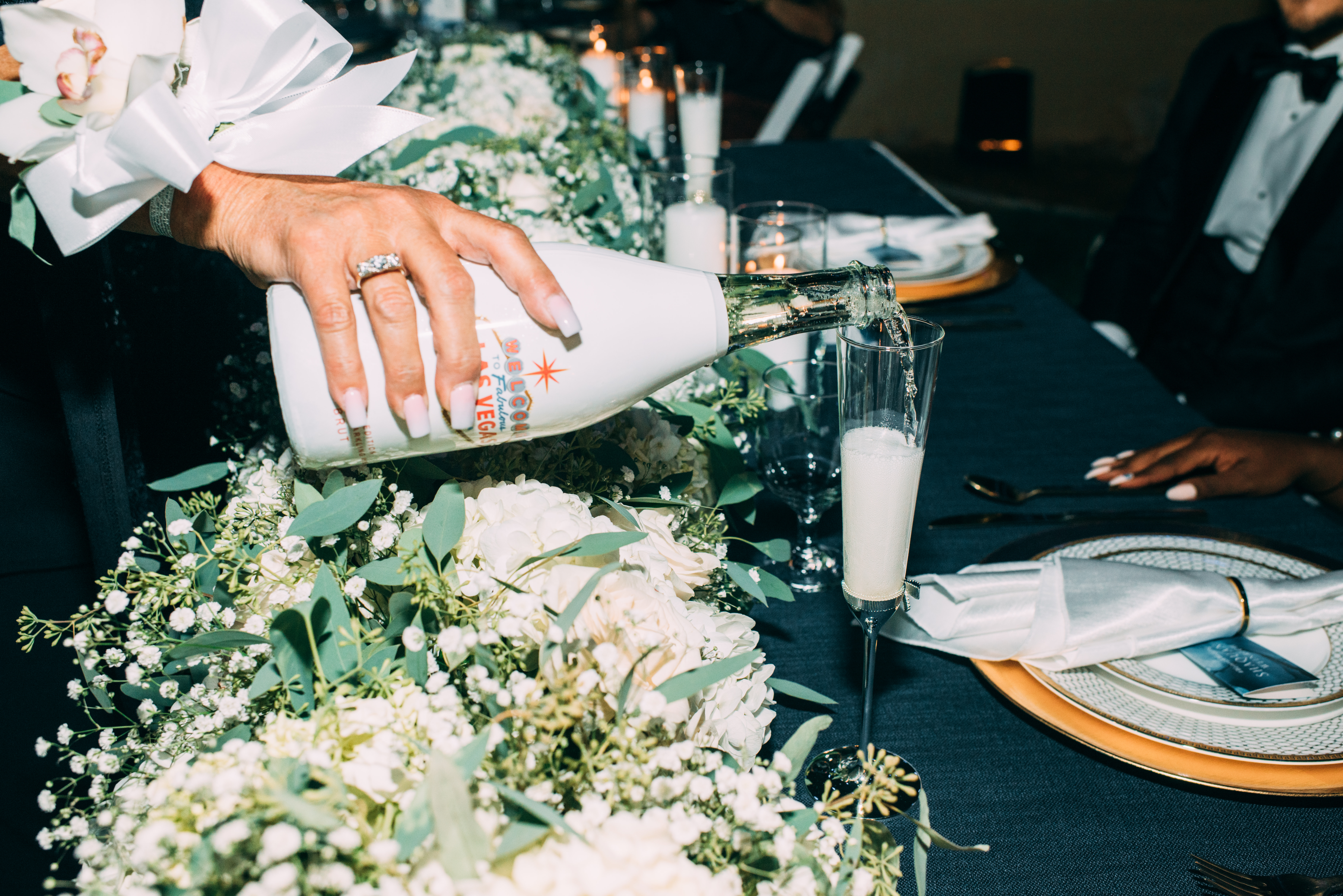 For their cake, they enlisted Caked LV, who created an elegant three-tier tower of decadent vanilla cake with layers of vegan buttercream and strawberry jam. For an extra-personal touch, a crafty family member prepared chocolate dipped Oreos and vegan cake pops.
"Our guests were super surprised that our wedding cake and treats were all vegan," says Shaquana. "Everyone said they would have never known if we didn't tell them, and that everything was absolutely delicious!"

One thing that required no reconfiguring was Shaquana's fairytale princess wedding dress. From the start of the wedding planning process, she envisioned herself in a ballgown, and took to Instagram to find inspiration, and, hopefully, the dress of her dreams, too. Her social media sleuthing paid off.

"I saw the most beautiful dress by a designer named Eva Lendel," recalls Shaquana, though logistically, getting the dress was a bit complicated. The dress traveled from London to the US, and Shaquana traveled all the way to the designer's East Coast showroom to try it on. But like Cinderella sliding on her glass slipper, it was the perfect fit.

"I knew right away that this was the perfect dress for me."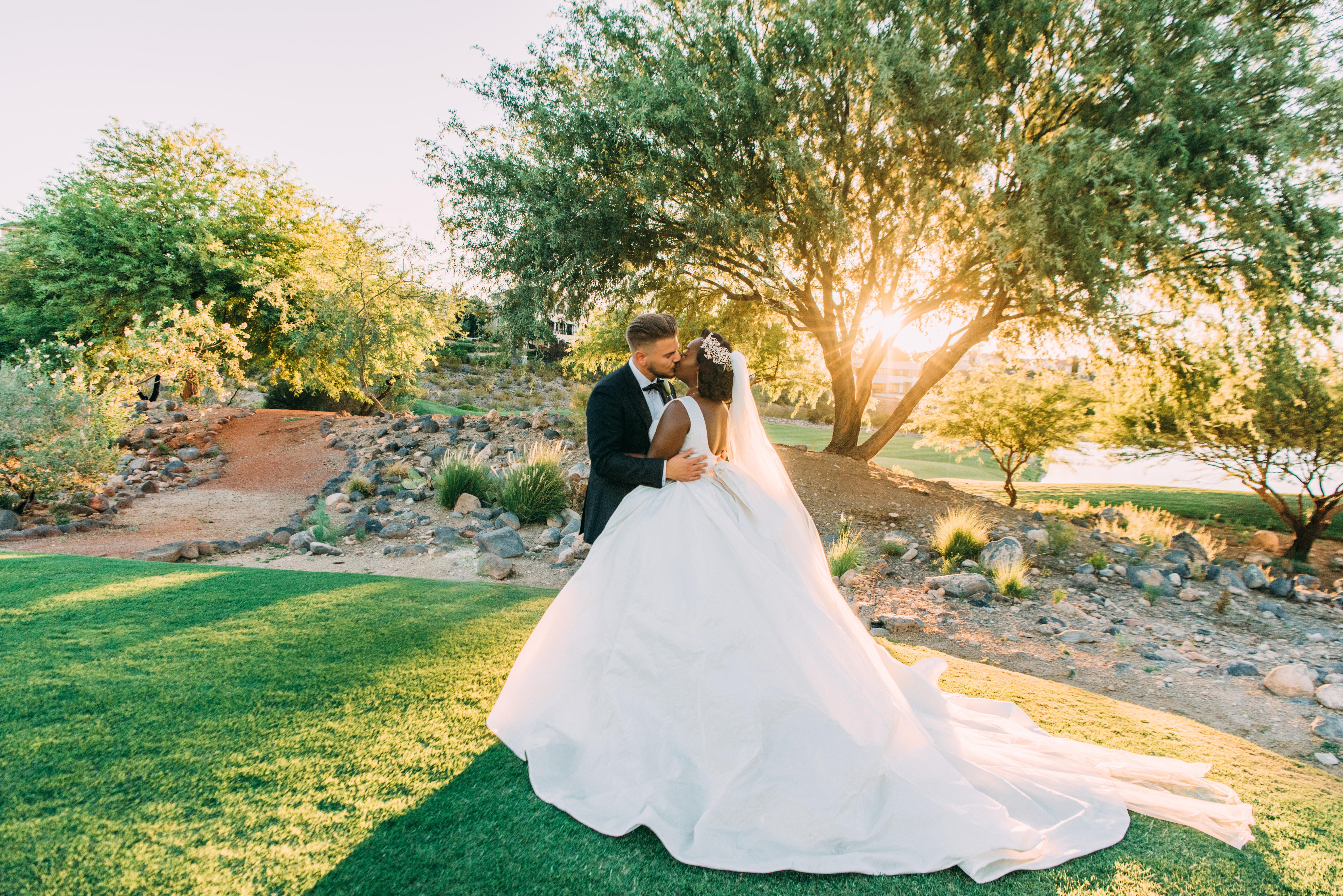 When their big day 2.0 arrived, all the elements were in place for the best wedding ever: family, friends, good vibes, great food. But the best part of the day, says Shaquana, happened before the festivities even started.

Before the ceremony, when the couple was alone together, Shaquana's husband-to-be presented her with a rose-gold locket bearing a photograph of her together with her father, whom she lost when she was just 11 years old.

"He wanted to make sure my father was with us on our special day," says Shaquana.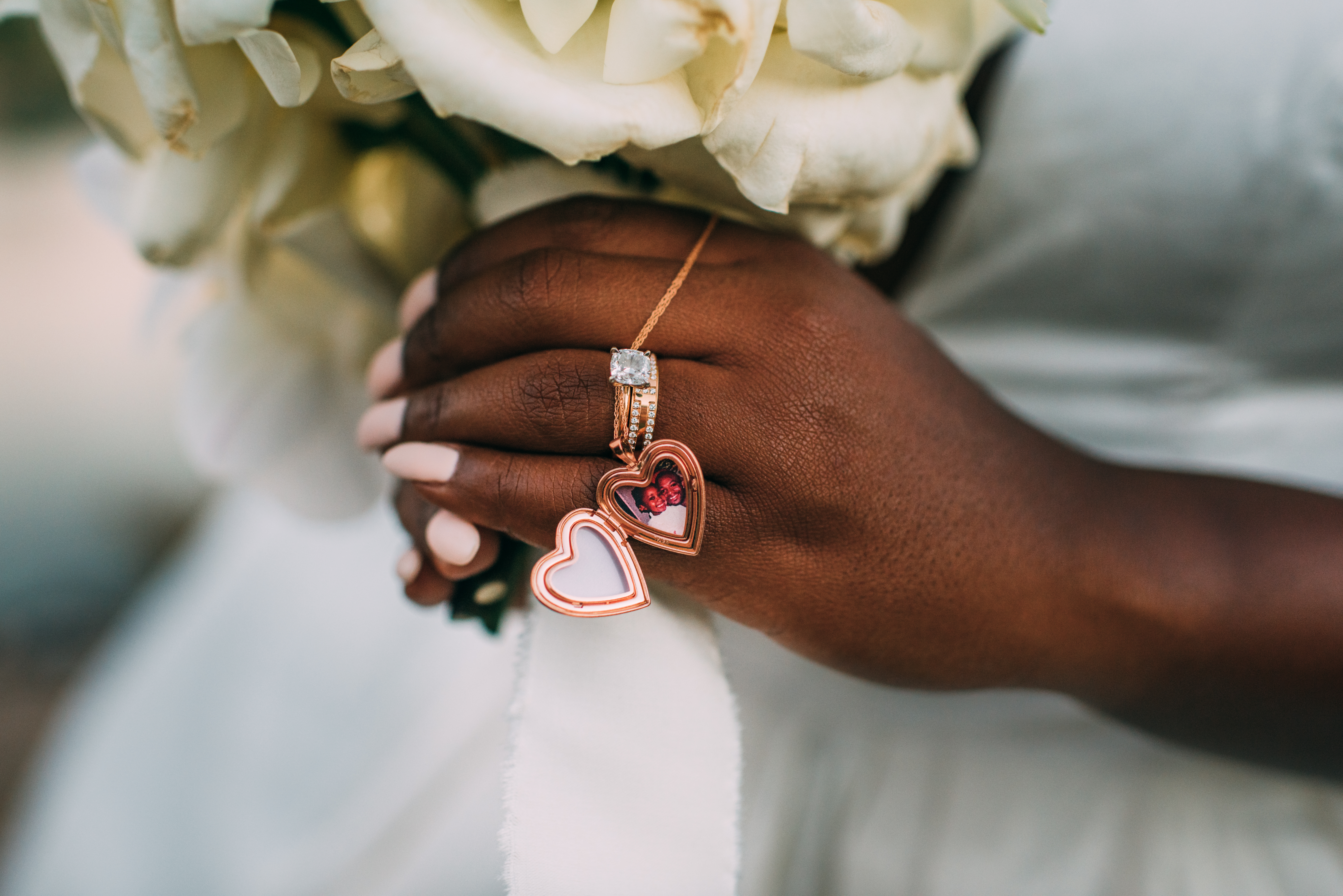 Pulling together a meaningful, memorable wedding in very little time is no easy feat, but many of the strategies Shaquana and Kurt employed for their vegan wedding apply to couples who have all the time in the world to prepare. Shaquana's tips will help couples make the most of their special day, whether they have a month or a year to plan.
Shaquana's Tips for Vegan Brides & Grooms
Stay true to your (vegan) vision
"Don't stress about making major accommodations for non-vegan guests. Remember this is YOUR special day, so you deserve to have it exactly how you want it."


Utilize Pinterest
"It helped me find ideas for my decor and helped keep me organized while planning. It also gave me too many ideas, so try sticking to one theme."


Enlist your faves
"Ask your favorite vegan restaurants if they'd cater for your special day, even if they don't provide catering services. They might surprise you! That way, you're guaranteed to have food that you know you love!"


BONUS TIP!
"Right after your ceremony, when you're alone with your new spouse, record a one-minute video expressing how you feel in that moment as fresh newlyweds! You won't regret it. You'll be able to relive those moments forever."
Want more vegan weddings?
You're going to love our Great Big Vegan Wedding Idea Book!