The wedding cake is an iconic tradition that has endured throughout the centuries, when it was presented to brides and grooms by the priest at the church as a form of a religious sacrament. Back then, wedding cakes were non-vegan concoctions full of eggs, butter, and even more unusual animal-derived ingredients like musk and ambergris.

Today, the cake ceremony has taken a less religious turn, but it still holds its place in the standard wedding rulebook as a time-honored custom, and thankfully, vegan bakers around the world are rising to the occasion with beautiful, unbelievably delicious confections made without a single animal ingredient.
One such baker is Sira Garib, the owner and co-founder of Pure Vegan Cakes in West Palm Beach, Florida, where she's been serving an eclectic clientele of vegans—including celebrities like Tabitha Brown and the Michael Jackson of Caribbean music, Machel Montano—as well as non-vegans, gluten-free, nut-free, and even sugar-free folk since 2018.

Sira is on the forefront of vegan cake trends, and shared her insights on vegan wedding cake trends for 2023 and so much more. If you're doing cake on your big day, you'll want to read on for everything you need to know before choosing your baker.
A Vegan Wedding-Cake Baker Dishes All!
The wedding cake is such an important part of so many couples' big day. What is the best way to find the right person/people/bakery for the job?
I suggest reading reviews and looking at potential bakers' social media profiles to view their quality of work and menu. Once you've found your leads, contact them to check availability for your wedding day and to arrange a sample tasting.
How far in advance should couples secure their wedding cake baker?
I recommend a minimum three months in advance if couples are looking for tiered cake (multiple cakes stacked).

What can a couple expect during the wedding-cake sampling process?
I provide a variety of cupcakes for the taste-testing. Cupcakes can be viewed as mini cakes. If a couple would like fruit filling, then we top off the cupcakes with the fruit filling. The overall goal is for the clients to have an idea what their cake would taste like in terms of flavor and texture.
What can a couple expect to pay for their vegan wedding cake, on average?
The cost of a cake varies. It encompasses the level of complexity, serving sizes, level of detail, and also delivery and set-up. For a single-tier cake the average cost starts at $100 for a basic design.
What cake trends are you seeing for 2023?
A semi-naked cake (lightly frosted for a see-through effect) with fresh florals or fruit never seems to go out of style. I'm also starting to see more boho-theme cakes with organic details, earthy/natural vibes, and greenery, or dried florals such as carnations, ranunculus, roses, tall grasses. Also, color palettes of jewel tones or earth tones such as ivory, gold, dusty gold/rose pink. I suspect boho-theme design will become more popular going into 2023.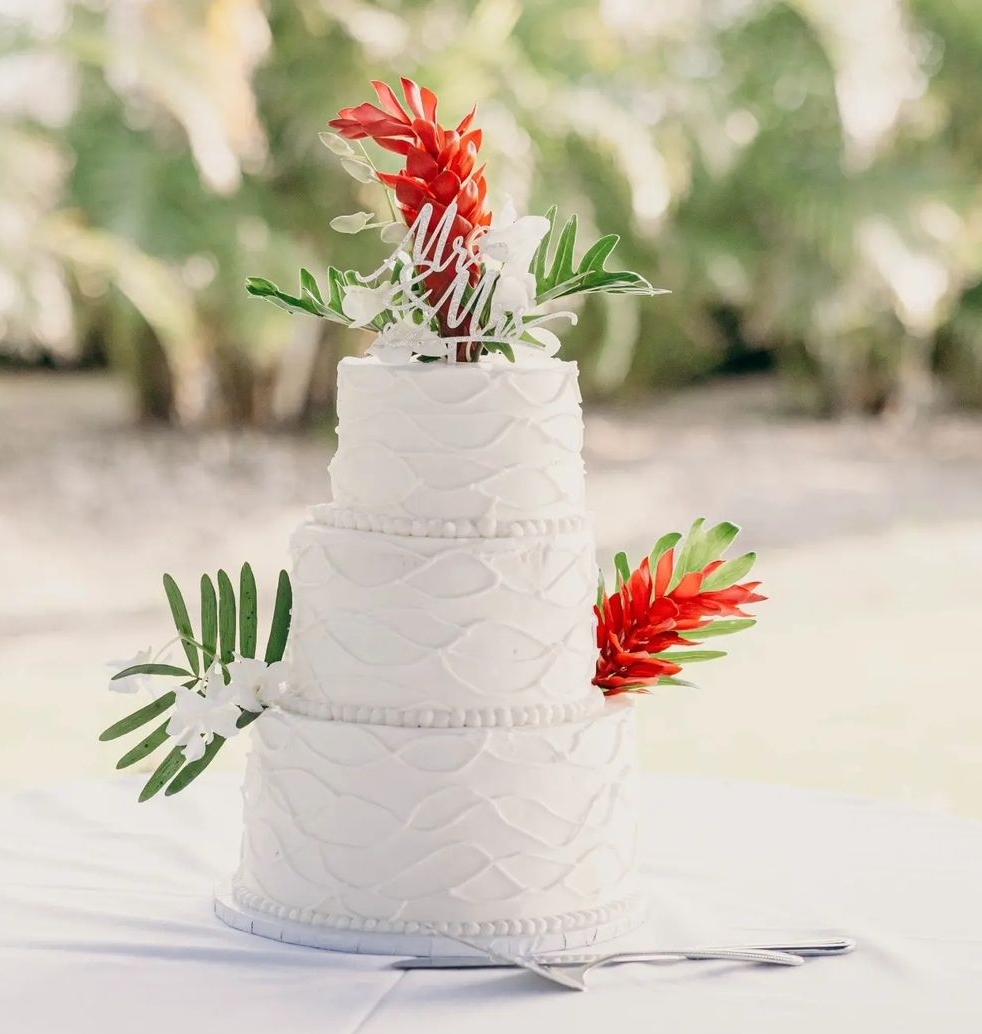 You founded Pure Vegan Cakes back in 2018. Has the demand for vegan cakes increased for you since you first started?
Our wedding cake orders definitely increased from 2020. During the pandemic many couples still got married but had a more intimate and smaller gathering.
We're seeing a lot of couples doing a small cake for the cutting ceremony, and then choosing another kind of dessert—doughnuts, cupcakes—for their guests. What are your thoughts on this?
This is an option I also provide for my clients. I provide several options that meet their needs and budget. I personally love cupcakes because, from experience, it's an easy grab-and-go item. Cupcakes avoid the unnecessary stress/hassle of having to cut the individual slices, and some folks may just want a smaller piece of cake.
What are some flavor combinations people are requesting for cakes right now?
Red velvet, vanilla, European chocolate, pineapple, and lemon elderflower are just some of our popular wedding cake flavors.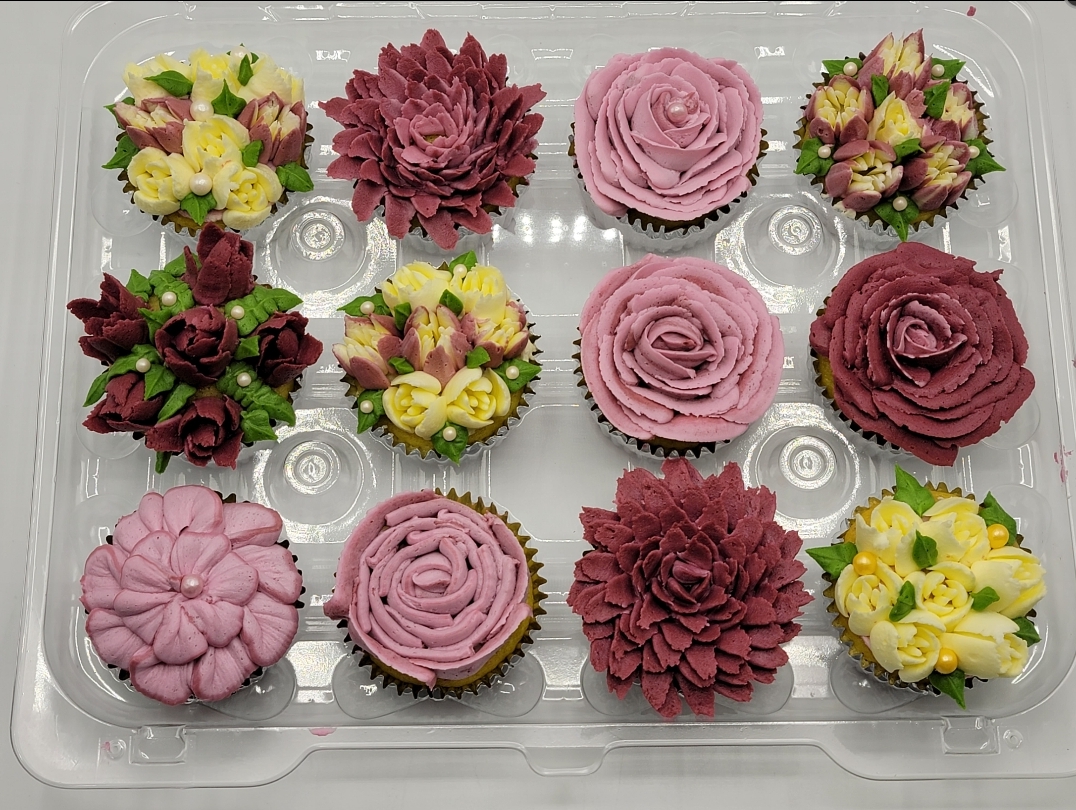 What words of advice would you offer to couples to make sure they get the vegan cake of their dreams on their wedding day?
My advice is you can never be too early in booking or reserving your cake order. Also, if the bride/groom has a wedding planner or relative that is handling the ordering of their cake, please be specific in stating what flavor, design, or theme they would like. If they locate inspiration photos off the internet, that is always helpful to the cake designer.
Want more vegan weddings?
You're going to love our Great Big Vegan Wedding Idea Book!