You might be as shocked as we were to learn that the average American wedding produces a whopping 62 tons of carbon dioxide. That's what you'd generate driving your gas-guzzling car for 150,000 miles, or three-quarters of the way to the moon! Sure, that's factoring in guests travel (flying has a huge carbon footprint), food and drink, plus the electricity at your venue. But what's more, that same average American wedding also generates between 400 and 600 pounds of garbage! There's no getting around it: that's a lot of waste.

Having a vegan wedding is the biggest step you can make to lessen your environmental impact, but did you know there are some painless steps you can take to make your wedding even greener? Don't worry: we're not talking recycled burlap dresses or potluck weddings (though there's nothing wrong with either of those). The ideas we have in mind are surprisingly easy, modern, and creative, and can actually enhance the celebratory vibes rather than detract in any palpable way.

If having a green wedding aligns with your values, consider implementing some (or all) of these ideas. Even the smallest gestures make a huge difference!
7 stellar ways to green up your wedding


#1 Go digital
In contemporary wedding parlance, it's not just an invite, it's a wedding invitation suite, and it includes a lot of paper: the invites, the envelopes, the RSVP cards, the vellum overlays…. And let's be honest: we can't expect that everyone is going to be as diligent about recycling as we are. Add to that the carbon footprint of the mail delivery itself, and pretty soon you're looking at a decidedly non-green invitation situation. But what if you could have a beautiful invite that was more affordable, less wasteful, and more in tune with our modern way of life? You can have all that with a digital invite. We're not talking bland and uninspired email invites; think chic design, beautiful typeface options, and loads of visual appeal. Start exploring with Greenvelope, which offers unique designs ranging from traditional to ultra-modern for save-the-date cards, wedding invites, thank you cards, and more.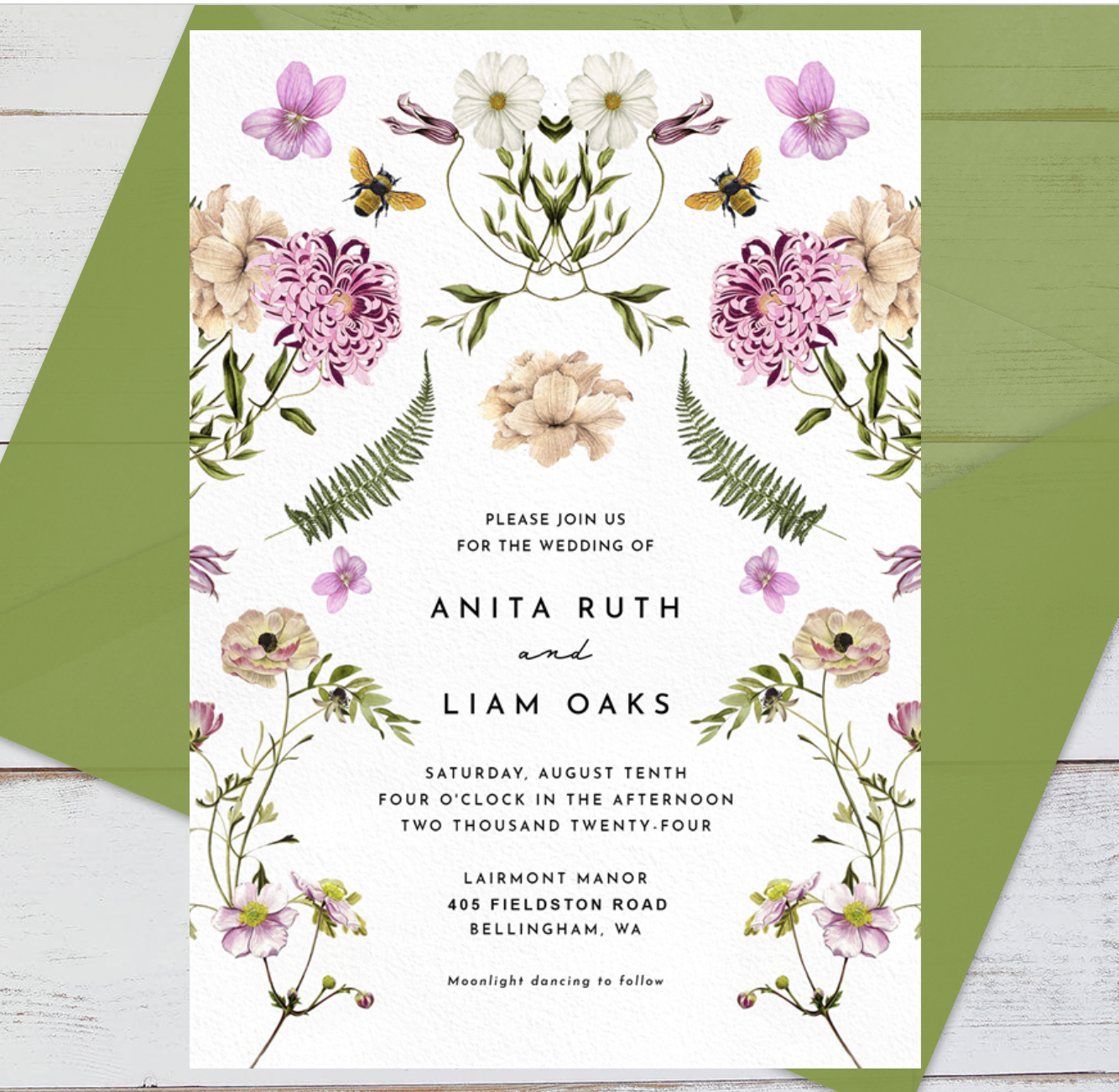 #2 Commit to recycling
It seems so basic, but it's worth the reminder: having a recycling plan in place at your reception venue will greatly reduce the amount of waste that ends up in landfill. Maybe you'll get lucky and find a local venue with serious green cred like the Greenhouse Loft in Chicago, where, in addition to water-conserving toilets and an eco-escalator, they have onsite composting and recycling that diverts as much as 90% of wedding waste from landfills. If your venue doesn't have a recycling program in place, you might seriously consider another venue, or just reduce your waste by avoiding disposable napkins, plates, and glasses in favor of renting your dinnerware (see tip #5 for more).
#3 Rethink the gifts
If we're being really real, we have to confess that part of the fun of the whole wedding experience is the joy of receiving gifts. It's like your birthday and Christmas rolled into one! But how much more stuff do you really need? Sure, cash gifts are always appreciated, but if you're already feeling #blessed and not lacking in material goods, consider requesting non-tangible gifts from your wedding guests (or—gasp!—no gifts at all). Ask friends and family to support your carbon offsetting, request donations to your favorite animal charity, or even ask guests to contribute to your honeymoon fund. Take it from those of us who've had weddings: you'll get gifts regardless of whether or not you request otherwise, so if you want to take the green route, go ahead and let the people you love know.
#4 Source locally
You probably already buy local, whether purchasing fresh produce from your farmer's market or clothes from your town's independent boutique rather than from the generic big box store or online retailers. Well, you can approach your wedding in the same way, for all the same reasons: to invest in your community and stimulate the local economy; to lower your carbon footprint by reducing packaging and transport costs; and to build strong and dynamic local commerce right where you live. For your wedding, there are many ways to support your community by investing in local goods and services. Try sourcing in-season flowers grown in your area (imported flowers are sprayed with pesticides before crossing international borders), hiring caterers who use local food suppliers, and opting to marry in your hometown rather than choosing a destination wedding.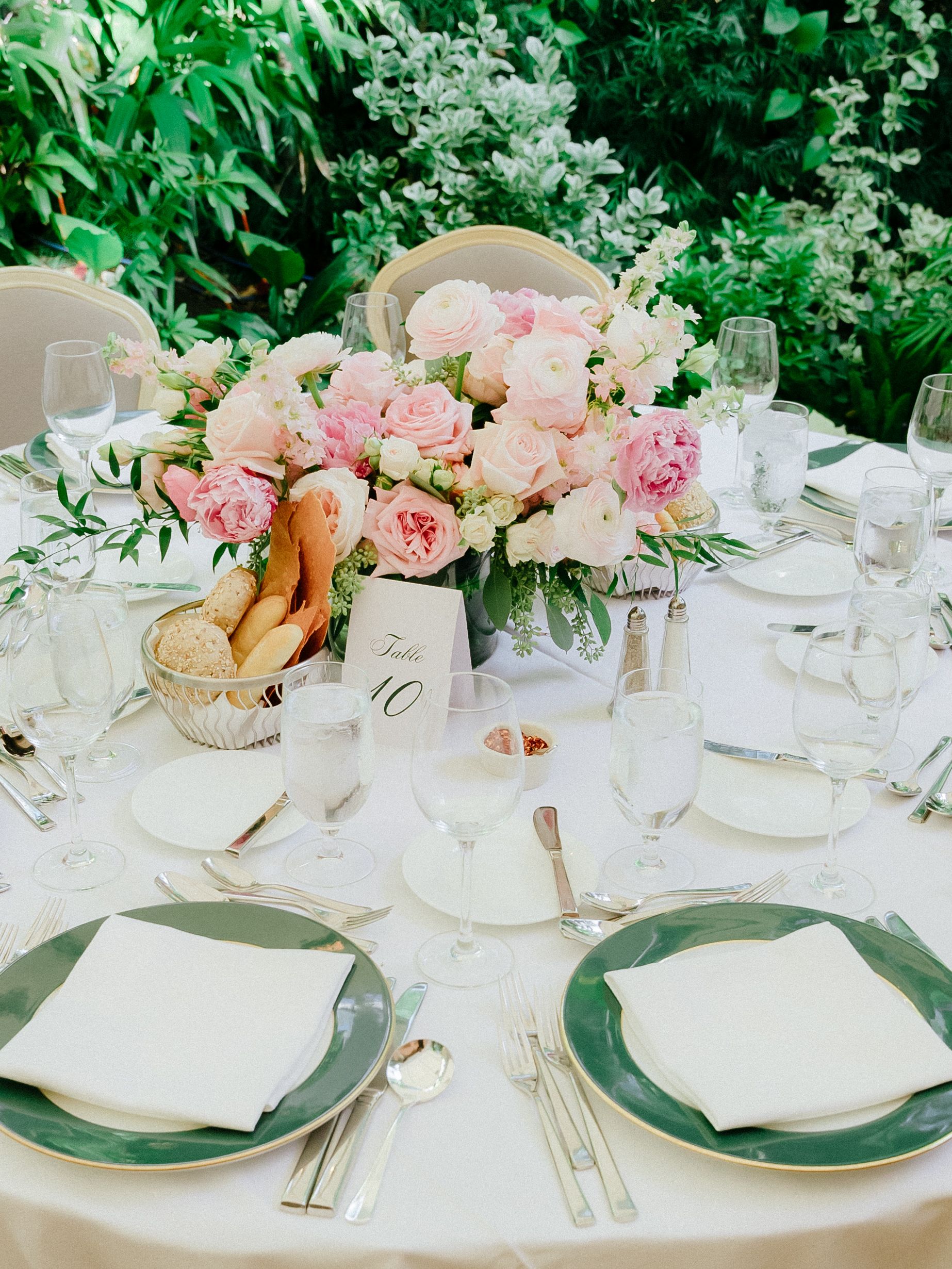 #5 Get real (dishware)
Renting flatware, glassware, and dishware is an easy, elegant, and far less wasteful approach to serving your delicious vegan wedding feast than disposable tableware. Your caterer and/or venue is the best resource for this, and many catering packages include all the necessary components for serving your food, drink, and that all-important wedding cake. But if you're going for a more DIY approach, you can always take the vintage/thrift store route, buying everything you need from your local second-hand shop and either repurposing afterward or donating back to the shop where you bought them. The downside to this approach is that you—or someone else—will have to deal with doing dishes at your reception. Thankfully, this is when friends and family rise to the occasion. Odds are good that if you get the word out, the right person will volunteer for the job.
#6 Rent your wedding attire
Even though colorful and non-traditional dresses are trending for 2023, making them more wearable than fluffy white gowns, most brides never wear their wedding dresses after their wedding. When you consider the cost of the dress and the resources invested in its creation, it becomes more of a challenge to rationalize buying new if you're trying to be green. The good news is that there are some really incredible options for renting wedding dresses that are not only vegan, but match your unique style. Sites like Dare & Dazzle and Rent the Runway offer bridalwear ranging from sophisticated jumpsuits to glamorous gowns fit for a princess. And did you know that your local bridal salon also rents dresses? Bonus: bridesmaids can rent their dresses, too.
#7 Carbon offset your celebration
Maybe you're already using carbon offsetting when you fly, but did you know you can do the same for your entire wedding? Use a carbon calculator like the one at Carbonfund or Terrapass to tally your footprint, then work the offsetting into your budget (wedding average: $15 per guest). The offset funds go to projects that help mitigate climate change, such as rainforest preservation and carbon capturing. You can even carbon-offset your honeymoon! And if you're that couple who has everything they need already, you could ask your guests to support your green wedding goals by purchasing carbon offsets in lieu of gifts.
Want more vegan weddings?
You're going to love our Great Big Vegan Wedding Idea Book!