The tradition of the wedding bouquet dates back to ancient Rome, when brides-to-be carried bundles of ultra-fragrant herbs, wildflowers, and other natural greenery to ward off bad luck with potent plant aromas. Today's brides and grooms have many choices when it comes to what they carry—or choose not to carry—including dried-flower bouquets, eco-friendly paper or other faux flowers, and even living arrangements that will live on long after the honeymoon is over. But if you're sticking with tradition and carrying a floral bouquet, choosing organic, eco-friendly blooms can help support your vegan values as you walk down the aisle.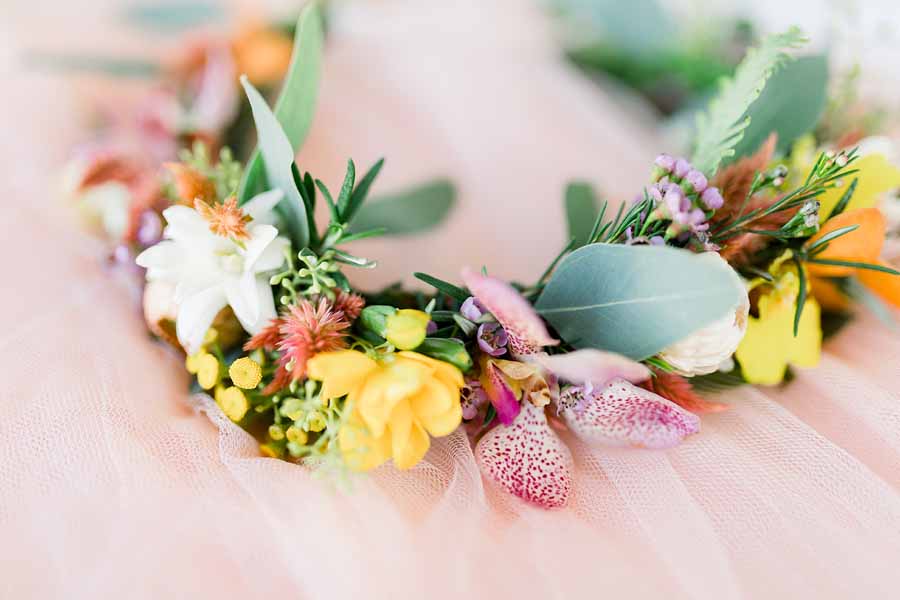 Flower facts
The cut flower industry was worth nearly $8 billion in 2020, and to produce flowers quickly and cheaply for market, industrial flower farmers use prolific amounts of carcinogenic pesticides and herbicides as well as employ energy-consuming production strategies. Heated greenhouses, intense fertilizers, growth hormones, and artificial lighting that force flowers to grow faster and out of season are just some of the ways supply meets demand on a broad scale. The resulting "McFlowers" are often grown in countries where stringent pesticide restrictions and labor laws for workers do not exist or are limited.
Ask vendors where they source their flowers. It's okay to ask questions!

— Suzanna Cameron, Stems Brooklyn


Furthermore, cut flowers (as opposed to edible flowers grown for human consumption) are not tested for pesticide residues, and there is no legal requirement to do so. To preserve the flawless blooms we delight in burying our noses in, the flowers can be fumigated, doused with pesticides, and drenched in preservative baths before being refrigerated for shipment. If procuring your flowers from a mainstream vendor, you might unwittingly receive a Trojan Horse bouquet filled with chemical contaminants. And that's not all!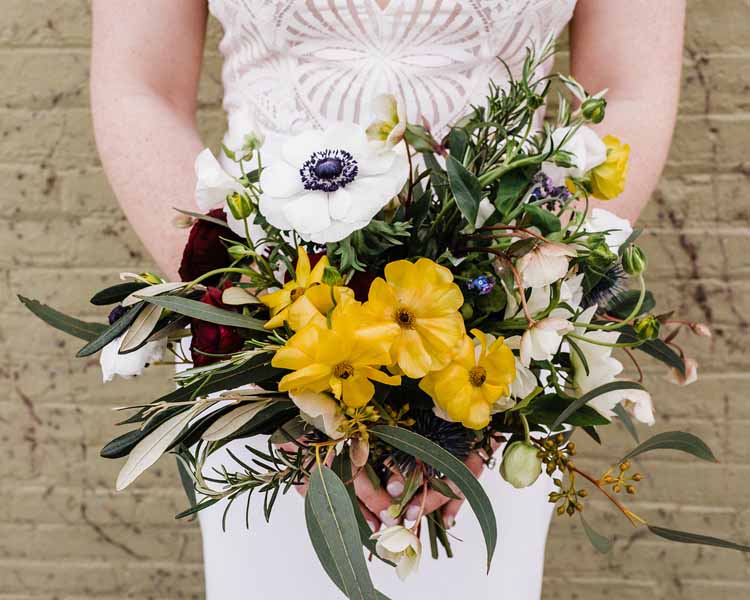 Flower industry workers—predominantly women—are poorly paid for their labor, which is often conducted without the benefit of protective clothing, leaving them vulnerable to exposure to toxic chemicals. The environment also takes a heavy hit as the runoff from the noxious brew of fertilizers and chemicals washes off into surrounding streams, contaminating the plants and animals in the environment and indirectly threatening the health and vitality of local inhabitants in addition to the workers who are directly involved in flower production.

The good news
Remember when we needed to take weekly field trips to the nearest co-op to find natural products, whereas now we can find chemical-free, unprocessed provisions just about anywhere? Like the natural foods market, the organic flower industry is beginning to blossom, thanks to conscious consumers who are creating a demand, and the producers who are meeting it.

"When I started Stems Brooklyn, sustainable flowers were more of an underground idea. The slow flowers movement was just getting started," says Suzanna Cameron, who launched Stems Brooklyn back in 2013 and has seen interest in the "field to vase" flowers industry expand in recent years. "Today, there's a hyperawareness that wasn't there before." Between 2015 and 2020, she's seen the number of micro flower producers double.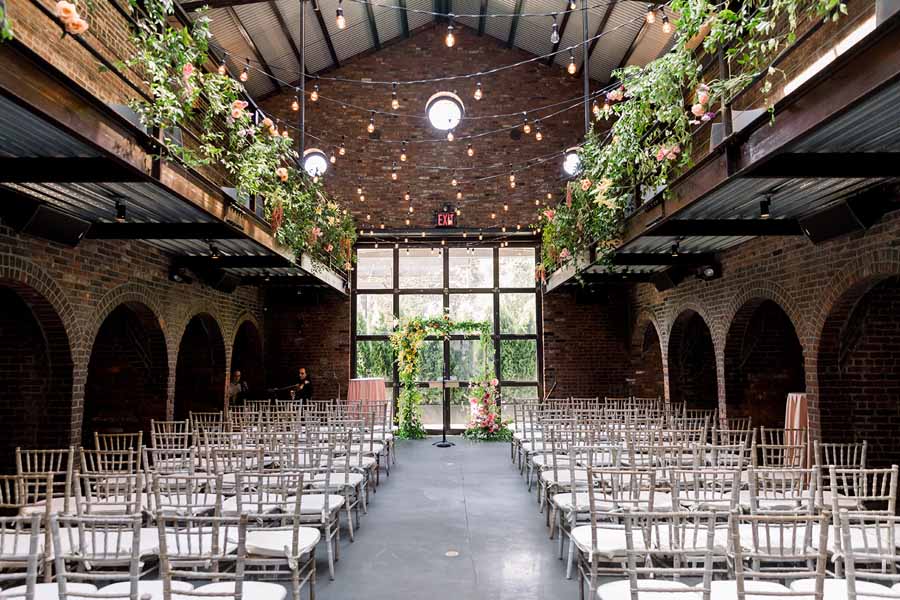 From LA to Brooklyn and beyond, eco-conscious florists are carving out their niche in the cut-flower industry, and we've rounded up a few of the best to make your quest for a green wedding even easier.
7 Florists with Eco-Conscious Cred
New York City
Stems Brooklyn
Why we love them: This community-oriented florist employs zero-waste practices, plus composting, recycling, and sustainable sourcing for all of their flowers.
Portland
Emerald Petals
Why we love them: As Portland's very first eco-florist, Emerald Petals is focused on local, sustainable, and domestic flowers and botanicals.

Los Angeles
Wisteria Lane Floral Design Studio
Why we love them: All of Wisteria Lane's flowers are organic or Veriflora-certified (sustainably produced), and their goals include safeguarding the environment and protecting the health and safety of farmers.

Austin
Wildly Cultivated
Why we love them: Wildly Cultivated only source in-season flowers from sustainable growers within the United States.

Seattle
Terra Bella Flowers
Why we love them: A leader in the organic floral movement, Terra Bella were among the first shops to implement sustainable, eco-friendly practices.

Chicago
Pollen Floral Design
Why we love them: Pollen works with local flower farmers, practice composting, avoid toxic floral foam, and participate in flower recycling through their flower donation program.

Denver
Flintwood Floral and Design
Why we love them: Their eco-friendly answer to the wasteful cut-flower conundrum is to offer beautiful, realistic faux blooms that look like the real deal but cost half as much.
Want more vegan weddings?
You're going to love our Great Big Vegan Wedding Idea Book!