Planning a wedding is no easy feat, even if you're eloping. But when you have your hearts set on a dreamy destination wedding at an 18th century villa overlooking a pristine Italian lake or on the verdant grounds of a regal manor house in the English countryside, the level of planning complexity takes a quantum leap. Not every couple has the time, energy, or—let's face it—the organizational skills to pull off the planning of a major life event without a little help. That's where the skills, talent, and experience of a professional wedding planning team comes in handy.
Many couples rule out hiring a planner because it's often thought of as an extravagance, especially when you consider what you're already budgeting for the venue, the catering, and the wedding attire, but the team at Matthew Oliver says it's an investment that isn't just worth making, but more within reach than you might have imagined, especially when considering the scope of the job.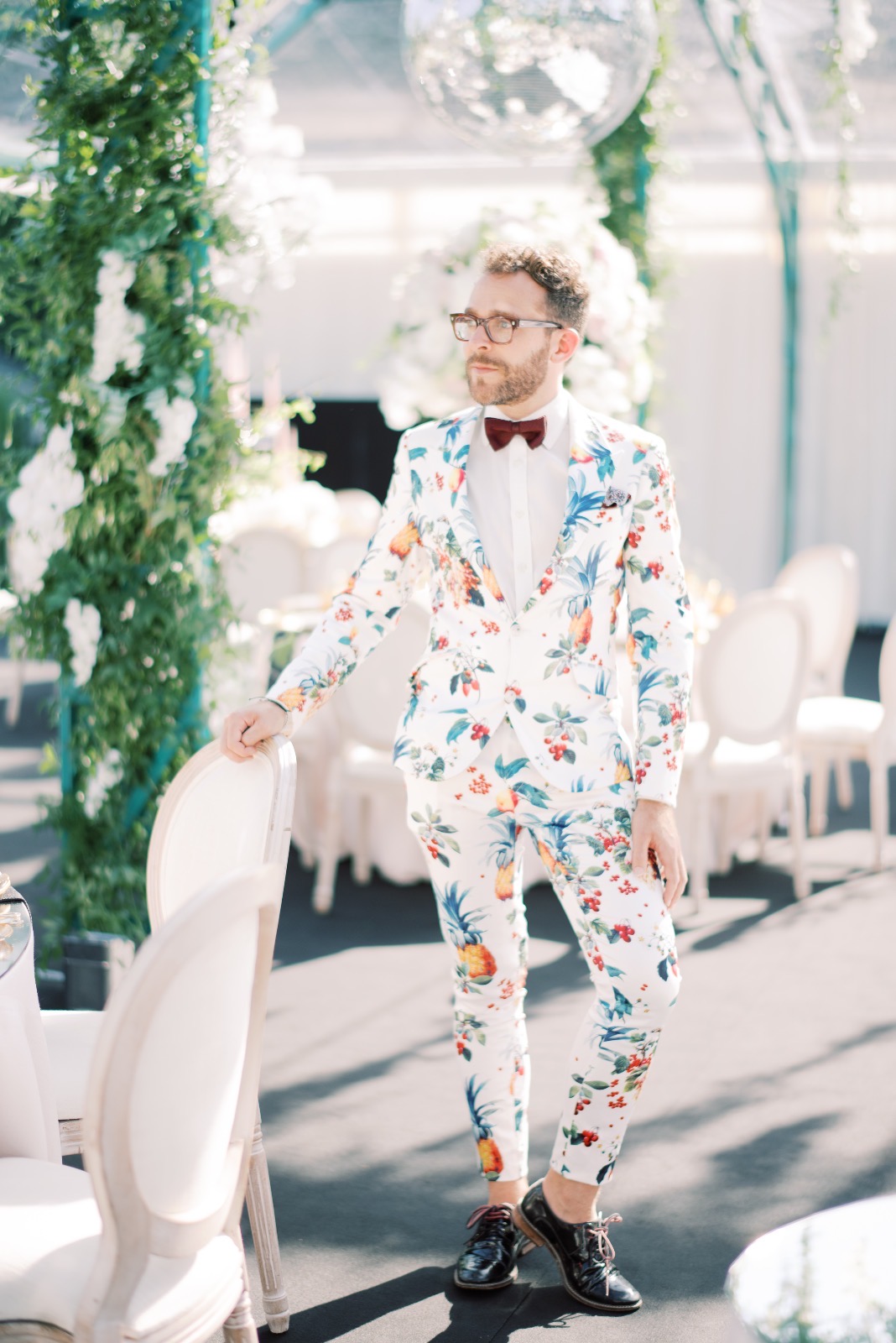 "Planners are here to work with you on everything regarding your wedding," says founder Matthew Oliver. "We take away all the stress from you and are responsible for everything from the small details to the big decisions you need to make." And while wedding planning fees vary depending on the planner, he advises couples earmark between 10 and 20 percent of their overall budget toward planning services.
So what, exactly, does a wedding planner do besides making your wedding dreams come true and relieving stress on your big day so you can relax and enjoy the special moments? The answer is A LOT. Couples can usually choose à la carte options such as catering, wedding website creation, or even hotel room management for guests, or you can opt for a full-service experience where every detail—from wedding invitations to rehearsal dinner to honeymoon planning—is taken care of.

"We're here to help you, and ultimately try to make it as fun as possible," says Matthew.

Hiring your planner is a lot like hiring any other professional for an important job. It begins with an interview process and depends a lot on how well you jell with the person or team you're looking to hire. "Every planner is so different, like all other industry professionals, so it's really important you choose a planner you're connected with and who you can really relate to," advises Matthew. You're in it together for a significant moment in your life, and the process can take months, so it's imperative you like and have confidence in whomever you hire.
We're here to help you, and ultimately try to make it as fun as possible."


Not everyone is lucky enough to find a vegan wedding planner like Matthew who understands all the idiosyncrasies involved in creating a plant-based celebration, but communication and trust will go a long way in ensuring your day goes off without a hitch.

"Both the planner and the couple should educate each other, but that comes with having a connection," says Matthew. "It's a process and a journey, and it's up to the planner to really understand what our couples like!"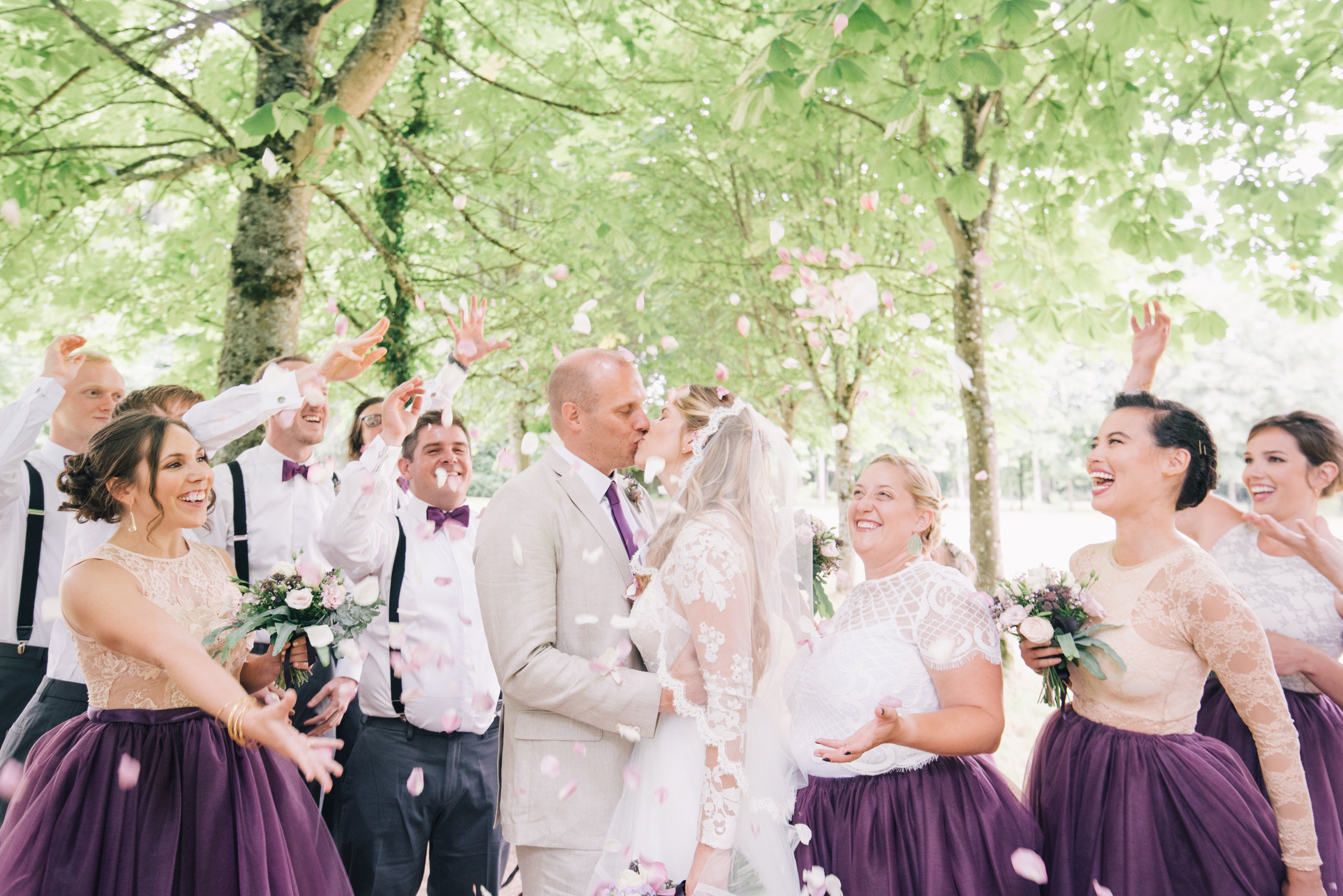 Before you take the leap and hire a pro to make the magic happen on your wedding day, bring your checklist and dare to ask the hard questions. Here are 10 to get the conversation started.
10 Questions for Your Prosepctive Wedding Planner
1. Do you have availability on our wedding day?
2. Have you ever worked with vegan clients before?
3. Would you like our help sourcing any of the vegan components of our wedding?
4. Can you share examples of what you have produced on a similar budget to ours?
5. How often will you be in touch during the planning phase
6. Who on your team will be on hand on the actual wedding day?
7. How will we be communicating with each other? By phone? Email? Zoom?
8. What is included when we hire you?
9. What isn't included?
10. Do you have any questions for us?
Want more vegan weddings?
You're going to love our Great Big Vegan Wedding Idea Book!